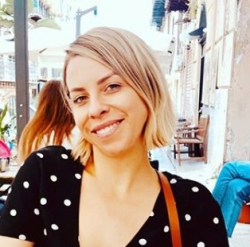 Latest posts by Jodie Chiffey
(see all)
Picking a new refrigerator for your home can feel like a minefield, with many options available at different price points. Our Whirlpool WRB322DMB review and guide may be able to point you in the direction of a solid, reliable mid-range refrigerator.
The question is – does this refrigerator work well? What features does it offer, is it nice to look at, and is it worth the money?
The bottom line up front: the Whirlpool WRB322MD is a good choice if you've got a bit of wriggle room in your budget but don't want to splash out on the most expensive model out there. It's got a few extra features, like a deli tray and an ice dispenser, but lacks some features too – keep reading to find out more about that.
We'll take a look at the key specs of the Whirlpool WRB322DMB, as well as the main features in more detail and the pros and cons. We'll recommend some alternatives if you don't like the look of this one, and we'll answer some frequently asked questions too before giving you our final verdict.
Let's start by looking at those all-important specs!
Whirlpool WRB322DMB – Key Specs
First up, let's take a look at the key specs you need to know about:
Product Height: 70 inches
Product Width: 32.75 inches
Height to Top of Refrigerator: 68.5 inches
Height to Top of Door Hinge: 70 inches
Depth Without Handle: 30.88 inches
Depth With Handle: 33.38 inches
Total Capacity: 22 cubic feet
Lighting Type: LED
Ice Maker: Yes
App Compatible: No
Color Options: Stainless Steel, Black, White
Latest Price: Check the latest price here
Whirlpool WRB322DMB – The Main Features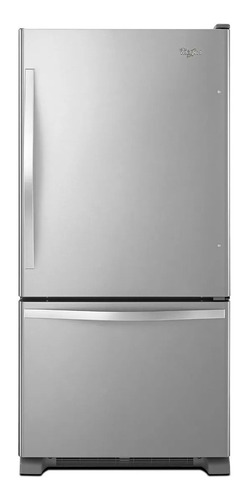 Now, let's take a look at the main features of the Whirlpool WRB322DMB in more detail.
Cooling Power
In terms of cooling power, this is an efficient refrigerator. It's Energy Star Certified, which means it exceeds government standards, which should save you money on your utility bills.
The Accu-Chill temperature management system cools the food quickly with technology that adapts automatically, creating the perfect temperature for your food. This is pretty smart and will save you from wasting money on electricity.
Extra Features
There are a few extra features to talk about here. It's a good refrigerator in terms of keeping your produce fresh, so if you get through a lot of fruit and veg, it may be the one to go for.
It has a FreshFlow produce preserver, helping to keep fruit and veggies fresh for longer, and the humidity-controlled crispers mean you won't have to worry about soggy vegetables. In addition, the filter absorbs excess ethylene, which is produced by some veggies like lettuce.
It also has a deli drawer – this helps to keep your meat and cheese at the right temperature, and it's an ideal place to store platters of party food. Great for foodies or those that like to entertain guests often!
In terms of ice, it has a factory-installed ice maker, which works pretty well at dishing out ice when you need it. The downside is that the ice maker takes up a fair bit of space in the freezer section, which is a shame. If you like ice, you might not mind this as a trade-off, but it's something to bear in mind.
Speaking of the freezer, it has an adaptive defrost system. This monitors the freezer and runs a defrost cycle when necessary, saving you time and effort – this is a nice feature if you're too busy to remember to defrost your freezer. It doesn't have a water dispenser. Given the price point, that is a little disappointing, but of course, if you don't want or need one, this may not be an issue for you.
Storage and Organization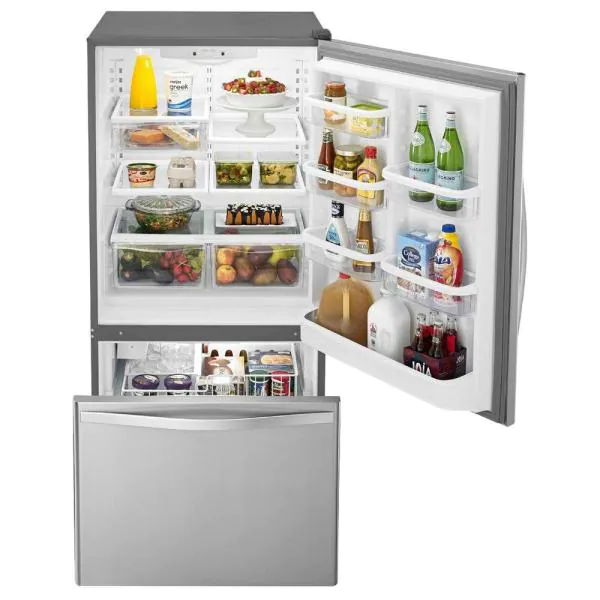 The helpful thing about this refrigerator is the flexibility of the storage. It has adjustable refrigerator compartment door bins and gallon-size door shelves that you can move around easily to suit your needs. The door opens wide for easy access to the shelves, which is useful.
It also has an easy-to-access freezer drawer with two layers for organization, but this is on the small size once you take the ice maker into consideration, so if you like to store a lot of frozen food, it may not be the best one for you.
App Compatibility
This refrigerator does not connect with any smart apps, so if you're a tech lover and you like to control your appliances remotely, you might not want to go for this one. It does have some interesting technology built into it, though. The adaptive defrost system and the Accu-Chill temperature monitoring system mean it should run smoothly.
You can set the temperature using a panel on the inside of the appliance, so you'll still have some control over your refrigerator – just not from a smartphone or connected device.
Appearance
There are three color options – stainless steel, black, and white. It's a pretty basic-looking refrigerator, and it's relatively unobtrusive. It's not a counter-depth refrigerator, which means it may stick out a little way into your kitchen – it's worth checking the measurements, especially if you're tight on space.
It has spill-proof glass shelves, which is a nice touch. Designed to contain spills and leakages, this makes cleaning up a little easier if there is an accidental spill, as you won't have to worry about it spreading to other shelves.
Warranty and Pricing
It comes with a limited 1-year warranty on the whole appliance and a 5-year warranty on some parts. This is pretty standard.
It comes in at around $1,500. So, it's not the cheapest out there, but not the most expensive either. You can expect to pay at least $2,000 for a refrigerator with more intelligent features, and you can get cheaper basic refrigerators too (more on that shortly).
You may decide it's worth the investment, given how efficient it is. However, given that it lacks smart features, a water dispenser, and a fingerprint-proof exterior, it's definitely on the pricey side.
Whirlpool WRB322DMB – Pros and Cons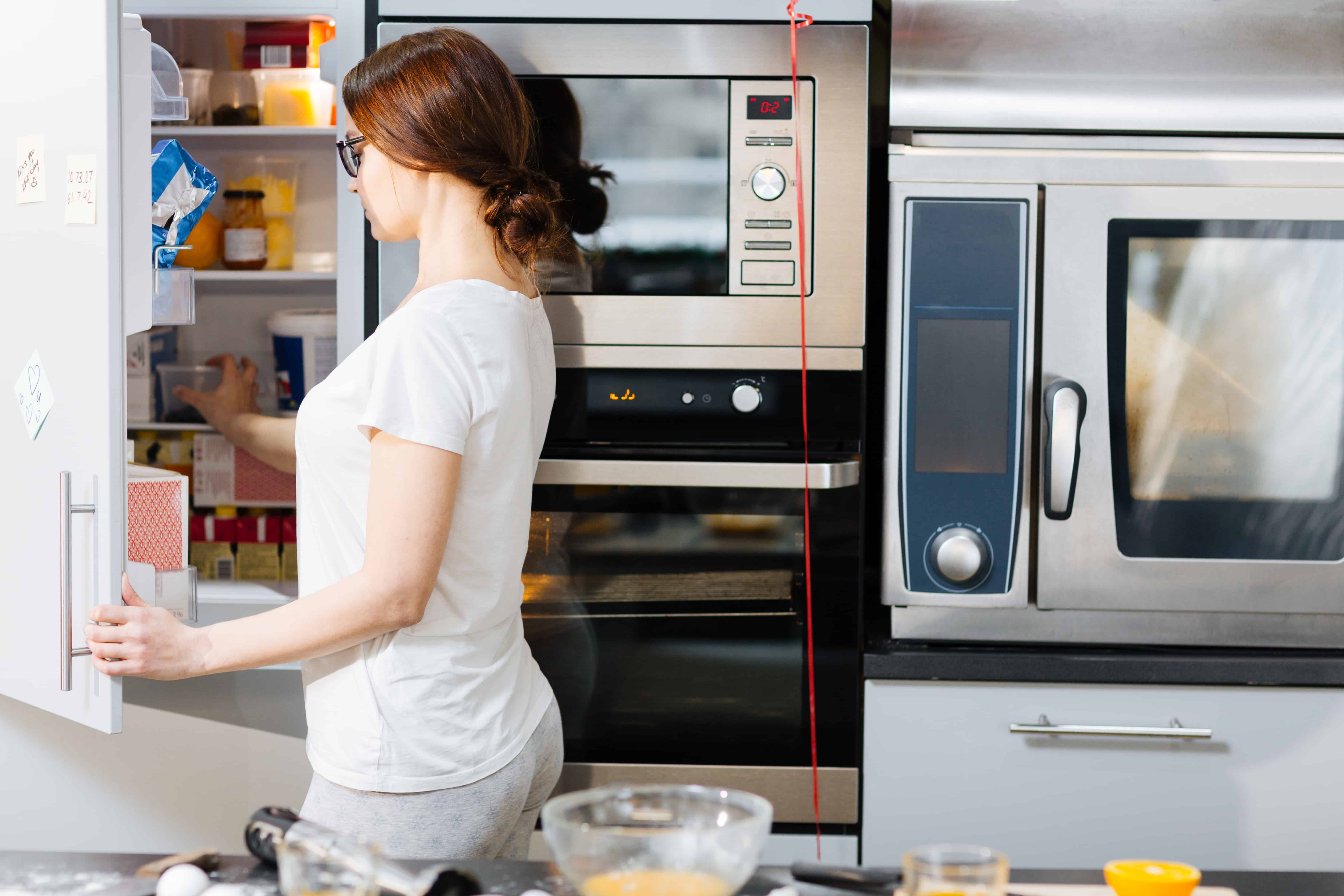 Now that we've looked at the main features, here's an overview of what we like and dislike about this refrigerator:
Pros
Works efficiently to help lower utility bills
Smart temperature controls help to keep food fresh for longer
Crisper drawers are designed to keep fruit and veggies fresh
Ice maker included
Shelves are removable and easy to clean, thanks to the spill-proofing feature.
An unobtrusive and simple look
Cons
Ice maker takes up a lot of room
Lack of freezer space
It doesn't connect with a smart appliance app
It doesn't have a water dispenser
Whirlpool WRB322DMB – Alternatives to Try
Not convinced by the Whirlpool WRB322DMB? Here are some alternatives you can try:
Haier QHE16HYPFS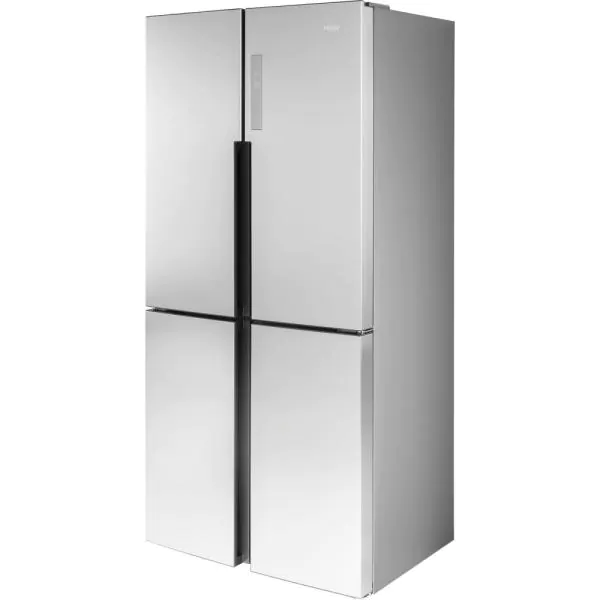 If you love to keep your fresh and frozen food organized, you could check out the Haier QHE16HYPFS. It has a quad-door design with tons of storage space, and it's straightforward to access your food and keep things contained in separate areas. It's a stylish-looking refrigerator. You can read more about it in our Haier Refrigerator Guide.
Samsung RF23R6201SR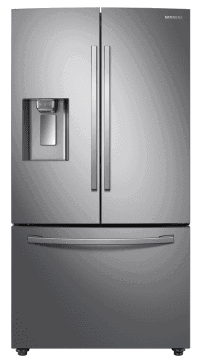 If you have a bigger budget to work with and want something stylish with plenty of extra features, check out the Samsung RF23R6201SR. It's a nice counter-depth refrigerator with a water and ice dispenser, and it looks great in most kitchens. You can read more about it in our in-depth review.
Hotpoint HPS18BTNRWW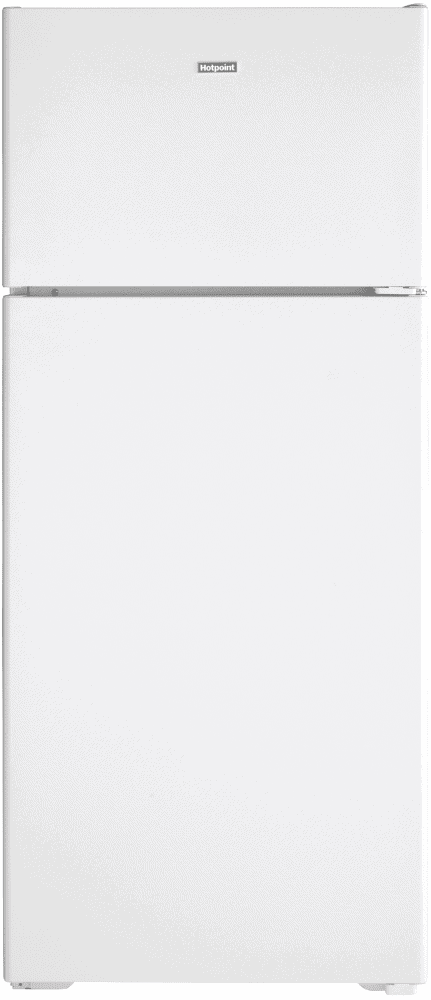 On the other end of the scale, if your budget is a little smaller, you could check out the
Hotpoint HPS18BTNRWW. It's a basic refrigerator, lacking in some of the extras you find in more expensive refrigerators, but it has plenty of space, and the sections allow you to keep your food organized. You can find out more in our Hotpoint Refrigerator Guide.
Bosch BS0CS30SNS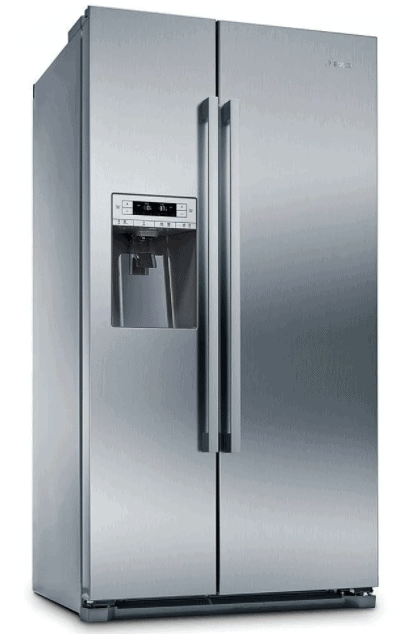 The Bosch BS0CS30SNS is a good all-rounder. It's stylish but not too intrusive, it has a water and ice dispenser, and the cooling power is good. You can read more about it (and other Bosch refrigerators) in our Bosch Refrigerator Guide.
FAQs
Question: Can the ice maker be removed?
Answer: The ice maker itself cannot be removed, but the ice storage bucket can be taken out. However, this means you won't be able to use the ice maker. Still, it's a good idea if you need to temporarily fit more food into the freezer section.
Question: Does the ice maker shut off when the bucket is full?
Answer: Yes, it will automatically shut off when the bucket is full, so you won't have to worry about it overflowing.
Question: Is this model fingerprint-resistant?
Answer: No, this is not a fingerprint-resistant refrigerator. You can clean smudges and fingerprints using a stainless steel cleaner and a soft cloth.
Question: Does the ice maker come with a filter?
Answer: No, the ice maker does not use a filter, so you won't have to buy and replace them.
Question: What do I need to do to maintain the Whirlpool WRB322DMB?
Answer: You won't need to worry about defrosting this refrigerator, which is excellent. However, you will have to clean it like a normal refrigerator. Keep an eye on old produce, removing it before it gets spoiled. If odors start to build up, you can wipe out the refrigerator, then place a small dish filled with baking soda inside – this will absorb some of the smell.
You can dump out old ice from time to time if you find you're not using it. This will help the ice dispenser run smoothly (old ice can clump together, making it difficult to pass through the dispenser. Old ice can also take on a 'freezer burn' taste which isn't great).
You can also clean the doors using a soft cloth and soapy water or a special cleaner for stainless steel appliances, which will help to keep them looking shiny.
Question: How can I keep my produce organized?
Answer: Generally speaking, the top shelves of a refrigerator tend to be the warmest. This is the ideal place for sauces, ketchup, and other items that don't spoil easily. The lower shelves are better for meat, fish, and dairy products. Finally, the crisper drawers are designed to keep your fruit and veggies nice and fresh, so this is the place to store those.
Also, there's the deli tray. If you have cheese, deli meat, or party food, you can store them here, as they'll be kept at the perfect temperature.
To Sum Up … Is The Whirlpool WRB322DMB Worth Buying?
That's a tough one! The Whirlpool WRB322DMB is a decent refrigerator. And it could save you money in the long run if you think about how energy efficient it is – if you struggle to keep your utility bills down, you might be tempted by this one.
The smart adaptive technology helps to maintain just the right temperature, and the automatic defrosting system means you don't have to really think about taking care of your refrigerator. If you're busy, you may be really tempted by this.
It also has some neat features. The ice maker is large (although this does obstruct the freezer slightly), so if you get through a lot of ice, this might appeal to you. Plus, it has a deli drawer, which works well for deli meat, dairy, and party food.
You can also keep your shelves organized the way you want them, which is excellent. You can swap them around, and the spill-proof shelves are great for accidental spillages. That aside, it's relatively basic given the price. It lacks some features, like a fingerprint-proof exterior, smart app compatibility, and a water dispenser. You would find these features in slightly more expensive models.
It sits in the middle ground between budget refrigerators (under $1000) and more expensive versions ($2000+). If that's the price range you have to work with, this could be a solid, reliable choice.
All in all, we think it's a decent refrigerator – and it's worth checking it out.