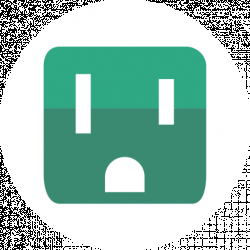 Latest posts by Appliance FAQs Team
(see all)
Do you plan to get yourself one of the best cooking ranges? If you know what you are looking for and have a plan in place before heading to the store, then shopping for a new cooking range will be a breeze. There is a lot to consider when selecting a new electric or gas range. It doesn't matter whether you are buying for the first time or replacing an existing model.
Your purchasing process is simplified and made easier using our range buying guide. It provides you with six critical steps ensuring ultimate success as you look for an old or new electric or gas range. Read on to learn more
Select Your Fuel – Gas vs Electric Ranges
At times, not unless you are putting up a new home, you may lack choice when it comes to gas or electric ranges. This may be because your house will already have an existing connection set up. Nonetheless, if you have the option, you will need to know if you'll need an electric or a gas range before you go shopping.
Gas stovetops are a favorite among homeowners and chefs since they allow you to control heat better. This means cooking is easy and quick. If you have a gas connection, ensure that you understand whether you are using LP or natural gas. An LP conversion option is available on most ranges, but it needs to be done before delivery.
Most of us are pretty familiar with the old coil top electric range. However, today's models have a smooth top design with a more premium feel and are easy to clean. These smooth top ranges have a ceramic glass cooktop featuring burner elements concealed underneath.
Gas ranges require a 120-volt outlet and a gas connection. On the other hand, electric ranges only require an electric connection. SO what type of range styles are there in the market today?
Types of Range Styles
Generally, only a few different types of range styles exist. The best choice to suit your preferences hugely relies on your aesthetic preferences and the cabinet configurations. The different range styles are:
Free Standing
This range has finished sides that fit into a standard opening with a 30″ or 36″ width. This freestanding product is installed by placing it in the gap between the cabinets. There is no particular configuration for the cabinets or countertops. The item is just installed and you are ready to go.
Because of their finished sides, their installation is possible where the cabinets are on one end. It leaves one finished side of the range exposed. Keep in mind in settings where cabinets don't exist, a freestanding range can be used. It's simply because it can stand alone. This range type is common in many apartments, homes, and condominiums.
Slide-In or "Front Control"
The slide-in range requires a special opening if the installation is to be done in between cabinets. Sometimes, they overlap in the rear and on the countertop sides to give a built-in appearance. This type of range has all of its controls in the front and above the oven door.
Most people tend to prefer the slide in range because they provide a more finished and cleaner look. It offers more backsplash options behind it, adding more aesthetic value despite lacking rear controls.
In the past, most slide-in ranges overlapped the countertops despite lacking finished sides. What differentiates this product from the freestanding option is the sleek design. It has controls on the front and doesn't have a back panel. These products are often referred to as the "front control ranges" to differentiate them from the original slide in model design.
Drop-In
This is the rarest brand of ranges. A few decades ago, these were among the most popular type of ranges. For those replacing an existing drop-in product, they can still be relevant. Take note they are similar to the slide-in option. They don't have contact with the floor because they are placed on the countertop.
Due to their design, they lack a storage area as well as a warming drawer. These ranges are fitted with a junction box used to directly wire them. As a result, you will rarely get one using gas. It is easier to install a wall oven with a cooktop than connect a drop-in range. You can use this if you are looking for a built-in look.
The drop-in products sold today are designed to replace their older counterparts. As such, they are developed and installed with basic features. With time, these products will reduce in number. It's only a matter of time before the manufacturers stop production..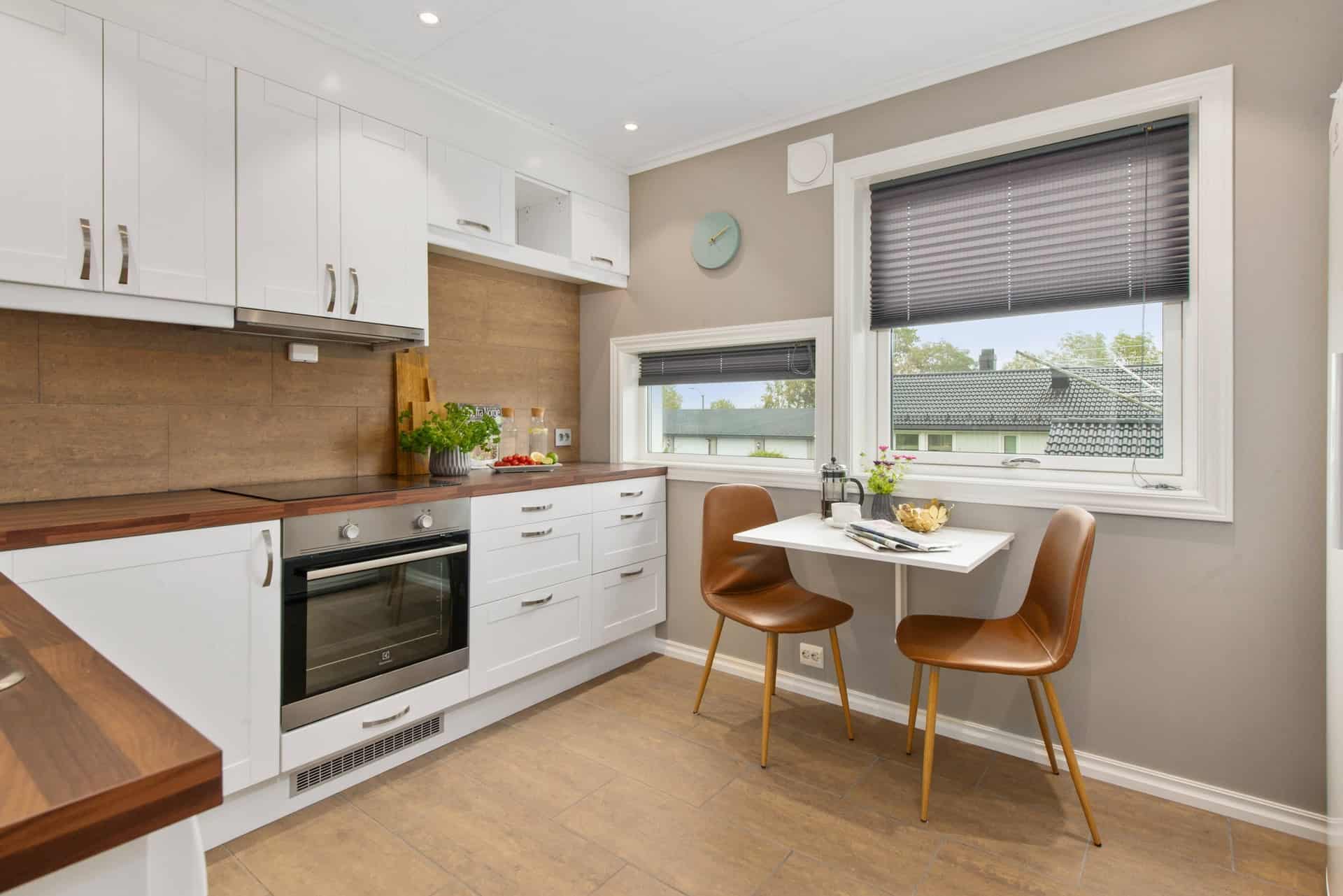 Typical Dimensions – Stove Sizes
Width is the only major issue when it comes to choosing range dimensions. Most ranges have the same depth and height of about 25″ at the stove surface and 36″. However, these may vary when it comes to some professional products like the drop-in.
The cooking cabinet depth and the cooking counter heights are mostly universal. However, the width is a different story. When you look at a "standard" range, 30″ is the industrial standard width. In the US, most cookings can only accommodate a standard 30″ range. The opening will easily accommodate a 30″ standard matching ventilation hood.
36″ width range dimension is the preferred entry-level for people looking for professional ranges. These products feature large ovens with more cooking surface. The next size for professionals is the 48″. For high-end cookings, this is the best professional option. However, ranges with dimensions like 40″ also exist, but 30″, 36″, and 48″ are the common dimensions.
Try not to overlook the smaller end of the spectrum. Sizes such as 20" and 30" are common, with 24" being a rare option. These types of ranges are found in condo-style homes or apartments in urban areas that have small-sized cookings.
You can also find them in RVs and modern tiny houses that have recently gained popularity. In terms of size, your best electric or gas range is the one that completely fits your current space or the new space you are creating.
Terms & Features
The next step in our range buying guide is to consider various options and different features that you may like to have. The information below offers an exhaustive list of examples.
Stovetop Features & Terms
Dual Fuel
These ranges combine the best of both cooking fuels. They use gas for the burners and electricity for the oven. Read on to learn more about the dual fuel ranges.
Induction
The cooking surface does not get hot in these specialty ranges. The cookware gets heated by the use of magnetic power making it the "burner." Induction ranges are more efficient and fast as compared to their electric counterparts.
However, they don't work with some types of cookware materials such as aluminum. Using induction allows you to control the heat with better precision. It performs similarly to a gas product because there's no transfer of heat from the cooking surface after turning the burner off.
Sealed Burners
This gas range has the burners installed into the range top, eradicating the need to clean underneath the top surface. Most of the best models of these products currently come with sealed burners.
Burner Sizes & Configurations
The configuration and size of the burners are other features you should seriously consider. Many standard 30″ ranges have four or five burners with a separate warming area. Quick-boil and other specialized burner styles are found on larger 36″, 40″, and 48″ ranges. They have different layouts with more burners. Some of the most important factors to consider when choosing the best gas or electric range are the configurations and the power in BTUs or watts.
Smart Appliance Features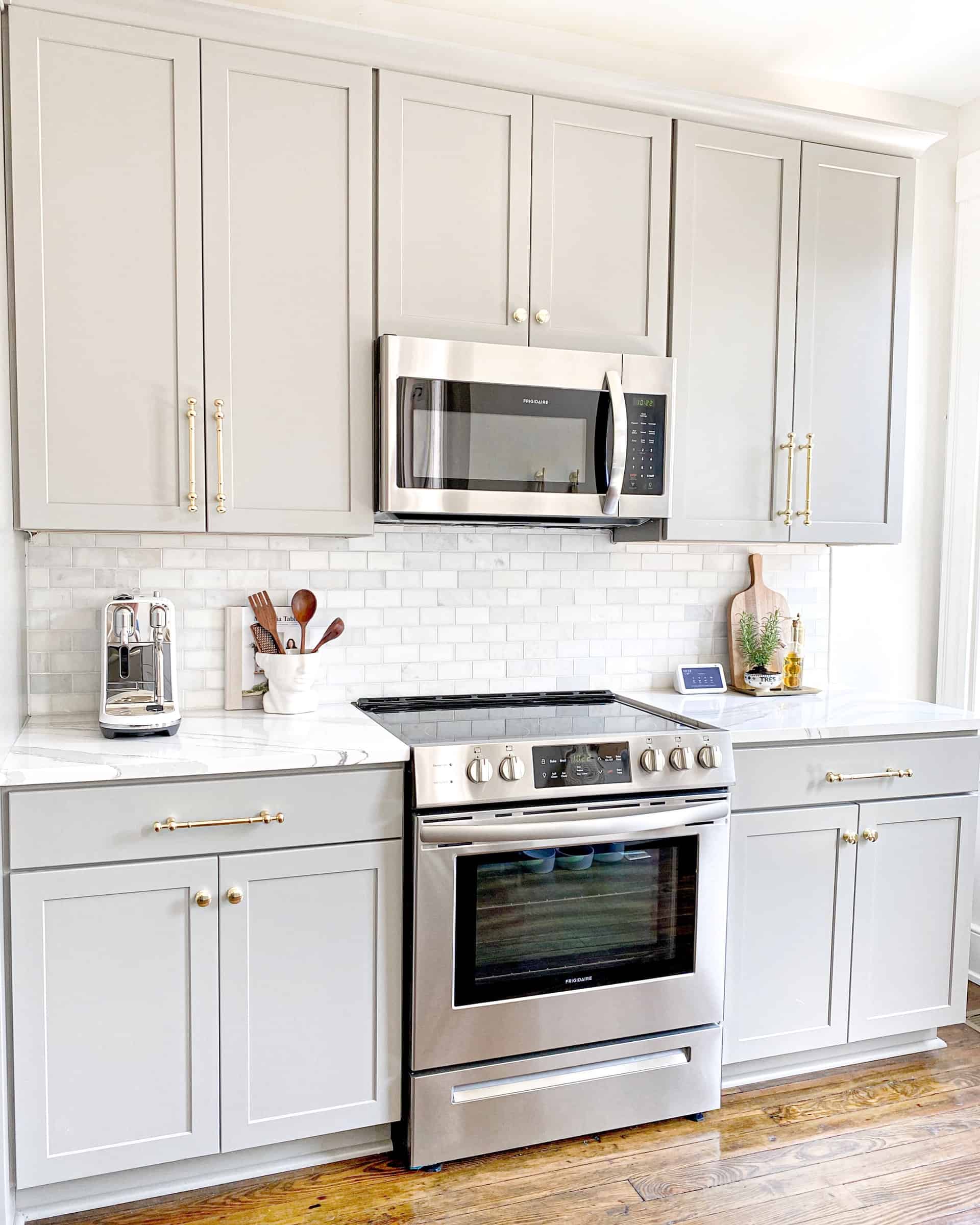 Samsung, Whirlpool, and GE appliances are among the brands that have developed ingenious devices. Try to check out GE's cooking hub or Whirlpool appliances if you are searching for smart products that are designed for your stove.
Oven Features & Terms
Self-Cleaning
In these self-cleansing ranges, heat (usually about 900 degrees for 3 hours) is used to clean the ovens. This heat helps ensure any drips and food debris are burnt to ashes. You can remove the ash easily using things like a damp cloth. Instead of using an oven cleaning product, a self-cleaning oven cycle is a great alternative.
Steam Cleaning Option
Steam clean cycle ranges require you to pour about a cupful of water into a reservoir located at the bottom of the oven. The oven is then heated for about 20-30 minutes to loosen all the splatters and spills on the oven walls. After heating, this allows you to wipe the oven using a soft cloth.
Convection
For those who are fans of baking, a convection oven is a must-have. They are grouped into three categories;
Fan convection ovens have a fan installed in the rear of the oven to draw in air. The air is then sent back into the oven to eliminate cold spots. These ovens lack a heating element around the fan that heats the air being distributed.
True European convection ovens have a heating element fitted with a fan at the back of the oven. The purpose of the fan is to draw air in, superheat it, and send it to the oven. This action heats the food faster because the heat is evenly distributed. The heat speeds up the cooking process and also seals in the food's juices.
Dual convection ovens have two fans put in the back that make the oven do an even better job of cooking evenly and quickly.
Double Ovens
These ovens have two oven cavities to allow you to cook two different foods simultaneously at different temperature settings. They come in different oven sizes and styles. Most of these models have a larger oven at the bottom and a smaller one at the top. The double oven ranges lack storage drawers.
Temperature Probes
Nowadays, some of the ovens come with built-in temperature probes and meat thermometers. It becomes easier to monitor the progress of a dish from a distance. After reaching the desired internal temperature, some ovens switch to a "keep warm" setting.
Air Fry
Air fry in an oven is the latest feature taking the market by storm. These ranges use powerful heat combined with convection to produce the crunch associated with deep frying.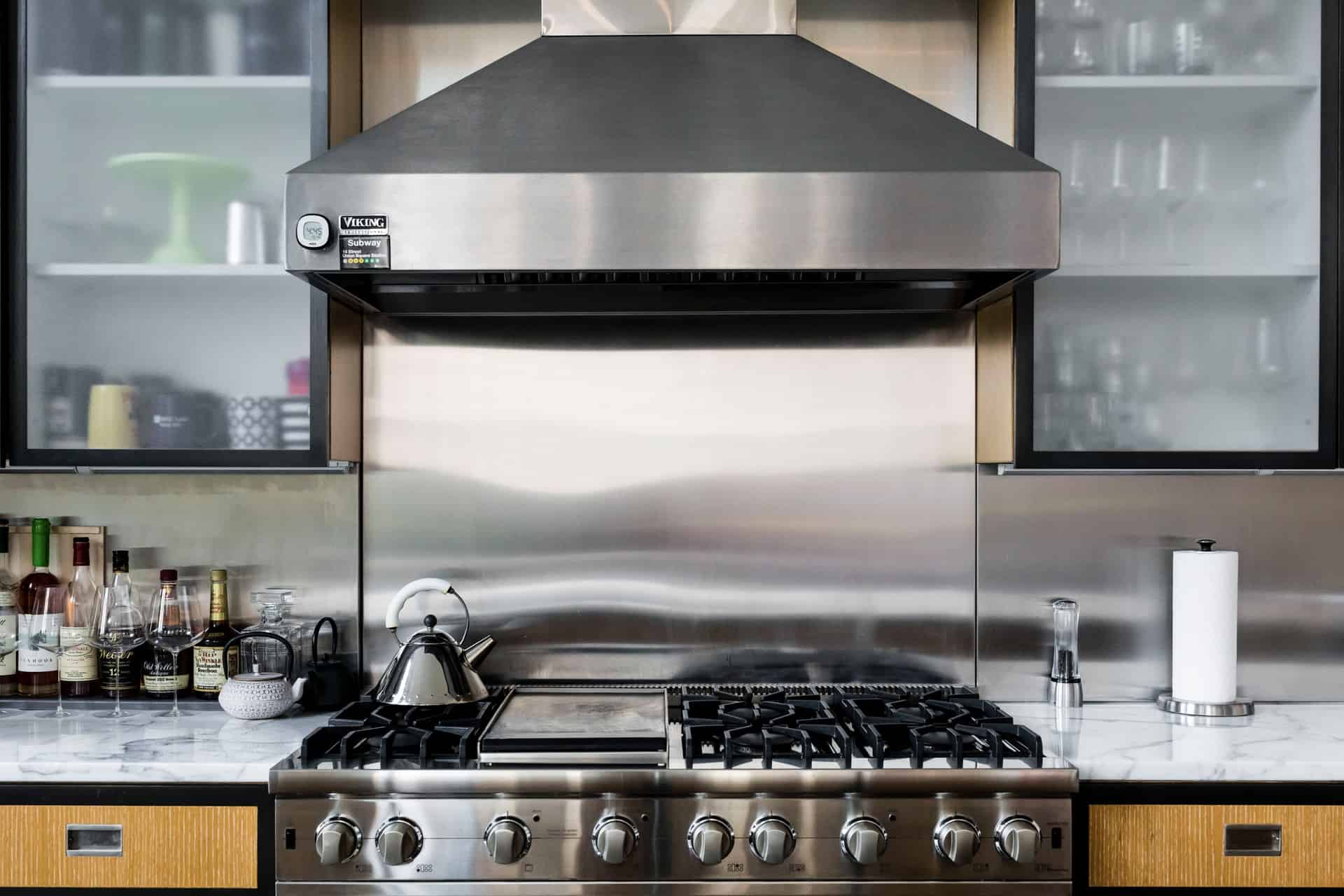 What Can You Afford?
You will get the basic features at an entry-level price. These range models will include gas ranges as well as coil top electric ranges. GE Appliances, Premier, Hotpoint, and Amana are among the various brands that offer budget ranges.
You will find that the least expensive 30″ cooking range starts around the $400 – $500 MSRP range. You will get more features as you move up towards $1,000 MSRP. For a gas model, you'll pay about $100 more than an electric model bearing the same features in these low to moderate priced products.
There are many features available in the $800 to $2,000 MSRP category. In this category, you will be opened up to the world of slide-in ranges, induction, and double ovens. At $2,000 and above you start to get true professional ranges. You also get high-end slide-in ranges at larger sizes like 36″, 40″, and 48″.
How Much Would You Pay for a New Range? Why MSRP?
The reason the term MSRP is used is that it remains comparatively stable throughout the year. Nonetheless, during sale periods like Black Fridays and others you can shave off anything from 20% to 40% of the MSRP depending on the model and the type of brand.
2021 Electric Range Models – Our Top Picks
We have reviewed 3 of the best electric ranges for your perusal. The three were selected according to their performance, ratings, and reviews from people who have used them satisfactorily.
1. GE JB655EKES – 5.3 cu ft.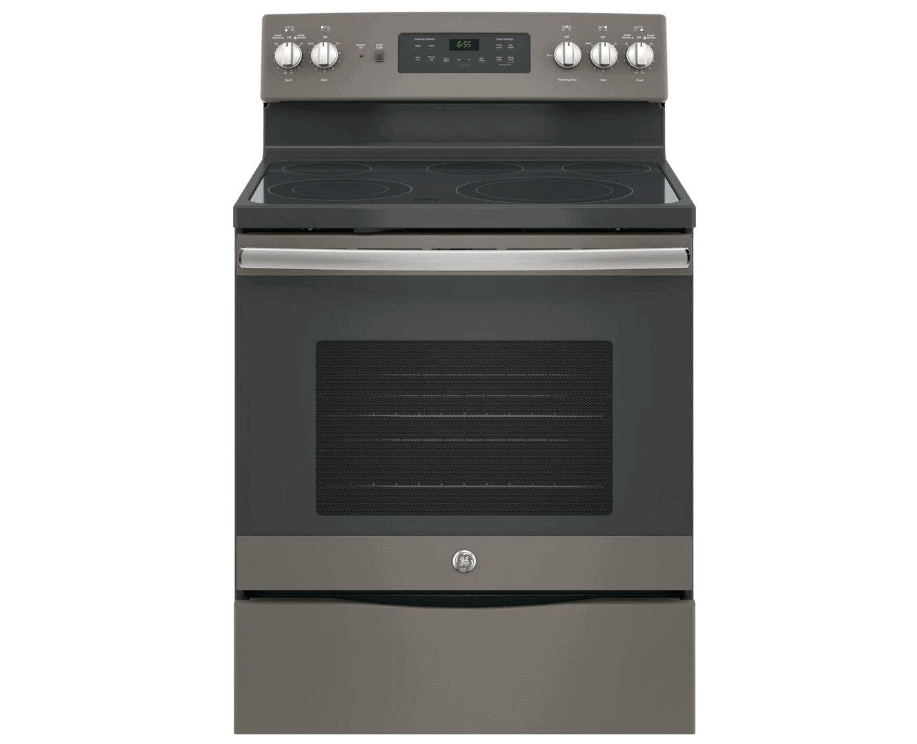 The GE JB655EKES comes in a wide variety of colors with a 5.3 cubic feet capacity convection oven. It is available in various forms like regular stainless steel, GE slate or black slate, fingerprint resistant stainless steel, and black or white colors. It has an easy-to-clean ceramic glass cooktop that is smooth. It has a sleek look, courtesy of the designer-style handle, the storage drawer, and the extensive view oven display window.
The oven is properly sized and comes with fan convection to offer even roasting, cooking, and baking. It comes with an Auto-Recipe-Conversion setting that helps handle new. This product is self-cleaning and it uses traditional heating methods.
The warming zone and the model's dual-size element increase convenience and efficiency to stovetop cooking. Besides having a sleek appearance that makes it a perfect update for your cooking, this affordable electric range model is also easy to clean. This model is an ideal option for you if you are looking out for a great electric cooking range that is affordable.
Features:
4-pass bake element
Fan convection
4-pass bake element
Self-clean oven
Auto-Recipe-Conversion setup for convection use with new recipes
Dual 9″/12″ element
A 6-pass broil element
2. Samsung NE59T7511SS – 5.9 cu ft.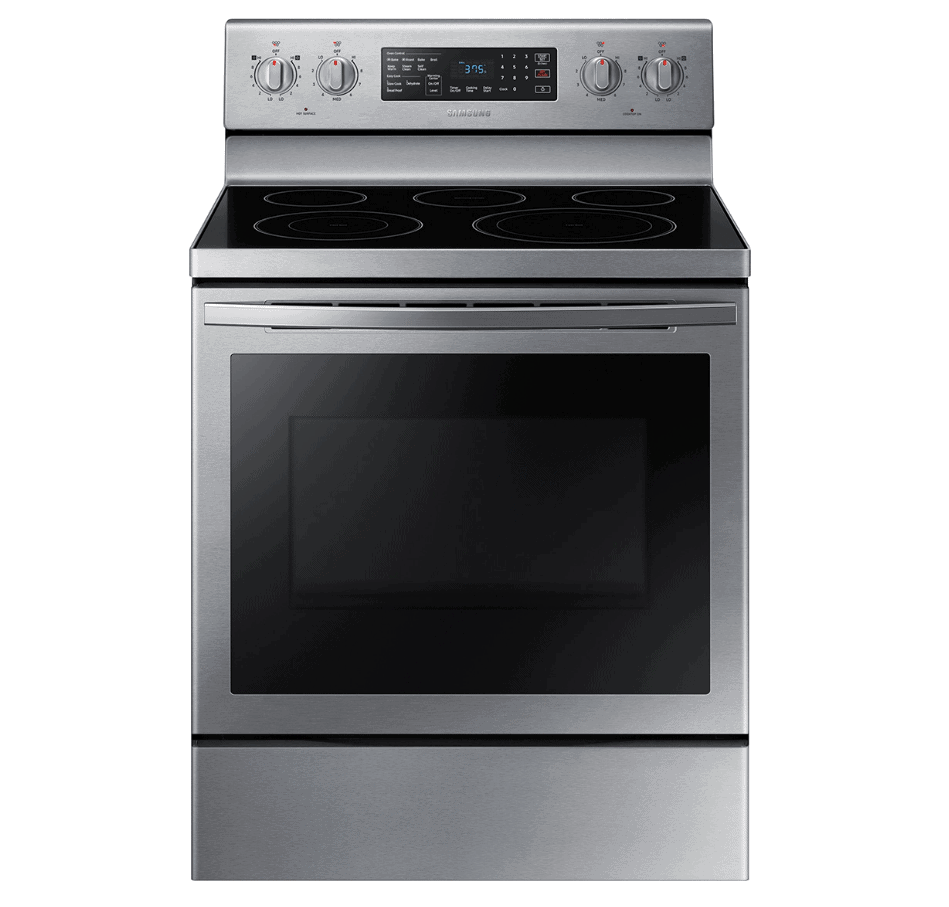 This model is another perfect option that comes from Samsung, a Korean manufacturer. Fitted with an air fry, a high capacity (at 5.9 cubic feet), and convection, the Samsung NE59T7511SS is one of the best electric cooking range options around.
It comes in two primary forms namely premium fingerprint-resistant black stainless steel and plain stainless steel. You can cook fried foods quickly and without oil by using the air fry option. A tray is included to make air frying easier.
This model offers five stovetop elements with two dual elements (6″/9″ and 9″/12″), two single 6″ elements, and a warming zone. It also has convection to ensure you cook food conveniently and faster. The rapid boil element provides 3300W of power to hastily bring things to a boil.
This Samsung cooking range also offers easy cook presets for pizza, slow cook, bread proof, and air fry. The oven has a low-temperature steam collection option and a traditional high-heat self-clean unit. The broad view oven window with glass touch controls adds more style to this range. Check out this model from Samsung if you happen to be looking for a range that has a flexible stove design with a premium style.
Features:
Easy to cook presets
Glassy touchy controls
Convection and air fry
Steam clean and self-clean options
Two-dual elements (9″/12″and 6″/9″)
3300W power
3. GE PB960SJSS (Double Oven) – 6.6 cu ft.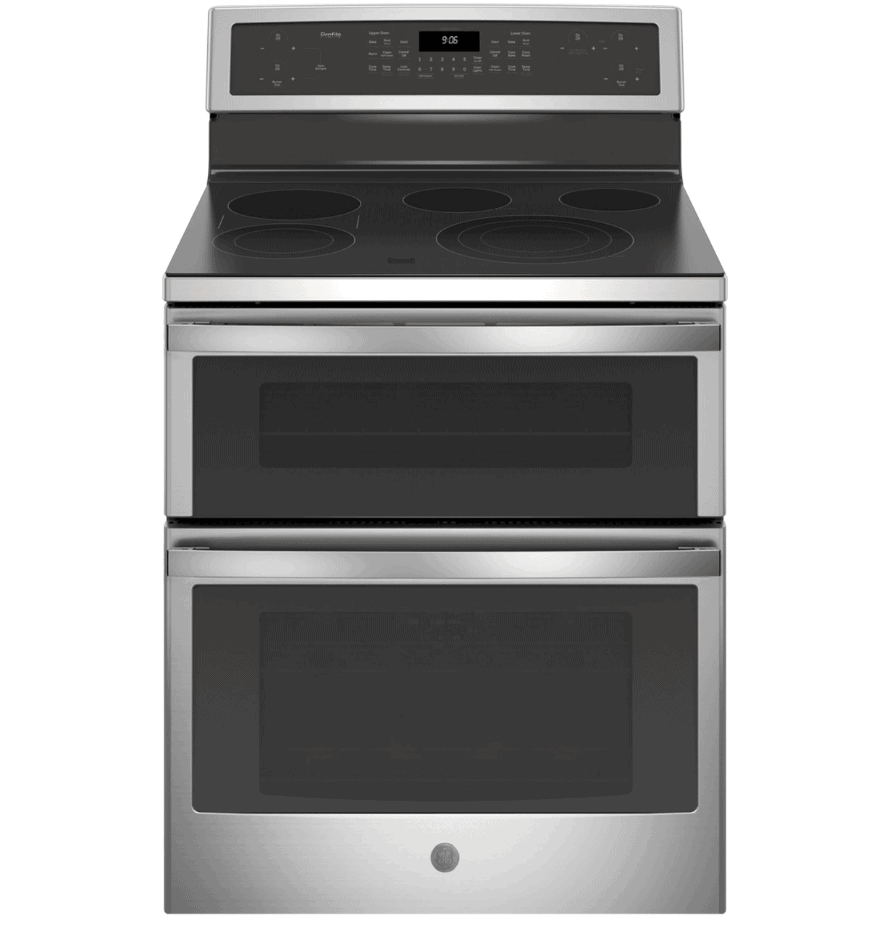 Do you know some of the top electric double oven range sellers? The GE PB960SJSS is one of them. You can get it in a stainless-steel form with a 4.4 cubic feet lower oven and a 2.2 cubic feet upper oven. The stovetop features an electronic touch control instead of a knob control. You will find non-convection in the upper oven and true European convection with precise air in the lower oven.
What is "precise air"? Generally, it refers to the ability of the convection fan to reverse direction. GE claims this move results in better circulation of air for better baking and browning results. A pyrolytic self-clean cycle can clean both ovens. The product comes with broil and bake elements. This cooking range has a black gloss oven interior.
The stovetop is fitted with a 1200W 6″ element, a 1900W dual 8″/5″ diameter sync element, a 3,600W triple 12″/9″/6″ Power Boil element, and a 2000W 8″ sync element with a fifth element warming zone. This model has synchronized elements to allow you to control two elements by using one button.
This double oven range will give your cooking a fantastic look while offering you all the flexibility that you need. The double oven electric range has a true convection feature, making it one of the best cooking ranges for baking. The Whirlpool WGE745COFS is one of those models that may be more affordable. Despite being popular, the GE model has more excellent styling.
Features:
Synchronized elements
A dual 8″/5″ component
3600W power
True European convection together with precise air in the lower oven
Self-clean oven
Triple 6″/9″/12″ power boil component
2021 Gas Range Models – Our Top Picks
Some people prefer gas cooking ranges. If you are such a person, you can check out our 2021 top picks below.
1. Samsung NX58R5601SS – 5 burners, 5.8 cu ft.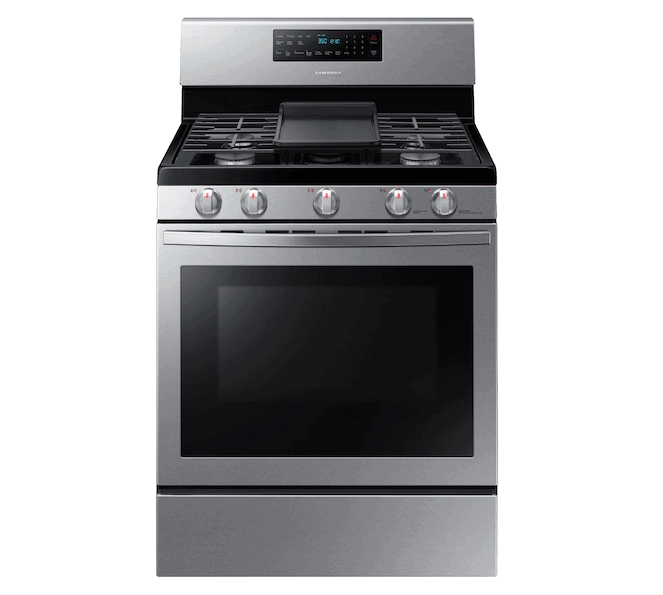 Samsung NX58R5601SS is a first-up freestanding gas range available in stainless steel, white, and black options. This gas cooking range model has a 5.8 cubic foot oven. It features fan convection with five burners to ensure you bake and cook multiple dishes simultaneously.
The stovetop's burner grates have marks that indicate the perfect placement for pans and pots. A fifth central burner is a good option for oversized cooking items because it is oval-shaped. Furthermore, the inclusion of a stovetop griddle makes it simple and easy to grill sandwiches, cook eggs, and perform other various tasks.
With a 3-piece continuous grate, you will get a high-end look, and it will also be easy for you to move the pans and pots around without spilling. The self-clean oven comes with a preset for convection roasting and baking. This oven also features a wide view window that allows you to check the food as you cook without opening the door. It provides you with plenty of space for multiple racks of baked goodies or large roasts.
Samsung is the perfect deal for you if you are looking for a reasonably priced cooking range with premium features and styling. One of the complaints with this product is that the plastic knobs break easily. However, it's easy to buy replacements. Parts and labor are the only features covered by the manufacturer's one-year warranty.
Features:
3-piece continuous grate
Oval-shaped fifth burner
Fan convection
Self-clean oven
Removable stovetop griddles
BTU 17000 power burner
2. GE JGB645SEKSS – 4 burners, 5.0 cu ft.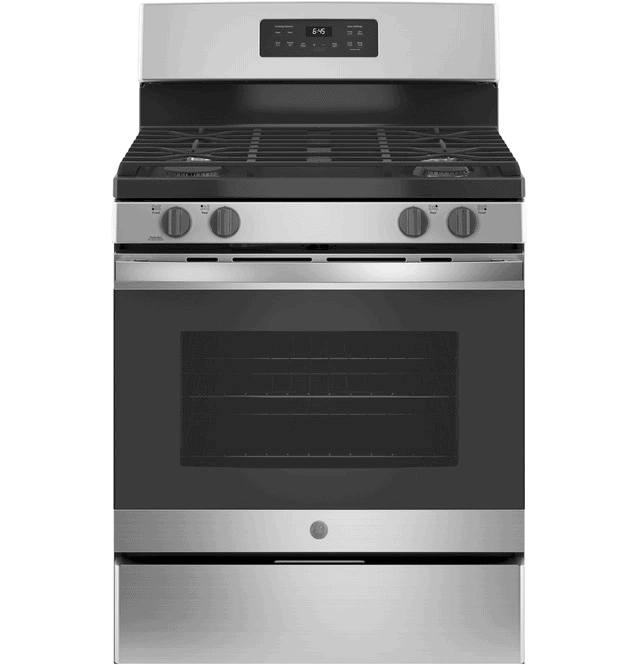 GE JGB645SEKSS is next on our list of the best gas cooking ranges in 2021. You can get it in stainless steel. It's a freestanding gas range with a 5.0 cubic feet oven capacity and a self-cleaning feature and a storage drawer. The stovetop has heavy-duty edge-to-edge grates divided into two pieces that allow you to shift pots and pans around quickly. The grates are dishwasher safe. This means cleaning them is not labor-intensive.
The 4-burner comprises two major components. They are a 5000 BTU precise simmer burner to avoid boiling over and a 15000 BTU power boil burner that immediately brings liquids to a boil. This model has an electronic touchpad. It helps control the oven's self-cleaning action because it doesn't have convection. Generally, the styling and controls are straightforward.
Unfortunately, the bottom drawer does not always stay on the tracks. However, most of the reviews are positive. If you are operating with a budget of below $1,000, then this could be the cooking range for you.
Features:
Delay bake option
Self-clean oven
15000 BTU power boil burner
5000 BTU precise simmer burner
2-piece continuous grate (dishwasher-safe)
Recessed cooktop that helps you to hold spills for easy cleanup
3. LG LRGL5823D – 5 burners ,5.8 cu ft oven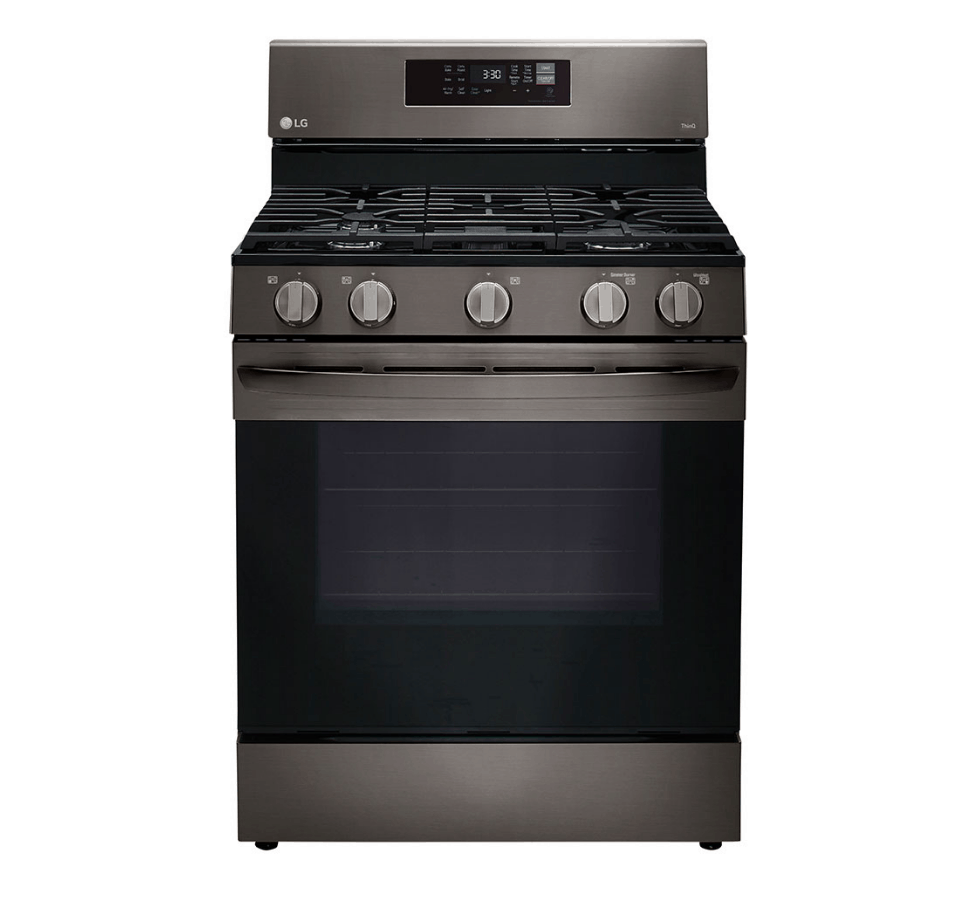 This model has fan convection with seven rack positions, a 5.8 cubic feet oven capacity in addition to a five-gas burner that increases the flexibility of your stovetop. It is available in an LG-exclusive stainless-steel print-proof black form.
You find a powerful 20000 BTU Ultraheat™ burner and an oval-shaped 10000 BTU central fifth burner under the continuous grates. Consider this model if you are looking for a good gas cooking range that features a modern steam cleaning oven.
It takes roughly ten minutes for the easy clean steam clean feature to loosen up the baked-on grime. This makes it easy to wipe it away. For a deeper clean you can opt for the self-clean option.
This product has an air fry feature that uses circulating air. When it is combined with heat it helps you prepare your favorite crispy fried food Take note it uses minimal cooking oil. You can get an extra optional air fry, although you purchase it separately.
Convection baking and roasting are the other cooking options. Surprisingly, this product is Wi-Fi enabled, making it easy to work with Amazon Alexa and Google Assistant. You can control the oven remotely with the help of Chino Technology that uses proactive customer support.
For those who want a large capacity oven with fan convection and a built-in air fry, this model is the best fit.
Features:
Oval-shaped 10000 BTU fifth burner
Fan convection
Self-clean option and an easy-clean steam clean
Built-in air fry
20000 BTU Ultraheat™ burner
The print-Proof finish is to wipe clean and is smudge resistant
Edge-to-edge continuous grate
Best Cooking Ranges for Your Kitchen: Bottom Line
The above information helps you to simplify the selection process when it comes to buying a cooking range. The products offered should help you make an informed choice or have an idea of features of gas and electric cooking ranges.
Below is a summary of the essential items that should not miss in your to-do list as you head to shop for a new cooking range.
Range style option – Whether a drop-in, slide-in, or freestanding select a range style that will best suit your needs.
Have an idea of the specific features you'll require – Some of these cooking features may include stovetop, convection, and dual fuel options like induction. It is best to know the number of burners you require. You should not forget to look at the burner strengths in terms of watts or BTUs depending on the fuel.
Choose your range size – Will you need a smaller apartment-style 24″ model, or are you looking for a standard 30″ model? Or maybe you need a larger professional model with sizes such as 36″, 40″, or 48″?
Your fuel – Do you want a gas or electric cooking range? If it's a gas range, you need to determine whether you are using LP gas (propane) or natural gas. For an electric range, you will probably require an electrical outlet compatible with the product i.e. 120 or 240 volts.
Know your budget and stick to it – There are plenty of nicely featured models that are affordable. You may also want to make use of the holiday sales period spaced throughout the year to get significant discounts. Appliance packages and rebates are also other areas you can use for your benefits.