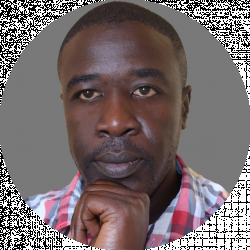 Latest posts by Barry Juma
(see all)
So you're in the market for a new stove and Amana has entered your radar. Good choice! As a part of the Whirlpool family, Amana rides on its parent's reliability track record, but at an affordable price. In fact, Amana is known as Whirlpool's budget line, a brand for those who don't want to splurge but still want quality.
Of course, your journey to a new stove involves a lot of things to consider. If you feel bogged down by all the little details to look out for, this article will help you wade through the numerous considerations.
In this Amana stove model guide, we'll share the main things to consider when looking for your next stove to help you make an informed decision. And, if you're wondering what Amana stoves have to offer, then the section on their main features is just for you. Finally, we have a list of our 5 favorite Amana stoves. Okay, let's get started!
Types of Amana Stoves
Freestanding Range vs Cooktop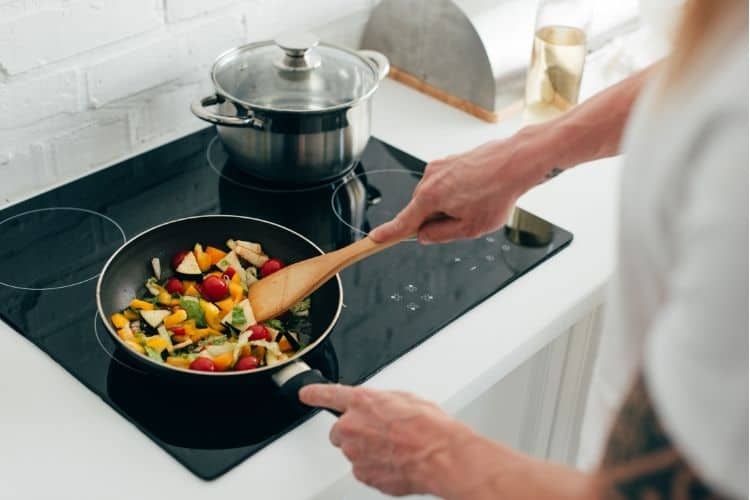 Amana's lineup is made up of freestanding ranges and just two cooktop models. If you're looking for an all-in-one stove, then a freestanding range is the one for you. These models have an oven below the stovetop, so you need not buy a separate oven unit. 
Cooktops, however, are just the stovetop, and they're built into the kitchen countertop. They are stylish and modern, taking up little space in your kitchen. The disadvantage, however, is that you need to buy an oven separately. 
You'll get more bang for your buck if you go with a freestanding range; Amana's cooktop models cost as much or more than the ranges, meaning that you'll spend more if you need an oven as well. 
Choose a freestanding range if:
If you want ease of movement when you shift houses or redesign your kitchen.

If you need an oven as well.

If you want to save some cash on an oven and cooktop.
Choose a cooktop:
If you want a built-in modern design.

If you don't need an oven.

If you already have a separate oven unit.

If you own your home and don't plan to move anytime soon.
Gas vs Electric
Amana also offers both gas and electric stove models. If you don't have a gas line linked to your home then it'll be costly to get one hooked up. In this case, it might be better to choose an electric model. However, if you do have a gas hookup then you have the option of going with either gas or electricity. Here's a look at the advantages and disadvantages of both to help you decide.
Advantages of Gas Stoves
Gas stoves provide instant heat: Because gas uses open flames, your cookware will start to heat up the moment you turn on the stove.
They respond quickly to temperature changes: When you reduce the heat or increase it, the stove instantly lowers or increases the temperature. This allows for more precise temperature control when cooking.
Food cooks faster on gas stoves: The open flame means that more heat is transferred to the cookware. Gas stoves heat up the sides of pans, as well as the bottom, meaning a larger surface area of the pot is in contact with the heat source.
Gas stoves are cheaper to operate than electric models: The monthly cost of gas is generally cheaper than that of electricity, so you spend less to operate a gas stove.
Disadvantages of Gas Stoves
The open flame poses a greater risk: Gas stoves are more likely to burn you while you cook. They also increase the risk of fires in the kitchen.
They're more expensive: Amana's gas ranges are, on average, more expensive than their electric ranges.
You require a gas line: There are areas without gas lines but electricity is found virtually everywhere
There's a risk of gas leaks
Advantages of Electric Stoves
They're cheaper to buy and install: Since electricity is widely available, you simply require a 240-volt outlet to plug your stove into.
Electric stoves are safer: There's no open flame and there is no risk of gas leaks.
Electric stoves are more energy-efficient: Less heat is wasted in electric stoves as compared to gas stoves. According to studies

, electric stoves transfer 74% of the heat to food as opposed to 40% in gas stoves.

They're easier to clean: This is particularly for smooth-top electric stoves where you simply need to wipe off any spills.
Disadvantages of Electric Stoves
Temperature changes aren't instant:

It takes some time for the stove to respond after you alter the temperature. This compromises the precision of cooking temperatures.

They're more expensive to operate: Electricity prices are generally higher than gas prices.
Electric stoves are slower: Since they take a while to heat up, your meals will take longer to cook.
If you're leaning towards Amana's electric models, you'll have to choose between their smooth-top and coil-top models. 
What's The Difference?
Electric coil models have, well, electric coils on the stovetop. Smooth-top models have a flat stovetop that's made of ceramic glass. There are heating elements hidden underneath the heating zones, which are marked by circles.  The electric-coil models cost less than their smooth-top counterparts, but they're less energy efficient. Also, these models have uneven heat distribution and they're difficult to clean.
Smooth-tops, on the other hand, have a modern and stylish look. They're also more energy-efficient and are easy to clean. I would recommend the smooth-top models since their advantages justify their slightly higher price tag. The difference between these two models is between just $50 to $100. 
Things to Consider When Buying a Stove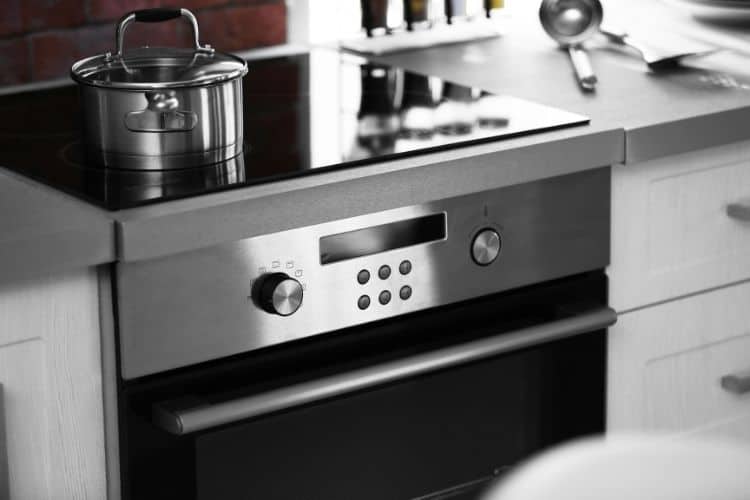 Your Budget
Set a budget and try not to go beyond it. A budget will help you narrow down your options considerably, and it'll help you be clear about the features that you actually need and those that aren't worth your money. 
Amana's cheapest range costs $550 and their most expensive model costs $850. If you want a cooktop, you'll have the option of two Amana models that cost $700 and $800. 
Size
Stove sizes are categorized according to width. Amana's lineup is made up of 30-inch and 20-inch models. However, you'll also need to find out the depth and height of your preferred stove to know whether it'll fit in the dedicated space in your kitchen.
The height of Amana's stove models ranges from 46 to 48 inches while their depths are from 26 to 28 inches.  When measuring the space for your next stove, make sure you include an extra inch on the sides as 'breathing' space. Also, factor in the space required for gas or electricity connection at the back. 
Your Cooking Needs
If you do a lot of cooking, or you often host guests, then you'll need features like a high-heat burner or a warming drawer. These features may not be important to someone who doesn't do a lot of cooking. Or, if you rarely need an oven then a stove with a small oven capacity, or perhaps a cooktop, would be fine. 
Take some time to think about how often you cook, what you cook, how many people you cook for, and the dishes you often cook or intend to try out.
Manual or Digital Controls
You can opt for an all-manual control panel or a mix of manual and digital controls – these are the options that Amana offers. Manual controls offer a tactile experience but the digital models have a modern look. However, models with digital controls are more expensive, so consider sticking to the manual options if you're on a budget. 
Design
Think about the color and design of your next stove to maintain a stylish look in your kitchen. The color options that Amana offers are black, stainless steel and white, depending on the stove model. 
All of Amana's ranges are freestanding models; they have a backguard on which the controls are found. Sadly, Amana doesn't offer slide-in ranges, if these are your preference. Are you wondering what's the difference between a freestanding and a slide-in range? Check out this piece.
Warranty
Consider the warranty offered by the manufacturer, as this is a sign of their confidence in their product. Amana offers a one-year limited warranty, within which period they'll cover repair, parts replacement, or if the stove can't be repaired, replacement of the entire appliance. 
Main Features of Amana Stoves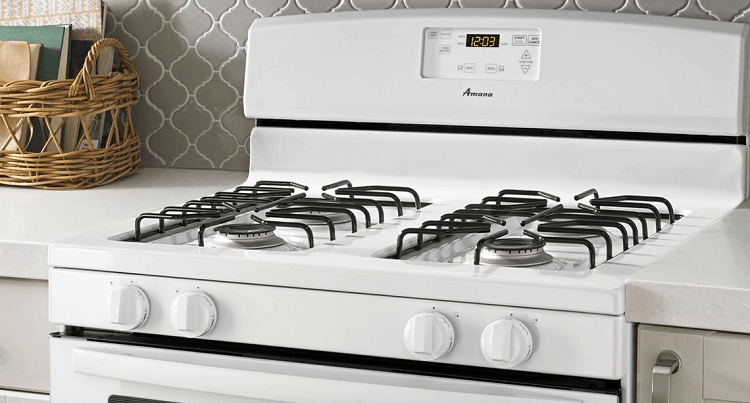 Multiple Burners/Elements
All of Amana's stoves have four burners or heating elements. The electric versions have either a smooth-top stove or coil stovetop. Some models, such as this one, can offer up to 3000 watts for high heat when you need it. The burners in the gas models can emit heat of up to 15,000 BTUs.
Spillsaver Upswept Cooktop
Amana's stovetops are designed with raised edges to ensure that spills don't drip onto the floor. The company has branded this design as Spillsaver Upswept, and it's found in all of Amana's stoves. This feature makes cleaning the stovetop much easier, although the gas and coil models aren't as easy to clean as the smooth-top models.
Temp Assure
This feature has been a mainstay in Amana's refrigerators. Now found in their ovens, Temp Assure is a system that ensures uniform distribution of heat in the oven. Amana doesn't specify how this actually works but they tell us that it makes sure the temperature you set remains that way throughout baking for excellent results.
Warm Hold
This does exactly what it says – it keeps food warm for you until you're ready to have it. Warm Hold is a part of Amana's ovens, a feature found in the company's ranges. This feature allows the oven to maintain a consistent temperature of between 145 to 190 degrees Fahrenheit (62 to 57 degrees Celsius). 
Safety Features
Amana has equipped its freestanding models with Oven Lockout. This feature helps guard against inadvertent activation of the oven, especially since it's easy to accidentally press the oven's touch controls found in some models. Oven Lockout enables you to deactivate these controls. Models like this electric range have this feature.
Oven Features
The freestanding ranges in Amana's lineup have varied oven sizes. The smallest oven capacity is 2.6 cubic feet, found in this 20-inch model. The company's 30-inch models have an oven capacity range from 4.8 cubic feet to 5.1 cubic feet.
Another oven feature is Bake Assist Temps, which is made up of three preset baking temperatures that you can select for your specific dish. 
Some models, such as this one, also have a self-clean feature that allows the oven to clean itself. Self-clean takes about two to four hours to complete and it uses extremely high heat to burn off food residue. At the end of the process, you'll need to go in and wipe off the leftover ash.
Sabbath Mode
Jewish law requires that no work is done on Sabbath, and that includes preparing meals or using appliances. Sabbath Mode helps users to adhere to this law but still have their meals on the day.
When this mode is activated, certain features like the display and the oven light are disabled. The oven will, however, remain active throughout to keep previously prepared food warm. The automatic shutoff is also deactivated to ensure that the oven runs until Sabbath Mode turns off.
Price Range
Amana's lowest-priced ranges cost $550. At this price, you can either buy a gas range or an electric-coil range, both of which are 30-inch models. If you're looking for a smooth-top electric model, the lowest you can spend is $700. The company's most expensive range model costs $850, which is a gas model.
If you prefer a cooktop, Amana offers a choice of two models: gas and electric. The electric cooktop costs $700 and the gas model costs $800. 
5 Best Amana Stove Models
Selection Criteria
We chose these five Amana stoves based on the following factors:
Performance:

The stoves need to offer excellent cooking performance. We considered things like even heat distribution and precise temperature control.

Value for money:

We considered the stoves that offer useful features that make them worth their price. 

Positive customer reviews:

These stoves have a rating of four stars and above on the Maytag website as well as other online stores like Home Depot, Best Buy, and Amazon.
Amana Model AGR5330BAW 30-inch Gas Range with Easy Touch Electronic Controls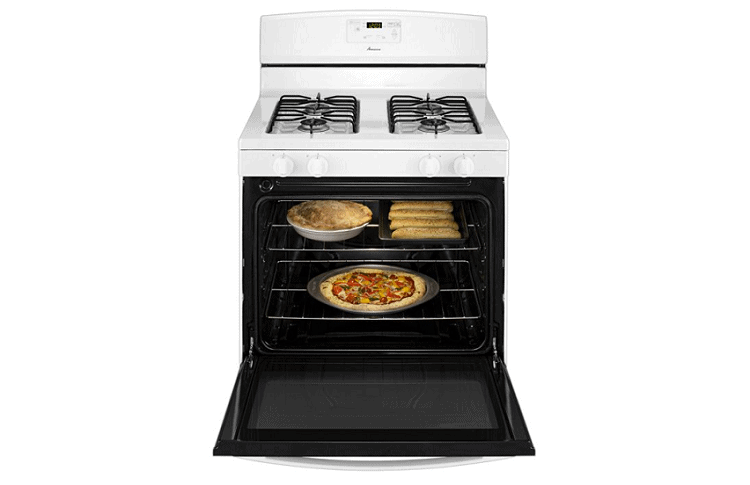 Amana is known for offering great value for the price you pay and this gas range is a good example of their philosophy. Costing just $700, it costs significantly less than other brands offering almost similar specs. This model has four gas burners on the stovetop, rated to emit up to 11,500 BTUs of heat. You can easily alter the heat using the knobs, which are placed at the front of the range. 
There's also a backguard, on which there's a touch control panel for operating the oven. Speaking of the oven, it boasts a large 5.1-cubic-foot capacity with multiple rack levels. Good things are said about this oven's performance, particularly about its even cooking.
I guess we have the Temp Assure Cooking System to thank for this. You can keep an eye on your meals as they cook in the oven, thanks to the large window. And if you're worried about accidental touches on the control panel, then you can activate Oven Lockout to lock the controls.
Main Features
This Amana model is a 30-inch gas range.

It has an oven capacity of 5.1 cubic feet.

There are four burners that offer up to 11,500 BTUs of heat.

There are manual knobs on the front face and a touch control panel on the backguard.

This model has a broiler compartment under the oven.

It has Amana's Spillsaver Upswept Cooktop.
Pros
This is an affordable freestanding range. 

Its oven cooks food evenly.

The touch controls are easy to use.

You can lock the controls to prevent accidental touch inputs.

The oven capacity of 5.1 cubic feet is spacious enough for a large household.

Its broiler section is handy to have.
Cons
There are limited burner flame levels. You can only select high and medium levels in three burners and only one has an actual low-flame setting.  
Amana Model ACR4303MFS 30-inch Electric Range with Bake Assist Temps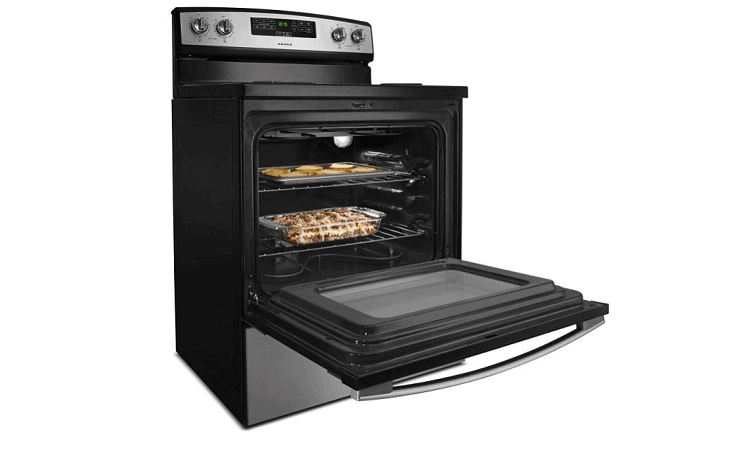 This is a popular Amana electric stove, with traditional coil elements on the stovetop. Yes, coils are rather antiquated in this day and age, especially when compared to smooth-top models.
So, right off the bat, this is the stoves Achilles heel. But, on the bright side, this model is one of the company's most affordable, and its benefits give it great value for money. That's why it makes it to our list. 
The stove's controls are on the backguard; there are four knobs for the stovetop and a touch control panel for operating the oven. Thankfully, there are multiple heat levels for the coils – there are nine levels. This offers temperature versatility that helps to mitigate the shortcomings of coils. 
Its oven controls are also quite easy to decipher. There are preset temperatures that Amana calls Bake Assist Temps. You can also keep your food warm using the Warm Hold feature found here. And I dare not forget Amana's Temp Assure system that ensures your food is cooked at the precise temperature. If you love baking then you'll certainly enjoy owning this electric stove.
Main Features
This electric range has four coils on the stovetop.

It has an oven capacity of 4.8 cubic feet.

There are manual knob controls as well as a touch control panel.

It has three preset baking temperatures.

The oven has Amana's Temp Assure Cooking System.

It has Warm Hold.
Pros
At $700, this electric stove offers value for the price.

It offers nine heat levels for the coils for a wide temperature range. 

Bake Assist has three preset temperatures, making it easier to select the required bake setting.

You can keep your food warm until mealtime using Warm Hold.

The oven's performance is excellent, thanks to Temp Assure.
Cons
Spills that find their way underneath the coils are difficult to reach and clean.
Amana Model AER6303MFB 30-inch Electric Range with Extra-Large Oven Window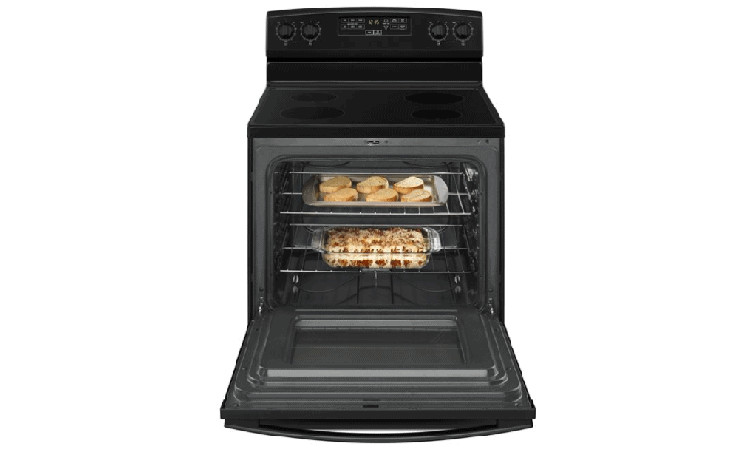 If you're not a fan of coil stoves, then consider this glass-top model that costs the same as the model featured above. This comes with a stylish, black smooth-top design with four circles indicating where the heating elements are located. 
Just like the previous model, there are four knobs for the stovetop and a touch control panel for the oven. Also, the heating elements have nine heat levels for temperature versatility. As you'd expect, it's easy to operate the stove since the controls are clearly labeled. 
Amana included Bake Assist Temps in this model as well, allowing you to select one of three preset temperatures for your baking. You can also use Warm Hold to keep your food warm until you're ready to serve.
Sadly, there's no dedicated broiler section, but in its place is a storage drawer under the oven. It seems as if Amana didn't know what to do with this space and opted to offer extra storage for you. Still, it might come in handy if you have limited storage space in your kitchen. 
Main Features
This 30-inch Amana range has a glass stovetop with four heating elements.

Its oven has a capacity of 4.8 cubic feet.

It has manual controls for the stovetop and a touch control panel for the oven.

There are three preset baking temperatures.

The stove has Warm Hold.

It has a Sabbath Mode.

There's a storage drawer underneath the oven.

The stove has Oven Lockout to deactivate the oven's controls.
Pros
This stove offers value for the price of $700.

Its glass stovetop looks stylish.

You get a wide range of heat levels for greater temperature precision.

Its raised cooktop edges keep spills from dripping onto the floor.

The controls are easy to read and use.

It has a large-capacity oven.

You can store extra crockery in the drawer compartment under the oven.
Cons
The oven makes a sound when heating up.
Amana Model AGC6540KFS 30-inch Gas Cooktop with 4 Burners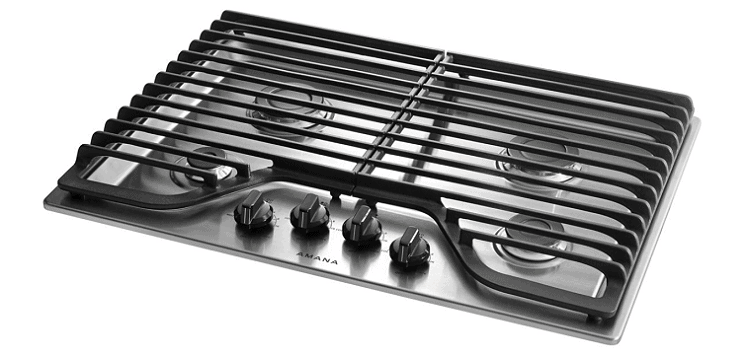 No, we've not forgotten those looking for a built-in cooktop. This is one of two cooktop models that Amana has in its lineup, a gas model with four burners. Costing $800, it's certainly an expensive stove, compared to the freestanding range models. What you pay for, however, is a modern design and a rugged build that's meant to last for years. 
It has a continuous grate over the burners, making it easy to shift heavy pots between burners by simply sliding them over. Facing upwards are the knobs, one for each burner. These can be easily pulled off and thrown in the dishwasher; they're dishwasher-safe. The grates are also safe to wash in the dishwasher, so keeping this cooktop clean isn't much of a hassle. 
This 30-inch model offers up to nine heat levels, ensuring a diverse range of temperatures that make it easy to cook different dishes. Amana tells us that the burners can produce up to 12,000 BTUs of heat.
Main Features
This is a 30-inch cooktop.

It has four burners that can produce up to 12,000 BTUs of heat.

There are continuous grates over the burners.

Its knobs and grates are safe to wash in the dishwasher.

You can adjust to nine different heat levels.

This cooktop can be converted to use propane.
Pros
The cooktop has a stylish, modern look.

Its grates are sturdy.

You can easily clean the knobs and grates in the dishwasher.

The stove can be converted to use propane.
Cons
It's costly compared to freestanding ranges.
Amana Model AGR6603SFB 30-inch Gas Range with Self-Clean Option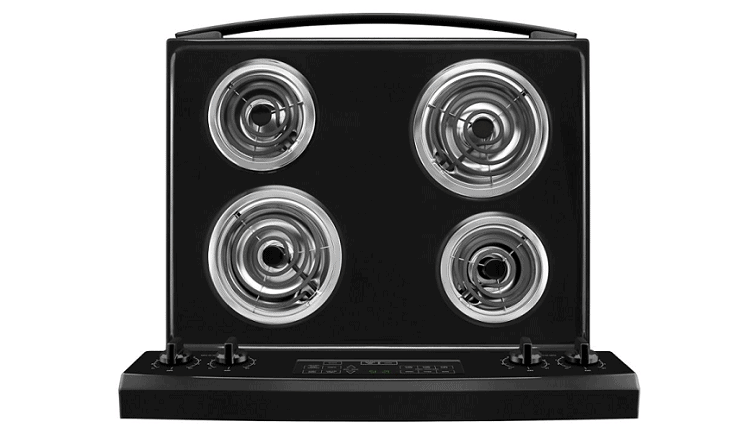 Costing $850, this is one of Amana's most expensive stoves, and with good reason. It is a 30-inch gas model that comes with all of the company's bells and whistles, meant to make your cooking experience a pleasant one. So, you'll get Bake Assist Temps, Warm Hold, and even a broiler underneath the oven. 
However, its standout feature is the oven self-cleaning. If you're like me and you hate scrubbing the oven, this is a feature that you must have on your next stove. This oven is a large-capacity one, offering 5.0 cubic feet of real estate. Operated via a touch control panel on the backguard, it is easy to use, especially since there are three preset baking temperatures.
Main Features
This is a 30-inch freestanding range.

It has a 5.0-cubic-foot oven.

There are four gas burners that are operated using the knobs at the front.

There's a touch control panel for operating the oven.

It has a broiler section underneath the oven.

This stove also has Bake Assist Temps with three preset temperatures.

It has Warm Hold.
Pros
This stove is easy to use.

The preset Bake Assist Temps make it easy to select a baking temperature.

It's a great-looking stove.

It's reasonably priced.

The broiler section comes in handy when want to quickly broil.

The self-cleaning feature makes it easy to keep the oven clean.
Cons
The markings on the knobs are a little hard to read.
FAQs
Question: Is Amana a Good Stove Brand?
Answer: Yes, Amana is a good stove brand that's manufactured by Whirlpool, a company known for its reliable appliances. 
Question: Are High-End Ranges Worth It?
Answer: Yes, high-end ranges are worth it because they offer better cooking performance, durability and stylish designs.
Question: Do Chefs Prefer Gas Stoves?
Answer: Chefs prefer gas stoves because they heat up faster than electric stoves and they respond instantly to temperature changes. Also, gas stoves are better at charring and flambéing.
Bottom Line
The Amana brand is Whirlpool's value line, offering affordable stoves that deliver great value for money. If you're looking for a good stove without breaking the bank, then Amana's stoves are worth your consideration. 
To find the perfect one for you, make sure you think about your cooking needs and how much you have to spend. If you have a gas line in your home then a gas stove will be cheaper to operate in the long run. However, if you prefer an electric stove, consider the smooth-top models as they offer greater energy efficiency and a modern look. 
Are you still on the fence? Check out this guide to Whirlpool stove models to find out what Amana's sister brand has to offer.