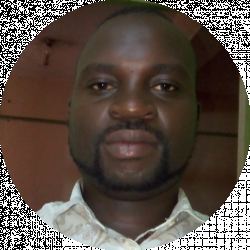 Latest posts by Haron Omaita
(see all)
While not essential, a clothes dryer is a great asset if you have a sizable family that does a lot of laundry every week.
Tumble dryers are not as flashy as their washer counterparts. But the role they play is just as important for a comfortable lifestyle. And today's dryers aren't like the old basic, bulky machines they used to be. Modern dryers are more spacious, energy-efficient, and also better looking. Some dryers even come with smart, connected capabilities.
Most tumble dryers today come with the latest sensor technology. The sensors are placed inside the drum to detect the moisture level and automatically adjust the program and duration of the cycle. These sensors help lower drying times, which is great for saving energy as well as time.
So if you're looking to buy a new dryer or replace an old one, you've landed on the right page. In this guide, we'll go over all the basics you need to consider before shopping for a dryer.
Dryer Sizes and Capacities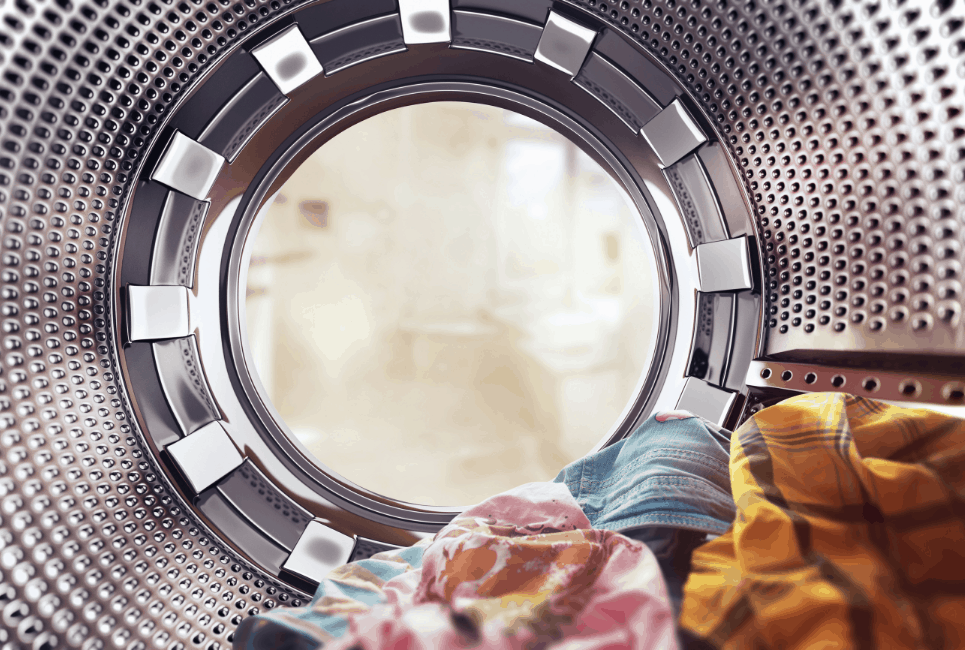 When deciding on the size of dryer you need, be sure to pick one with about twice the capacity of your washer. If you'll not be replacing your washing machine, this is the rule to go by to find the right dryer size. Replacing your washer and dryer set would need a bit more thought, though.
Consider how often you'll be doing your laundry, and with whom you'll share the dryer. A compact unit isn't the best size if more than two people will be using the dryer. But how big do you need your dryer to be? To illustrate, a 9 cubic feet dryer has the capacity to handle 17 bath towels, while a 4 cubic dryer can handle 6 towels of the same size.
As for the physical size, two basic options are available: full-sized and compact. Do not pay attention to terms like "ultra-large" and "high-capacity." These terms can be misleading because they may not be referring to standardized sizes.
Compact Dryers
Compact dryers are generally 24 inches wide with a 3.5 to 4 cubic foot drum. They require a power outlet of about 240V. These units are perfect for small homes with minimal laundry needs. If you're doing multiple rounds of laundry per week, however, a compact dryer may not be the best choice.
Full-sized dryers
Full-sized machines are typically about 27 inches wide with a 7 cubic feet capacity. However, the term full-sized has been used to define dryers that range from 25 to 29 inches with capacities of 5 – 9 cubic feet.
Stacked and Stackable Washer Dryers
If you'd like to squeeze both machines into a tight space, stackable washer-dryers are the perfect solution. With a stacking kit, you can securely place a stackable dryer above a compatible front load washer. If you can find a little more room, you can detach the set and place the machines next to each other.
In other cases, you may find stacked washer dryers attached to each other. While such models usually cost less than buying two separate machines, they often have smaller capacities.
Whatever size you settle on, be sure to leave a little breathing room for your dryer. A vented dryer needs 6 inches of open space behind for ductwork, at the very least. Similarly, ventless dryers also need an inch or two of space around them.
Types of Clothes Dryers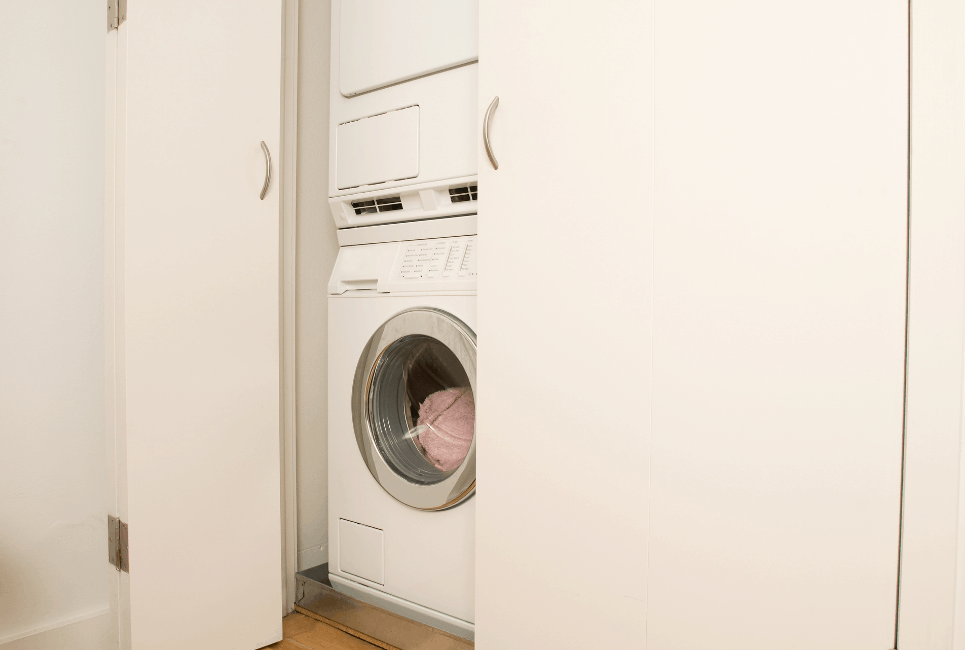 There are three main types of tumble dryers to choose from:
Vented
Vented units pump out hot moisture from the drum through a flexible hose, so you'll need to place the dryer next to a wall or window. You can have the machine permanently venting through a wall using a venting kit, and most models come ready with their own kit.
Or you could hang a flexible hose outside the window temporarily when using the machine. This is, however, a temporary method that may not be ideal in wet or cold weather. Vented dryers are the more traditional and also cheaper models of the two.
Condenser
With a condenser, you won't need to connect your exhaust hose through a vent that goes outside, and you can put this dryer in any well-ventilated space.
Condensers work through a simple mechanism of connecting the steam into water inside the machine. This is then collected in a removable container. The container can be detached easily and emptied into the sink when they fill up.
Heat Pump
The latest heat-pump models use smart technology to dry clothes by utilizing steam to extract water from the load, which is then evaporated in a tank. These models tend to be the most expensive, and they come with the most sophisticated features. These dryers are also more energy-efficient than other types.
Electric vs Gas Dryers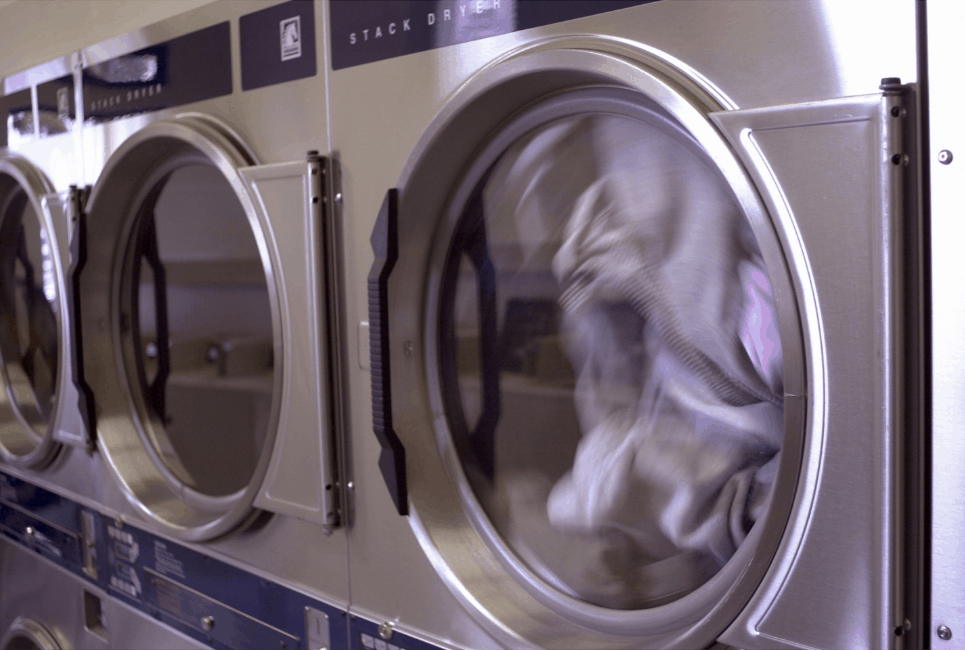 Odds are that besides your dryer, nothing in your home consumes more power than your refrigerator. This applies to both electric and gas models. There are differences, however, in the way that the two types use energy that could impact the cost of owning one over the other.
Gas dryers tend to cost a bit more—usually about $100 more than their electric counterparts. But because they warm up quicker, they are also less expensive to maintain. This, of course, depends on the energy rates in your area as well as the season, so be sure to do your research before committing to one of the two.20
Dryer Placement
Consider where you'll be placing your tumble dryer. It need not be in the kitchen, you could put it in a spare or utility room, so long as the room is adequately ventilated.
Freestanding dryers: Freestanding dryers offer the best flexibility if you plan to move it from time to time. A standard-sized unit should comfortably fit under your kitchen worktop.
Integrated dryers: These dryers are designed to fit within a kitchen unit and are concealed behind a door that matches other cupboards. This type is often costlier and slightly smaller than a freestanding model, with a lower depth of about 53 cm.
Semi-integrated dryers: These dryers are also pricier than freestanding models. They have a visible control panel and the drum is hidden behind a door. You may need a door panel from a kitchen supplier to match the rest of the units.
Dryer Features to Consider
Deciding on what dryer features you think are important is one of the most important steps when buying a dryer. Here are some dryer features to look out for.
Dryer Cycles
Some tumble dryers give more cycles than you'll ever use. A lot of them are just variations of time and heat. Some bring a unique feature to the table. Here's a quick look at a few of the most well-known dryer cycles.
Sensor Dry
Sensor dryers ensure your clothes dry up fully without over-drying by monitoring the dryer's moisture level. They save you money, time, and prevent your clothes from wearing out. In this regard, a sensor dry is the best cycle a dryer can offer.
Eco-Cycle
Eco-cycles use low heat over an extended duration of time, which helps save energy in the end. Some units even come with a monitor on the console that shows you the amount of energy used as well as the efficiency of the drying cycle.
While this cycle can help reduce wear on your clothes and lower energy costs, you can still achieve the same result with a dryer that lets you adjust the temperature and length cycle.
Steam
The stem cycle is a recently introduced feature that helps dry your clothes. This cycle can refresh a garment you've worn already by injecting tiny amounts of steam to get rid of odors and relax wrinkles.
The automated cycle is usually more convenient, but mixing in a damp washcloth with your clothes will produce a similar effect.
Delicate
This cycle uses very low temperatures to gently and safely dry lightweight outfits, plus any loosely woven items. This helps your outfits last longer while maintaining their color.
Express Dry
The express dry cycle uses large blowers to increase airflow, so your laundry dries much faster than usual.
Door Hinges
You'll usually find dryer door hinges on the right or left of the door. Some hinges are placed the door's bottom edge, allowing it to swing open like an oven door.
While some dryers let you pick which direction the door opens, others will not. Just ensure that your dryer door won't get in the way when you transfer clothes from the washer.
Drum Light
Losing your socks while doing your laundry is an all-too common occurrence. With drum lights inside your dryer, the inside is illuminated to ensure you don't leave anything behind. This feature can be very useful, in spite of its simplicity.
Drum Rack
Drum racks offer a flat surface to dry your items without tumbling them. They are designed for delicate items, such as sweaters and shoes.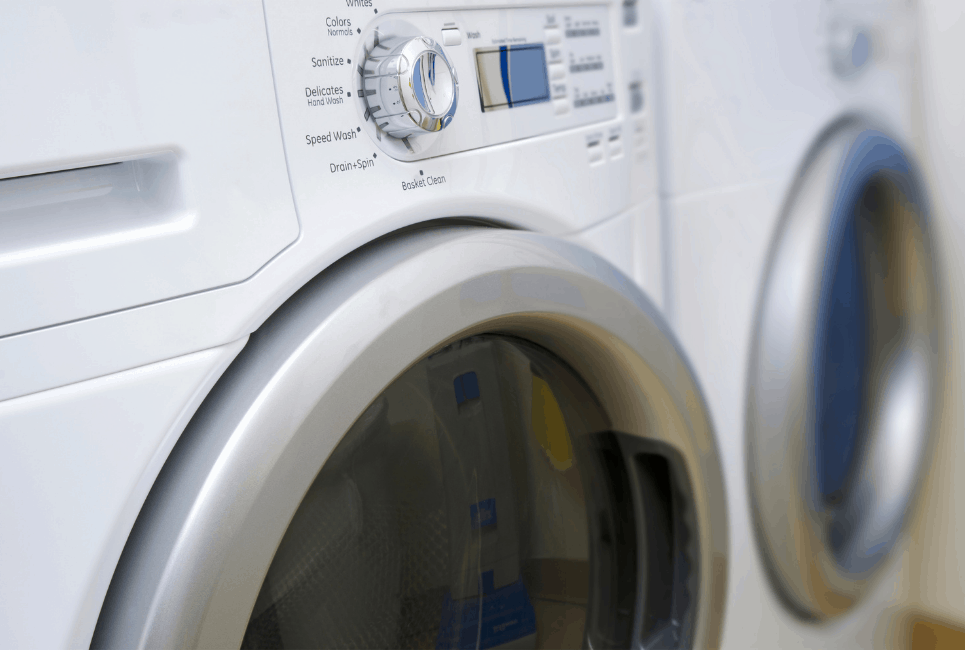 Extended Tumble
If you can't be there when a cycle comes to an end, many dryers will be able to tumble your clothes at regular intervals to keep wrinkles off. While this feature is essential for a lot of people, be wary of energy consumption by as much as a 10% increase.
 NSF Ratings
The National Sanitary Foundation ranks machines based on their capacity to destroy bacteria and allergens on fabric. If you're worried about staying clean and healthy, this is something you may want to look into.
Silent Operation
This lets users mute the end-of-cycle signal on a machine that's located near living and sleeping areas.
Wi-Fi/Smart Functions
Many modern dryers allow you to use your smartphone to monitor and adjust cycles. They will send you a notification when a cycle ends, which helps prevent wrinkles. Some models will even track energy rates from your provider and delay drying until electricity costs drop overnight.
While you may find the increased control convenient, it's still important that you use your dryer responsibly. It's best to use your dryer while at home and awake, as recommended by the National Fire Protection Association.
Vent Blocking Indicator
With this feature, you'll be alerted when it's time to clean out the dryer vent, which is quite easy to forget.
Energy efficiency
All drying machines have a grading from A to G, with the most economical being A+++. While the latest sensor models are much better than the traditional ones, the running cost will depend on how long the machine is working. You can cut costs by not overloading your dryer, or by drying similar fabrics together.
How Much Does a New Drying Machine Cost?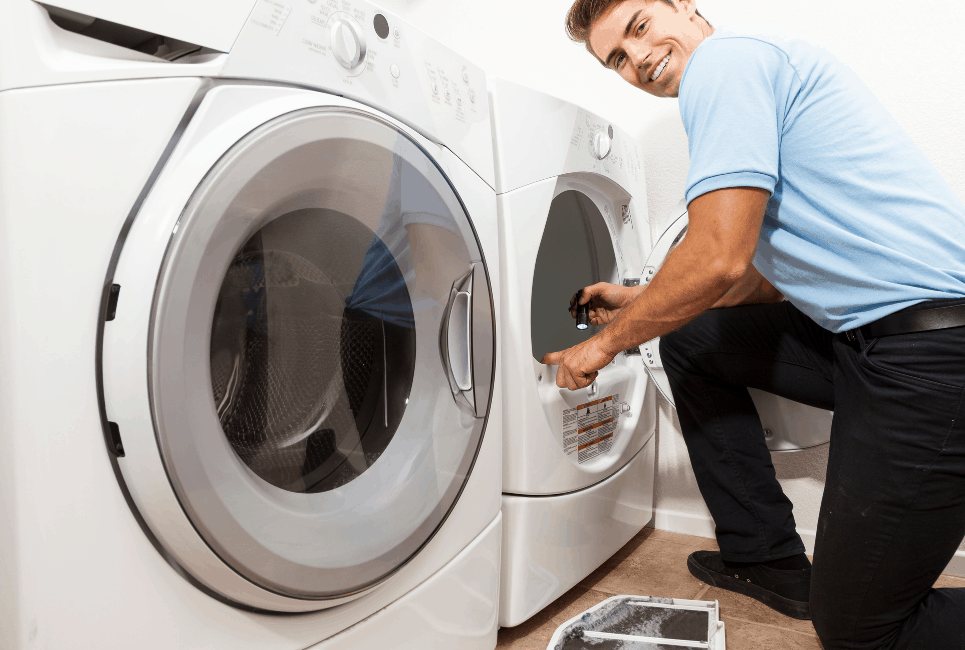 Most dryer prices range from $300 to $1000, and those with must-have features are usually in the range of $400 to $600. High tech models with stylish doors and stainless steel drums will be on the high end of the spectrum. If the cost of the dryer is an important consideration to you, choose a dryer based on the features that matter most to you.
Our Top Picks
Having sorted through a number of features from how much a dryer can hold to types of dryers, here's a list of our best dryer picks.
Best Overall Dryer: Maytag 7.0-cu ft Electric Vented Dryer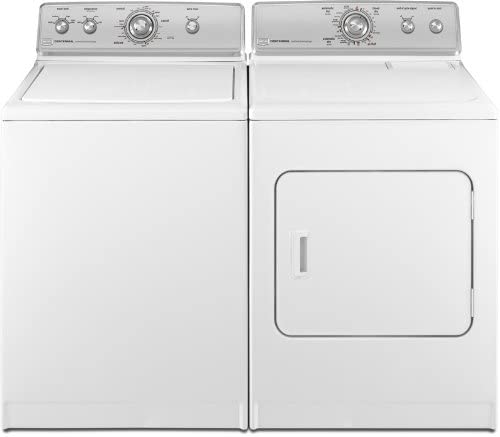 This electric vented dryer from Maytag provides 7.0 cubic feet of space and is up to the challenge of drying large loads without creating much noise. It comes equipped with an advanced moisture sensor to make sure that each load dries without wasting too much energy in the cycle.
While the Maytag 7.0-cuf ft Electric Vented Dryer does not have a reversible door and steam functionality, it comes with an extra power button and a quick-drying setting that you might appreciate. Both options help to boost the machine's power and make sure that the laundry does not drag on.
You may also choose to buy a stacking kit separately to provide extra space in your laundry room. All in all, this dryer covers the essentials plus more and comes at a decent price.
Best Energy-Efficient Dryer: Electrolux 8-cu ft Steam Cycle Stackable Electric Dryer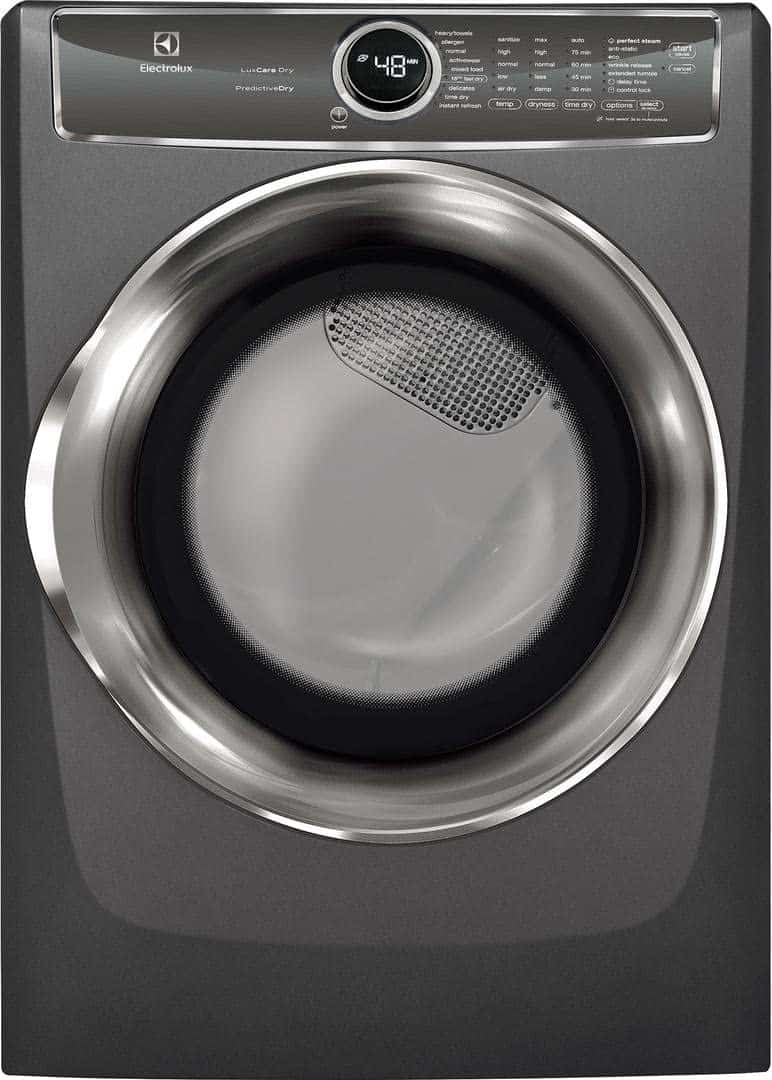 By design, tumble dryers require a lot of energy to operate. However, you can minimize energy costs by choosing this energy-efficient dryer from Electrolux. Most households will find that this traditional vented clothes dryer is enough for their needs, despite its use of a heat pump, which is sometimes criticized for not drying clothes thoroughly.
The Electrolux 8-cu ft Steam Cycle Stackable Electric Dryer is part of a highly efficient washer and dryer combo, and is Energy Star certified. It uses about 600 kWh. Some important features that save your time include a 15-minute fast dry setting that allows you to dry small loads faster without extended cycle times.
Additionally its eco-mode reduces energy consumption without sacrificing performance.
Best Gas Dryer: LG Electronics DL3501W 7.4 cu. ft. Smart Gas Dryer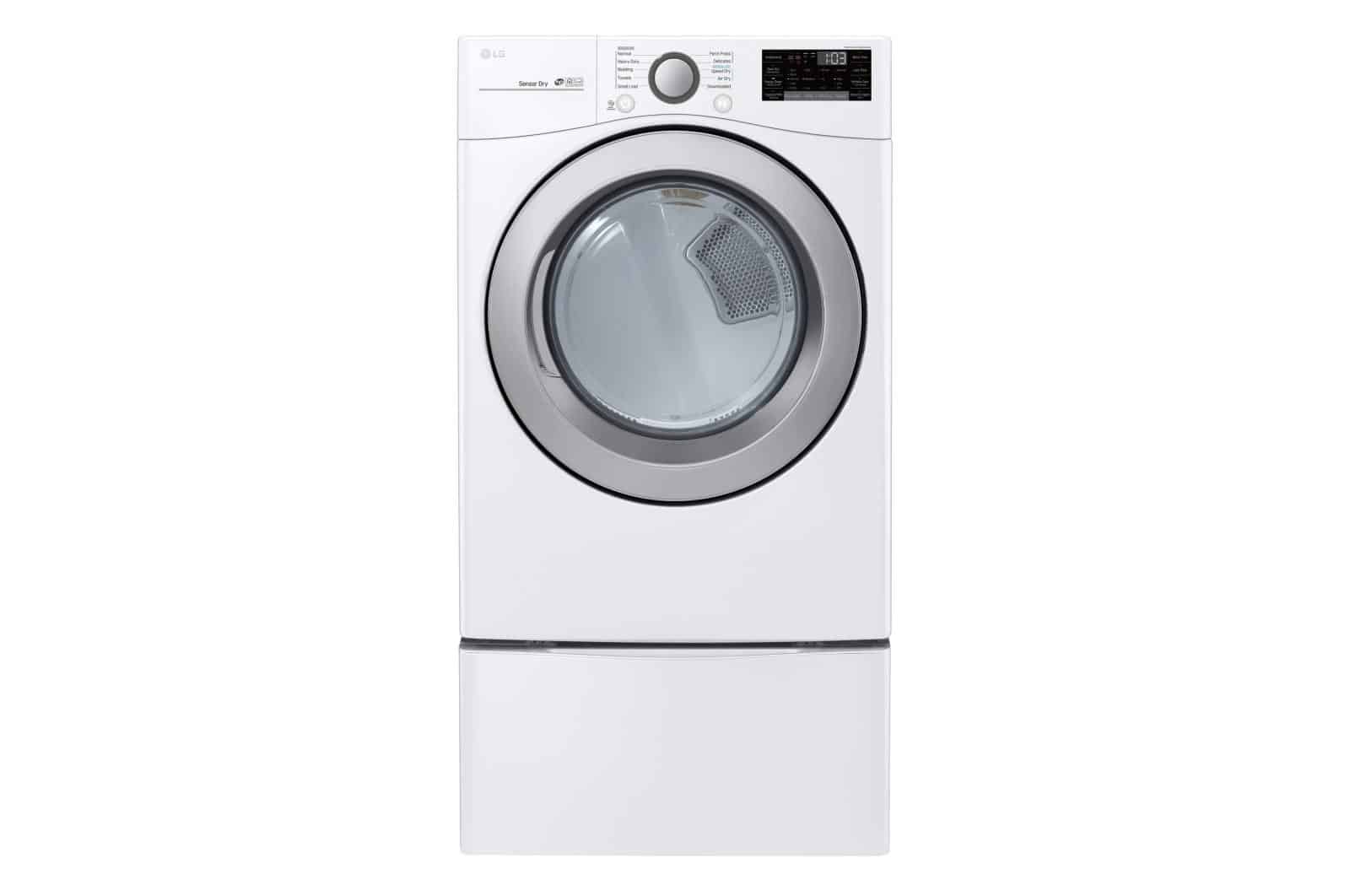 The LG DL3501W Ultra-Large Capacity Smart Gas Dryer checks off many boxes if you're searching for a functional gas dryer. The appliance is stackable, is equipped with steam functionality, and can be operated with smart devices like Google Assistant and Amazon Alexa. Additionally, its drum has 7.4 cubic feet of space, which means it can handle huge loads at once.
There is, of course, always a learning curve with laundry, since you'll be regularly asking yourself what settings to use for your load. This tumble dryer eliminates the guesswork by utilizing AI technology to choose the right settings. It will select the right settings and temperature for the load all on its own, that is if you pick the "sensor dry" setting.
Best Electric Dryer: LG DLE7300VE Smart Electric Dryer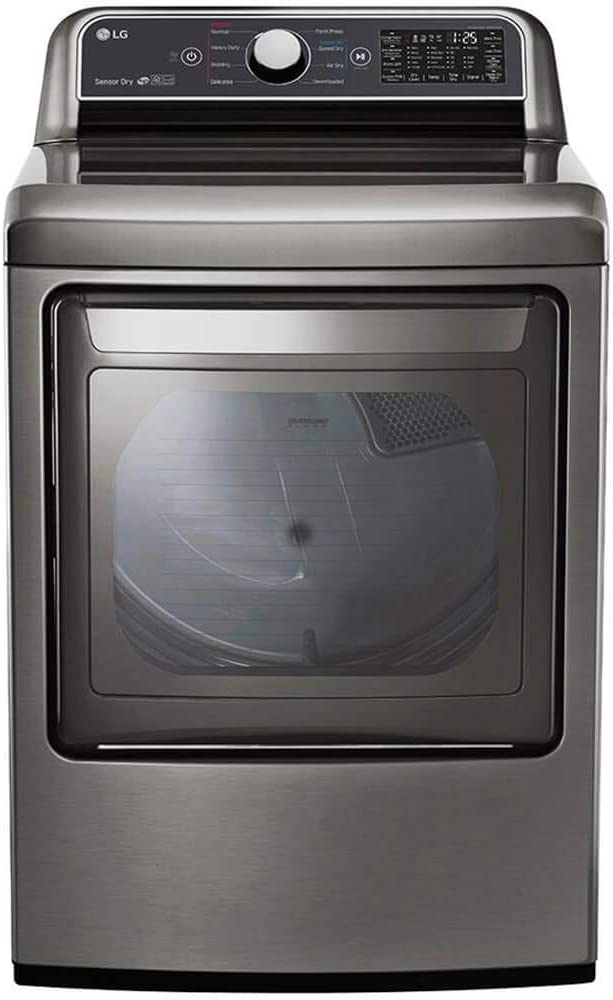 If you're looking for an electric dryer, keep in mind that you'll need a 220/240V power source for your machine. Electric dryers need extra voltage to generate heat, as well as power controls for the drum. Many laundry spaces come equipped for electric dryers, so there should be no issues with installing this attractive model from LG that provides easy loading, several different cycles, and quiet operation.
Notably, the LG DLE7300VE Smart Electric Dryer has a double door that can be opened to the side or hamper style depending on your preferences or the machine's settings. Some people prefer to open the door hamper style to prevent the load falling on the floor, or to use it for folding a small load of clothes.
Best Budget Dryer:  Amana NED4655EW Electric Dryer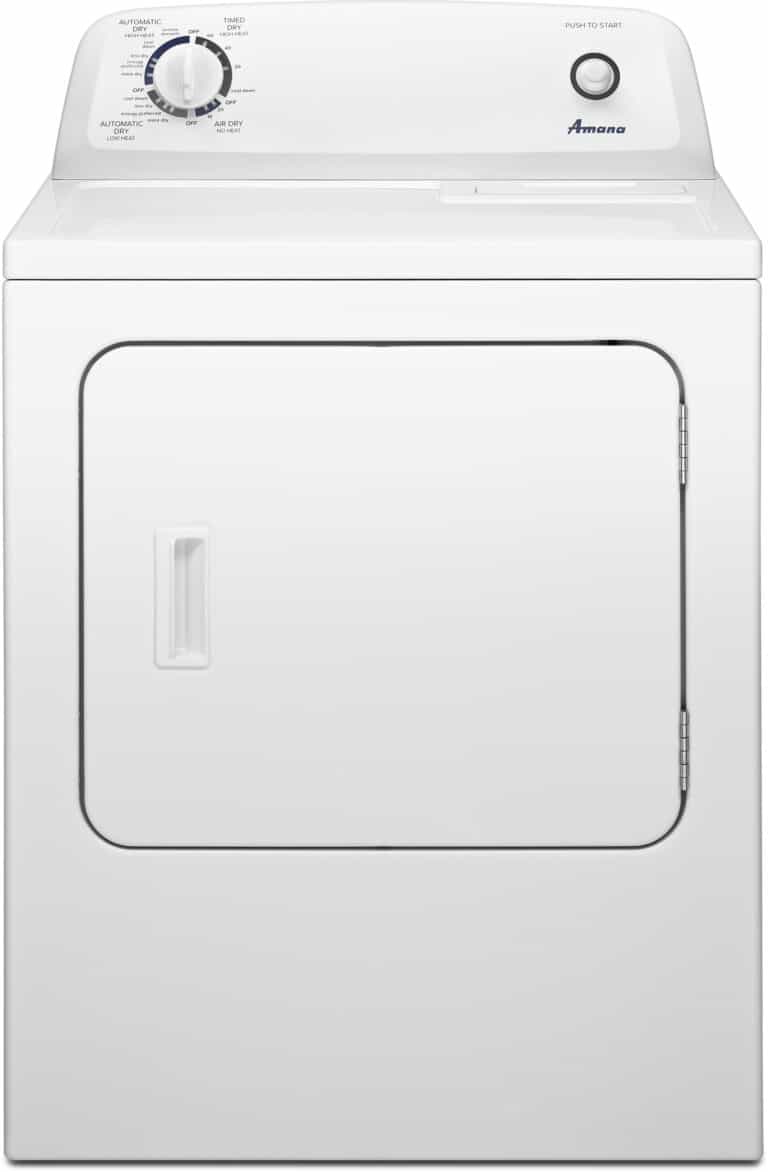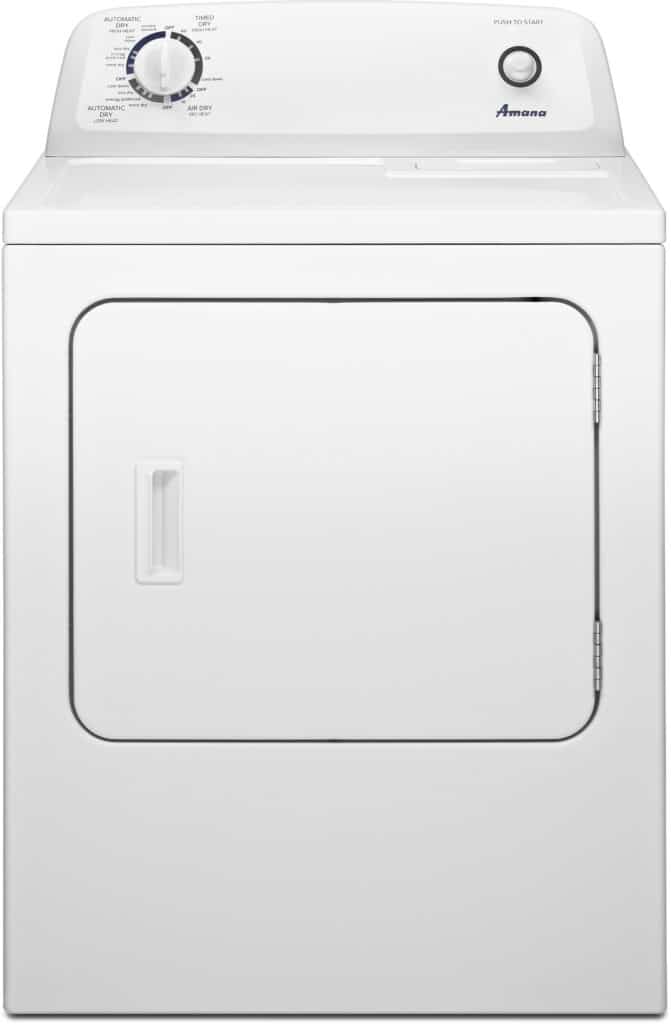 The Amana NED4655 Electric Dryer is a good balance between valuable features and price. While it's not the fanciest unit on the market, it includes configurations that make it easier and more efficient to dry your clothes.
With a capacity of 6.5 cubic feet, its drum isn't the largest on the market, but it provides plenty of room for medium-sized loads. On top of that, the auto-dry sensor makes sure that each cycle lasts only for as long as is necessary to dry your clothes.
There's also an option to prevent wrinkle setting, which saves you time when ironing.
FAQs
Question: How Do I Buy the Best Dryer?
Answer: When looking for the best dryer, consider your washer's size first. As a general rule, your dryer's capacity should be twice that of your washer.
Question: What's the Most Dependable Dryer Brand?
Answer: According to Consumer Reports, LG is one of the most dependable brands of dryers. Other reliable dryer brands include Maytag, Estate, Amana, Whirlpool, GE, Electrolux, and Kenmore.
Question: What Dryer Boasts the Best Reviews?
Answer: For most people, the best dryer seems to be the Maytag MEDX655DW. This is because this model is simple, affordable, and feels sturdy.
It has sufficient capacity (7.0 cu. ft.) to contain the full load of most washing machines and the brand is known for reliability and has a good warranty.
Question: How Much Should a Dryer Cost?
Answer: Dryer prices begin at about $500 (gas models) or $400 (electric models) and can shoot up to $1,800 for one with all of the latest bells and whistles. That said, you should probably go for a model that best suits your laundry room connections.
Question: What should I Consider When Buying a Clothes Dryer?
Answer: When buying a dryer, go for an efficient and high performance dryer that comes with dryness or moisture sensors, temperature options, the lowest Energy Star rating, and wrinkle-free choices for less ironing.
Find the Best Clothes Dryer Today
Finding the best dryer for your laundry needs might seem like a daunting task but you can easily break down the process in a number of questions. Vented or ventless? Electric or gas? For vented dryers, heat pump or condenser? Stacked or standalone? Full-sized or compact?
We hope that reading through our expert dryer buying guide, you'll be able to find the best model that meet you and your family's needs.
Read More: