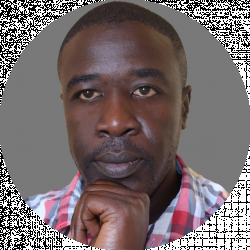 Latest posts by Barry Juma
(see all)
Ranked number one on the Americal Customer Satisfaction Index and awarded by JD Power for reliability and excellent performance, Samsung's stoves have proven to be among the best in the market. But I guess you already know this, that's why you're thinking about getting a Samsung stove.
This world-renowned brand has a huge portfolio of appliances, and their stoves are no fewer. This makes it a rather difficult task to narrow down your options to the perfect stove for your needs. To help you out, I've put together this Samsung stove model guide, where I share information on the unique features of the company's stoves as well as what to think about when choosing a model.
There's also a list of recommended Samsung stoves to jumpstart your decision-making process. Go ahead and read to the end to learn all you need to know.
What to Consider When Buying a Samsung Stove
Type of Samsung Stove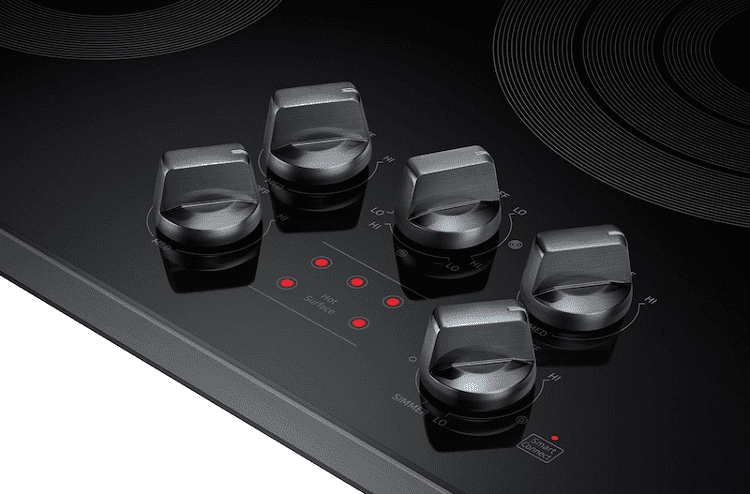 Samsung sells two types of stoves: cooktops and ranges.
Cooktops
Cooktops are just the stovetop without an oven. They are integrated into the kitchen counters to give them a built-in look. Their controls are placed on the top surface of the appliance, just below the burners. 
These types of stoves are great space savers, making them ideal for small kitchens. If you don't need an oven, then you should consider these models. However, they're best for people who own their homes since installation requires making a cutout on the countertop. 
Check out Samsung's cooktop stove models here.
Ranges
A range is an all-in-one type of stove, with a stovetop and an oven beneath. There are also some Samsung range models with two ovens. 
These types of stoves can either be freestanding or slide-in models. Freestanding ranges are designed to stand anywhere in the kitchen, while slide-in models are meant to be installed in a specific slot between kitchen counters. More on these two designs later.
If you're looking for an oven as well, consider these models. They're also great for those renting as you don't need to modify your kitchen cabinetry to have them installed.
Take a look at Samsung's range models here.
Fuel Type
You can get the following fuel types in Samsung's lineup; gas, electricity, dual-fuel. The company's electric models have a smooth-top design, with circles marking the burner location. There are also induction stoves available. Although these models use electricity, they're categorized separately.
Gas Stoves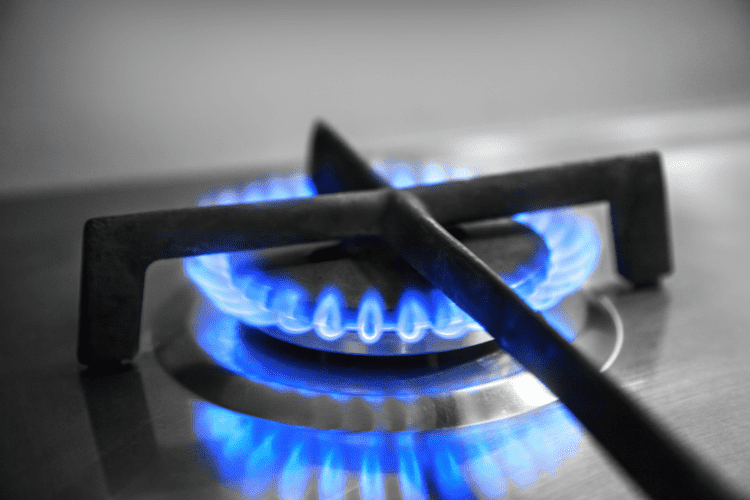 If you have a gas hookup in your home, you may consider gas stoves. These stoves are powered by either propane or natural gas. Here are some pros and cons of gas stoves.
Advantages of Gas Stoves
In most places, gas is cheaper than electricity.

Gas stoves heat up faster.

Gas stoves react to temperature changes instantly, thus making them more precise.

You can use any type of cookware on them.

You can char or flambé on gas stoves.

Power outages won't prevent you from using gas stoves.
Disadvantages of Gas Stoves
The initial purchase cost of gas stoves is higher than that of electric stoves.

They're not as easy to clean as the electric models.

There's a risk of carbon monoxide leaks.

The heat in gas stoves isn't even.
Electric Stoves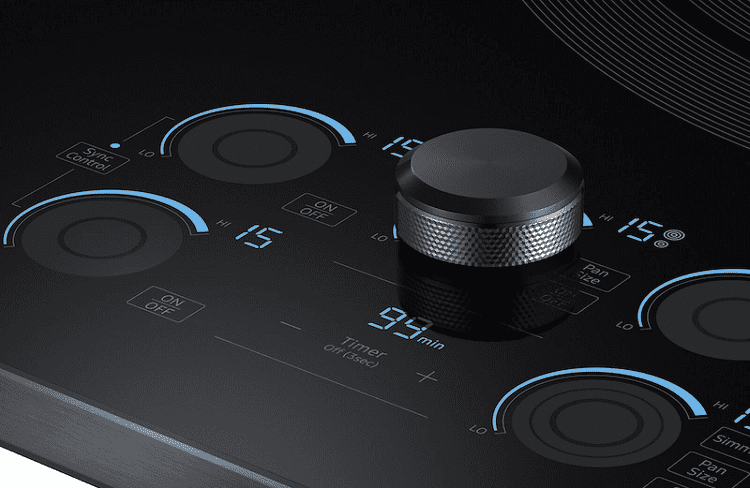 If you don't have a gas line in your home, your best option is an electric stove since installing a line is costly. If you have a gas hookup, you can still consider an electric stove – check out the pros and cons below to help you decide.
Advantages of Electric Stoves
Electric stoves are more efficient than gas.

They heat the cookware more evenly.

The smooth-top electric stoves are easy to clean.

They generally cost less to buy than gas stoves.
Disadvantages of Electric Stoves
It costs more to operate electric stoves as the cost of electricity is higher than that of gas.

Electric stoves take longer to heat up, and temperature changes aren't instant.

Cookware made of cast iron is likely to damage the smooth-top stove surface.

A power outage will render you stoveless. 
Induction Stoves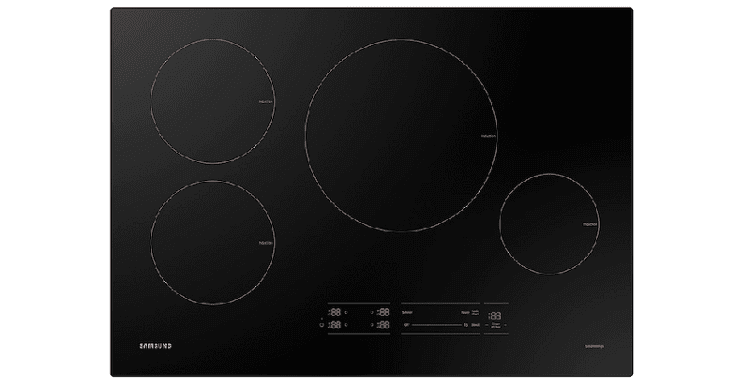 Although induction stoves use electricity, they're categorized differently because of the technology they employ.  Induction stoves use electromagnetic technology to pass heat directly onto cookware using magnetic induction. Because of this, the stovetop itself doesn't heat up. However, induction stoves require cookware that's attracted to magnets, e.g., cast iron.
Take a look at this article to learn about induction-friendly cookware.
Advantages of Induction Stoves
They're highly efficient since heat goes directly to the cookware.

They're safer to use because the stove surface doesn't get hot.

Induction stoves are fast.

They're easy to clean.
Disadvantages of Induction Stoves
You can only use cookware made of a material that's attracted to magnets.

These models are expensive. You can get a Samsung induction cooktop for less than $1000.
Dual-Fuel Stoves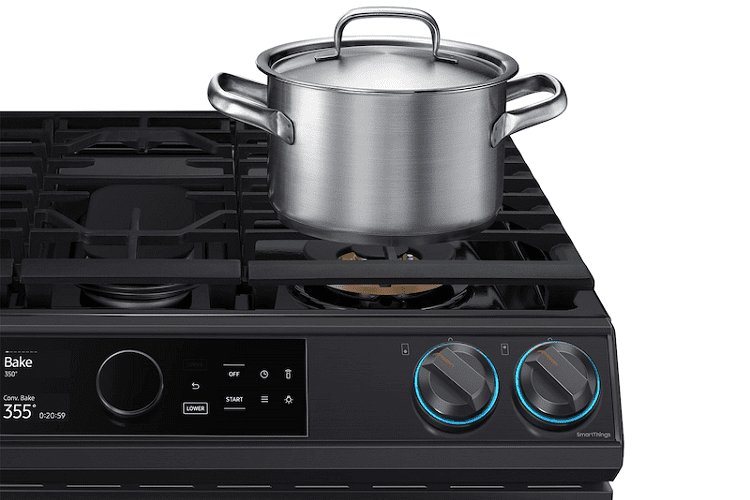 These are ranges that have gas stovetops and electric ovens. Dual-fuel models give you the benefits of both fuel types, allowing you to enjoy the temperature precision and speed of gas stoves and even heating of electric ovens.  Check out Samsung's dual-fuel stove models here.
Oven Type
If you're considering a range, consider whether you want one with a double oven or a single oven. If you love entertaining, then a double oven would be a great choice since you'll be able to prepare two different meals with different temperature settings at the same time.
However, the disadvantage is that you get two small ovens. Samsung's double-oven stove models have a FlexDuo feature that allows you to use the oven as one big one or two small ones. More on this later. Here are Samsung's double-oven ranges.
Those who don't use the oven often will find the single-oven ranges to be adequate for their needs. Take a look at Samsung's single-oven models here.
Stove Design
Color and finish: Samsung's stoves come in either stainless steel, black stainless steel, matte black stainless steel, or Tuscan stainless steel. These can also have a fingerprint-resistant finish. There are also black, white, and navy steel options in some models. 
Range Design
Consider whether you want a freestanding range or a slide-in range. 
Freestanding ranges are designed to stand anywhere in the kitchen, even between cabinets. They have finished sides, and their controls are placed on a backguard.
Slide-in ranges are designed to be installed in between kitchen cabinets to give a built-in look. These models have unfinished sides since these remain hidden. Also, the controls are placed on the front face, and they don't have a backguard. 
Price
Samsung sells stoves at different price points to accommodate people with varied budgets. The lowest-priced Samsung range costs $750. With a budget of $750 to $850, you'll get a freestanding gas or electric range with WiFi connectivity. If you're looking for a slide-in range, the lowest you can pay is $1100. 
With a budget of between $1000 and $1500, you will find either a freestanding or slide-in model with smart features as well as air fry and convection in the oven. This price point can also get you a dual-oven model, with the lowest-priced one costing $1500.
Samsung's most expensive range costs about $3000. This is a slide-in range with premium features like the company's smart dial and a dual oven. If you're looking for a cooktop, the cheapest ones cost about $750, while the most expensive model is priced at $1500. The company sells only one induction cooktop model that costs about $1300.
Unique Features of Samsung Stove Models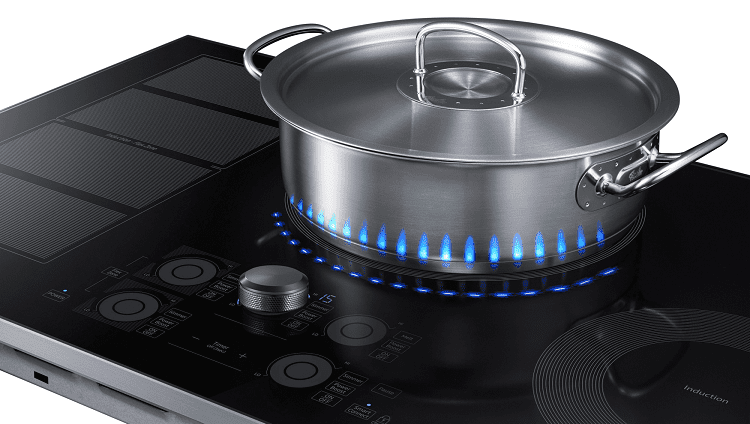 Smart Dial

 – Found in some Samsung smart ranges, the Smart Dial is a black knob located at the center of the control panel. Your smart range will save the oven settings you use most often and will then create shortcuts to these settings, which are selected using the Smart Dial. 

Virtual Flame

 – Found in some Samsung induction cooktops, the virtual flame feature simulates a gas flame and acts as an indicator to show you that an induction zone is powered.

FlexZone

 – The FlexZone is a large rectangular cooking zone in Samsung's induction cooktops, which runs from top to bottom on the left side of the stovetop. This large area allows you to use cookware of varied shapes and sizes.

Flex Duo

 – Samsung's dual-oven ranges are designed to have either one large oven or two smaller ones. This is what the company calls Flex Duo. The ovens in these models come with a removable divider to make them two independent ovens, and there are two convection fans for the upper and lower sections. The oven door is also designed to swing down from the middle to open the upper oven or from the bottom to open the entire oven.

Power Boost

 – This is found in Samsung's induction cooktops, and it's used to boil water quickly. Power Boost works by focusing power on one heating zone so that you can quickly heat up what's on that burner.

Wok Grate

 – Some gas ranges and cooktops have a specific grate for woks. This wok grate is removable and can be transferred to any burner.

Smart features

 – Samsung's smart stoves have WiFi connectivity, and they can be connected to your home's WiFi network. This will allow you to remotely preheat your oven, adjust the temperature, and monitor the food's progress straight from your smartphone via the SmartThings app.
Recommended Samsung Stove Models
Selection Criteria
To come up with this list of recommended Samsung stove models, I considered the following factors:
 Value for money:

 I chose the Samsung range with the best features in its price point. These are the models that offer the greatest value for their price.

 Unique features:

 These models have at least one of Samsung's standout features that make them a compelling choice in their class.

 Customer reviews:

 I considered the customer ratings and reviews. These models have at least a four-star rating, with most of the reviews citing reliability and top performance.
Samsung Model NE63A6111SS/AA 6.3 cu. ft. Smart Freestanding Electric Range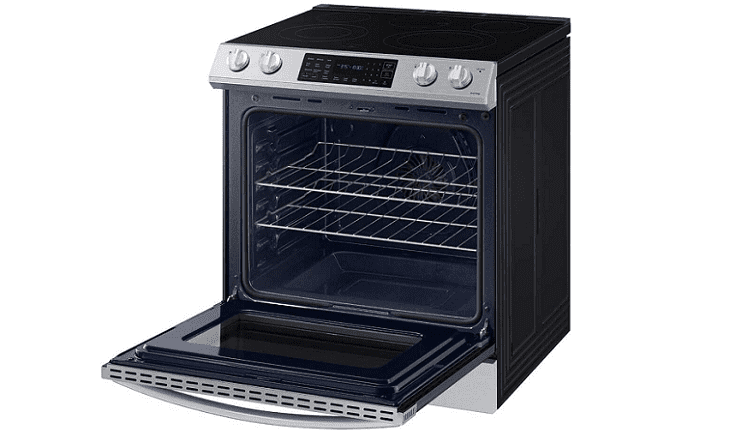 This Samsung freestanding range makes it to our list because it's the lowest-priced model in the company's lineup. However, this isn't the only reason I love this range; it also has features that stack it up against higher-priced models.
The black glass cooktop has a sleek design, as you'd expect in a modern electric stove. Its backguard holds four knobs to power the four burners, plus a touch control panel in the middle for the oven. Speaking of the oven, it has a total capacity of 6.3 cubic feet, the largest capacity that Samsung ovens have.
Moreover, it has a steam cleaning feature that runs for 20 minutes. This is a pleasure to have in a range at this price point. Below are more features that make this Samsung electric range a worthy purchase.
Main Features
This Samsung range has a stainless steel body.

You can also get it in black or white.

It has WiFi connectivity.

There are two dual-ring burners among the four burners.

It has three oven cooking presets.

There are nine burner power levels.

This range also has a storage drawer below the oven.
Pros
This is an affordable freestanding range.

Its stovetop looks sleek.

With nine power levels, you get greater temperature precision.

The oven steam clean function makes it easy to remove baked-on food.

It has a large-capacity oven.

You can use the smart features to remotely monitor and operate the range.

The stove is fast.
Cons
The oven takes a long time to preheat.

The metal strip outside the oven gets hot.
Samsung Model NE63T8311SS/AA 6.3 cu. ft. Smart Slide-in Electric Range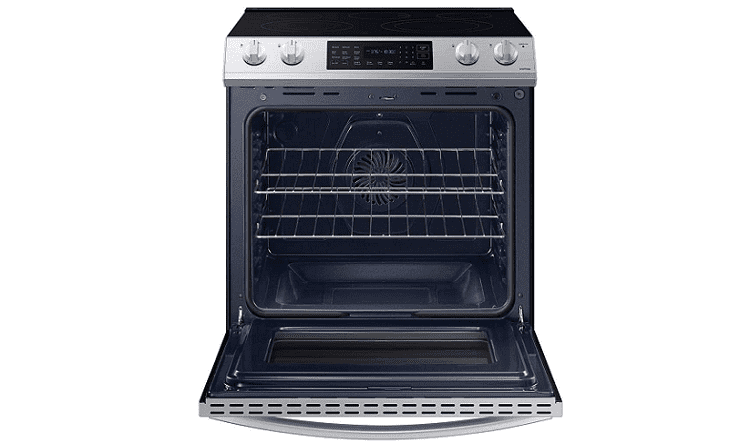 This is a beautiful slide-in electric range that has won past customers' hearts with its great looks and excellent features. And it also makes it to this list because of its price. So, it costs over $1000, about $1400 to be precise.
Granted, this is by no means a low-cost range but compared to competitors from brands like Thermador and Bosch; this Samsung model is fairly priced. It also looks more expensive than it actually is, thanks to the sleek stovetop and the touch control panel.
Its stovetop has five elements, with two of these being dual-ring ones. Its oven boasts a large capacity of 6.3 cubic feet, and it comes with two wire racks. Check out its standout features below.
Main Features
This Samsung range has a fingerprint-resistant body.

It comes in black stainless steel or a regular stainless steel finish.

It has a large-capacity convection oven.

The range has WiFi connectivity that grants it smart features.

It has voice control via Bixby, Google Assistant, or Alexa.

The oven has self-cleaning as well as a steam clean function.
Pros
You can remotely preheat the oven and monitor it via the SmartThings smartphone app.

The convection oven is fast, and it cooks food evenly.

The steam clean function keeps the oven clean without producing fumes of the self-clean function.

The range is beautiful.
Cons
The touch controls are sensitive and easy to accidentally press. You can, however, lock the controls.
Samsung Model NX60T8751SS/AA 6.0 cu ft. Smart Slide-in Gas Range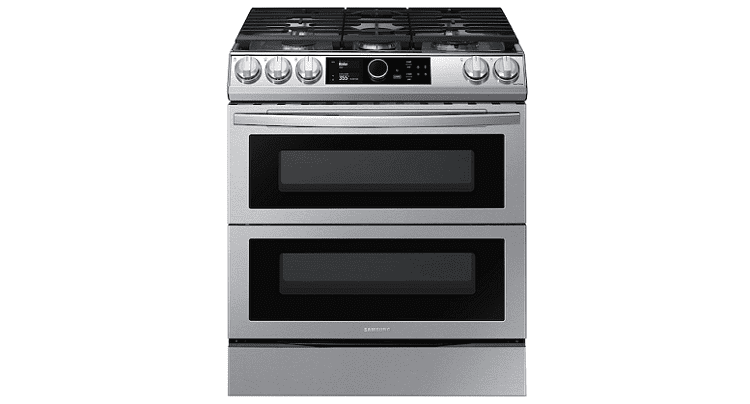 If you're looking for a Samsung gas range, then this is definitely one to consider if you also want a dual oven. First of all, this is a costly range, priced at over $3000. However, this price is easily justified by its array of features that make it one of Samsung's best slide-in ranges.
It's also a very popular model, earning high ratings from past customers. With features like Samsung's FlexDuo and the Smart Dial, this isn't a difficult range to recommend. 
At the top, it has five burners, with special ones like a high-powered Dual-Ring Brass Power Burner, as well as a middle oval burner for griddles. The continuous cast-iron grates are designed for heavy use, and they make it easy to slide heavy pots from one burner to the next.
Main Features
This is a gas Samsung range with a slide-in design.

It has a fingerprint-resistant finish.

It has a 23,000 BTU Dual-Ring Brass Power Burner.

The range has FlexDuo – two ovens in one.

The oven's total capacity is 6.0 cubic feet.

Its upper oven has a capacity of 3.4 cubic feet, and the lower one has 2.5 cubic feet.

There' a Smart Dial.

It has WiFi connectivity.

The oven has an Air Fry function.
Pros
Its FlexDuo oven allows you to have one large oven or two smaller ones.

You can preheat the oven remotely via the SmartThings app.

The burners are powerful.

Its illuminated knobs let you know which burner is on.
Cons
When using two separate ovens, you have to open the entire door to access the lower oven.
Samsung Model NA36R5310FS/AA 36″ Gas Cooktop in Stainless Steel
For those who prefer a cooktop, this model is a good choice, especially since it is a 36-inch one with five burners. It's a gas cooktop with an elegant stainless steel finish. You can also opt for a black stainless steel finish.
This cooktop has cast iron continuous grates, and they're quite hardy. If you want a cooktop that can withstand heavy use, then you'll enjoy owning this model. The knobs are conveniently placed but, sadly, they don't have an indicator light to show you when a burner is on. Still, at a price below $1000, we can let this slide. 
Main Features
This is a 36-inch cooktop.

It has five burners.

The burners are sealed so food can't drop into them.

It has continuous cast-iron grates.
Pros
This cooktop has powerful burners that heat food fast.

Its grates are sturdy, and the continuous design allows you to easily slide heavy pots from one burner to the other.

It has a stylish look.

The knobs are easy to reach.
Cons
There's no indicator to show whether the burners are on or not.
Samsung Model NZ30K7570RS/AA 30″ Smart Electric Cooktop
This electric cooktop has a lot of fancy features that would make it an exciting addition to your kitchen. Its stovetop is sleek, with five elements – two of them are Sync Elements that can be used as one long element.
Samsung gave this cooktop a modern control panel that has touch-sensitive buttons, but you can also add a removable magnetic knob if you prefer tactile operation. These controls are well labeled, and there are LED displays for the temperatures and power levels.
You also get a hot-surface indicator light that only goes off when the surface cools down. It's no wonder why this Samsung cooktop won a JD Power award.
Main Features
This is a 30-inch electric cooktop.

It has five elements with two Sync elements.

These burners have a Rapid Boil feature.

It has digital-analog controls.

This model also has smart features.
Pros
You can use a griddle or long cookware on the Sync Elements on the left.

Its Rapid Boil feature quickly boils water, thus saving you time.

WiFi connectivity allows you to remotely monitor the cooktop via the SmartThings app.

You can opt to use the removable magnetic knob instead of the touch controls.
Cons
The removable knob can easily get lost if you don't use it often.

The stovetop scratches easily.
Suitable Samsung Stove Alternatives
GE Profile Model PB965YPFS 30″ Smart Free-Standing Electric Double Oven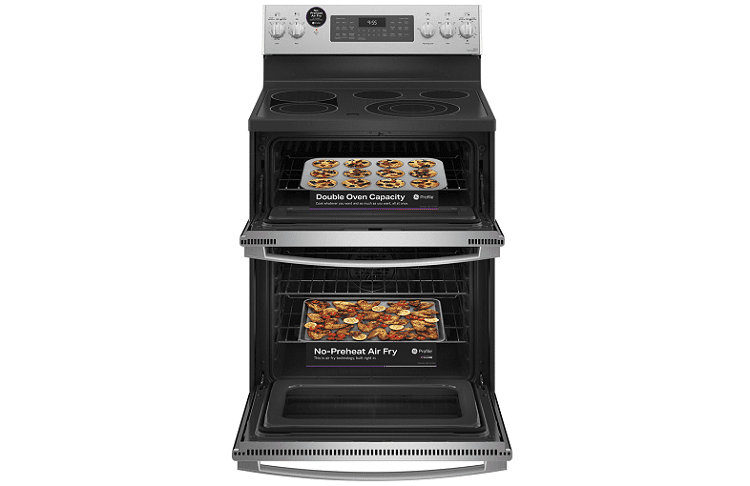 If you're looking for an alternative to Samsung's double oven range, consider this GE Profile model. Unlike Samsung's Flex Duo ovens, this one has two independent doors for the two ovens.
However, the downside is that you don't have the flexibility of either one large oven or two smaller ones; you only get two small ones in this model. Still, you get true convection and air fry in this model, as well as self-clean with steam clean. 
Find out more about this and other GE stoves in this article.
Amana Model AGR5330BAW 30-inch Gas Range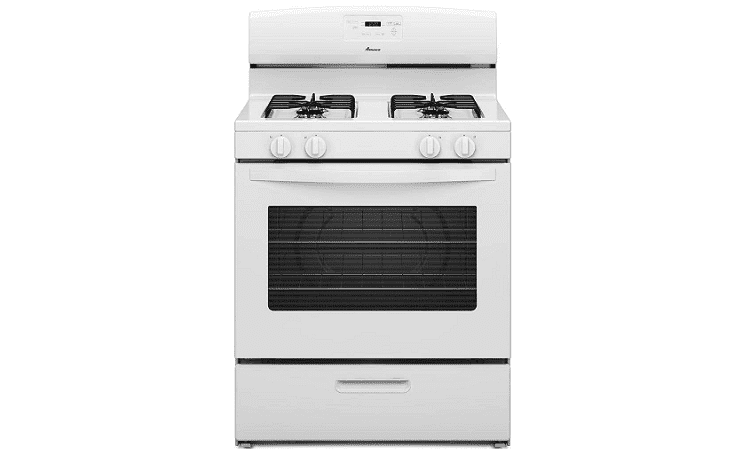 Consider this Amana stove if you're looking for a cheaper alternative to Samsung's models. Amana is known for offering value for money and this range is no different. At a cost of less than $700, you get a 30-inch range with four gas burners and a 5.1-cubic-foot oven.
You can get it in black, white, or stainless steel, but prepare to pay about $50 more for the stainless steel option. Amana gave this model a stylish touch control panel that has bake and broil presets along with timer and temperature settings. 
If Amana's stoves are appealing to you, take a look at our Amana stove model guide here and learn about their other models.
Maytag Model MER6600FB 30-Inch Wide Electric Range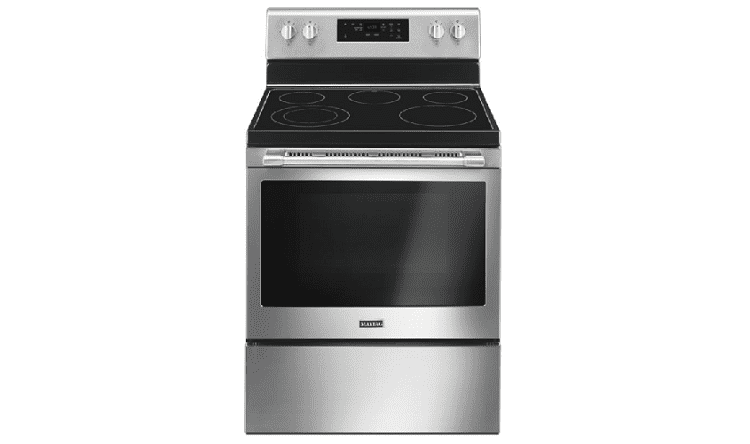 This Maytag electric range is one of the company's most popular if the user reviews are anything to go by. Its ceramic glass cooktop has five elements with one dual-choice element that can be transformed from a 6-inch diameter to a 9-inch diameter.
This range also boasts Maytag's Precisions Cooking feature that's a system of sensors that ensure your food is cooked to perfection. Its 5.3-cubic-foot oven has advanced features like self-clean, Keep Warm, and Delay Bake. You can get all these for less than $900. 
Take a look at our Maytag stove model guide to find out about this brand's stoves.
FAQs
Question: Where are Samsung Ranges Made?
Answer: Samsung is a South Korean brand, and the company's appliances, including the range, are manufactured in South Korea as well as in their factory in Newberry County, South Carolina.
Question: Are Samsung Cooktops Good?
Answer: Yes, Samsung's cooktops are among the best in the market, with awards from JD Power and top ranking from the Americal Customer Satisfaction Index (ACSI).
Question: Are Induction Stoves Worth It?
Answer: Induction stoves are energy efficient, fast, and safe to use, making them worth their higher price.
Bottom Line
Samsung's stoves are excellent appliances that are renowned for their reliability, performance, and value for money. With top ranking on the Americal Customer Satisfaction Index (ACSI) and awards from JD Power, there's no doubt that this company has something worth your money.
If you're looking for a new stove, then Samsung won't disappoint. Their models are also competitively priced despite having premium features that stack up against expensive brands like Bosch. With a budget of at least $800, you'll get a good range or cooktop.
Before you decide, check out our Thermador stove model guide and compare the features to what Samsung offers.