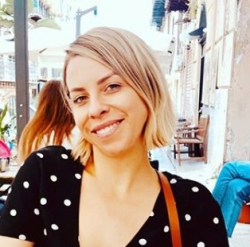 Latest posts by Jodie Chiffey
(see all)
If you're looking for the best Kenmore stackable washer and dryer combos, you're in the right place! I have spent a ridiculous proportion of my adult life looking at appliances for domestic and residential properties. While this hasn't always been the greatest fun, it has given me a wealth of knowledge!
As a veteran appliance buyer, I know the things to look for and those that actually matter when it comes to ownership. For me, durability, usability, and efficiency are the crucial elements, yet these can be hard to determine when looking at online adverts.
In this feature, I will discuss the pitfalls of buying Kenmore stackable washer and dryer combos online as well as how to really understand the terminology used in the advert. This way, you're fully clued up on buying the best Kenmore stackable washer and dryer combo; even more so if you stay with me to my personal recommendations.
While this won't be the most thrilling read of your life, it will be one that'll save you time and money. So, let's get to it!
At a Glance Best Kenmore Stackable Washer and Dryer Combos
Bottom Line Up Front
I have a large family and a small home—the Kenmore 61733 3.9 cu. ft. Laundry Center – Titanium suits my needs perfectly. I found there to be an outstanding performance; 10 wash cycles and 10 drying cycles provide a customizable wash, and I love the bleach dispenser function.
This full-sized washer and dryer combo tackles everything from delicates to bulky items. It's also surprisingly quiet. The issue is that it's pretty hard to get hold of at the time of writing!
Why Kenmore?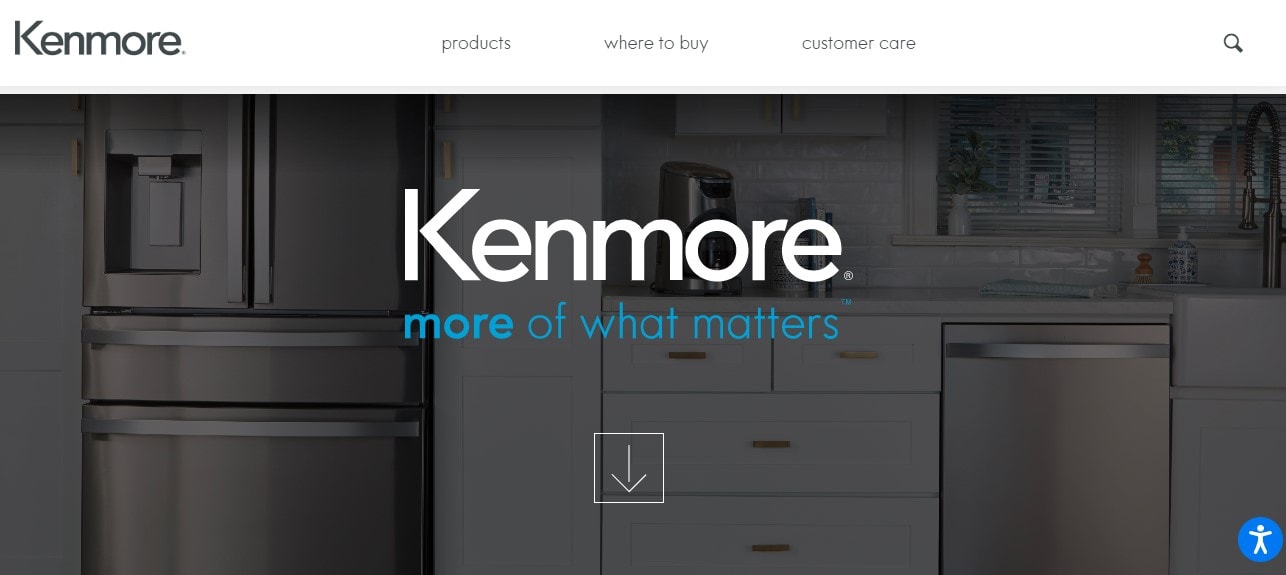 Kenmore is an all-American brand with more than a century of experience in the innovation of household appliances. This brand is a favorite of value-minded buyers, and although there are Kenmore Elite versions of many products, the RRPs remain more affordable than most of the competition.
Kenmore products are produced by leading US brands such as Daewoo Electronics, Panasonic, Electrolux, LG, Samsung, and Whirlpool. You can find these products easily at major retailers such as Target and Lowe's, with the main online retailer being Sears.
Readily available, long-standing, affordable, and all-American, Kenmore is a top-selling brand with a great reputation. So, why should it not be Kenmore?
What are Stackable Washer and Dryer Combos?
In 1954, GE invented the first washer and dryer combo to cater to the post-war modern American home. While we may have been living in a more technological world than previously (with more of a disposable income), we were still living in relatively small homes, such as mobile and apartments.
Washer and dryer combos didn't take up much space in the home and took away the timely laundromat journey, so their popularity soared. Today, stackable washer and dryer combos still very much have their place for the very same reason.
Due to the vertical build, this handy laundry unit takes up the floor space of one appliance; some are even slightly smaller than a traditional stand-alone appliance.
While there are washer and dryer combos available in a single appliance, I find there are benefits to the stackable counterpart, such as being able to have two loads running simultaneously. Additionally, stackable combos run in a shorter time than a single combo unit which is convenient for the busy home and cost-effective on those ever-rising energy prices!
Things to Consider When Purchasing Kenmore Stackable Washers and Dryer Combos Online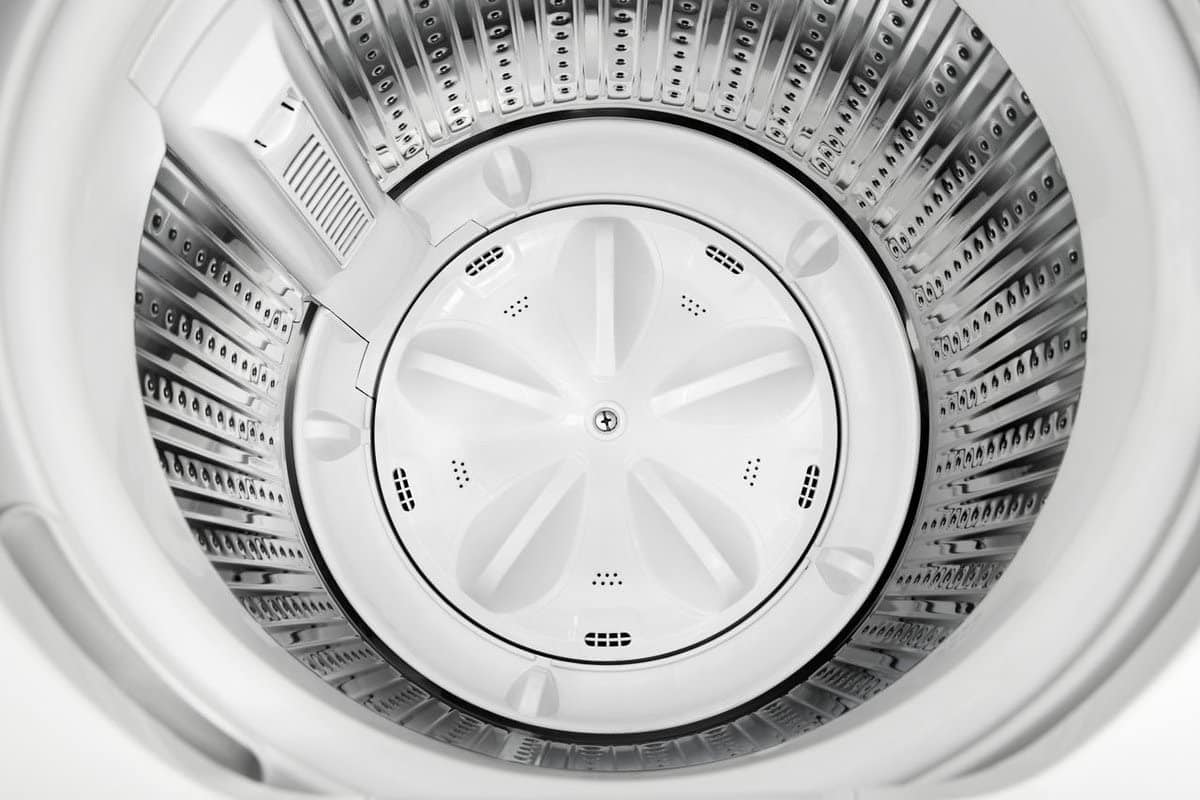 As mentioned above, one must use a critical eye when shopping for a new appliance, especially if that shopping is done online. Buying home appliances online certainly has its place, but there are some drawbacks; you can't physically see or touch the item.
Here are my top #5 tips for buying an appliance online
#1 Measure up!
Ensure you measure the space you have ready for the appliance accurately (in fact, do this two or three times just to be safe!). Take note of these measurements to refer to when looking at full product descriptions on websites. When it comes to stackable washer and dryer combos, it is best to leave a gap of a couple of inches at the back and sides.
#2 Prioritize Features
Jot down the features you see as a priority – and this will differ from consumer to consumer. For me, capacity and low noise are the main things I am looking for, but other consumers may prioritize color, Smart features, or a quick wash-and-dry setting.
Write these features down well before you look online, as you can be easily swayed by a seemingly 'essential' feature you weren't previously even aware of. This is fine if the shiny new feature is worthwhile and doesn't come with a hefty price increase!
#3 Read Buying Policies Properly
The chances are you won't buy the first washer and dryer combo you see without at least price-checking it first. While you may find a website sells the product much cheaper, this doesn't always mean you have bagged yourself a bargain. For example, some websites might not honor buying policies such as returns, refunds, or product warranties.
Always read the 'terms and conditions and 'FAQ' pages of a retailer's website to ensure you're aware of your rights as a consumer there.
#4 Can You Save Money?
I am a massive bargain hunter, and if there is a way for me to save money, you can bet I'll find it! When it comes to washer and dryer combos, I have learned that the best time of year to buy them is when new models roll out, which is typically between September and October. For refrigerators, it's May, and for ovens, you want to be looking in January.
When manufacturers are rolling out their latest appliances, retailers want to stock them yesterday and will carve huge discounts on previous models to have the room.
Washer and dryer combos are more expensive than stand-alone appliances; however, they're much cheaper to run over time which I believe makes them the more cost-effective option.
#5 Is it Right for Your Home?
Buying online means you can see instantly if you're looking at a compatible appliance for your home with a suitable water and energy hook-up. If you live in an older apartment with no dedicated laundry space, it is unlikely there will be an installed hook-up. So, you need to factor in the expense of calling in an electrician and plumber.
Moreover, today's standard home outlet is 120 volts, yet most modern appliances will require a 240-volt connection. Again, this is a further expense to factor in. Additionally, if your home is fully electric and doesn't use gas energy, you can rule out a washer and dryer combo that only runs on gas.
My Product Criteria
Here are the things I was looking for with each appliance.
Ease of Use
I am a busy mom of three who works full time. I need my appliances to be super easy to use (to the extent that I could text my older kids and ask them to operate it!); it has to be simple. While some stackable washer and dryer combos are more feature-heavy than others, the basic wash and dry setting must be so straightforward that a grumpy teenager can do it!
Noise
Another of my top priorities is the noise of an appliance; living in a small home with the appliances located close to the family room, I don't want a loud washer and dryer. I wanted to know what it would be like to have the Kenmore stackable washer and dryer combos featured here, actually in my home, and to report these findings to you!
Energy Usage
My guide features both gas and electric Kenmore stackable washer and dryer combos, so conveniently, both types of hook-ups are catered for with this brand.
Consumer Reviews
One of the best assets available when online shopping is being able to read the reviews of other consumers. You're always going to find good and bad with every product, but there is generally an overview if you dig a little deeper; and across platforms. I wanted to ensure other consumers would also recommend the appliances I recommended.
The Best Kenmore Stackable Washer and Dryer Combos
#1 Top Pick: Kenmore 61733
Out of the three Kenmore stackable washer and dryer combos I have chosen to review, I position Kenmore 61733 3.9 cu. ft. Laundry Center – Titanium as my number one top pick and the one I would most likely have in my home. The 3.9 cu. Ft. capacity is the largest of the three, the largest capacity stackable combo, and perfect for a large family like mine.
The brand states: 'No other laundry center washer has more capacity,' yet the capacity sits within the typical/standard range for a regular/standard washer and is not considered large. Still, it will hold 12 to 16 pounds of laundry. Large enough, surely! The dimensions of this stackable combo are pretty compact, and it will easily fit into smaller spaces (such as closets!).
Aesthetically, I found this to be the most pleasing of the three. There are 10 wash and 10 dry cycles for a truly customizable wash. However, I wasn't overly impressed with the quick wash and dry setting. These functions take an hour each, which is fast but not the fastest out there. Additionally, they're only really worth it for freshening up loads or very lightly soiled clothes.
The wash cycles include Activewear, Delicate, Bulky, and Colors, and the dry cycles include a lovely Air Fluff option.
Looking at the durability, I have to score the 61733 highly. The stainless steel tub is dent and chip-resistant, anti-corrosion, and robust enough to withstand regular high spin speeds. A drawback for me is that there is no delay-wash function, something I have come to rely on. Also, the bottom of the washer is a little too low for comfort. But, overall, I found this to be a great buy.
Pros
Large Capacity
Great Usability
Durable
Nice Aesthetics
Low Noise
Excellent Longevity
Gas and Electric Models Available
Cons
No Delay Wash Option
Low Loading Washer
#2 Kenmore 81452 24"

The Kenmore 81452 24″ 1.6 cu. ft. 240V Laundry Center is quite unusual as the washer is top loading. I love this, and it removes the discomfort of a low-loading machine (such as the 61733). Another thing I like about this model is that it is gentle on clothes and on your ears; it is silent to the point that you may feel like checking if it's actually working!
If you are limited in space and looking for a laundry center, the 81452 is one to consider. Its compact size makes it perfect for smaller gaps, yet the machine is powerful.
The features and cycle options are basic (perfect for those grumpy teens!), although the ones you would want to see there are there. I like the ease of using the dryer and love the auto dry features, which works through an integrated thermostat that senses when the cycle is complete; perfect for laundry longevity and saving energy, too!
There is great durability with the stainless steel wash basket, and most consumers praise the longevity and robustness of this machine. A feature I noted is the fabric softener dispenser which releases the liquid at the perfect time for optimum cleaning.
The soft-close lass lid eliminates any damage if you're inclined to slam, as it just won't let you! Finally, I like the tempered glass that allows you to see the laundry being washed and adds a little something to the aesthetics. This is also super easy to wipe clean and doesn't harbor fingermarks like some other finishes.
For me, I'm not in love with the aesthetics and think it looks like a basic, no-frills model. This is really the only drawback I found, and it could absolutely be me scraping the barrel here. Overall, this stackable washer and dryer combo is a great choice.
Overall Dimensions: W 23.88-in x D 26.63-in x H 74.25-in
Weight: 192 lb / 87.08 kg
Pros
Compact Size
Top Loading Washer
Gentle on Clothes
Auto Dry
Soft-Close Door
Very Quiet
Great Usability
Cons
No Gas Hook up Model
Basic Aesthetics
Best Alternatives to Kenmore Stackable Washer and Dryer Combos
If you're not taken with the Kenmore stackable washer and dryer combos in this guide, then these alternatives below may be more to your liking.
While my product criteria have not changed with the following stackable washer and dryer combos, the brand has.
So, let's see what the competition has to offer!
#1 LG Washtower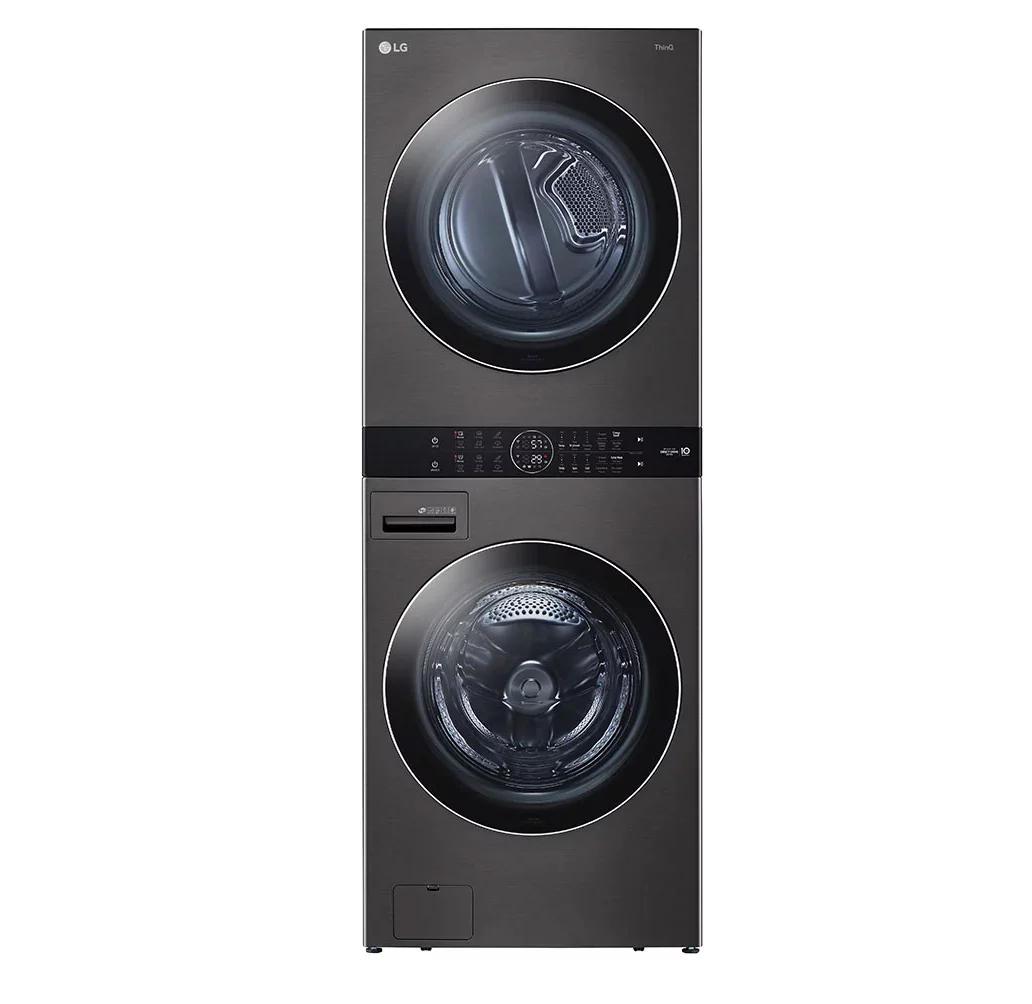 Yes, the LG Washtower is pricey, but it is consistently rated as a top choice, so I just had to look into this stackable washer and dryer combo a little more.
Both machines have generous capacities (the washer is 4.5 cubic feet and the dryer 7.4 cubic feet); this really got my attention! With a washer capacity far greater than the Kenmore 61733 3.9 cu. ft. Laundry Center – Titanium, this machine is more than adequate for any large and busy home.
In addition, I was really drawn to the mid-level control panel, which looks completely seamless when stacked, and it is super convenient to have all the controls in one easy-to-reach place.
This LG model is a best-seller, and it's easy to see why when you look even further at the provisions you have. I especially like the Allergiene™ wash cycle, which has the ability to remove up to 95% of common household allergies using steam.
If you're looking for a Smart stackable washer and dryer combo, need a laundry center with large capacities, are seeking a way to help the allergy sufferer in the home, or you want a laundry tower that looks pretty fantastic; you have to consider the LG Washtower.
Pros
ENERGY STAR™ Certified
Large Capacity
Easy to Reach Control Panels
Scratch Resistant Tempered Glass Door
Streamlined Look
10 Wash Settings, Including 30-minute TurboWash™
Super quiet operation
Sensor drying
Officially Certified by the Asthma and Allergy Foundation of America
Cons
#2 GE Unitized Spacemaker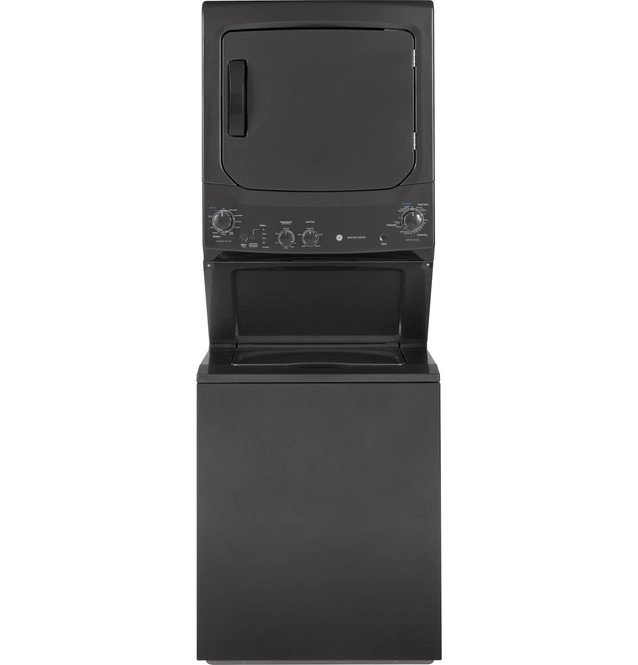 The GE Unitized Spacemaker is not in the league of the LG washtower, nor does it pretend to be. While this stackable washer and dryer combo may not feature cutting-edge technology, it is a highly rated, dependable, budget-friendly choice.
The capacities are more typical of a stackable unit; 3.8 Cu. washer and 5.9 Cu. dryer and there are 11 washer settings, including speed wash, whites, bulky items, and delicates. I found there to be everything I would need with this unit, and nothing too complicated or technical either (always a bonus for me!).
This laundry unit is not energy star-certified but has a cool energy-saving feature: the auto-load sensor that adds the ideal amount of water per load, reducing wastage. There are 4 dryer settings, including a quick fluff and de-wrinkle, which are my go-to's most days!
I'd almost call this stackable washer and dryer combo cute; it's so compact and looks dainty in comparison to some. Yet, it is a workhorse nonetheless. My biggest gripe is that it's pretty noisy when running.
Pros
Budget-friendly
Automatic water filling
Trusted Brand
Excellent Consumer Feedback
Easy to Use
Cons
Not Energy Star-Certified
Noisy When Running
#3 Electrolux Stackable Washer and Dryer Set

I am a huge fan of Electrolux appliances, and I'm not alone. Regularly rated as a number-one brand by Consumer Reports and Digital Trends, this renowned brand features some of the market's most reliable and top-performing washers and dryers. So, how does the Electrolux Stackable Washer and Dryer Set compare?
Well, consumers have given the set high marks for its many customizable features (including the wonderful sanitizer option to eliminate 95% of allergens and up to 99% of bacteria and fabulous StainTreat technology). Many praise the impressive slate of features provided with the dryer, such as the perfect steam wrinkle release and instant refresh cycle.
For apartment dwellers or those short on space, this could absolutely be the unit for you. Not only is it super compact in size (27-in x 76-in x 32-in), but it also features a reversible door which means you can open and close it effortlessly no matter how the available space is configured.
I found this Electrolux choice to be one of the easiest to use and an excellent choice for so many different consumers. My drawback? The spin cycle is excessively noisy!
Pros
Easy to Use
Well-Renowned Brand
Extra-large dryer capacity
Sanitizer Option
Reversible Door
Cons
FAQs
Question: Are There Any More Kenmore Stackable Washer and Dryer Combos Available?
Answer: At the time of writing, I could only find the models available that I featured in this guide. I did find some discontinued models, which you can obtain through online marketplaces, but I found no new versions of these. It isn't always safe to buy second hand appliances so for this reason, I chose not to review them.
Question: How Do You Service Washer and Dryer Combos?
Answer: I have never purchased any product advertised as an essential item for servicing appliances. While they may work well, so too does running the machine on a hot cycle while it's empty of clothes every few months. Additionally, wiping the inside of the washer and dryer doors and maintaining the filters should be more than sufficient.
Question: What is the Biggest Drawback to a Stackable Washer and Dryer Combo?
Answer: The main downside is that stackable washer and dryer combos have fewer loading capacities than traditional laundry appliances.
Which is Truly The Best Kenmore Stackable Washer And Dryer Combo?
Hopefully, now you know what to look out for when buying a stackable washer and dryer combo online and why Kenmore should be a strong contender. Kenmore has catered to everyone with its range of stackable washer and dryer combos. While the selection is somewhat limited, there is a model to suit every preference, budget, and home.
For me, the Kenmore 71733 3.9 cu. ft. Gas Laundry Center – Titanium would be the top choice, and this is because I like the larger capacity; the other models would simply be too small for my needs. This combo is available in two colors, each with a gas or electric hook-up capability.
I like the aesthetics, usability, and choice of settings with the 71733. However, I wouldn't say I liked the lack of a delayed wash start, and I found the washing machine to be a little low for comfort.
The smaller option is the Kenmore 81452 24″ 1.6 cu. ft. 240V Laundry Center. There are some truly excellent features for a compact appliance, none more so than the auto dry setting, which is ideal for those keeping an eye on energy bills! I like the top-loading washer and how gentle this is on clothes. Sadly, this is only suitable for those with an electric hook-up.