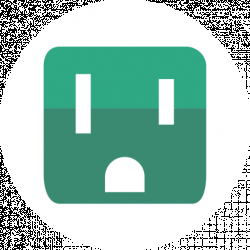 Latest posts by Appliance FAQs Team
(see all)
Asko offers a variety of built-in and fully integrated appliances. However, when it comes to dishwashers, Asko uses the Scandinavian style and function.
Asko dishwashers are made up of stainless-steel components. The components ensure durability and beautiful designs. They also reduce discoloration and any unwanted smells. They have numerous features which help to make washing quick, easy, and convenient. These features include extendable telescopic rails and flexible racks.
Do you get frustrated when you get water streaks on your glasses or damp dishes after washing? In that case, Asko dishwashers feature a Turbo Drying Express function. The drying process saves electricity by the use of a lower final rinse temperature. This provides lower running costs with a higher energy rating.
Other key features include:
Power Zone – concentrates intensity on the cutlery basket

Super Cleaning System – remove food particles after pre-rinsing, before the main washing is done

Jet spray – offers additional power to clean tall dishes

Sensi Clean Sensor – used to spot the level of uncleanliness in your dishes

Wide Spray – provides extra power to wash pans and pots
Asko produces dishwashers in two sizes, XXL and standard sizes. XXL models have a loading height of 58cm, measuring 86cm x 60cm x 56cm. On the other hand, the standard model has a loading height of 54cm, measuring approximately 82cm x 60cm x 56cm.
Asko Fully Integrated Dishwashers
Do you want to maximize your cooking space? If yes, you can try to make your kitchen look bigger by using one of Asko's fully integrated dishwashers. Asko's wide variety of built-in dishwashing appliances seamlessly fit into a range of modern kitchens.
The doors are made with the same materials used to make the cabinets. This gives you a sleek look in your kitchen.
Asko DFI643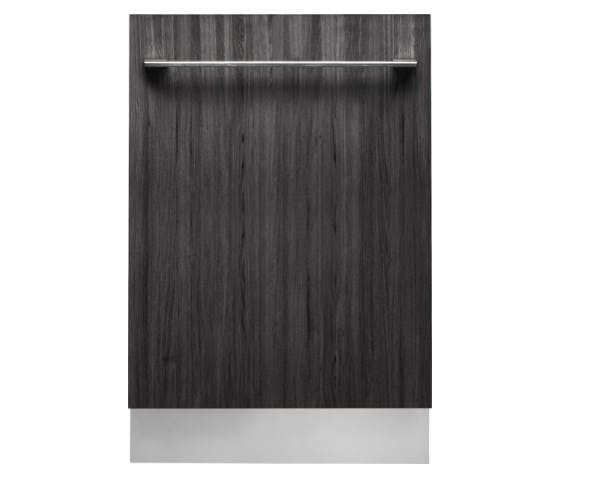 You should consider the Asko DF1643 when looking for an affordable way to build your dream kitchen. It's a low-priced, fully integrated dishwasher that has two baskets and various settings.
Key features include:
Different options and modes that include night mode and super rinse

Two baskets and 14 place settings

Has premium lower and upper racks

12 various dishwashing programs.
This standard model comes with a Turbo Drying feature. It ensures that your dishes always come out dry.
Pros
12 dishwashing programs

14 place settings

Turbo Drying

Premium racks
Cons
Asko D5536FI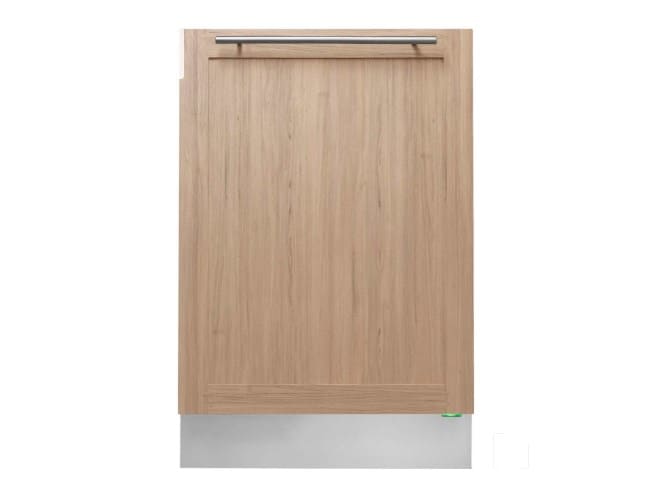 The Asko D5536FI does simple dishwashing. It's a fully integrated dishwasher with 8 settings. It has two baskets and 14 place settings. You can use other settings, including delicate, quick, normal, echo, and heavy wash.
Being a fully integrated dishwasher, you are guaranteed of getting thoroughly cleaned dishes. The place settings give you various options you can use to ensure a specific dish/cookware is placed in the right place setting. It also has two baskets and fourteen place settings. Unfortunately, it lacks the Wide Spray feature that is designed to wash pots and pans effectively.
Pros
8 dishwasher settings

14 place settings

two baskets

Integrated affordable dishwasher
Cons
Asko DFI654BXL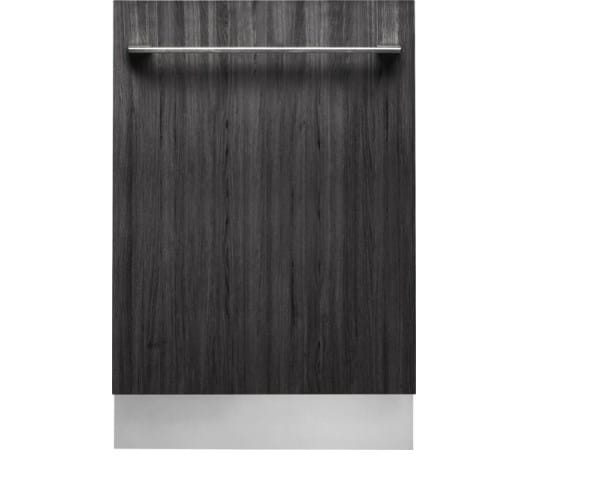 If you are looking for a dishwasher that saves time and simplifies your washing, DF1654BXL is the go-to choice. This Asko model provides various flexible options. The options help you to adjust your machine to suit your needs.
This model has a start delay function that ensures that your dishwasher does not start cleaning until after up to 24 hours. You don't need to worry when you forget to switch off the appliance. Additionally, DF1654BXL features Power Zone crystal glass settings for a better clean.
Pros
wide spray

13 programs

three basket levels

15 place settings
Cons
Basket levels are a bit squeezed
Asko DFI654BXXL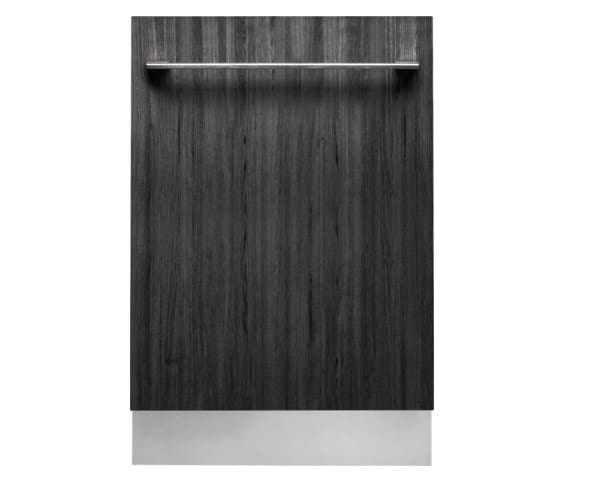 If you are looking for an appliance with a bit of extra power, the Asko DFI654BXXL is one of the popular models from the brand. XXL offers more storage capacity compared to other Asko integrated dishwashers.
This built-in appliance features a range of functions. They include Wet Spray, Jet Spray, Sensi Clean Sensor, and Power Zone. These functions ensure the machine cleans effectively.
Pros
13 dishwashing programs

15 place settings

three baskets

Four dishwashing options
Cons
Slightly squeezed basket settings
Asko DFI666GXXL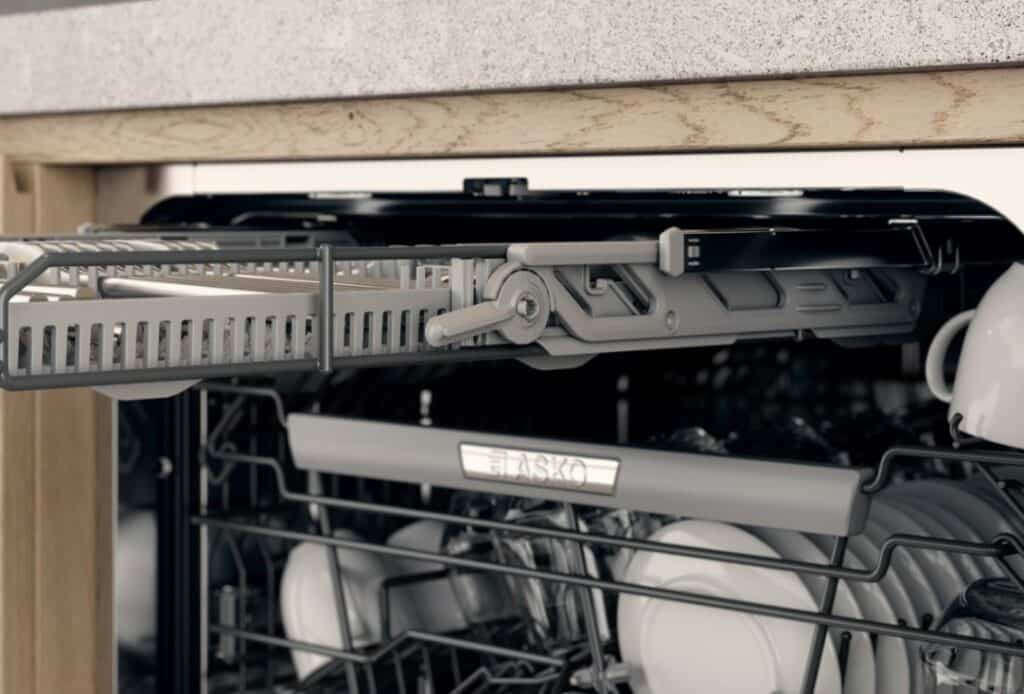 If you are an environment-conscious buyer looking for a powerful dishwasher, the Asko DFI666GXXL has a 5-star water rating. It's partly designed using various recyclable materials.
Settings like green mode and eco wash make every dish wash environmentally friendly. Being an XXL dishwasher, it contains several features that make it an ideal option for families.
This XXL machine is ideal for heavy loads. It includes several convenient features that make this an ideal option for families. Its energy efficiency increases the price of this dishwasher.
Pros
Thirteen programs

Turbo Drying Express

four baskets

16 place settings
Cons
Asko Built-in Dishwashers
There are numerous built-in and built-under worktop dishwashers. They include Asko DB1654IBXXLS dishwasher and Asko D5424 SS Built-In Dishwasher.
These built-in machines are not hidden from your view compared to fully integrated dishwashers. However, they are all made of an attractive, high-quality material to ensure a sleek and aesthetic finish.
Asko DBI654IBS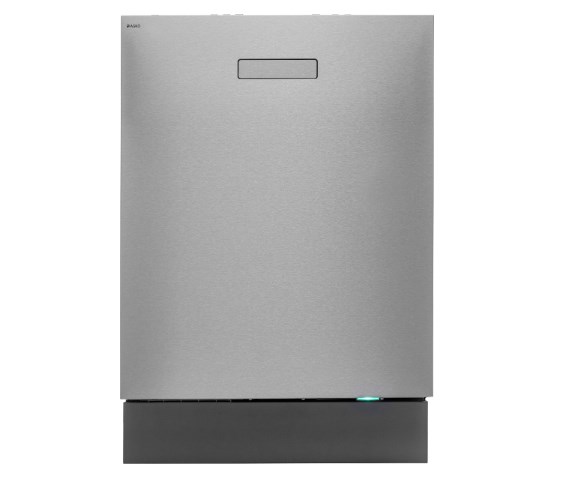 DBI654IBS dishwasher is best for a medium-sized kitchen cupboard space. It has a five-star water rating with a range of temperature and heater settings. They help to save water and maintain a clean and hygienic interior.
DBI654IBS is an XL built-under worktop appliance that has 15 place settings.
It has enough space for foldable shelves and a Flexi Tray. This model features a Jet Spray that provides extra power for cleaning tall items. The Wide Spray function provides you with additional power to wash pans and pots.
Pros
Adjustable basket

13 programs

Fifteen place settings

3 basket levels
Cons
It may not fit the average kitchen
Asko DBI654IBXXLS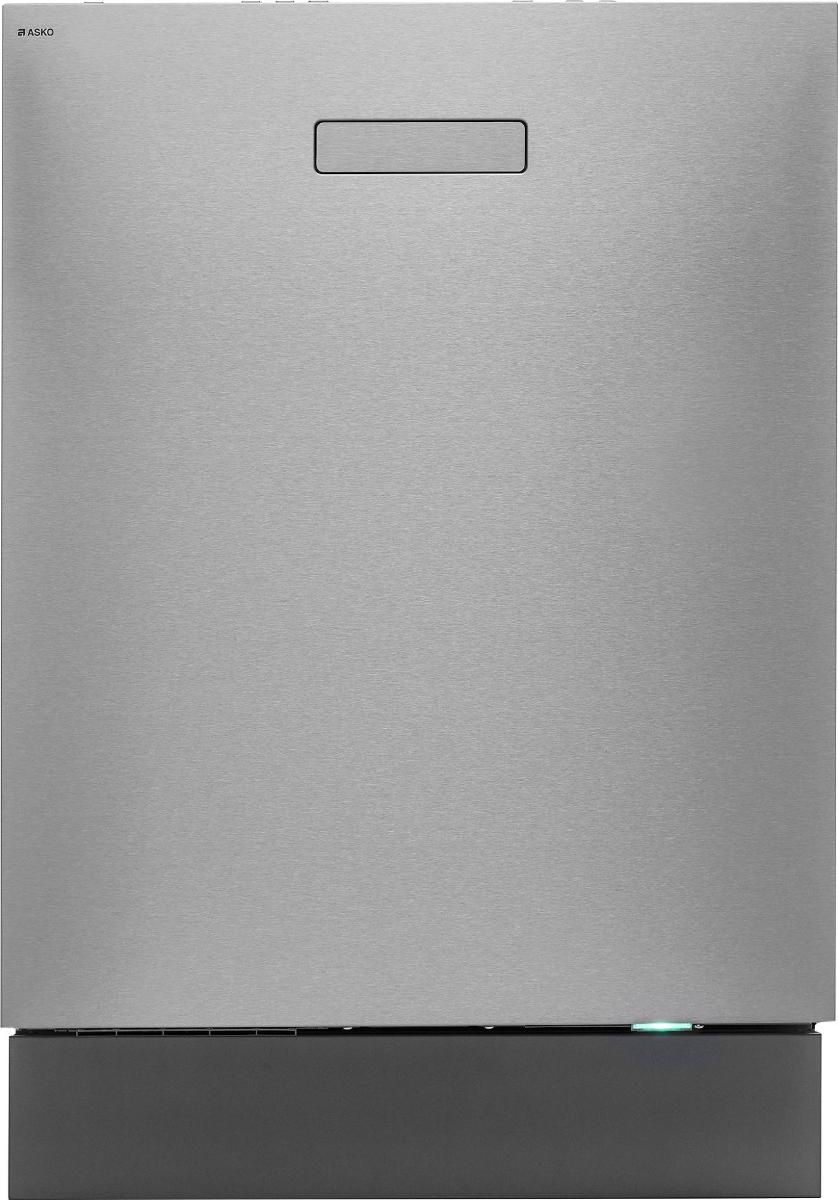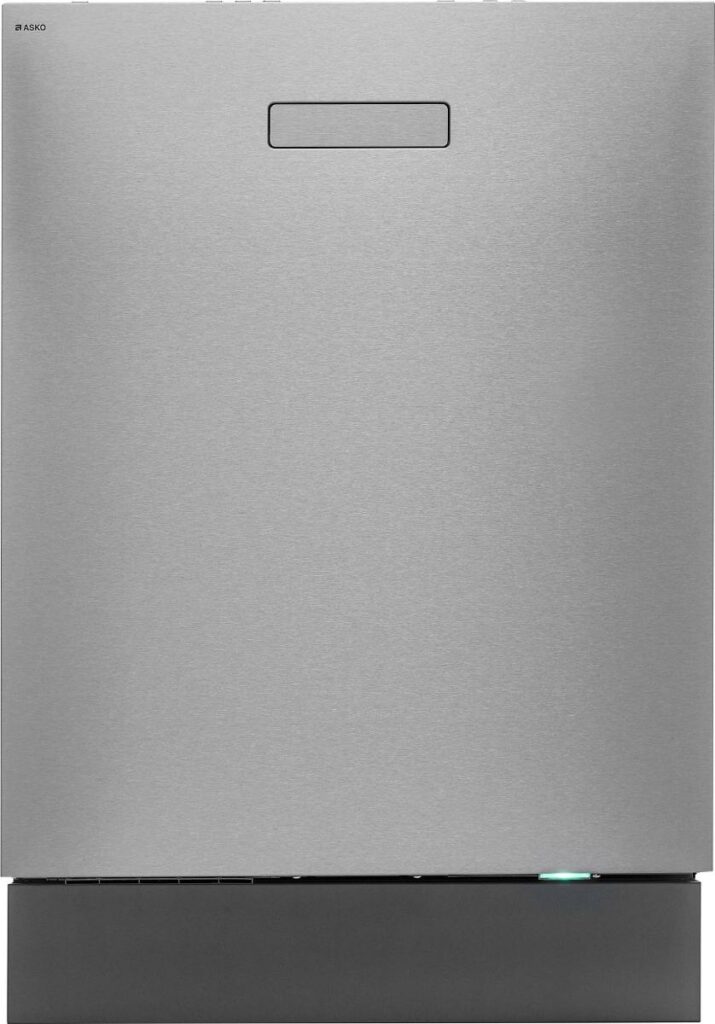 If you are looking for an easy-to-use dishwasher, the Asko DBI654IBXXLS model suits your needs. It has several customizable features that target your specific requirements.
This model is an XXL built-under worktop dishwasher. It features a start delay function making it easy for you to start the washing process anytime you wish. The feature makes it ideal for busy parents or families that eat/wash dishes at different times.
Pros
Upper racks with foldable glass support

Thirteen programs

Fifteen place settings

Turbo Drying
Cons
Asko DBI865IGXXLS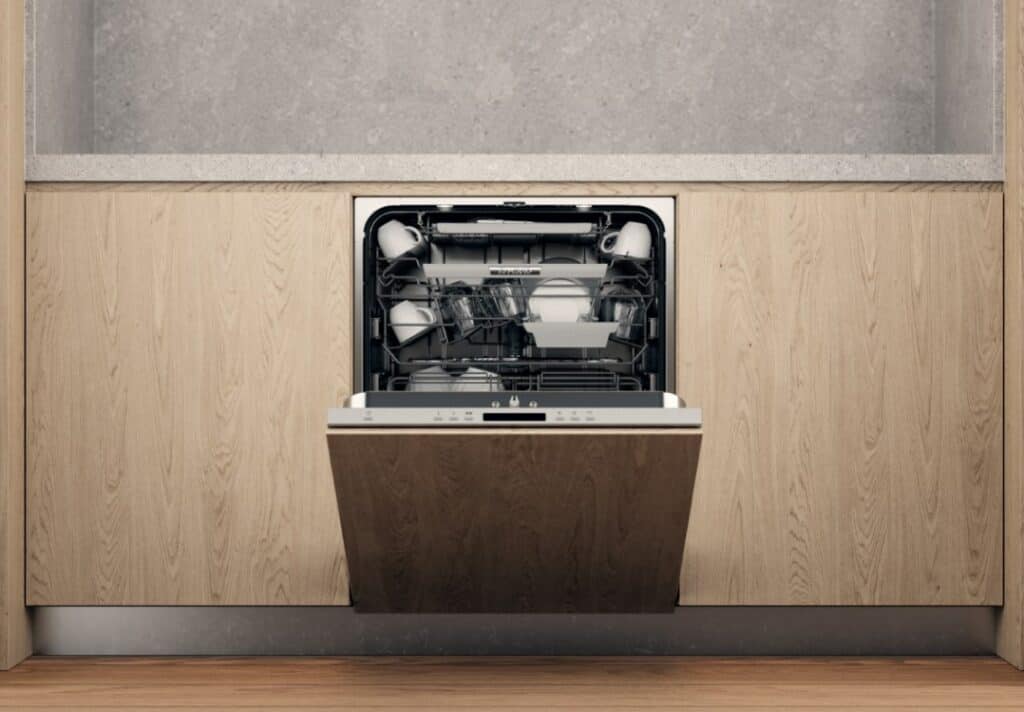 The Asko DBI865IGXXLS dishwasher is an ideal kitchen solution for those searching for a quick and easy answer to washing dishes. This model features an LED display having options like extra dry, night mode, and super rinse.
The self-cleaning mode in this appliance ensures that it always stays clean. Besides the Super Cleaning System feature pre-rinsing the dishes for you, it also helps save your time. This model has numerous programs that allow you to customize your washing experience. They include crystal glass and plastic wash.
Pros
5-star water rating

15-place setting

13 Programs

LED display
Cons
Some irrelevant features for average users
Asko D5456SS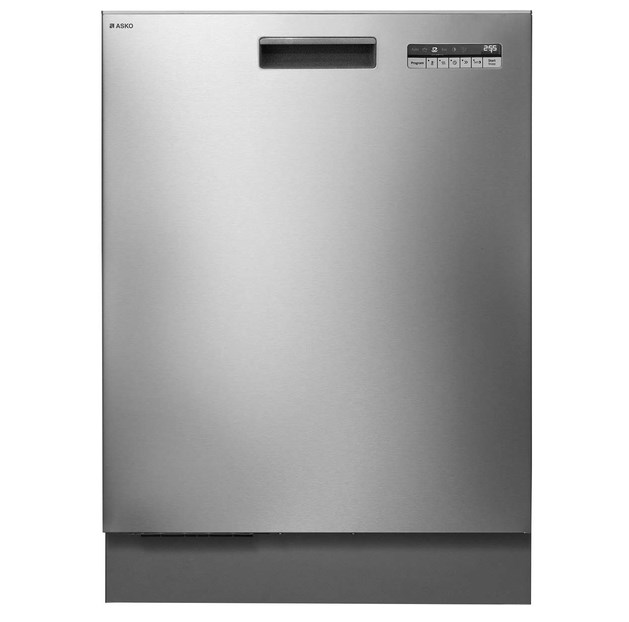 Do you want a dishwasher with both functionality and style? Asko D5466SS offers you a user-friendly option. It's an XL built-in dishwasher. Turbo Drying provides an effective drying method.
This model also features a premium FlexiRack with extendable telescopic rails. They enable you to load and unpack.
Pros
Start delay and time saver

6 dishwashing programs

14 place settings

3 baskets
Cons
Limited features at this price point
Asko D5436SSXXL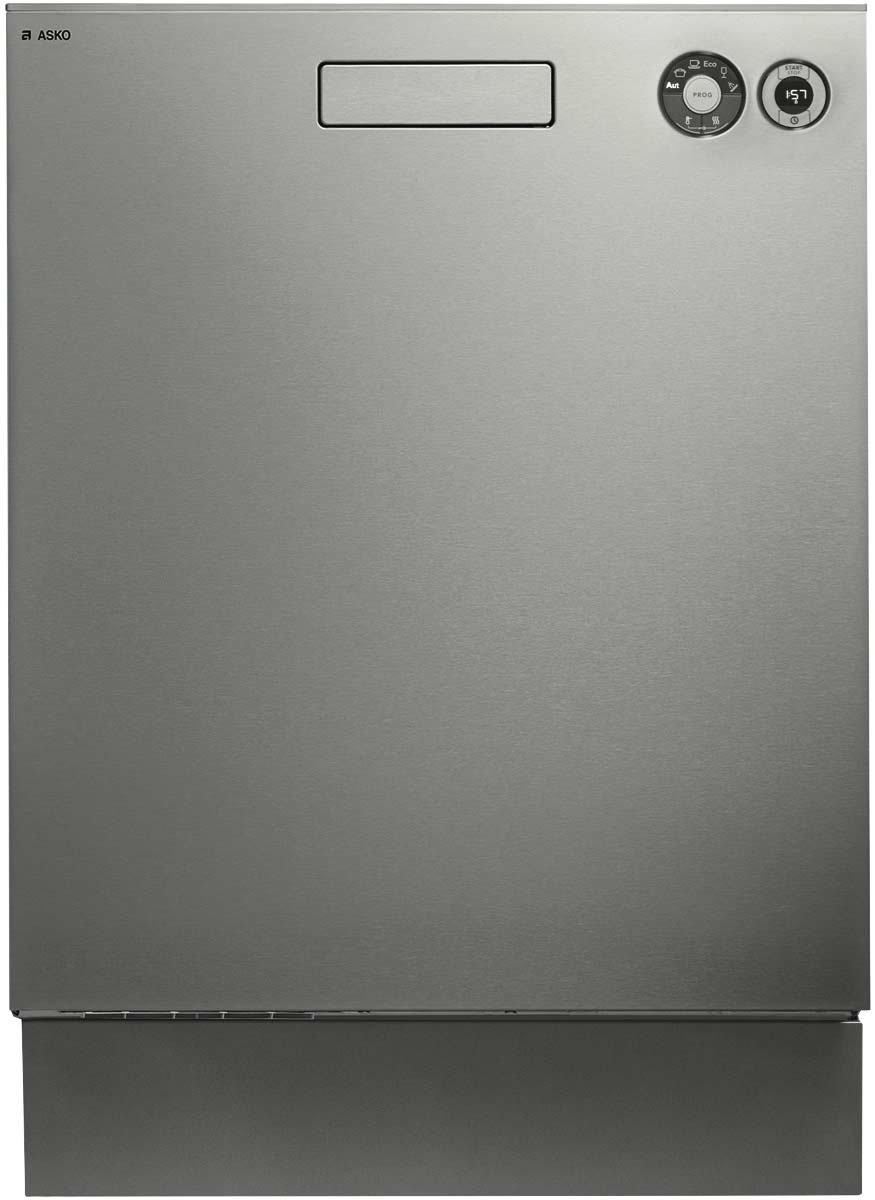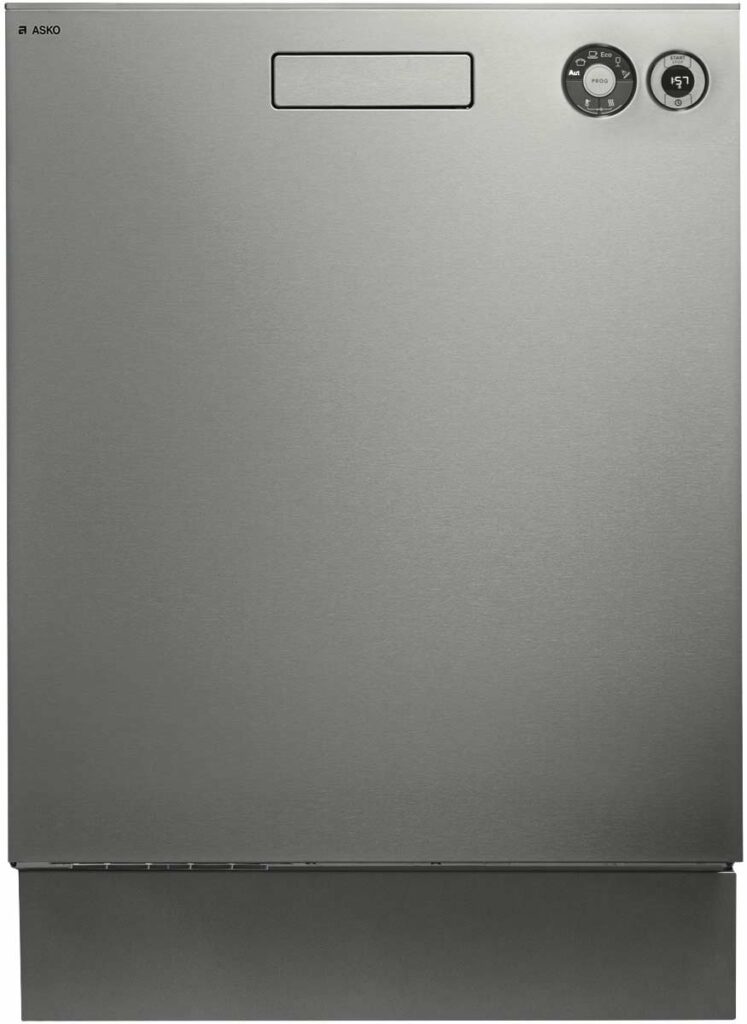 The Asko D5436SSXXL is the perfect option for you if you want an appliance with excellent performance. This model is an XXL built-in appliance. It features Turbo Drying that ensures your dishes are clean and dry.
It features a premium FlexiRack with a flower basket, a cutlery basket, and an upper basket with a knife caddy.
Pros
14 place settings

Turbo Drying

FlexiRack

Knife caddy
Cons
Asko D5436SS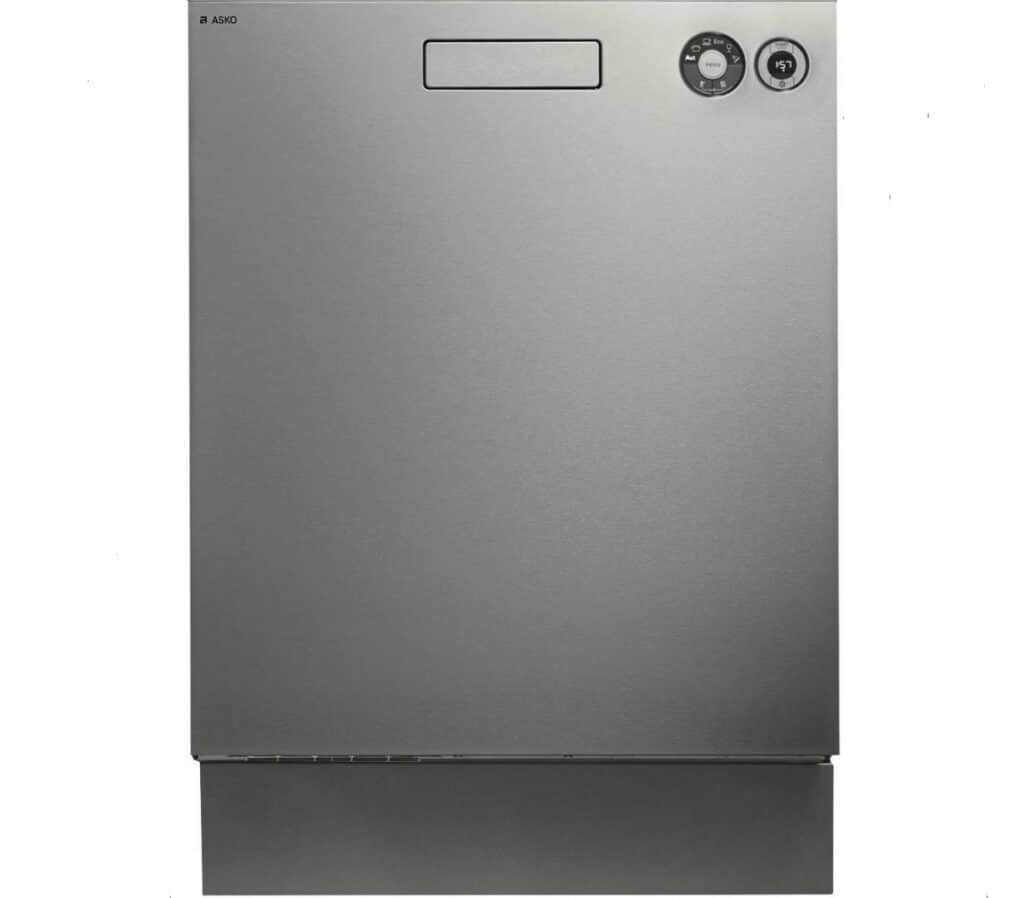 The Asko D5436SS has a knife caddy for safe storage. This makes it the best fit for those worried about fragile crockery or even sharp objects in the dishwasher. This model has several features built-in to achieve an effective wash. They include Sensi Clean, Wide Spray, and Power Zone. You can access the standard model in white. The XXL version is available in stainless steel.
Pros
2 baskets

14 place settings

touch screen

6 programs
Cons
One finish for each option
Asko Dishwasher Alternatives
If you haven't found a product that interests you from the list above, there are alternatives to choose from. We have compiled a list of the best portable, smart, and narrow alternatives. Check them out and their features to get more information on dishwashers and their features.
Best Asko Portable Alternative – GE GPT145SSLSS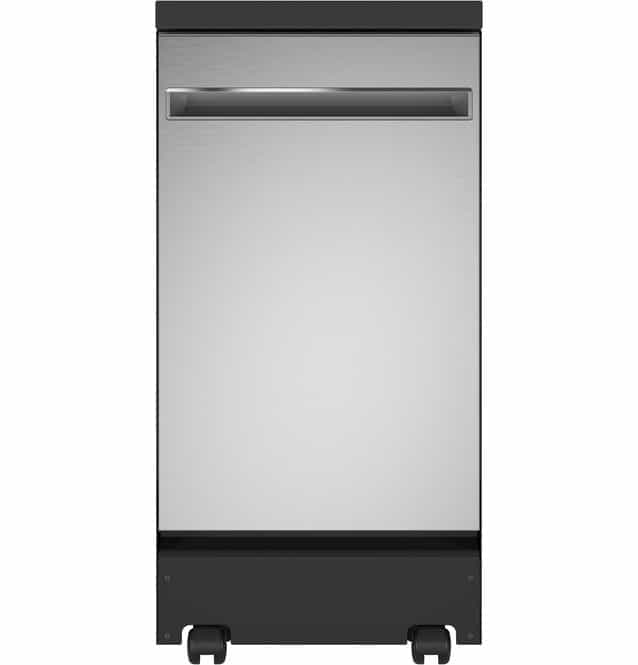 This is an 18-inch-wide GE dishwasher. Despite having a noise level of up to 52 decibels, this dishwasher looks nice. It has a stainless-steel interior and cleans perfectly. The model has a 3-foot-long hose and a 5-foot-long power cord. It has wheels that make it easy to roll around your kitchen and hook up to your sink. The good thing is that the wheels can also be replaced or permanently removed.
However, this dishwasher also has some drawbacks. It uses a lot of water – twice the amount that average appliances use. It also has limited cycle options like normal, heavy, and auto-sense.
This dishwasher is not compatible with faucet spouts with built-in sprayers. It's only compatible with threaded sink faucets spouts. If you have a large family, we recommend the GE GPT225SSLSS dishwasher. It has 12 place settings, unlike this model, which has eight place settings.
Pros
Stainless steel interior and exterior

8 place settings

Wheels to move the product

5-foot long power cord
Cons
Best Smart Dishwasher Alternative – LG Studio LDP6797ST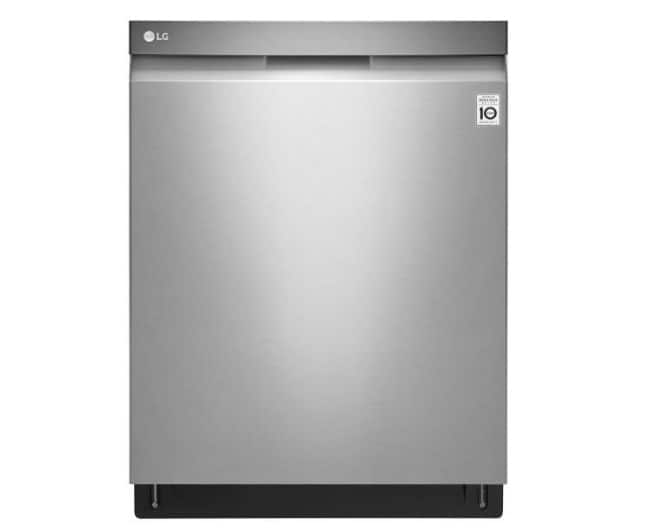 LG STUDIO LDP6797ST has a sleek stainless-steel build. The Wi-Fi built-in feature and a component app inform you when your dishes are clean. You can also ask Google Assistant about the status of your dish cycle.
The dishwasher is not only a beast at cleaning, but it's also smart. It features four spray arms with plenty of high-pressure jets that power-clean your dishes from every angle. The steam-cleaning function minimizes annoying water spots.
A soil sensor and a stainless-steel tub come with this model. They adjust the cycle time to make it more energy-efficient. It has a small crack at the top for utensils and a middle rack for glasses and bowls. Lastly, it has a lower rack for large items such as dinner plates and mixing bowls.
LG STUDIO LDP6797ST features an interior light (usually found in pricier models). The dishwasher users allow downloading several custom wash cycles.
Pros
steam cleaning

Soil sensor

In-built WiFi

Stainless steel
Cons
Can't handle many dishes as some cheaper models
Best Narrow Asko Alternative – Bosch SPE53U55UC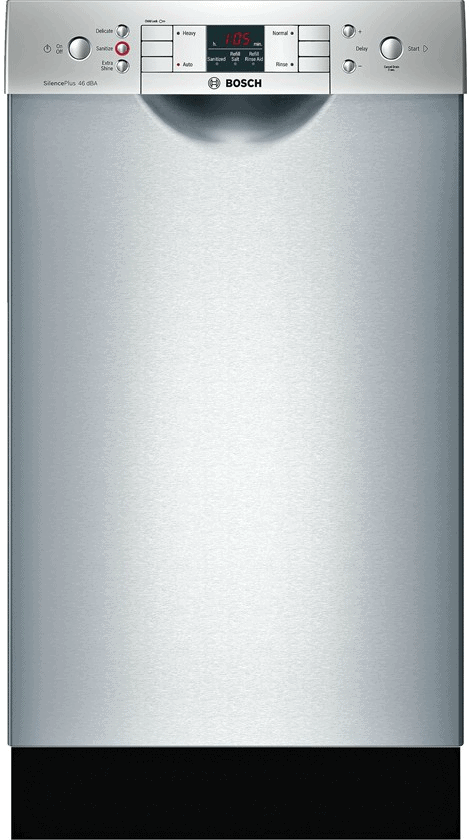 We recommend the Bosch 300 Series SPE53U55UC if you only have an 18-inch space for it to fit in your kitchen. This compact model is quiet and reasonably priced. It's effective in removing grime from your dishes. This is because it has a tray for water-softening salts.
Bosch SPE53U55UC uses the same drying method and is quieter than the 18-inch Whirlpool WDF518SAHM. The difference between this model and the 24-inch version is that it lacks the third rack.
However, some users still love this amazing 300 series model of Bosch. It's more water and energy-efficient than 24-inch dishwashers. It also comes with an incredible warranty. There is enough room for 9 place settings while operating at 46 decibels.
Pros
Less energy and water consumption

Fits small kitchen spaces

reasonably priced

Great warranty
Cons
How to Select a Perfect Dishwasher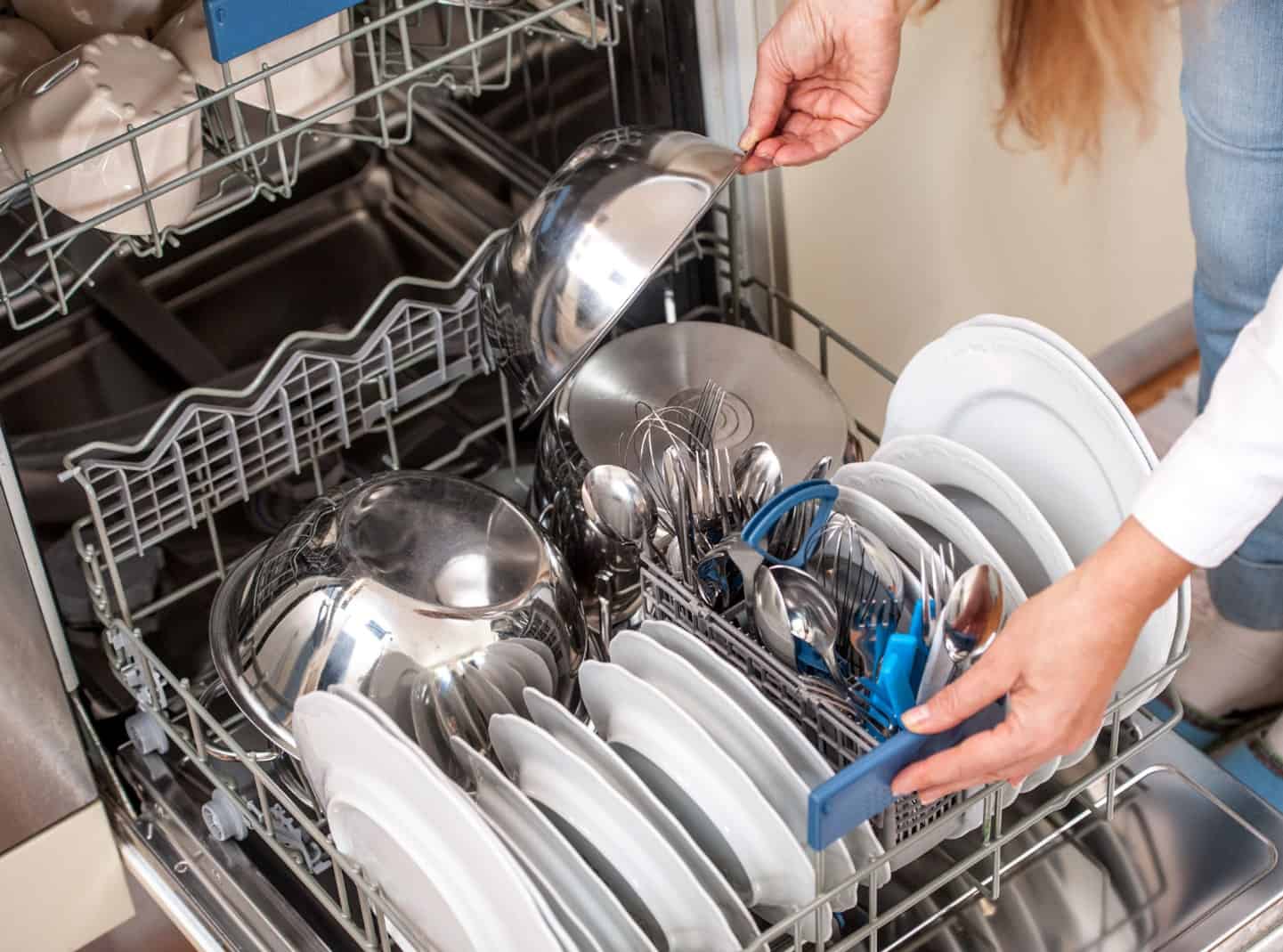 There are many features you find in modern dishwashers. In the past, like serval decades ago, dishwashers only had two settings (wash and dry). Currently, these appliances offer features that were unfathomable back in the day.
Modern dishwashers are as unique and diverse as the buyers who buy them. They have custom features ranging from self-ordering detergent to adjustable racks. Have you taken the time to do research and come up with the best dishwasher for your home? If not, the makes and models out there will confuse you.
Factors to Consider When Selecting a Dishwasher
For you to get the best dishwasher, there are several factors that you have to consider. Read on to find out how you can get the best dishwasher to suit your needs.
Price
What you may not know is that a dishwasher's cost doesn't mean the products have better or poorer performance. With the increasing amount of features on today's models, you can easily get a dishwasher that best suits your requirements at a low cost. Most of those expensive units have a lot of options that you may not need.
Just like automobiles, there are strategic times to buy a new dishwasher. Such include the months of September and October. These are the times when manufacturers usually release new models. New models typically come with a buying price offer.
January is also another good month. When the previous years' models don't get sold out during the December holiday, they are sold at a discount in January. It ensures retailers and manufacturers can race to meet their quotas.
Features and Options
For first-timers buying a new dishwasher, it may be confusing to see how many different dishwashers there are in the market. It's easy to find yourself with an appliance with multiple features that you will never use. Unfortunately, you will also miss several features that you need.
Most dishwashers have a life span of between 9 and 12 years. With this in mind, it's not good to regret not taking a few minutes to think about what you require and what you don't.
Long-Term Needs and Space
You need to determine the amount of space available in your kitchen for your dishwasher to fit well. Standard dishwashers have a 24-inch width. Compact dishwashers, on the other hand, have an 18-inch width.
You can get portable dishwashers that have wheels. Alternatively, there are countertop models which can hook up to your sink. However, your perfect choice is determined by your living situation.
If you are not married or have a roommate, it's likely you don't use the appliance daily. However, suppose you live in a starter home or an apartment and plan to vacate one day? Carrying it when you move or leaving it behind is a factor to consider also.
Importance of Choosing the Right Dishwasher Features
One of the reasons you need to get the right features and options for your family dishwasher is the ownership time and longevity of the dishwasher. Dishwashers stay longer than computers, vehicles, or mobile phones.
Therefore, you are better off getting one that will need minimal maintenance and lasts long. Keep in mind you need to consider several factors before you make a buying decision.
They include:
Safety

Adjustable Racks / Tub Size

Automatic sensors

Cycle settings
Cycle Settings
This is the most overlooked factor when it comes to determining whether you are buying the best dishwasher or not. Initially, dishwashers were simple hot/wash and cold/wash appliances. Today they have evolved into multi-option cleaners.
Some models provide a fine China mode or a handwash. This is where delicate dinnerware, wine glasses, and crystal are safely washed by reducing the water pressure. If you regularly throw dinner parties, this feature is essential for you.
Other models offer a dual setting. This is where delicate dishes are washed simultaneously with sturdier cookware like pans and pots. The express mode settings enable you to wash a smaller, lightly soiled load quickly.
Automatic Sensors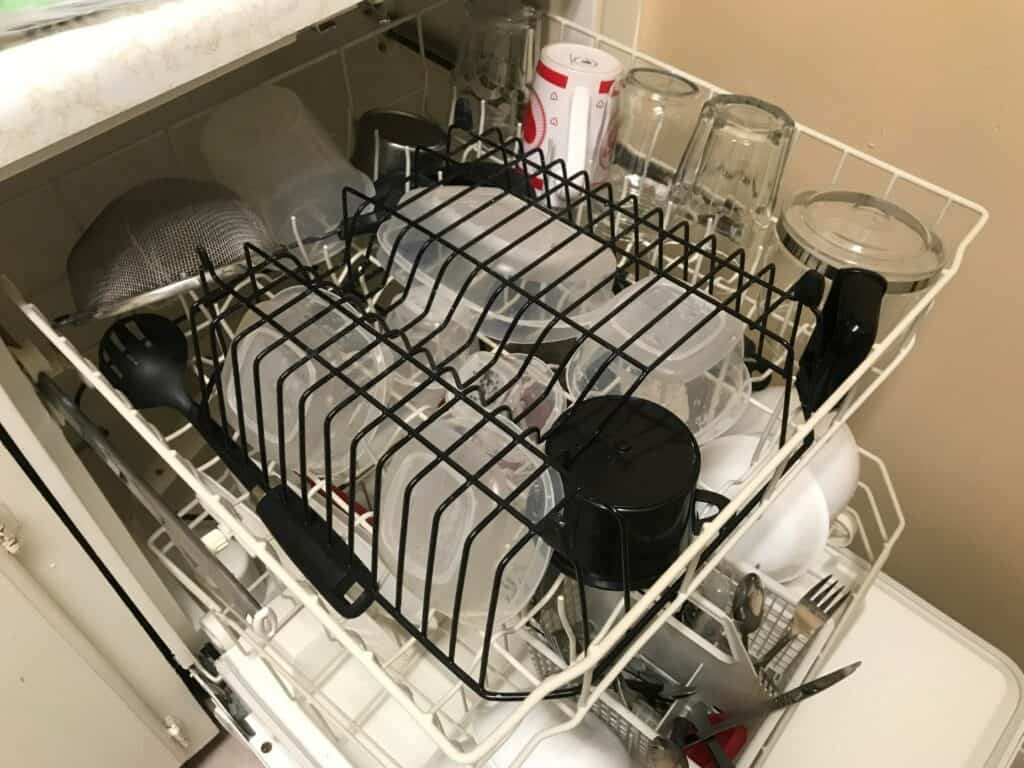 Currently, dishwashers feature multiple automatic settings. This feature enables the dishwasher to automatically adjust the temperature, water pressure, and cycle time to increase performance and efficiency.
There are specific models which have a soil sensor. The sensor tests how dirty your water is after every cycle. For example, you can set your dishwasher to run for around five cycles. Let's say the sensor indicates that the water is clean after the third cycle. It means the sensor will skip ahead to the drying cycle.
This process saves on your water and electricity consumption for three more cycles.
Adjustable Racks / Tub Size
Loading capacity is an issue for people who cook often. As a result, tall tub models are gradually becoming common. They offer larger loading space for bigger pans, pots, serving dishes, and pitchers. Other models offer a small third rack on top for cutlery and silverware.
There are also models with adjustable racks. These are incredibly convenient because you don't need to continually bend over and stand back up to load and offload.
You can check the load capacity by determining the number of place settings that your appliance can handle. For example, a place setting considers two teaspoons, a coffee cup, a saucer, a dinner fork, one knife, a small salad fork, a bowl, a drinking glass, and one large dinner plate. To know the number of place settings in your dishwasher, pay a visit to your manual or check the manufacturer's website.
Safety
Safety is essential because it pertains to the health and well-being of your family. If any machine is not used correctly together with all of its safety warnings, it can be dangerous.
Child safety locks are a crucial feature for those who have small children. For example, if the dishwasher is forcefully opened while running, the steam and hot water could severely burn a child.
Another safety option that you can also consider is Anti-flood detection. It has two features which include a float switch and an aqua-stop. Aqua-stop prevents flooding in case of hose leaks or spills. The float switch detects how water fills up in the dishwasher and stops it from filling when it's full.
FAQs
Question: How Long Can Asko Dishwashers Last?
Answer: The typical lifespan of a dishwasher on the market is roughly about 6 to 7 years. However, Asko lasts above this threshold for about 7 to 10 years. When you compare the 2, any Bosch 300 series is built to last decade, while Miele will serve you for 2 decades under normal conditions.
Question: Where are Asko Dishwashers Manufactured?
Answer: Some time back Asko dishwashers used to be made in Sweden. Currently, its production has shifted to Slovenia. This is after a Slovenian-owned company. The production facility is among the most advanced appliance factories in the world. It's home to numerous brands and OEM applications.
Question: Is Asko better than Bosch?
Answer: The answer is no. Bosch is a large appliance company compared to Asko. The company only focuses on high-end dishwashers. Bosch, however, has various categories of dishwashers for every budget frame. We can only compare Asko dishwashers with Bosch 300 and 500 series.
Question: Why doesn't My Asko Dishwasher Door Close?
Answer: The main reason your door may not close properly is you have large utensils or cookware in your appliance. Make sure that every dish you place inside the dishwasher meets their placement settings. Another reason maybe you haven't installed the product correctly. Check the use and care guide to ensure you have installed your appliance correctly. Contact Asko for further assistance if you feel everything is in order and the problem persists.
Conclusion
There are many Asko models in the market. We have reviewed the best above by consulting with the manufacturer. We have also determined this list by double-checking with users and buyers of the same product. This is how we came up with our list of the best Asko dishwashers.
If you are looking for an Asko dishwasher that cleans your knives, go for the Asko D5436SS. It has a knife caddy designed to clean knives thoroughly. People who live in an area with water issues should consider the DBI865IGXXLS as it has a 5-star water rating. If you don't need many features and are looking for an Asko dishwasher, the DFI643 is the best bet.
Some people may find Asko is not their product of choice. If you are such a person, check out our buyers/features of a dishwasher guide above. It ensures you get information that will help you get the best dishwasher for your needs. Also, don't forget to check out the alternatives and their features to help you make the right buying decision.