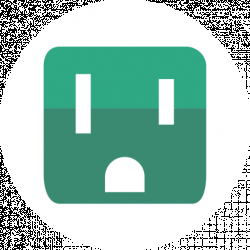 Latest posts by Appliance FAQs Team
(see all)
The best Kenmore stoves are designed and built to ease cooking for you. Using them, you may cook whatever you want. The brand has been in the stove-making business for decades. With this in mind, they have gained the necessary experience and popularity to be one of the leading brands in the world.
If you are looking for a stove, then Kenmore can be a great choice. Choosing from the many available options might a deterrent. To help with this, we have reviewed some of the best Kenmore stoves for you. Take a look!
Our Top Kenmore Stove Picks
There are six main categories when it comes to Kenmore stoves. Check out the best of each category below.
Best Kenmore Gas Stove – Kenmore 74133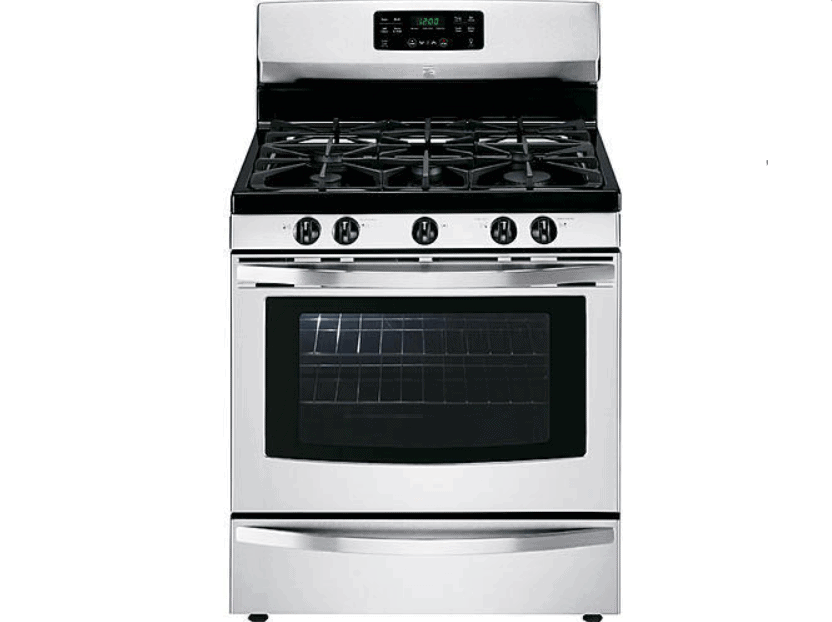 This Kenmore stove model has a capacity of 5 cubic feet. Kenmore 74133 is a stand-alone gas stove with self-cleaning capabilities. It's made of stainless steel. It ensures you can handle complicated recipes easily.
If your family is large or you enjoy preparing versatile recipes, this is your 'take home' Kenmore gas stove! It's very good when it comes to fast cooking. The reason is it can produce up to over 18,000 BTUs. It does even cooking ensuring you never worry about hotspots.
All the controls in this Kenmore stove are at your fingertips making them user-friendly. The burners respond instantly when you finish setting them up. The appliance features a 'Warm and Hold' function. Use it to keep your food at a temperature of your choice for specific durations.
Everything in this stove revolves around time and a delayed cooking system. The grates come with a porcelain coating. This means they are easy to clean and wipe down. The fact the device is expanded from end-to-end ensures you have enough space to move your pots around.
The porcelain grates are dishwasher safe. You can clean them easily if you have a dishwasher. The Turbo Boil is a feature that gives this stove a lot of credit when it comes to fast cooking. It gets to searing and bubbling quickly.
Pros
Stainless steel built
Easy to clean porcelain-enameled grates
Keeps food warm for long hours
Top-quality conventional cooking stove
Turbo Boil feature for fast cooking
Cons
Lacks automatic features and sensors
Not budget-friendly
Best Kenmore Electric Stove – Kenmore 95113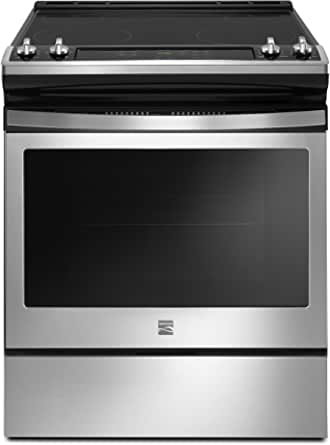 The 95113 Kenmore cooking stove series comes with a freestanding design. It's the best electric unit by the brand. It's made of stainless steel and features Turbo Boil. The stove has a capacity of 4.8 cubic feet. It has a rugged inbuilt look. This will redefine your cooking space for a long time. When cooking with this stove you can use its dual elements to boil and simmer according to your needs.
Conveniently bake, broil and roast a number of dishes simultaneously. The reason is that the oven in the appliance has a large capacity. It's easy to clean the racks. Additionally, you can adjust them according to your dish sizes.
The design of the cooking space is seamless meaning that the stove fits pretty well on most kitchen counters. This 95113-gas stove also comes with a versatile dual element and adjustments. They can be altered between 6 to 9 inches. As such choose your burner size based on your requirements and the pot you intend to use.
There's a bottom drawer that enables you to store cookware you plan to use later. It comes in handy when you don't have plenty of space in your kitchen. This model also features a self-clean function which makes your cleaning quite simple. It deals with stains and other messes efficiently and saves you time.
Stainless steel is the construction material of choice. That's why it's one of the popular models from Kenmore.
Pros
Turbo Boil feature
A Dual Element adjustment based on your cooking pot size
A bottom storage drawer
4.8 cubic feet
Cooking space with a seamless design
Self-cleaning function
Cons
Energy consuming
Lacks warming drawers
Best Kenmore Induction Stove – Kenmore Elite 42623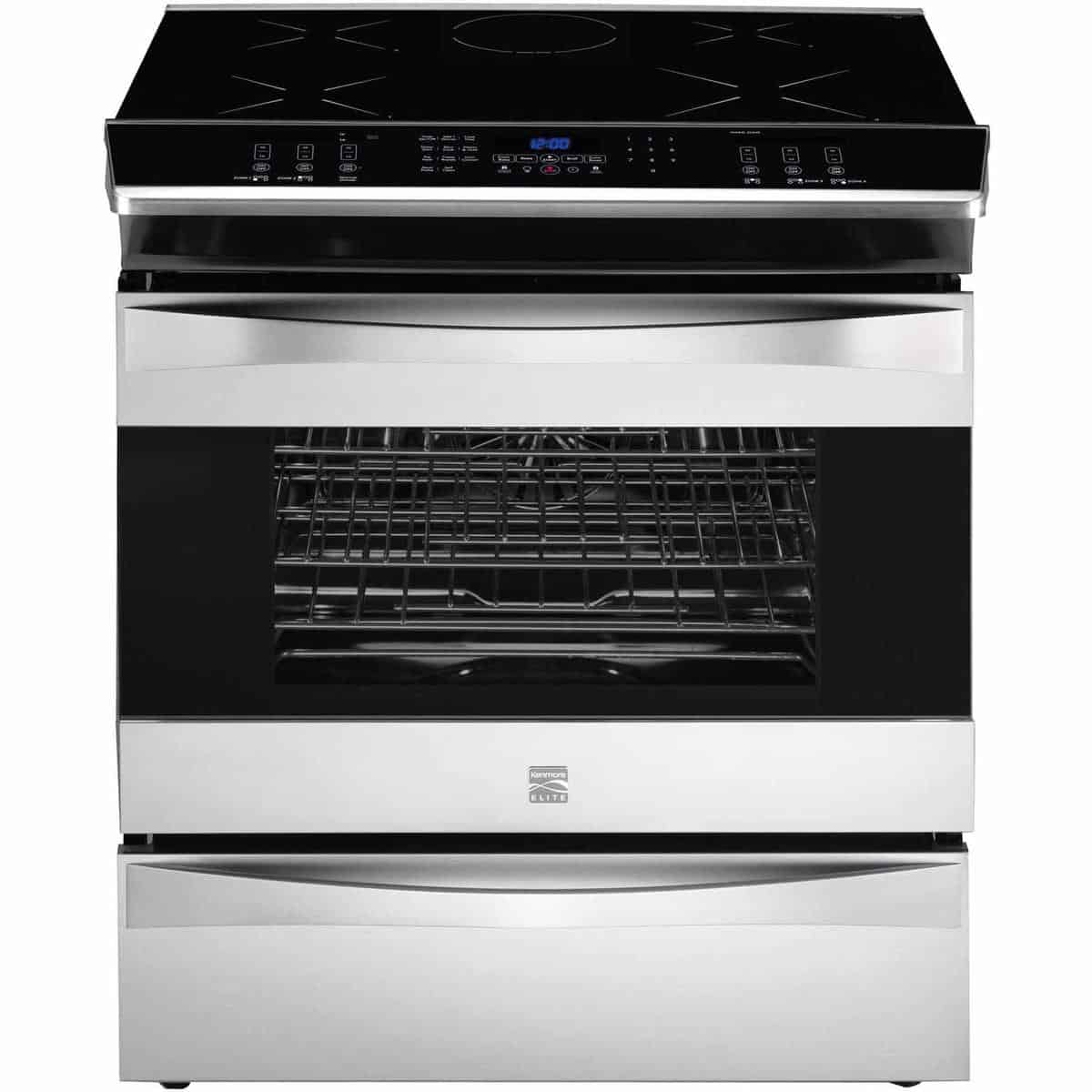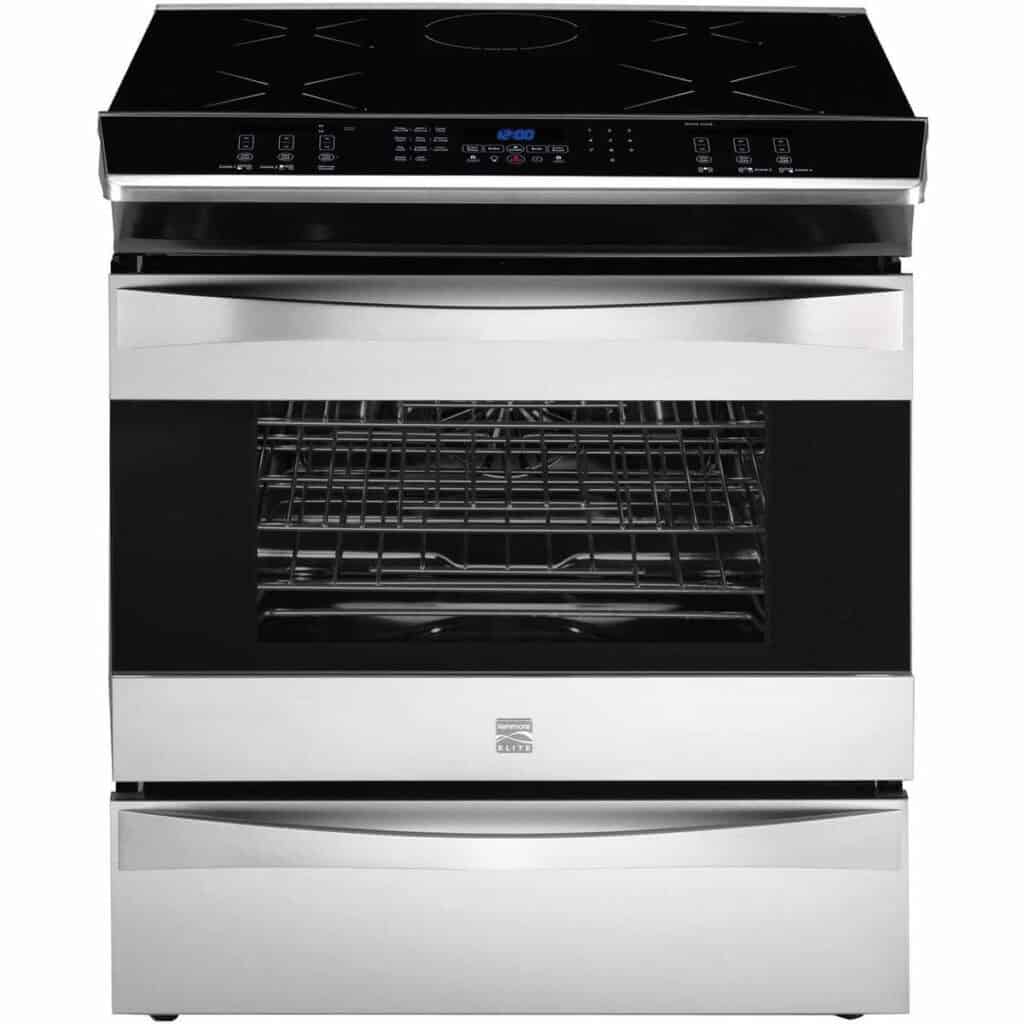 The 42623 Kenmore Elite induction stove is among the top Kenmore cooking stoves. It produces a magnetic field which then heats your pots and pans directly by the use of induction technology.
Induction technology means you can conveniently prepare your delicacies fast and evenly without finding a hot spot. The features save you time when you are preparing your recipes. A Power Boost feature is part of the feature package. It temporarily boosts the output of the induction to deliver a spike in the temperature.
The induction can melt cheese, crisp up sandwiches, and quickly warm your meals within a short time. The level of technology used on your stove determines additional features. They include but are not limited to, a fan and a hidden heating element. They spread heat evenly and help in cooking and baking.
This Kenmore stove features an electronic surface element control unit. Its purpose is to ensure digital precision. Furthermore, it adjusts the induction power to give you the freedom to cook anything in the shortest time possible.
Kenmore Elite 42623 is built with a brilliant design to ensure unparalleled performance. Performance is at a level that many professional chefs admire. They consider it as one of the best cooking stoves from what we gathered from their reviews and testimonials. This model is ADA compliant!
Pros
ADA compliant
Self-cleaning function
Large oven door
Stainless steel built
Bottom storage drawer for additional cookware
Cons
Power Boost fails at times
Not budget-friendly
Bes Kenmore Slide-in Stove – Kenmore 95123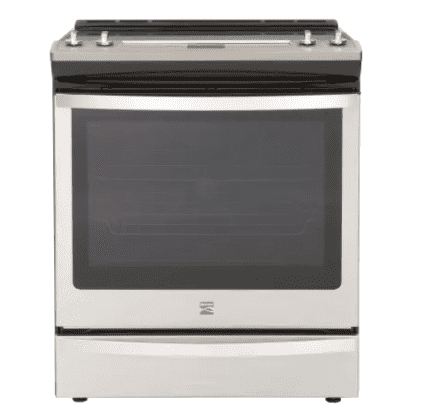 Kenmore 92123 comes with a slide-in design. It features a total capacity of 6.4 cubic feet. 92123 series is an electric cooking stove with True Convection technology. As a result, it has a lot to offer. For starters, the appliance is made up of stainless steel which makes it pretty durable. However, it gets smudges like fingerprints often. To maintain a great look you need to clean it often.
It has a seamless design meaning that it can fit in your kitchen perfectly. This is a common feature in almost all Kenmore stoves. Their seamless construction makes them appear as if they are custom-built. This model has a Turbo Boil feature to quickly boil, simmer and bake to perfection. It features a large capacity that enables you to roast, bake and handle multiple foods simultaneously.
The Kenmore 92123 has three different oven racks. You can use them to cook anything you want. The fact that it is a slide-in design means fitting it as a freestanding option is not difficult. It's a product that comes with touch controls and a front knob that are user-friendly.
Due to the presence of True Convection technology, the appliance has a fan and a hidden heating element to ensure there is uniform cooking. The Turbo Boil burner helps you to quickly boil and cook using the shortest time. It has a bottom drawer for additional storage. The 'Lo Temp Clean' feature makes your cooking quick without any messes or stains. It also features a Triple adjustment of the element for handling different pans and pots.
Pros
Bottom storage drawer
Triple adjustment element
ADA compliant
UL listed
True Convection Technology
Turbo Boil burner
Cons
Lacks temperature probe
Pricey
Best Kenmore 30-inch Stove – Kenmore Elite 75223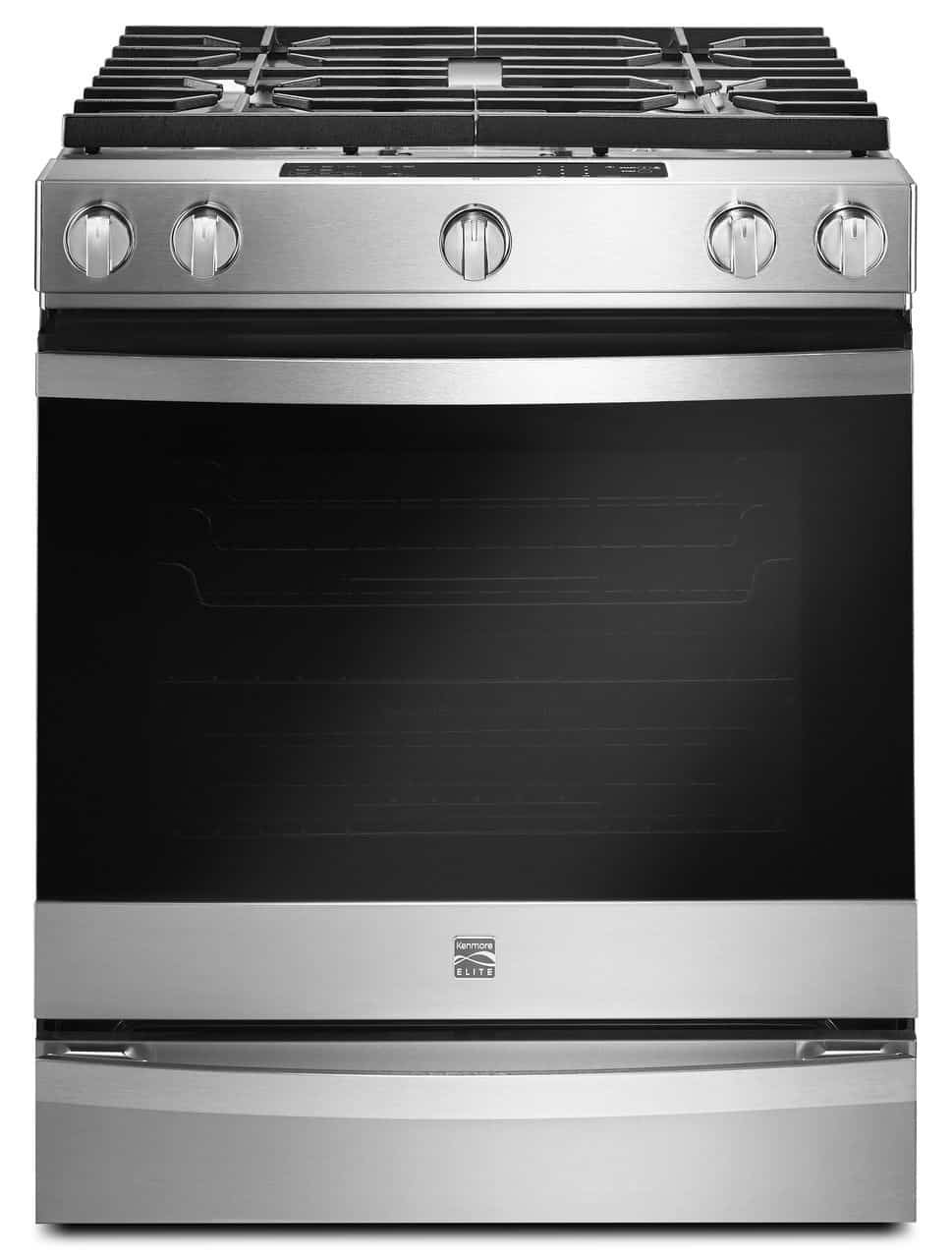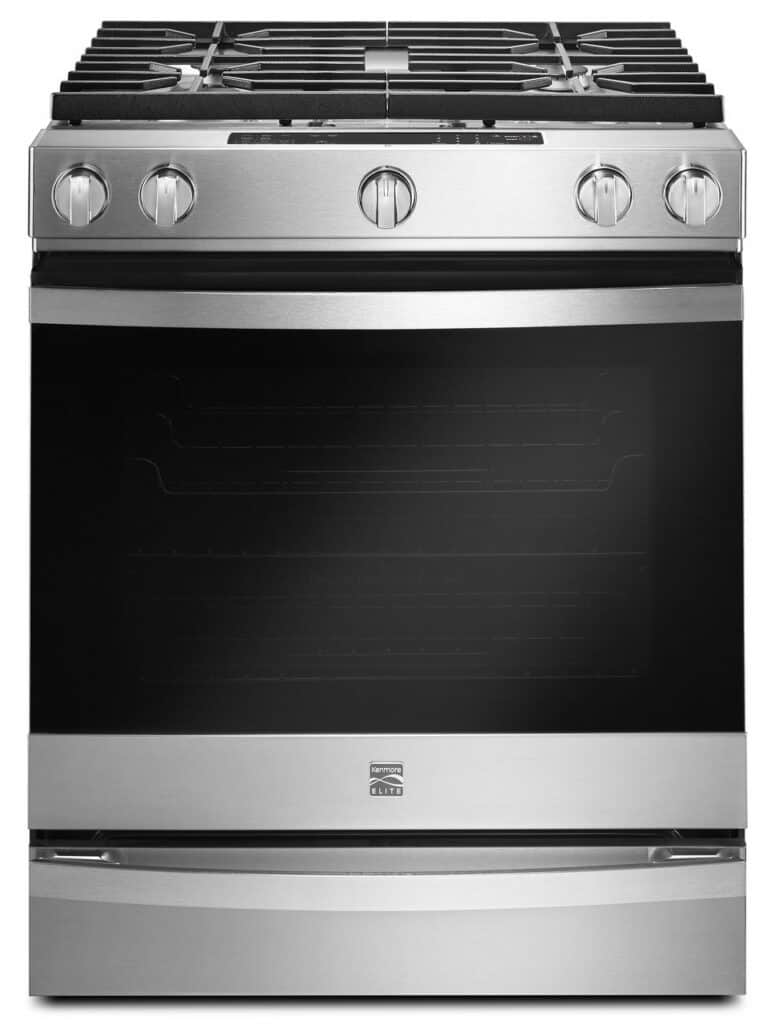 This Kenmore stove model has a capacity of 5.8 cubic feet with a gas front control. It's made of stainless steel which is highly durable. However, it catches smudges easily meaning you have to wipe it frequently to get rid of them.
The front control design is designed to ensure your cooking area is easily accessible. It increases your flexibility in preparing dishes quickly. This stove has plenty of capacity to handle a holiday feast perfectly. Kenmore Elite 75223 comes with powerful and accurate heat elements. They handle your cooking efficiently. Whether you are frying eggs, baking cakes or cooking turkeys, this stove will get your job done on time.
With this appliance, cleaning is not a problem. The self-clean features let you focus on other things. It comes with a Turbo Boil feature – Kenmore's specialty. This enables you to reach gas power of up to about 19,000 BTU.
Unfortunately, the model doesn't have a storage drawer. However, it has a warming drawer at the bottom of the stove. It features a Sabbath Mode. It's an ADA compliant and UL listed product. You can cook evenly from all corners using this stove. It's best for fast cooking with no hot spots.
The Elite 75223 from Kenmore has a beautiful sleek look that blends perfectly with most kitchen interiors. However, it looks better in a contemporary kitchen. This is because of its stainless-steel luster.
Pros
ADA compliant
UL listed
Features Sabbath Mode
Large capacity of 5.8 cubic feet
Self-cleaning oven
Turbo Boil feature
Cons
Lacks a storage drawer
Not budget-friendly
Best Kenmore Budget Stove – Kenmore 74412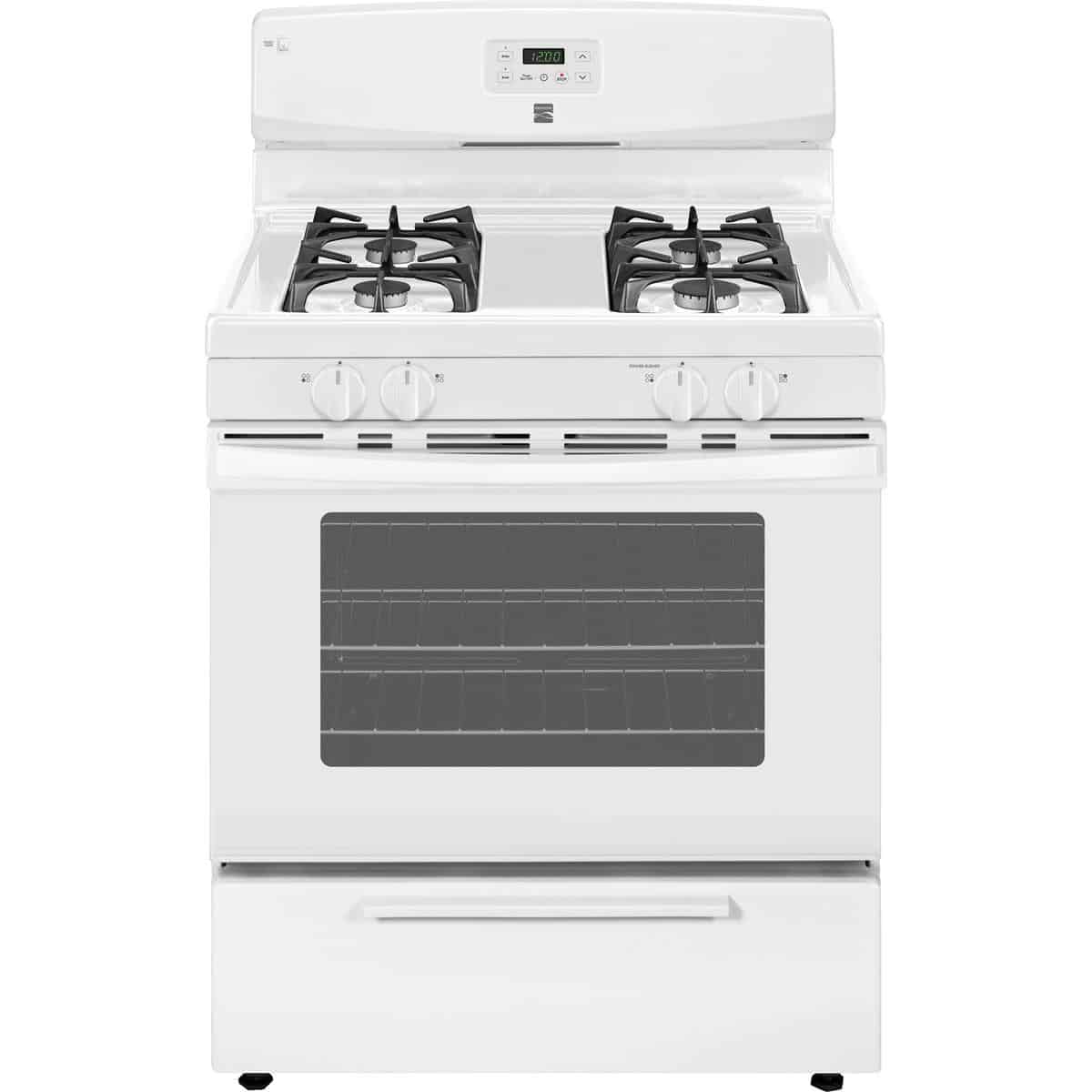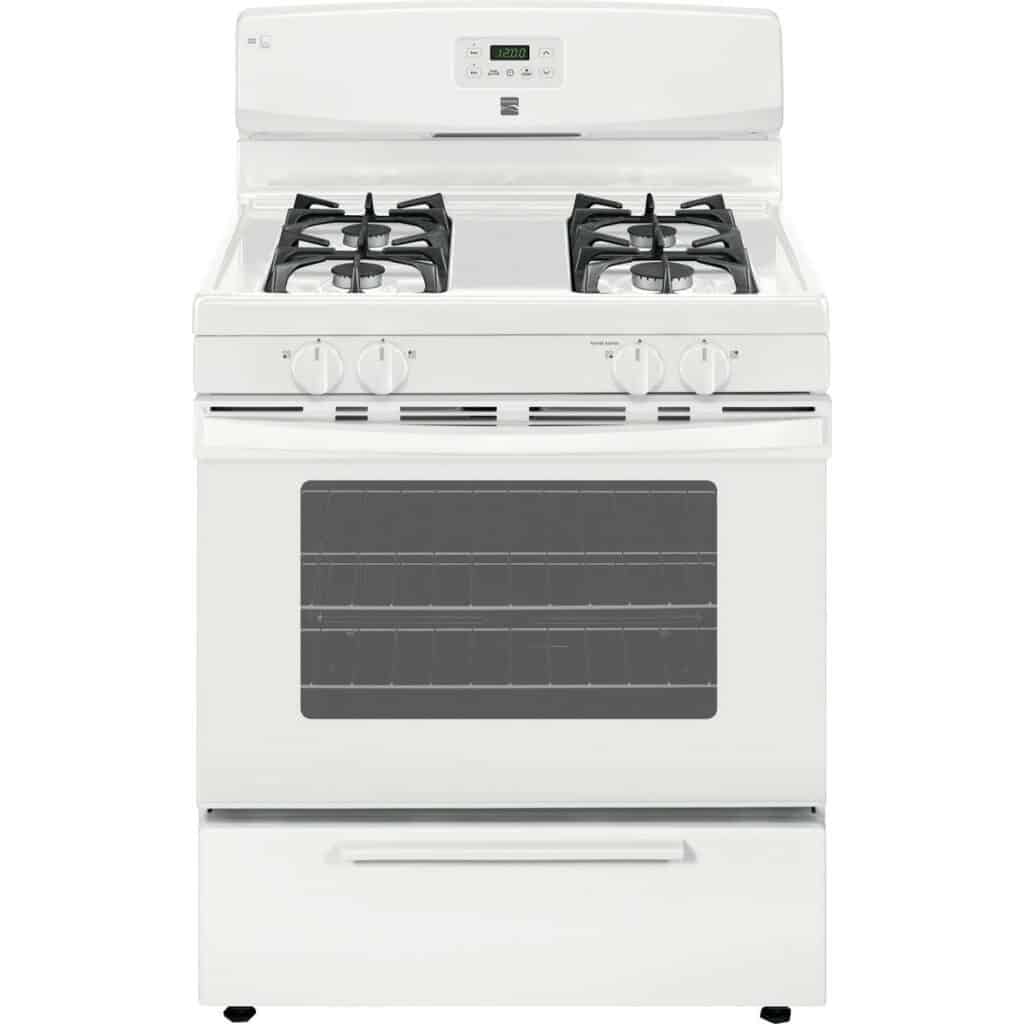 Kenmore 74412 is a budget stove that runs on gas. It has a capacity of 4.2 cubic feet with a 'Serve and Broil' drawer. The product provides you with a stress-free cooking experience.
You can cook anything you want fast with the Power Boil feature. The burners produce heat up to 9,500 BTUs which can cook a variety of dishes. The stove has four different burners. It has two racks for the oven. You can place them in five different positions.
Unfortunately, it's not a self-clean oven. On the upside, the components are dishwasher safe. Despite this stove being budget-friendly, it's user-friendly. This is because it doesn't come with complicated controls and features.
The Kenmore 74412 features electronic controls that are straightforward to set and operate. Once you push the button you get it going. All the grates are easy to clean. They are also dishwasher safe. You only have to wipe them clean and then start cooking with them on your next cooking session.
This unit is pretty durable in terms of design and construction despite being budget-friendly. One of the benefits of choosing the light gray finish is you get minimal smudges. The black and silver finish is prone to smudges such as fingerprints.
Pros
Dishwasher safe grates
'Serve and Broil' drawer
Two racks with five rack positions
Power Boil feature that can burn at 12,000 BTUs
Budget-friendly
Cons
Lacks automated cleaning features
Lacks storage drawers
Kenmore Stove Buying Guide
If you are looking for the best cooking Kenmore stove, first take a look at the different features that come with each model. However, it's not all about the features. Your needs should always be a priority if you want to get the best out of your investment.
The following are factors you need to consider if you plan on buying a different Kenmore stove from the options above.
Design and Style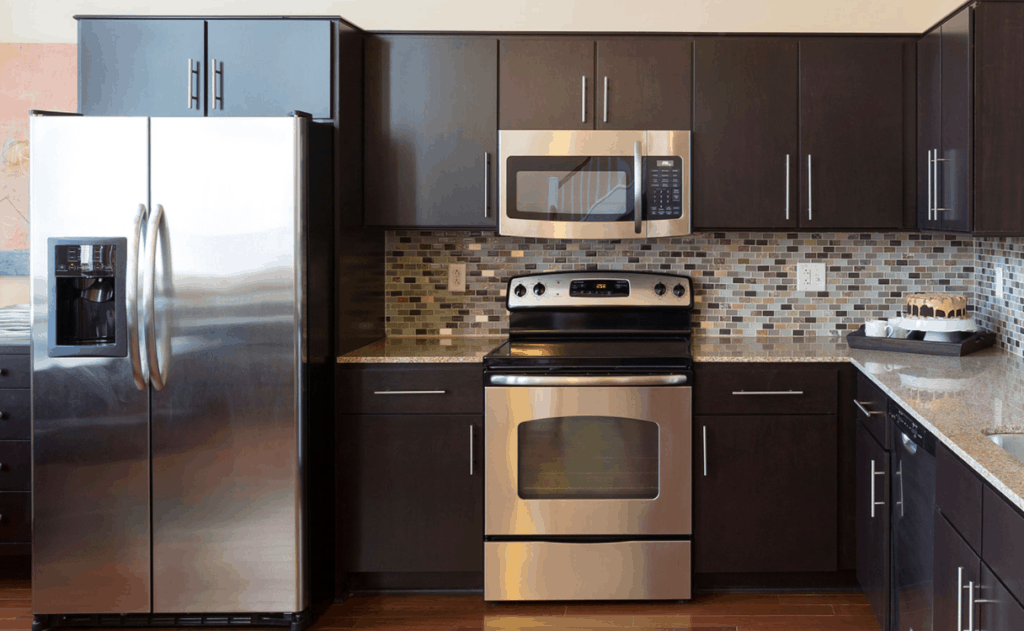 Kenmore stores are designed with different types and designs. They also serve different purposes. You can get slide-in and freestanding stoves. The most comfortable to install is the freestanding designs.
You can customize the slide-in ones according to your needs or even slide them into your cabinets. You can also get different versions depending on the controls and accessibility. Some have controls on the top, while others have them right on the front.
Other models have double ovens of different sizes. However, Kenmore doesn't offer stoves with a double oven. But they offer cooking stoves that feature warming drawers and storage drawers.
Fuel Type
Cooking stoves can be different depending on the source of fuel. There are gas and electric options available. Others feature an induction cooking system. You can also get some with electric smooth tops. Products with an electric smooth-top have radiant smooth tops. They also have a very powerful burner. Some models come with a warming burner. It's designed to keep your dishes warm on the side for a long time.
The induction cooktops feature magnetic coils which are located under a ceramic surface. These cooktops send pulses to your cookware directly. They are pretty accurate in terms of heat measures. As a result, they keep any residual heat under control. However, for you to use this type of stove, you must have induction cookware.
Most of the gas and electric cooking stoves come with four to five burners. They are powerful for this reason. When it comes to heat control precision, electric stoves are the best.
You should look for the best option basing on your preferences and the delicacies you like preparing most. Also, factor-in the fuel type you would like or the fuel type you can access. Induction cooktops are the best in terms of maintenance and cleaning.
Size
One of the major features to consider when buying a kitchen cooking stove is the size. You will find various sizes of these products available for you to choose from. The sizes range from 24 inches to 48 inches. Smaller cooking stoves also exist. However, their performance is not good. The most commonly used size is 30-inch and 36-inch. These are compact enough to handle various foods and they fit most kitchen counters perfectly.
Mostly, large stoves come with more burners. Modern cooking stoves come with a high-powered burner having a simmer burner – this is a common trait nowadays.
Number of Burners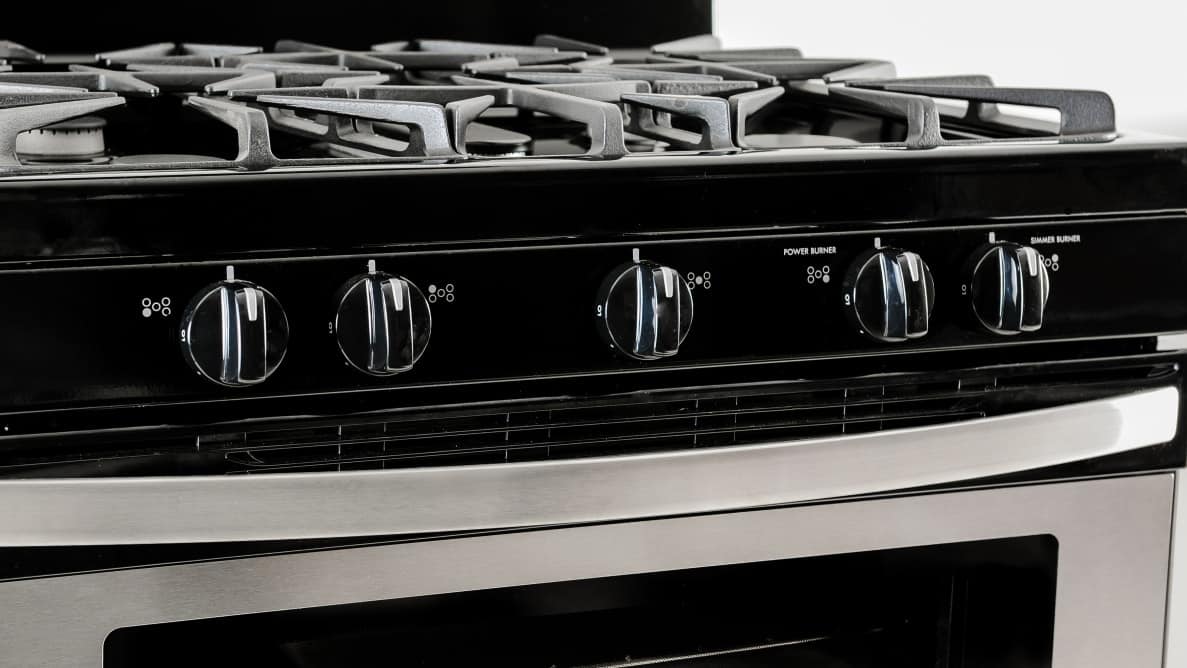 The number of burners on your stove determines the speed of your cooking. If you frequently prepare multiple dishes simultaneously, it's best to go for an appliance with multiple burners.
Sometimes you may want to simmer and boil two different dishes simultaneously. There are products with burners with these functions. The appliances with multiple burners have a main powerful burner that sears food at high temperatures.
A small-sized or compact cooking stove has a minimal number of burners. For an average stove go for one with a couple of burners and limited oven space.
Capacity
The capacity of your stove is one of the important features to consider. If you want an appliance that can bake, then you need a proper inbuilt oven capacity. For those who want a more extensive option, you can go for a large oven capacity.
Are you looking for a product that can handle various foods? Do you want to simmer, boil, bake, and grill perfectly? Go for a large-sized stove as it is your best option. It comes with at least 5 cubic feet of oven space. Cooking stoves that go for five cubic feet are plenty. You can also find some with 6.7 cubic feet or even more. Larger units are more versatile in handling various recipes because they have bigger spaces.
Some stoves come with dual ovens. In such a case, the total capacity is always mentioned in terms of their combined cubic feet. In case you have a small space in your kitchen, you can opt for a smaller stove. The smallest you can get is about 2.9 cubic feet. It's a suitable option for small apartments. Take note that your cooking options will also be limited.
Cleaning and Maintenance
Another important feature to check is the cleaning and maintenance of your cooking stove. This is a frequently overlooked aspect. Maybe it's because most of the users are impressed by the cooking features.
You should look for a stove that has a self-cleaning feature for its oven cavity. This simplifies your overall cleaning process. Self-cleaning not only save you time but also ensures the oven is cleaned thoroughly. When it comes to cleaning the grates look for simplicity. Most manufacturers use porcelain-enameled grates to solve this problem. These grates can be easily cleaned with minimal effort.
Recessed smooth glass tops are pretty easy to clean. This is because average wipes can be used to get your cooking surface clean. Such kind of a design contains spills and rarely makes a big mess.
FAQs
Question: Is Kenmore Stove a Good Brand for Cooking?
Answer: Kenmore is among the top brands when it comes to durability and aesthetic value. The company has been in the stove manufacturing business for a long time. As such, it has the understanding of its customer's needs perfectly. Even if it's not the most innovative brand, Kenmore makes products that are practical to use. It may be the reason it's popular worldwide.
Question: What Does Kenmore Cooking Stove Warranty Cover?
Answer: Kenmore uses high-quality craftsmanship and materials to make its products. It offers a one-year warranty on its cooking stoves. It's a brand that gives you peace of mind since you get great benefits in the long run.
Question: Does a Kenmore Stove Have a Reset Button?
Answer: There is a red button located at the back of the stove. This is the reset switch. You should unplug the stove and remove the lower back panel for you to be able to access this thermal switch. Reset this switch to check if the lower oven will heat properly. In case it doesn't work, you may need professional assistance.
Question: Why Does My Kenmore Oven Fail to Heat Up?
Answer: When the oven becomes very hot, the thermal fuse may trip, shutting off power to the oven. Additionally, the oven can't heat when the thermal fuse is blown. You can't reset the thermal fuse when it's blown. Replacement of the thermal fuse may be the only solution.
Conclusion
Our best Kenmore stove is the Kenmore 74133. It features 5 cubic feet for the oven and five powerful burners. The burners produce more than 18,000 BTUs. You can cook a variety of recipes because there is plenty of space available for you.
If you don't like it, then consider the Kenmore 95113 stove. In the brand's line-up, it is one of the popular cooking stoves people buy. It has a slightly smaller oven with a capacity of 4.8 cubic feet featuring four burners. It performs a fantastic job in the handling of a variety of dishes. Lastly, its size ensures it fits most average kitchens.
Kenmore is among the top brands you can get in the market. If you didn't find a model that suits your needs, use the buying guide to help you find one. It's designed to ensure you know the features to check before you make a buying decision.