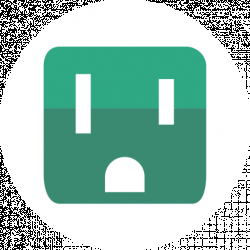 Latest posts by Appliance FAQs Team
(see all)
At one point or another, you may need to get a new dishwasher to replace the one you have. That said, you need information on the many brands and models out there. A great option is getting a Whirlpool dishwasher.
Whirlpool is one of the best brands in the world. They manufacture various home appliances including refrigerators, washing machines, dryers, and dishwashers. When it comes to dishwashers, they have several models to choose from.
We have researched consumers who have bought and/or used Whirlpool dishwashers. From this information, we were able to narrow down the best models from each category. Additionally, we received information about the options people would choose if they didn't want to get a Whirlpool dishwasher.
Whirlpool Dishwasher Model Guide: Our Top Picks
If you want to get the best of Whirlpool dishwashers, keep reading. As a plus, we have added information on 3 alternative options:
Best Stylish Whirlpool Smudge Resistant Dishwasher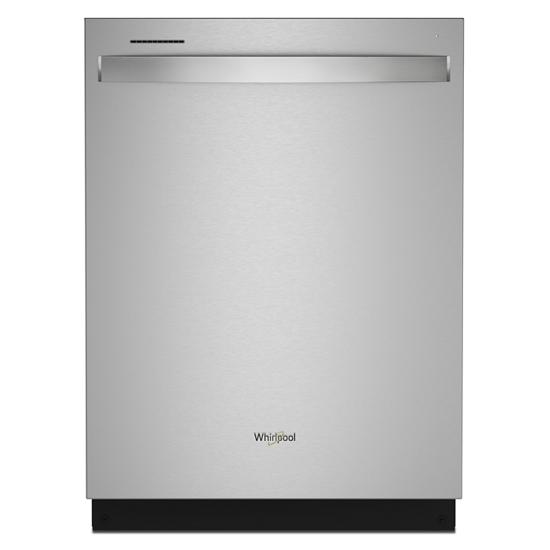 Do you want a stylish addition to your kitchen appliances? This dishwasher not only looks good but is quite practical. You have the option of white, black, biscuit, and stainless-steel finishes. It doesn't matter if your style is cottage core, bohemian, or modern this product will compliment your interior. It's one of the best performing stylish dishwashers in the market. It has numerous features which include:
Fingerprint Resistant
A smudge-resistant dishwasher is not only practical but also has a beautiful exterior finish. The appearance of fingerprints and smudges is reduced by the fingerprint-resistant finish. Families with small children should consider this feature.
5 Wash Cycles
You can switch the options on this Whirlpool dishwasher depending on what you are washing. It features 5 different wash cycles such as Soak & Clean, Sensor Wash, Quick Wash, Heavy, and Normal.
Sanitization Cycle
The sanitization cycle is a very important feature to consider in a modern dishwasher. This model features an NSF-certified sanitization cycle. The hot water kills bacteria and germs, ensuring that your dishes are washed thoroughly. In a family setup, this feature is ideal when one of the members is unwell.
Pros
Smudge resistant
NSF certified sanitization cycle
Features 5 wash cycles
Sanitization cycle
4 finish options
Cons
Not budget-friendly
The installation is not easy
Best Spacious Whirlpool Built-In Dishwasher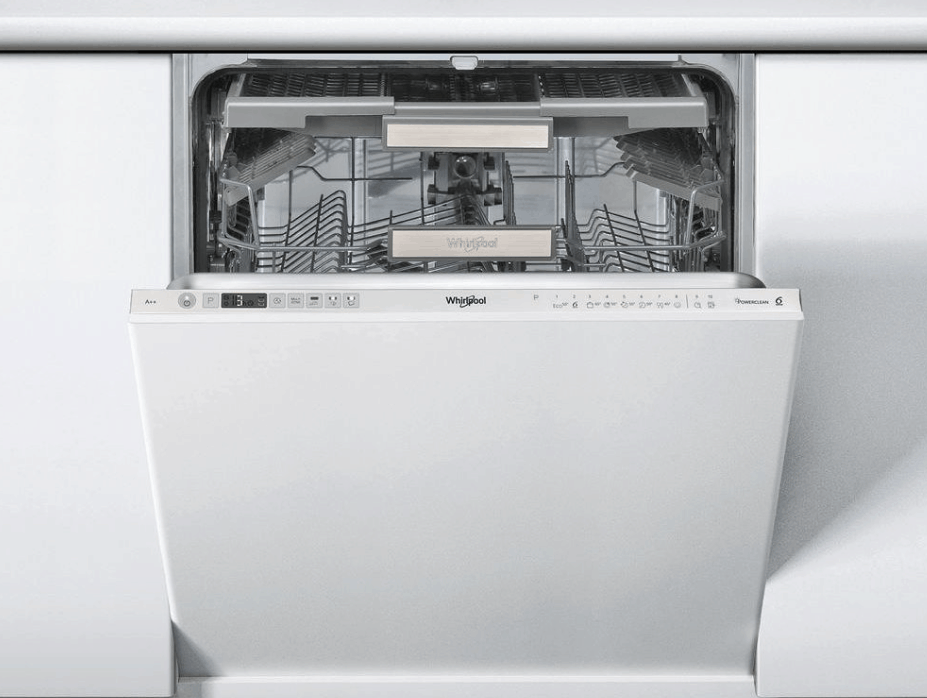 Are you looking for a dishwasher that has extra space? Your family will benefit from this spacious Whirlpool appliance. It features 15 place settings making it one of the biggest Whirlpool dishwasher options in the market. A third rack provides additional space in the dishwasher. However, that's not all. The middle and top racks are both adjustable. Therefore, you can customize the height to accommodate shorter or taller items.
This spacious Whirlpool model comes with various in-built features. Some of these features include:
Flexible Loading
The fact that the appliance has 15 place settings allows for flexible loading. If you don't want any utensils left behind, you can change your dishwasher's layout for each cycle.
Note that the unit has 3 racks. The height is adjustable in two of the racks. As a result, you can create room for any dish/utensil you want. The silverware basket located on the door adds more space to the racks.
24-Hour Delay
Do you want to program your dishwasher to start at a time that suits your schedule? A 24-hour delay timer is the best for you. For example, when you want an early night, make sure you program your dishwasher to start at around 5 am. This ensures that your dishes are clean by the time you wake up in the morning.
Total Coverage Spray Arm
The Total Coverage Spray Arm provides you with twice as many jets for full coverage. You are guaranteed clean dishes thanks to this feature. It works by ensuring a unique sequence of spray patterns that use several nozzles.
Demerits
You should keep in mind that this model also has setbacks. They include:
Silverware Cleaning: Although the silverware basket on the dishwasher door is an awesome feature, it's smaller than usual. As a result, it may not accommodate all your utensils. Some users have also noted that the basket sometimes hits the bottom rack. You may be forced to reposition it a couple of times until you get the best position.
Wet Dishes: Not all dishes are cleaned properly using this dishwasher, particularly the plastic ones. The unit uses a heated drying and a stainless-steel tub. For some dishes, you may need to hand dry or air dry some of them after the end of the cycles.
Pros
24-hour delay setting
15 place settings for flexible loading
Features 3 racks
Has a silverware basket for extra space
Features a Total Coverage Spray Arm
Cons
Doesn't clean plastic dishes well
Small silverware basket
Best Budget: Whirlpool 24 Inch Built-In Black Dishwasher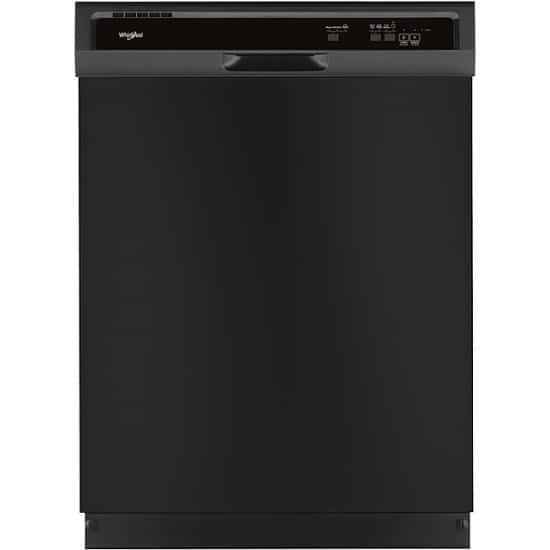 Dishwashers are a big investment that you need to make for yourself or your family. Currently, you can get quality options that lie within your budget.
If you want a budget-friendly dishwasher with raving reviews and other cool features, the Whirlpool 24-inch built-in black dishwasher won't break your bank! You can get 3 color options with features like heated drying, 12 place settings, and a classic front control panel. Other features include:
Heated Drying
A budget-friendly dishwasher with a heated dry cycle is a rare find. This is a bonus for such a mid-priced unit. Take note that the tub is plastic.
High-Temperature Wash
The high-temperature wash feature makes using this machine a joy. It works wonders when it comes to cleaning your dishes and reducing spots on your glasses. On the downside, it does lack a sanitization cycle.
Panel Ready Design
Don't worry if you happen not to like the look of this dishwasher. It features a panel-ready design. What does this mean? You can customize the front to match your kitchen décor.
Demerits
This dishwasher also features some drawbacks that limit its performance. They include:
63 Decibels: 63 decibels mean this is a noisy dishwasher. It's similar to the volume of laughter. Normal sounds in your kitchen will be interrupted making it uncomfortable for most homes and families
Plastic Tub: something unique about this appliance is that your dishes may get dry, but the dishwasher doesn't. The plastic tub tends to retain moisture. This makes it difficult for it to expel moisture in between the cycles. As a result, you may experience some weird odors. The plastic tub is also difficult to clean and doesn't last long when compared to a stainless-steel one.
Pros
Panel ready design
High-temperature wash
Heat drying
12 place settings
3 color options
Cons
Best Portable Whirlpool Tall Tub Portable Dishwasher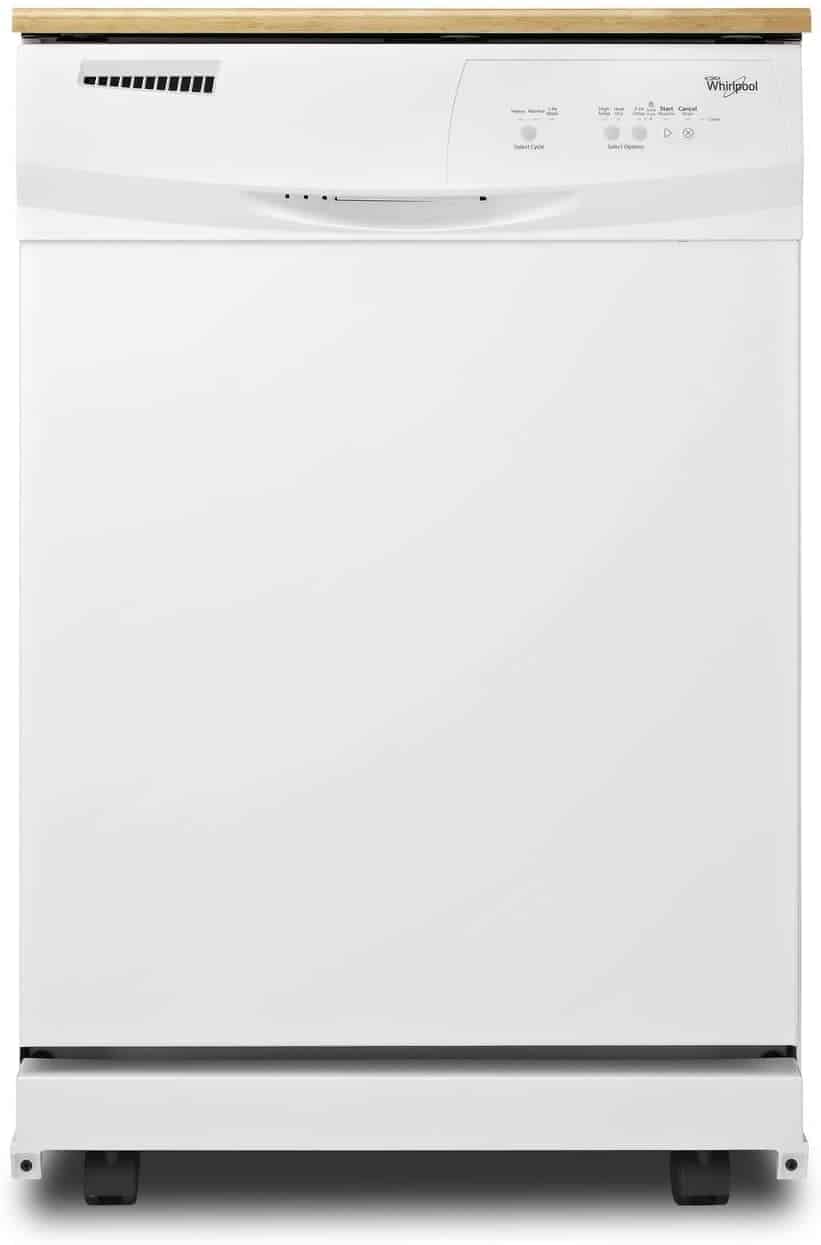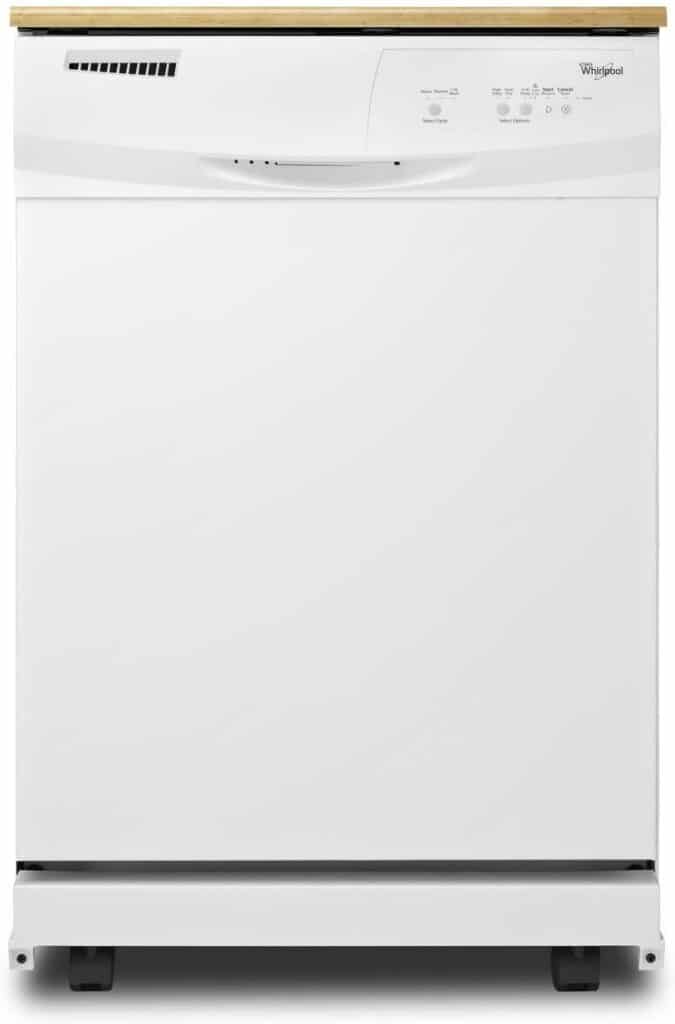 Do you love a portable dishwasher? Do you live in a small apartment, dorm, or RV? If you said yes to any of the above questions, this is the ideal option for you! They take less cabinet space compared to built-in dishwashers.
This Whirlpool portable dishwasher has a wooden surface; you can use it as an additional space or prep in your kitchen. It features 2 color options – high-temperature wash and multiple wash cycles. There are other features that you will love in this machine. Some of them include:
12 Place Settings
This dishwasher is smaller in size. However, it offers almost as much space as other standard Whirlpool dishwashers. It features 12 place settings making it great for couples and larger family setups.
Sensor Wash
The sensor adjusts the temperature and length of your wash cycle saving you water and money. It automatically registers the level of soil in your dishes. In the case you want your dishes to come out spotless, you can lengthen your cycle.
High-Temperature Wash
To keep your water between 150-160°F, you need a high-temperature wash. It gives you clean and hygienic dishes despite not being certified as a sanitization cycle. However, it's ideal for baby items such as pacifiers and bottles.
Demerits
Some drawbacks exist for this model. They include:
64 Decibels: If you live in a small home or an open plan, 64 decibels is not quiet. It resembles loud laughter or a normal conversation. It may disturb you considering you can hear it from another room. It's not the best for studios where neighbors are conscientious of noise.
4-Hour Timer: The 4-hour delay timer is awesome if you are popping out of your house for a short time. Supposing you want to go out for a long duration of time, it's not a 'to do' feature. It's because you need to be there to switch off your dishwasher after the cycle is complete. For instance, choosing a 4-hour delay means that you need to wake up before your 8 hours of sleep are over to disconnect the dishwasher. It would be better for you to have a 6 or 8-hour timer.
Pros
12 place settings
High-temperature wash
Multiple wash cycles
The wooded surface provides extra space
Sensor wash setting
Cons
Features 64 decibels – not quiet
4-hour timer isn't good for your schedule
Best Quiet Whirlpool Built-In Stainless-Steel Dishwasher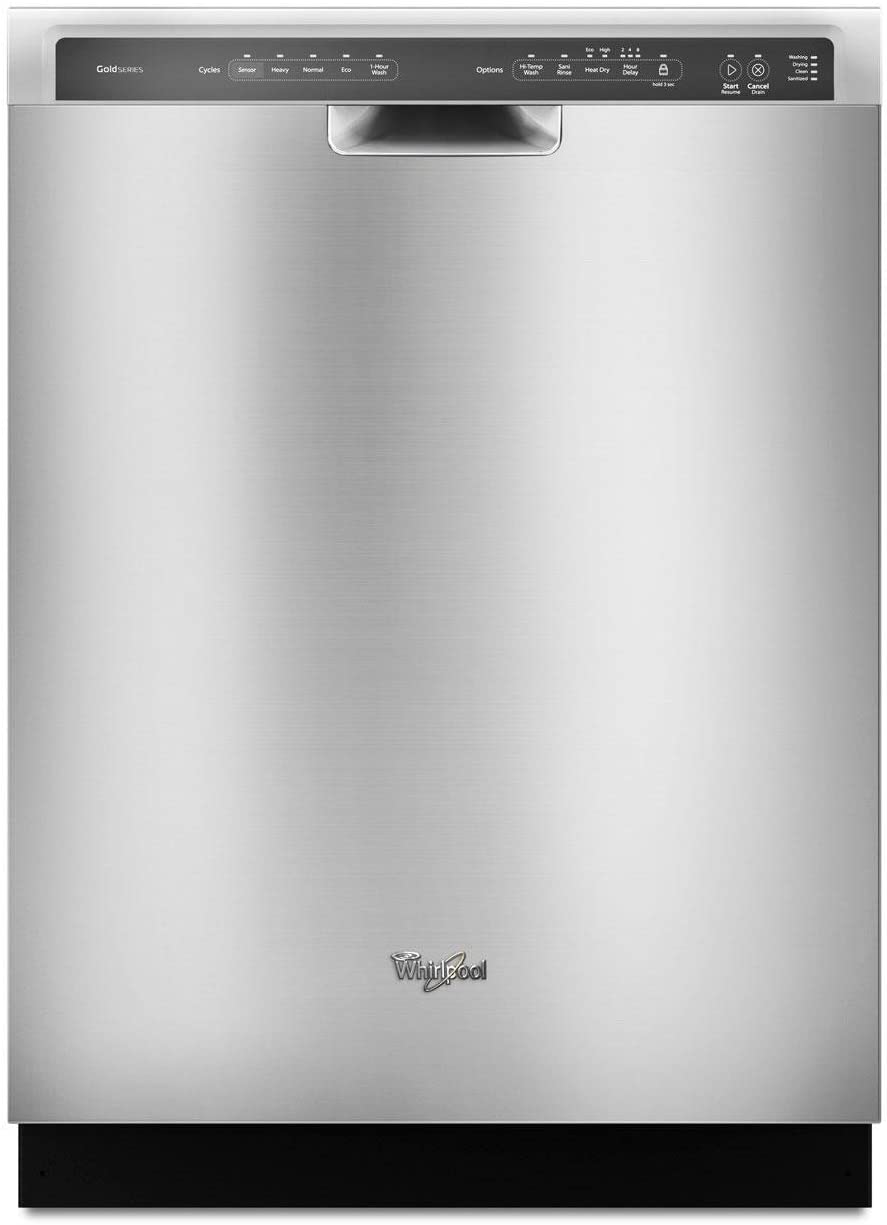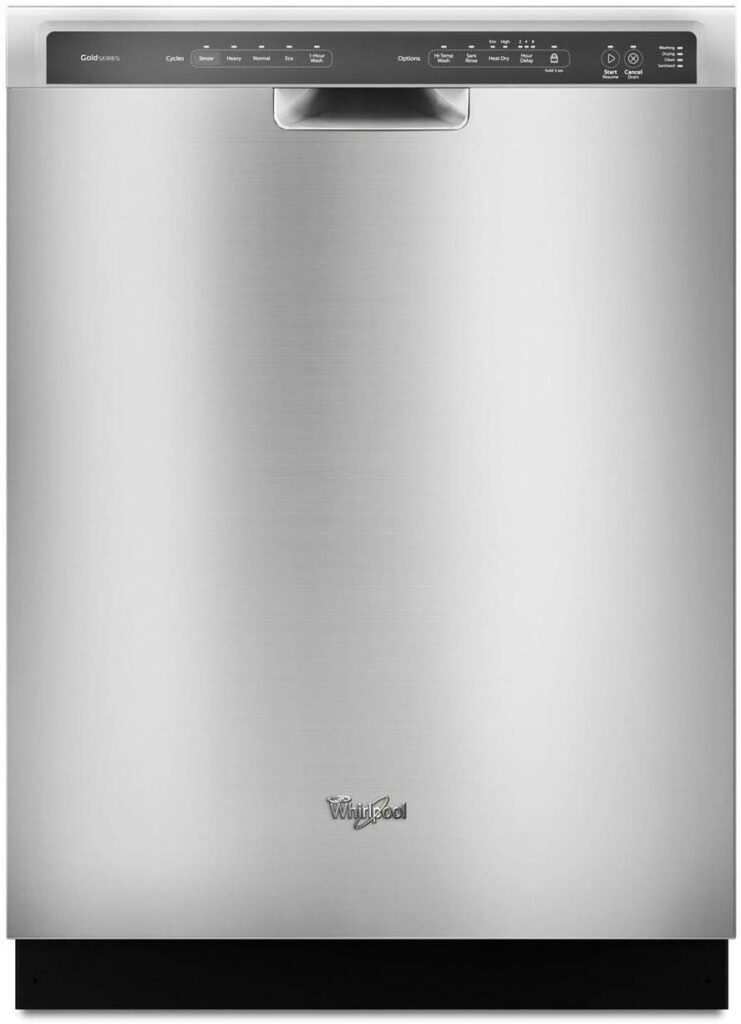 If you are looking for a quiet dishwasher, this is the "go-to-choice." It has numerous features that you should consider. They include:
Flexible Loading
If you do a lot of cooking from scratch, this is an amazing choice for your family. Do you struggle to fit everything into your current dishwasher? If so, this built-in stainless-steel dishwashing appliance will serve you.
The flexible loading options in this appliance enable you to fit every item into it. How? The unit has a third rack with adjustable tines and an upper rack.
Superior Washing Sensors
Dishwasher sensors make a huge difference to the ability to wash and clean your dishes. This model features 2 sensor cycles. One of the cycles automatically chooses the right wash and dry settings for your dishes.
The second cycle features a soil sensor for determining the level of dirt in your dishes. It then adjusts the settings on your chosen cycle ensuring that your dishes are sparkling clean.
Soak & Clean
Even though this dishwasher has 5 wash cycles, the Soak and Clean cycle makes it stand out from the crowd. The unit presoaks and dissolves tough food particles stuck in your dishes. It then cleans your dishes in one cycle, eliminating the need for pre-rinsing.
Demerits
Note that this dishwasher also has some setbacks. They include:
Doesn't Dry Well: According to many customers' feedback, this dishwasher doesn't dry perfectly. The dry cycle stretches for over 3 hours which is too long for some users.
Challenging Installation: The installation process for this dishwasher model is difficult. This problem can be solved by contacting the supplier to install it. However, buyers have also noted that there is an additional challenge because the appliance doesn't come with some vital parts.
Pros
Flexible loading
Superior washing sensors
5 wash cycles
Soak and clean feature
Features 2 sensor cycles
Cons
Difficult installation procedure
Doesn't dry properly
Features You Need to Look for in a Modern Dishwasher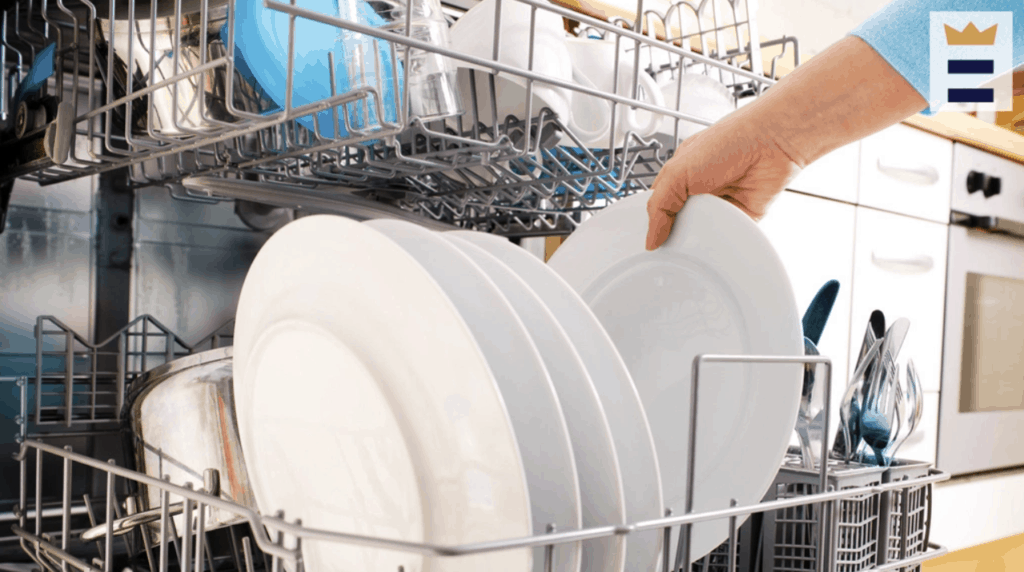 There are several features and questions you need to ask before you purchase any Whirlpool dishwasher. Take a look at the information we thoroughly researched to help you out with this endeavor.
The Noise Factor
We researched and looked at testimonials, ratings, and reviews regarding Whirlpool dishwashers from users. The general rule of thumb is that a quiet dishwasher is the best option. US-based manufacturers have not been focusing on silent operations until about a decade ago. Lately, almost all manufacturers understand the essence of silent operation in a dishwasher.
The question remains, how can you identify if a dishwasher is quiet enough? Noise level is measured in decibels (dBA or dB). For instance, the noise level in a quiet library is around 40dB. Normal conversations have about 50dB.
Using the above decibel comparison, any dishwasher with 38 to 45 dB is considered to be a silent operating appliance. Below 49 dB is still respectable because the loudest parts of a cycle are also the shortest.
Whirlpool produces various dishwashers that accommodate different price points. Unfortunately, almost all their budget-friendly dishwashers have above 50dB. On the upside, you can still get many Whirlpool preferences having around 47dB.
Reliability
Whirlpool dishwashers are among the most trusted appliances in the market. You can rely on them without any doubt. Usually, you are guaranteed a clean and dry wash of your dishes. When it comes to their reliability and performance, our research rates them. We have highlighted their features according to their performance:
Total Coverage Spray Arm
This is one of the most important Whirlpool features when it comes to cleaning your dishes. All Whirlpool dishwashers are built to cover your interior tub with a high-pressure spray via 21 nozzles. This ensures all your dishes are properly rinsed and cleaned.
Stainless-Steel and Plastic Tub Models
If you choose a Whirlpool dishwasher, whether a stainless-steel or a plastic tub, your budget determines the one you get. Cheaper models have plastic tubs while the pricey ones feature stainless-steel tubs.
Plastic tubs are not that good-looking. They only help reduce the cost of the unit. Additionally, Whirlpool uses a heating element to dry your dishes. This makes a stainless tub unnecessary because it's only needed when your dishwasher doesn't have a bottom heating element. Stainless steel tubs don't discolor over time and absorb noise better.
Fan Dry Option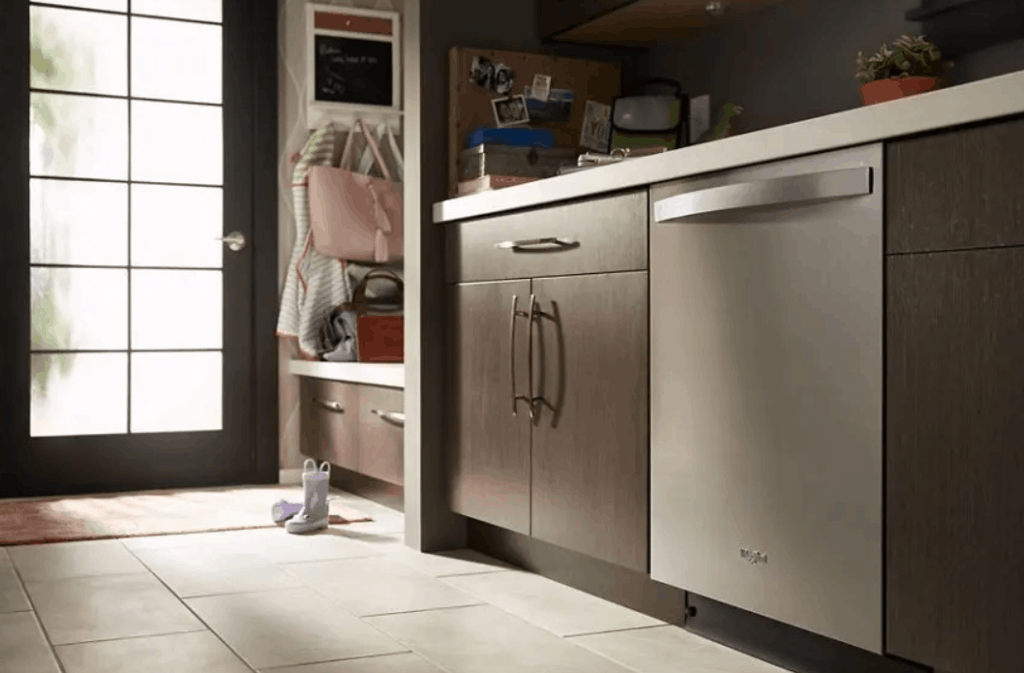 This feature helps speed up the drying process. It ensures that hot air is sufficiently circulated inside the tub. It's a very rare feature in Whirlpool dishwashers. You can only find it in the WDT730PAHZ Whirlpool dishwasher model.
Soil Sensor
Amazingly, almost all Whirlpool dishwashers have this feature. For you to know the level of dirt in your dishes, you need to adjust your water use and cycle time accordingly.
The soil sensors are energy efficient. They are perfect for customers who want to use one button on the dishwasher. For you to customize the options, you don't have to familiarize yourself with the menu.
Sensor Cycle
It closely relates to the soil sensor. The only difference is that the sensor cycle has more capabilities. This cycle saves on energy and water. You also need it to determine the temperature of the wash and the load size. All models have this feature, apart from the WDF520PADM Whirlpool dishwasher.
Notable Cycles and Options: Whirlpool dishwashers have enough unique options and cycles to serve most homes effectively. The 'Sani Rinse' eliminates around 99.99% of bacteria. The 'Heated Dry' option performs well when cleaning plastics that are tough to dry in a dishwasher.
For a sanitary clean, use Hi-Temp when cleaning baby bottles. As dishwashers become more water and energy-efficient, their cycle times also become longer. Keep in mind that all Whirlpool dishwashers have a one-hour wash cycle to speed up your dishwashing time.
Smart Features (Wi-Fi Connectivity)
Currently, all Whirlpool models come with Wi-Fi smart features and connectivity. As home automation becomes more popular, expect the price point of models with these features to go up.
Features of Whirlpool Dishwasher Smart Features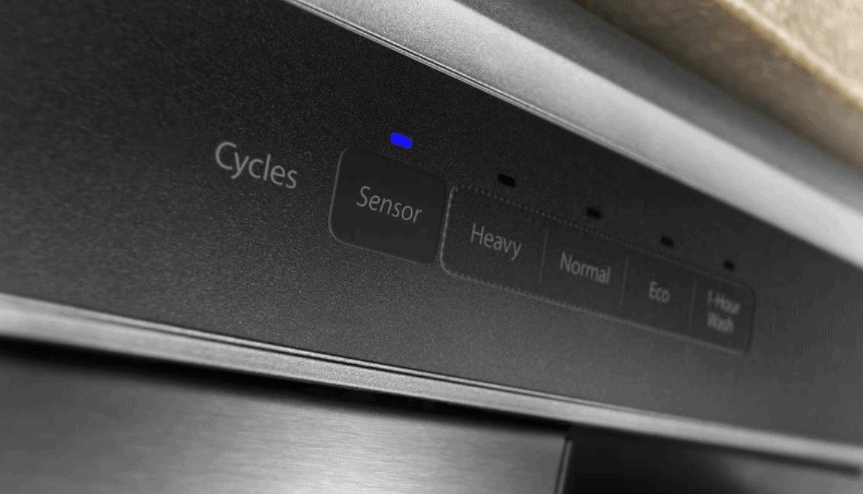 There are some features of smart dishwashers. Of course, each brand and model have their differences. When it comes to Whirlpool, you get:
Control Lock Mode
It enables you to lock your control panel remotely. This prevents kids from playing with your appliance.
Specialty Cycle
It can be downloaded as an app on your phone. It's useful only when you want customizable cycles and options in your dishwasher.
Whirlpool App
This feature will alert you if you need to clean your filter. You can also access support information and troubleshooting options that help prolong your dishwasher's lifetime. If a service is required, Whirlpool automatically forwards information to the database and schedules a maintenance appointment for you.
Whirlpool Dishwasher Alternatives
You now have information on the best Whirlpool dishwashers. If you don't want any of these makes and models, you can check the alternatives below. They are the 3 best options from different manufacturers. Additionally, they provide information on how to them.
Best Overall Whirlpool Alternative – AutoDos G7566 Smart Dishwasher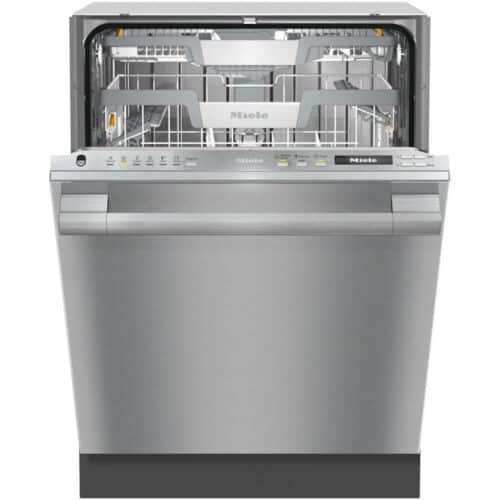 AutoDos G7566 is a stylish Miele dishwasher with top hidden controls. Buyers state that it's a real workhorse with innovative features that are easy to use. The AutoDos system integrates with Miele's power disk to dispense the right amount of cleaning powder for the cycle. Because it lasts for about 20 washes, there is no need to worry about adding the cleaner every time.
The good thing with this dishwasher is that you can load it easily. It's thanks to the fold-down ties, adjustable shelves, and racks. The padded stemware grips are also an added advantage.
The top 3D cutlery tray is deep enough to hold ramekins and small bowls. You can slide it from side to side to give additional headroom for the tall stemware. Furthermore, it also keeps your flatware from nesting to allow for better cleaning.
AutoDos G7566 features a QuickIntenseWash cycle, which can clean dirty/soiled loads in less than an hour. There is a very clear and easy control panel for navigating the dishwasher. The EcoStart feature enables you to program the unit to run even when the utility rate is low. The EcoTech Heat Exchanger on the other hand transfers the heat generated in your dishwasher to the incoming water. Leaving no chances for wastage.
You can work with this device remotely using the Miele app because it's a smart device. It's a 'take home' dishwasher for the customers who would like to cut down on their energy consumption costs.
Pros
Energy Star certified
Features interior LED lights
Has an EcoStart feature
QuickIntenseWash cycle cleans heavily soiled loads
Features EcoTech Heat Exchanger
Miele app makes it easy to operate
Cons
Not budget-friendly
Best for tech-savvy customers
Best Whirlpool Value Alternative – Frigidaire FGID2476SF Dishwasher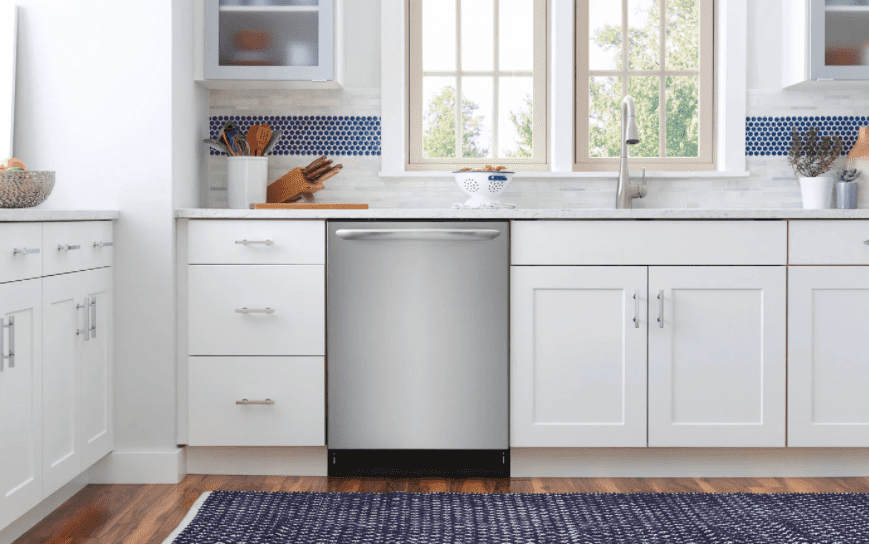 Do you want a dishwasher for cleaning GH lab test apparatus? The Frigidaire dishwashers will offer you the best performance. With a low budget, you can still get an appliance that comes with numerous high-end features. You should have no worries when it comes to cleaning and drying.
The control panel is hidden for a sleek look and is very clear and easy to use. For starters, it includes a "favorite cycle" that, once programmed, selects your preferred cycle and options with just one touch. Do you need to wash a few items? This dishwasher offers the option to wash half loads in either the top or bottom racks for greater energy-saving options.
Some good perks at this price include a fingerprint-resistant stainless-steel front, cushioned stemware holders, adjustable water pressure, soil-off the load, and an NSF-certified sanitize option. Because it's so quiet, light beam projects onto the floor to let you know when the cycle is completed.
Pros
Energy Star certified
Hidden controls
Smudge-resistant front
Stainless-steel made
Affordable
Cons
Lack of a third rack for flatware
Plastic tub
Best Whirlpool Smart Alternative – LG QuadWash LDT7808BD Dishwasher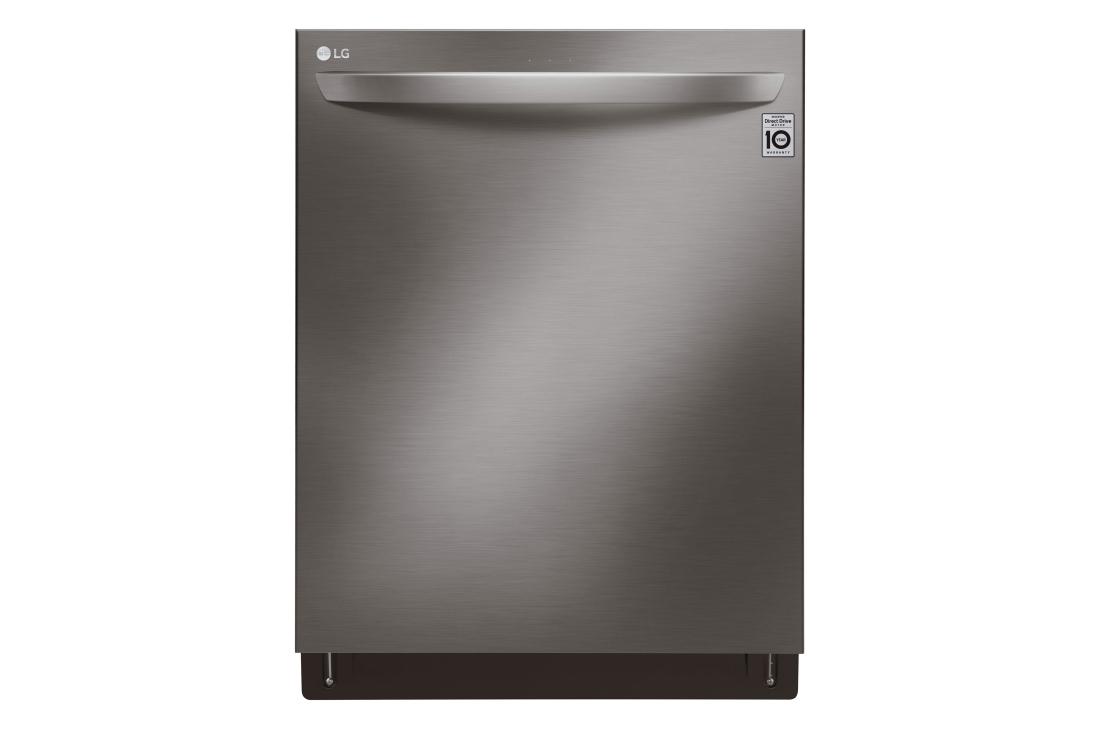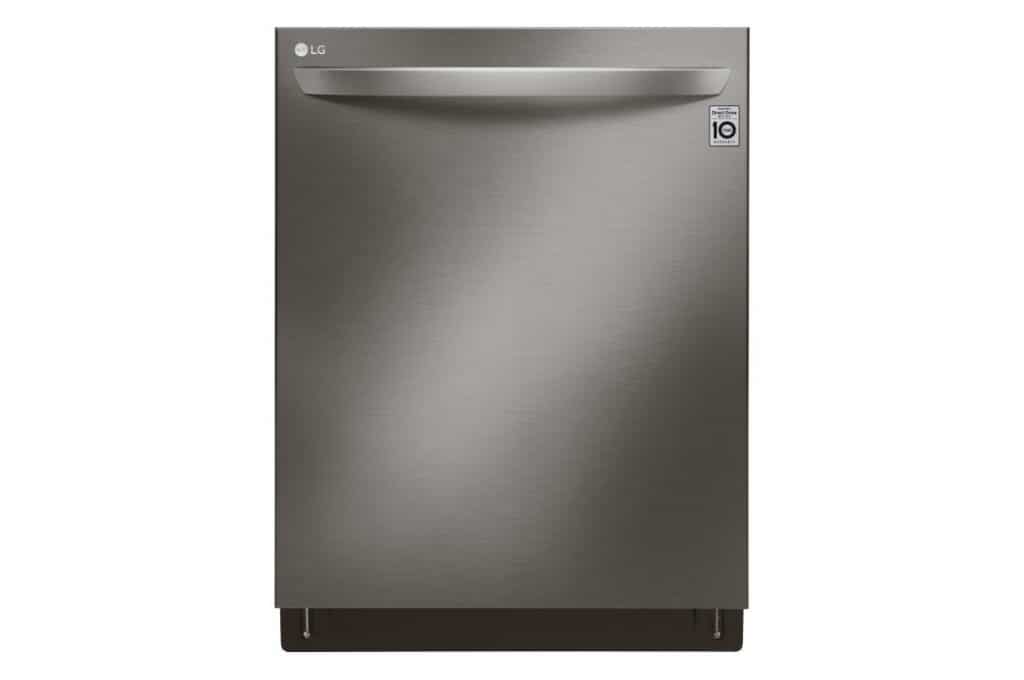 Most models of dishwashers come with 2, and at most 3 lower spray arms. The QuadWash LDT7808BD has 4. They are innovatively designed to ensure you can pivot and spin using the water's pressure. The result is you get direct water sprays to every dish including those tricky corners.
TrueSteam technology fills the tub with steam during main and pre-wash cycles. The process ensures the best cleaning for baked, crusty soils while getting rid of water spots.
You can also use it to guarantee a gentle clean on delicate crystal needing freshening. A separate flatware basket and top-tier tray are included. Designed for easy loading, these features are combined with a heating element to ensure better drying.
Smart Diagnosis is an app from LG to ensure you can download extra cycles. One of the advantages is it problem solves, should an issue arise. When your cycle is complete, you get alerts via Google Assistant or Alexa on your mobile internet-enabled device.
Pros
Energy Star certified
Regular or black stainless options
Steam capabilities
Smart Diagnosis
4 lower pray arms
Cons
May not hold as many dishes as others at this price point
It may not fit the average kitchen
FAQs
Question: Can I Troubleshoot my Whirlpool Dishwasher?
Answer: Of course! Unplug your unit for about 60 seconds, if your Whirlpool dishwasher is plugged into the mains. Plug it back in and check if there is an error code. There are some hard-wired models that are connected to your electric lines instead of an outlet.
Turn off the breakers or switches at your electric panel. When you turn them on (electric hard-wired or mains socket), you should get an error code. Use this code to determine the problem your dishwasher has.
Question: How Come My Whirlpool Dishwasher Doesn't Work?
Answer: There are a number of solutions you can use to ensure you get your Whirlpool dishwasher working. For starters, check if the water valve is defective or clogged. Replace the water inlet valve if it's clogged or defective.
Never try to clean this valve. Doing so will damage the valve. Additionally, a cleaned valve that is faulty will cause other problems. If you aren't sure, consult a certified Whirlpool technician.
Question: Is there a Rest Button on Whirlpool Dryers?
Answer: Reset buttons are not part of the package on Whirlpool dishwashers. The good news is you can perform a general rest if you can't see an error code or if your appliance doesn't work.  Start by unplugging the gadget from the electrical outlet. Start a wash cycle and you will know whether or not to get professional assistance depending on the appliance's behavior.
Question: Are there Steps to Run a Clean Cycle on Whirlpool Dishwashers?
Answer: Turn off the heat dry option and run a normal cycle. Don't use any detergent, and add vinegar. After the cycle completes, sprinkle a cup of baking to the dishwasher's bottom. Run a hot water cycle. This process ensures you get a fresh-smelling and clean dishwasher.
Bottom Line
We have options that are stylish, spacious, budget-friendly, and portable. Keep in mind the information above is purely based on the reviews, testimonials, complaints, and opinions of people who have used the products. As such, it gives you the information you need without any "marketing hype".
Furthermore, you may decide you don't want any of the Whirlpool models discussed. This means you have 2 options to choose from. Either get an alternative or use the features guide to help you make an informed decision with regards to dishwashers.