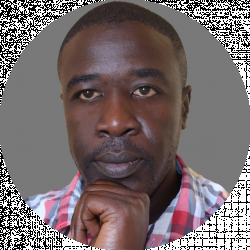 Latest posts by Barry Juma
(see all)
Thinking about buying an Electrolux stove? This brand is known for its aesthetically pleasing stainless steel appliances but, unfortunately, they aren't known for reliability. In fact, according to Consumer Reports, Electrolux ranked second to last in a review of 24 brands. However, their saving grace is their mid-range price, stylish design, and utilitarian features. We'll dive deeper into these features in this Electrolux stove model guide.
As Electrolux assures us, they collaborate with professional chefs in designing their appliances. And as you'll see in this article, their stove models offer different features that will complement your culinary endeavors. 
Reliability issues aside, Electrolux offers at least a one-year standard warranty on the purchase of a brand new Electrolux stove. You can also choose to get an Extended Service Agreement that covers repair costs for up to three years or the replacement of your product if it can't be fixed. This extended warranty comes, of course, at an extra cost, but it is totally worth it.
What To Consider When Choosing an Electrolux Stove
1.Fuel type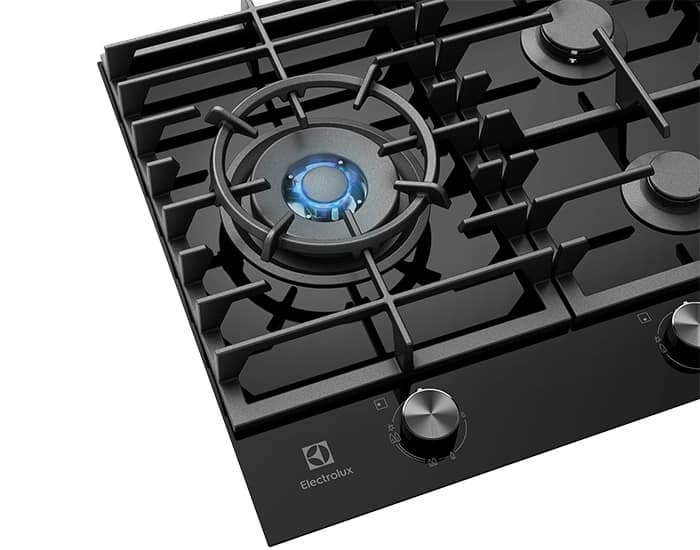 You can choose to buy either an electric or a gas stove. What's the difference between the two? Keep reading to find out more.
Gas 
Gas is a cost-effective option for cooking as opposed to electricity. So, if you have a gas connection then you may consider a gas stove. Here are the pros and cons of gas.
Pros
They offer an instant temperature increase or reduction.

Gas is great for flambéing as well as charring. 

The cost of gas is lower than that of electricity.

Gas stoves are cheaper than electric stoves because they don't have extra electric components.
Cons
Gas stoves have an open flame that's a fire risk.

There's also the risk of gas leaks.
Electricity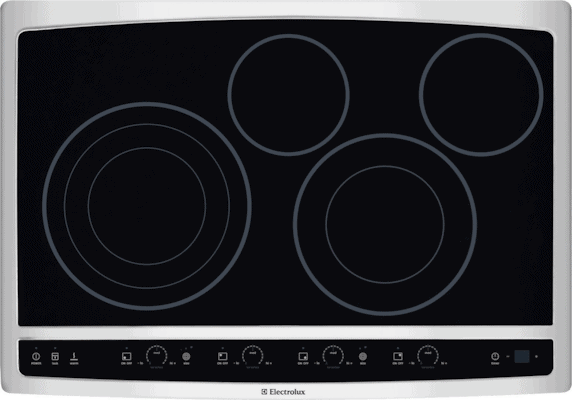 This option is ideal for those who don't have a gas connection in place. You may also want to consider electric stoves if you are worried about the safety risks of open flames. Here are the main pros and cons of electric stoves.
Pros
They're safer than gas stoves since they don't have open flames.

Modern electric stove designs – with glass cooktops – are sleek and stylish. 

Electric stoves are easier to clean than gas stoves.
Cons
It takes some time for the temperature to increase or reduce, meaning more cooking time than on gas stoves.

The cost of electricity is higher than that of gas. 
Induction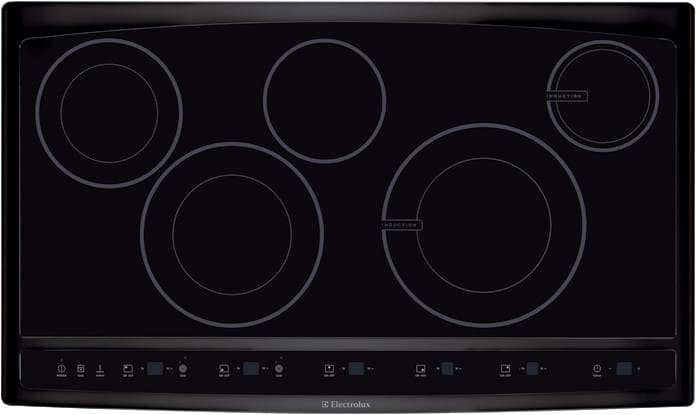 All non-gas Electrolux stoves have induction stovetops. What is induction? Certainly, induction uses electricity, so some might argue that these are electric stoves. However, there's a big difference: unlike conventional electric stoves, induction stoves use electromagnetic technology that directly heats up cookware without heating the cooking surface. 
Unlike the Electrolux electric stovetops that show a glow underneath the glass, induction stoves don't glow so it's difficult to tell whether it's on or not. Thankfully, Electrolux induction ranges and cooktops have indicator lights that alert you when an induction zone is active. 
Pros
Induction stoves are faster than both gas and electric stoves since they pass heat directly to the cookware.

These types of stoves are highly energy efficient since little to no energy is wasted.

Induction cooktops are easy to clean because of their smooth glass tops.

Temperatures are consistent and more precise than both gas and electric stoves.

They're safer than both gas and electric stoves because the cooking surface doesn't heat up.
Cons
Not all cookware is compatible with induction cooktops. Because of the magnetic technology these stoves use, your cookware should be able to strongly attract magnets. You can use a magnet to test this on your current cookware to know which one is induction capable.
2. Freestanding vs built-in
A freestanding unit has a stove at the top and an oven, all in a single appliance. If you move to a new home, all you need to do is disconnect the range and move with it. But they tend to take up quite a bit of space and so may not be the best for those with small kitchens.
However, built-in stoves are, as the name indicates, built into the kitchen worktop. If you already have a slot for a built-in stove then it will be easy to install this type. Shifting from a freestanding range to a built-in stove, however, will cost a bit of money to redesign your kitchen worktop. And if you're renting, it's such a hassle detaching it if you decide to move.
On the flip side, built-in stoves blend seamlessly into the kitchen's counter space and they are quite stylish. These are perfect for those with limited space. 
3. Size of the stove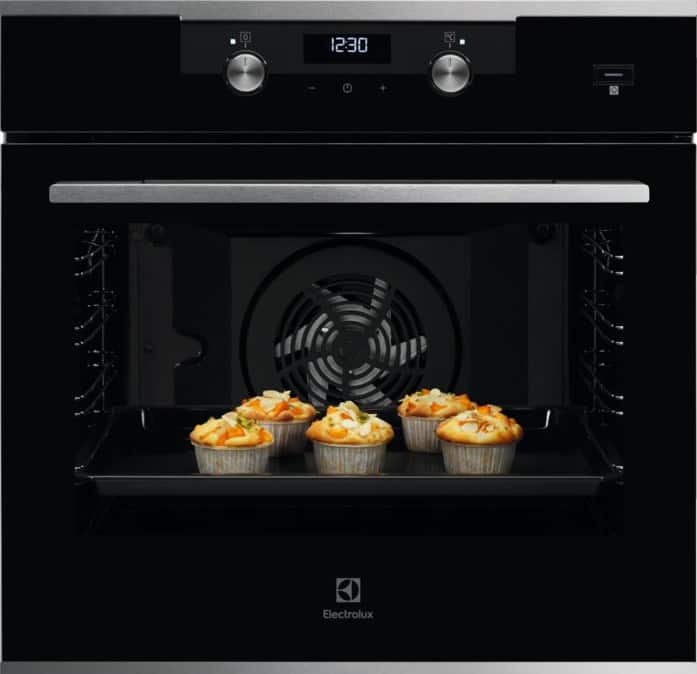 Consider the size of the stove that you want to buy. This is determined by the available space you have in your kitchen as well as your intended use. Electrolux has stoves with four, five, or six burners with sizes that range from 30 inches to 36 inches in width. 
If you have a large household and do a lot of cooking, then a large six-burner stove would be ideal for you. However, also consider the space you have for the stove before choosing the size to go for. This is especially important to think about if you're getting a freestanding range. 
If you choose to buy a built-in stove, consider the height of the countertop as well as the available space in which to slot it.  
4. Your cooking needs
Do you cook a lot of meals at a go? Are you interested in trying out different cooking techniques? These are some of the questions you should ask yourself before settling on a stove. 
For instance, as we mentioned earlier, gas stoves are great for flambéing and charring, so if you'll be trying out such cooking methods then a gas stove would be appropriate for you. 
Still, your needs are going to be different if you only cook simple meals. It would be a waste if you bought a large six-burner range but only cook occasionally. 
5. Your budget
The price of Electrolux stoves ranges from $1500 to about $6000 depending on the type of stove. Built-in cooktops are cheaper but you won't get an oven. The cheapest Electrolux cooktop is $1599 while the most expensive is $3149. 
Freestanding Electrolux ranges will cost you from about $3000 for a gas stove. On the higher end, you'll spend about $6000 for a 36" induction range. These prices are as seen on the Electrolux website.
You need not spend $6000 on a stove if you won't use all the bells and whistles that come with it. Consider foregoing features like self-cleaning found in the high-end models, if you don't find them necessary. And if you mainly do stovetop cooking, then you probably don't really need an oven. In this case, save some cash and opt for the cooktops instead. 
Main Features of Electrolux Stoves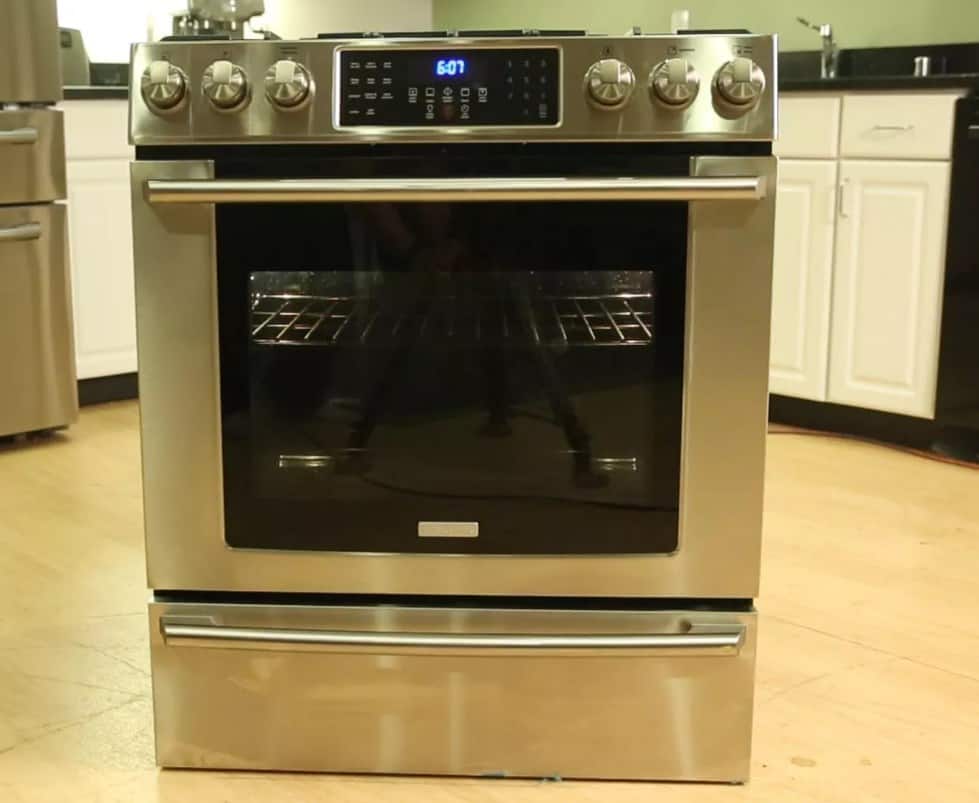 Stove-top design
Electrolux's electric stoves are induction units that have a sleek, smooth top. These are black in color with markings that show you where to place the pot.  The brand's gas stoves, as with those of other manufacturers, have grates over the stove-top. However, unlike other brands, Electrolux gas stoves are known for having continuous grates. 
These are grates that seamlessly extend over the entire top surface. Continuous grates make it easy to slide heavy pots from one burner to another without the need to lift them. 
Burners
Some Electrolux models (like this one) have an oval burner placed at the center of the stovetop, in between the standard circular burners. Perfect for large pots, this burner type is also great with griddles.  Most models also have one or two brass burners. Brass is popular for its high resistance to heat, so these burners won't warp after prolonged use. They are also more precise in heat distribution than standard aluminum burners. 
Because brass is more expensive than aluminum, Electrolux doesn't have stoves with all brass burners to keep the prices reasonable. The company opts to have aluminum burners alongside the brass ones. 
Controls
Models like this freestanding gas range have a touch control panel that Electrolux calls the IQ Touch. At a time when most of our devices have touch-screen panels, having one on your stove isn't far-fetched. 
There are models with conventional knob controls as well if you prefer. Moreover, all Electrolux freestanding ranges have digital displays. However, the cooktop models don't have displays, they are only fitted with knobs that have backlit indicators. 
Oven capacity
Electrolux's freestanding ranges have ovens that are almost similar in capacity but vary in size. For instance, their 36" dual-fuel range has an oven capacity of 4.4 Cu Ft and its dimensions are 14.5 inches in height, 28.25 inches in width, and 16.5 inches in depth. 
However, this 30" Gas Front Control range has an oven capacity of 4.5 Cu. Ft and dimensions of 17.5 inches in height, 24.125 inches in width and 18.75 inches in depth. All the Electrolux ranges we looked at have oven capacities from 4.4 Cu. Ft. to 4.6 Cu. Ft. 
Self-cleaning
Most Electrolux ranges have an oven self-cleaning feature. This works by using steam and high temperatures to loosen burned-in food particles. The cycle lasts about an hour to result in a clean, odor-free oven.
Warming drawers
Some freestanding models have warming drawers. Used to keep food warm before serving, this feature is perfect for those who often entertain. You'll only need to prepare your food in advance and leave it in the warming drawer, awaiting mealtime. 
Although you'll pay slightly more for a range with a warming drawer, it's a handy feature to have. 
Best Electrolux Stoves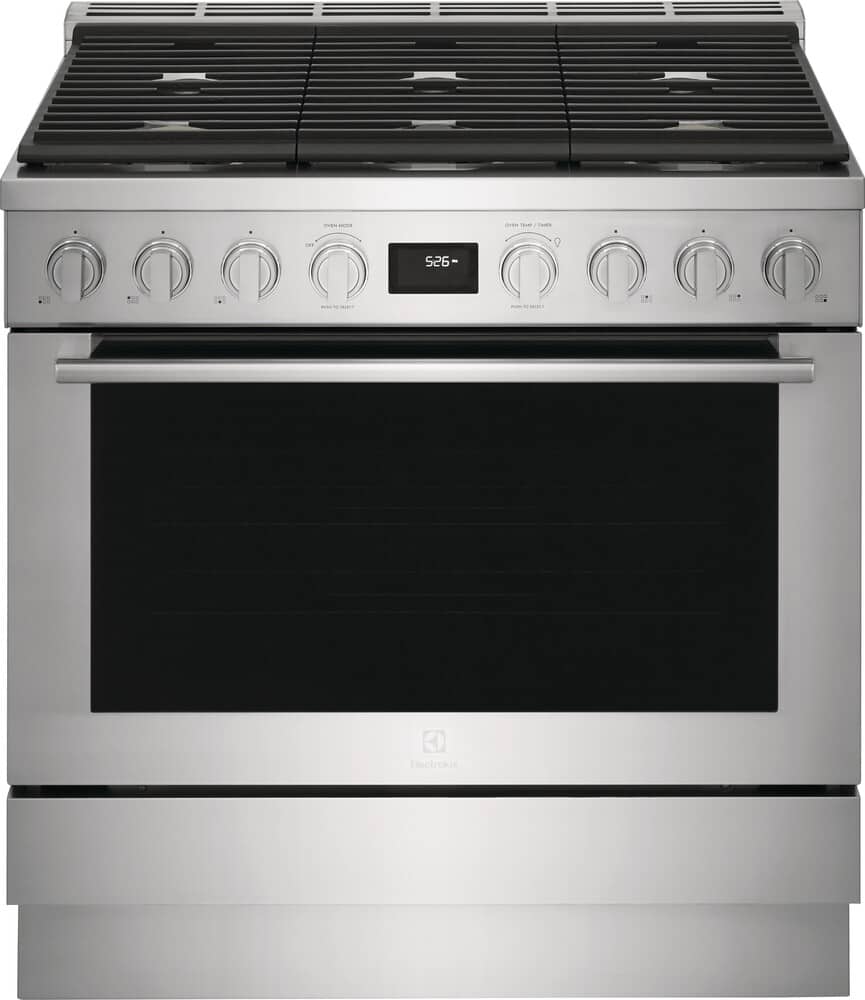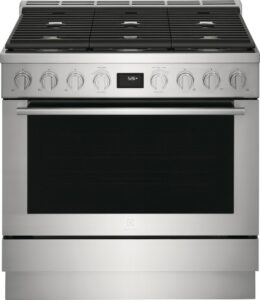 Electrolux is famous for its sleek appliances and this Electrolux stove is no different. Spotting a stainless-steel build, this 36-inch six-burner range will beautifully blend in your kitchen. It boasts a continuous grate that covers the entire stove-top. So, whenever you're working with large pots and pans, you only need to slide them over from one burner to another. 
This dual-fuel range was designed to complement a busy kitchen and its stand-out features are sure to ease your cooking process.
Brass burners
Among its six burners, there are two brass options. Brass, unlike aluminum, is great at retaining heat, thus ensuring a more accurate temperature. This material is also resistant to stains, making them easy to clean.
Dual fuel
This range offers the benefits of both electricity and gas. The stovetop is made up of six gas burners and the oven is powered by electricity. Speaking of the oven, it boasts convection technology that's well known for improved cooking over conventional ovens.
Self-cleaning feature
With this Electrolux range, you need not worry about keeping your oven clean. It has a one-hour steam-clean feature that removes any burned-on food and ensures an odor-free oven. 
| | |
| --- | --- |
| Pros | Cons |
| There are two brass burners that offer better heat retention for more accurate temperature. | It costs more than $4000. |
| The stove has six burners, ideal for those who cook a lot of dishes at a go. | The oven is rather small, with a capacity of 4.4 cubic feet. |
| It has a continuous grate for easy transfer of heavy pots from one burner to another. |   |
| The oven has a one-hour steam-cleaning feature. |   |
Induction stoves have grown in popularity over the last couple of years, and this Electrolux model brings all its benefits to your home. True, it looks sleek with an all-black stovetop and stainless steel body. But you'll love the safety that comes with using an induction stove over gas; there's no open flame and no risk of gas leaks. 
Four induction zones
The induction zones are marked using lines and dots and there are indicator lights to show when the zones are active. If you use larger pans, the left side of the stovetop has what Electrolux calls a bridge feature. This allows you to use two induction zones as one, offering a larger heating surface area. 
Knob controls
This Electrolux range's knob controls are simple to use, offering tactility that touchscreen controls lack. There are four knobs for the induction zones and two for controlling the oven's modes and temperature. 
4.6 Cu. Ft. convection oven
With a standard-sized convection oven, this freestanding range offers enough capacity for a family's cooking needs. Thanks to the convection technology, you'll enjoy excellent results, even if you're cooking multiple dishes in the oven.
Self-cleaning oven
Electrolux also fitted their popular self-cleaning feature in this model. Thanks to the potency of steam, your oven should be immaculate at the end of the one-hour cleaning cycle.
| | |
| --- | --- |
| Pros | Cons |
| The stove-top is easy to clean because of the flat and smooth surface. | This Electrolux range costs about $5000. |
| Induction stoves are faster than gas since they heat cookware directly. | Its 4.6-CuFt oven is rather small compared to other brands at the same price point. |
| The indicator lights show when the induction zones are hot. |   |
| The convection oven bakes food evenly and quickly. |   |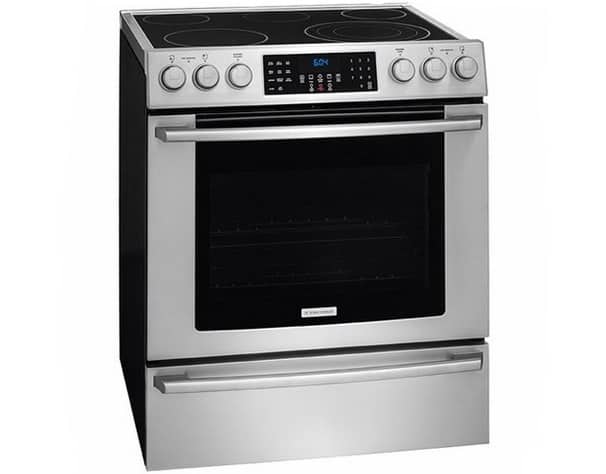 If the first two options above are costly for you, then consider the Electrolux EI30EF45QS, which is almost half the price of the previous models. This range carries on Electrolux's design language that's characterized by high-end aesthetics, making it a step farther by adding on a touch control panel. 
No doubt, this freestanding range will add a touch of class to your kitchen, but does it perform as well as it looks? Simply put, yes. 
Scoring highly in reviews, this model has earned accolades for its fast cooking times and excellent baking performance. Here's a look at some of its main features.
Front control panel and knobs
The touch control panel is easy to use, with clear labels and a bright LED display. This panel is symmetrically placed in between six knobs; three on either side. The knobs control the electric burners on the stovetop, as well as the warming drawer. 
Electric burners
The top surface is black with circles that mark where the heating elements are found. There are five electric burners of varied sizes, so you'll be able to use lots of different sizes.
Warming drawer
Beneath the oven, there's a warming drawer. This is handy for those who pre-cook and need to keep the meal warm until dinnertime. 
Convection oven
Thanks to two fans at the back of the oven, hot air is evenly distributed within the cavity for even browning. This convection feature ensures that no matter which rack you place your food on, it'll always come out uniformly cooked. 
| | |
| --- | --- |
| Pros | Cons |
| Easy-to-use touch control panel. | Its 4.6-CuFt oven is smaller than those of its competitors. |
| The Electrolux EI30EF45QS has fast cooking times. |   |
| Its convection oven evenly browns food on different racks. |   |
| It's more affordable than its similarly specced competitors.  |   |
| The range looks stylish. |   |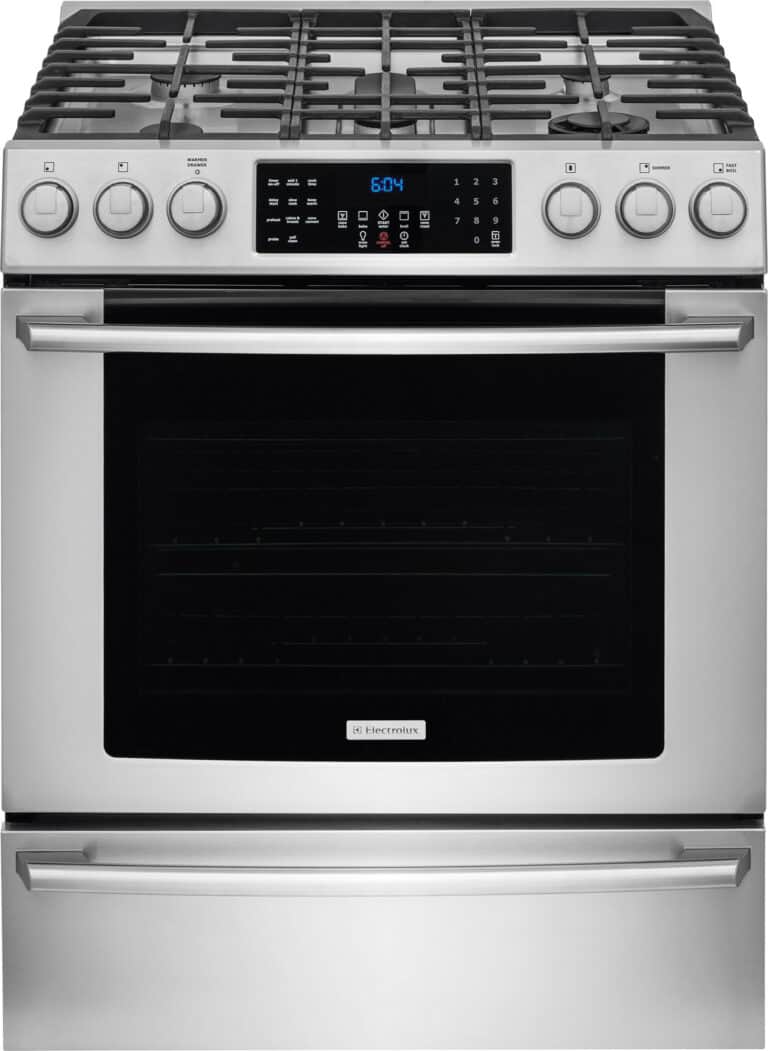 This Electrolux range is a sister to the electric model mentioned above, the only difference is that this is an all-gas model. The front face has a similar design language, rocking a touch control panel in between three knobs on either side.  Its touch panel is used to operate the oven, offering multiple modes that include convection baking and roasting.
The stovetop is where the family resemblance ends; this model has four conventional burners and an oval burner in the middle. And on top of these is a handy continuous grate. Here are some of this Electrolux stove's main features.
Continuous grate
With a continuous grate, you'll enjoy easy transferring of heavy pots from one burner to the next by simply sliding them over. This especially comes in handy when you're preparing multiple dishes at the same time. 
Oval burner
In between the four conventional burners, there's an oval burner that's ideal for griddles or even when you want to use an oven tray on the stovetop. 
Multiple oven cooking modes
With this Electrolux range, you'll be able to use the convection feature to bake, roast or even broil, but you can also opt to cook using traditional oven methods. You get seven cooking modes that include a cake and bread mode, as well as a slow-cooking mode. 
Warmer drawer
This model also boasts a warmer drawer that will ensure your food remains warm until it's ready to be eaten.
| | |
| --- | --- |
| Pros | Cons |
| The continuous grate on the stovetop makes it easy to simply slide heavy pots over from one burner to another. | Its 4.5-Cu.Ft. oven is smaller than similarly priced competitors. |
| This Electrolux range has a touch control panel for operating the oven. |   |
| The oven has self-cleaning capabilities to make sure it's always sanitary. |   |
| With an oval burner, you'll be able to use griddles and oven trays on the stovetop. |   |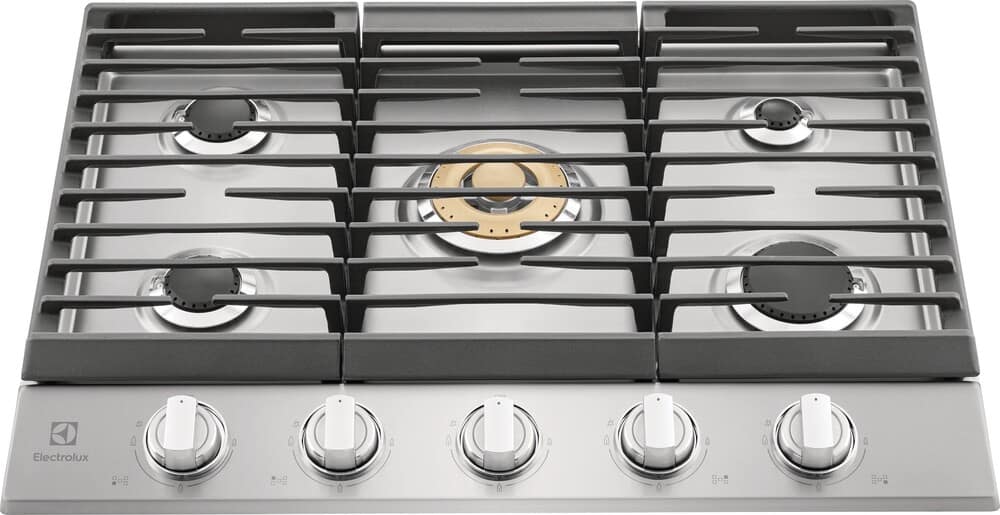 If you're looking for a built-in cooktop as opposed to a freestanding range, then this Electrolux stove is a great option for you. It's an all-gas stove with five burners that include one brass burner. More on the benefits of brass burners later. 
This cooktop is designed to fit the designated countertop space, so you need not modify the existing slot. However, Electrolux promises to reimburse any costs you incur in case you need to modify the current space. 
Brass burner
In between the standard aluminum burners, there's a brass burner as well. Brass burners are popular because they're highly resistant to heat, and they last longer than regular burners. Because of their heat retention properties, these types of burners offer more even heat distribution.
Continuous grates
The stovetop has edge-to-edge grates with a linear pattern that ensures you're able to easily move heavy pots without lifting them; simply slide them over. The grates are made of cast iron, which is both durable and great at distributing heat evenly.
Backlit knobs
The LED indicators on the knobs help to show whether a burner is turned on or not. This backlight also comes in handy in dimly lit situations. 
| | |
| --- | --- |
| Pros | Cons |
| Electrolux offers a perfect-fit promise, assuring you that this cooktop will fit in the existing space. | It has a chunky design. |
| The continuous grates are both sleek and ensure you can easily move heavy pots. |   |
| With backlit knobs, you'll always know whether a burner is on or not. |   |
| The cooktop boasts a brass burner. |   |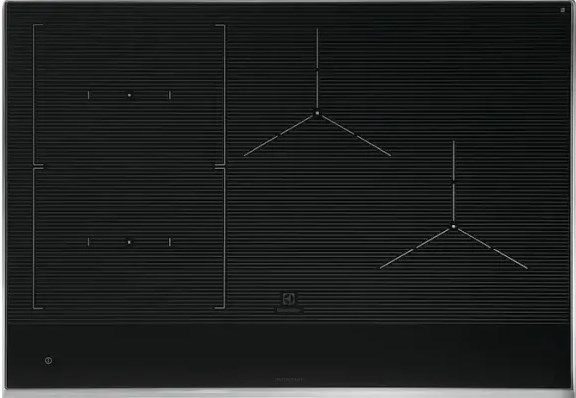 Enjoy the benefits of an induction stove with this Electrolux cooktop model. With an all-black surface, this sleek cooktop will enhance the look of your kitchen's countertop while offering functionality at the same time.  There are four induction zones and a touch-sensitive control panel at the top. This cooktop has several smart features like precise temperature control, which we'll take a look at below.
Sleek design
This cooktop sits almost flush with the countertop, and Electrolux also assures us that its dimensions will fit the current dedicated space for your stove. Its smooth black surface is also easy to clean.
Precise temperature control
This smart feature ensures that the temperature you've set for cooking remains constant throughout. The stove has sensors that detect the pot's temperature and adjust the heat accordingly. So, if the pot gets too hot, the sensors will lower the amount of heat emitted by the induction element and vice versa. 
Food warming mode
You can set what Electrolux calls the Serve Warm Mode. This allows the stove to maintain a standard temperature that keeps your food warm before serving.
Auto pot detection
This Electrolux cooktop automatically detects when a pot has been placed on an induction zone and it immediately lights the controls for that specific zone. 
| | |
| --- | --- |
| Pros | Cons |
| Induction cooktops are energy efficient since they heat the pots directly, thus cooking food faster.  | It's slightly more expensive than Electrolux's gas cooktops. |
| The stove is easy to clean. |   |
| Smart features like precise temperature control ensure that food is cooked to perfection. |   |
| The cooktop has a sleek design. |   |
FAQs
Question: Where are Electrolux stoves made?
Answer: Electrolux stoves are made in the US, as well as all the company's other products, except for their refrigerators, which are made in Mexico.
Question: How do you clean an electric Electrolux stove?
Answer: You can clean an electric Electrolux stove using baking soda and warm water. Here are the steps: 
• Mix three parts baking soda and one part warm water to make a paste. 
• Apply this paste on the stovetop and leave it for a couple of minutes so that it breaks down the grease. 
• Wipe off the paste using a sponge.
• Use a towel with soap and water to wipe off any leftover residue on the stovetop's glass surface.
Question: Which stove brand is the best?
Answer: Some of the best stove brands according to online reviews, are:
• GE Appliances
• LG
• Bosch
• Samsung
• KitchenAid
• Wolf
Question: Do chefs prefer gas or induction?
Answer: Professional chefs prefer gas stoves because they allow for a variety of cooking techniques like flambéing and charring, which are difficult to do on induction stoves.
Question: What is the most reliable induction cooktop?
Answer: According to online reviews, GE Profile induction cooktop models are the most reliable, and they offer a good balance of cost and functionality.
Finally
Electrolux stoves are great-looking appliances and, although they aren't the most reliable, the company has a one-year standard warranty as well as an extended warranty for those who pay extra. There are a lot of things to consider before choosing the ideal stove. Hopefully, this article has helped you narrow down your options, bringing you closer to choosing the perfect Electrolux stove for your needs.