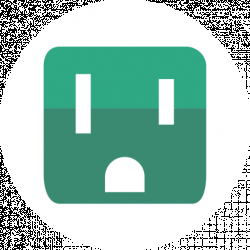 Latest posts by Appliance FAQs Team
(see all)
Let me take a wild guess. You're planning to buy a new microwave. If so, you have hit the right spot. In this article, we are going to talk about the best Frigidaire microwave models.
While Frigidaire is mostly known for its home refrigerators, it also has a complete range of kitchen equipment in its product range. In fact, it is one of the most dependable brands when it comes to microwaves. Quite a few of their products have gathered great reviews from the users.
As expected, Frigidaire has a large range of microwaves, including both over the range and built-in microwaves. So picking the right model matching your requirements isn't easy.
To help you out, we have shortlisted the top seven Frigidaire microwaves and mentioned their pros and cons. While analyzing the products, we took into account multiple parameters. These include performance, power consumption, and features. After spending hours comparing the closely matched products, we were able to pick the toppers.
So let's get down to business and talk about choosing microwaves.
Choosing Your Microwave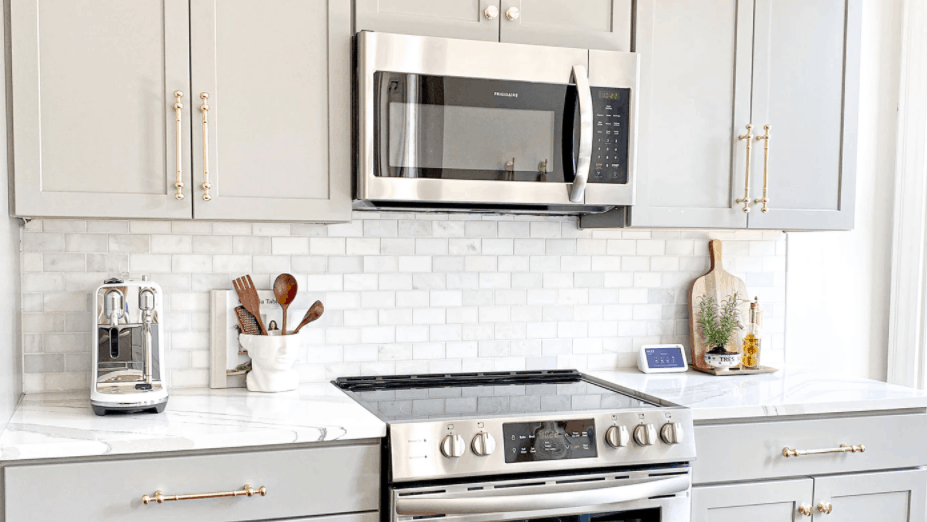 Quite simply, your kitchen deserves a top-grade microwave. The most common use of microwaves is for thawing or reheating frozen food quickly. However, modern microwaves are loaded with features that can help you to cook gourmet food easily. These include features like convection, grilling, and baking,
Even so, not every microwave is good enough for performing the way you need. While picking a new microwave, you need to be clear about the size, features, and power capacity to make the right choice. So doing the right bit of research before picking a model is the smart choice.
Buying Guide for Microwaves
To help you out, we have broken down the guidelines for buying a microwave. No matter the brand you choose, these are some aspects that you need to be aware of.
Conventional Versus Convection
This is the first choice that you need to make. A conventional microwave uses microwaves to cook food. On the other hand, a convection microwave combines microwave technology with heat radiation and the circulation of hot air. This results in a more even heat distribution around the food and the ability to cook more dishes.
As a result, convection models can be used more like an oven and are more capable of cooking a variety of dishes. If you love pot roasts or grilled salmon, this is the type that you need to pick. Since these models combine multiple cooking modes they come with a higher price tag. The advantage is, you need not buy a convection oven separately.
Types of Microwaves
The type of microwave you choose will depend on the space in your kitchen and the capacity requirements. Also, the installation process will depend on the type you pick. Here are the main types of microwaves available. 
Countertop
These are the most popular type due to their compact form and good portability. You can simply set it on the counter, plug it in and start cooking. These models also minimize the installation requirement. Their capacities can range between 1 to 2 cubic foot and the wattage can vary from 600 to 1,200 watts.
The countertop models also come with affordable price tags. However, they will reduce the effective workspace in the kitchen unless placed inside a cabinet.
Over-the-range
While these units function as a countertop device, they are installed above the cooking range to save space. They also come with a built-in ventilation system to eliminate smoke and odors generated while cooking. They are available in a variety of sizes and the average wattage is around 800 watts or more.
Since these models require space above your stove, they may require rearranging of the kitchen cabinets. So in most cases, they are purchased during the remodeling of a kitchen.
Built-in
These microwaves are set inside special drawers or cabinets to free up space in the kitchen counters. They are the most high-end options and are often paired with wall ovens. They are easy to use and come with lots of features. Since they don't have a swinging door, they are great for kitchens with space constraints.
The Size
Picking a microwave of the right size is extremely important. This includes both the outer dimensions and the internal capacity of the unit. Firstly, you need to measure the area in the kitchen where you have planned to place the unit. Next, you need to check the dimensions of the model you have picked to check if it fits in this space,
Keep in mind that external dimensions of devices with the same internal capacity can vary between brands. Also, make sure that there is a power outlet nearby for connecting the machine.
The internal capacity can be anywhere between 1 to 2 cubic feet. Compact and medium-sized microwaves are between 1 to 1.5 cubic feet. Full-size devices range between 1.6 to 2 cubic feet. Extra-large models above 2 cubic feet are available but they are hardly used in households.
Keep in mind that the usable capacity is usually less than what manufacturers claim. It can be anywhere between 50 to 60 percent of the advertised figures. For over-the-range and other built-in models, you'll need to consult the retailer for installation. So you can take the help of their expertise to pick the right size.
Wattage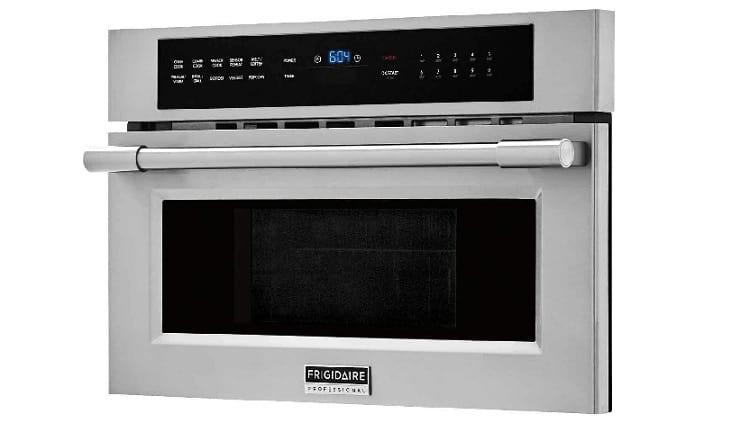 Wattage measures the power generated by the microwave. The higher the wattage the faster will be the cooking speed. That said, higher wattage will also result in a larger size and a higher price. Obviously, the wattage requirement will depend on how you use your microwave.
Generally, low wattages around 500 to 700 watts are not good for cooking or heating. Devices ranging between  600-800 watts are good for reheating food and cooking small items. Ideally, a device between 1,000-watt or 1,200-watt is best for cooking full meals for a family.
Microwave Features
Most microwaves come with a touch panel control and essential features like cook time, defrost, power level adjustment, and timer. It's important to pick a panel that's easy to use and has markings that are clearly readable. Apart from that, there are a few other features that you can look out for.
Preset cooking times– This feature allows you to press a single button to cook a particular dish to optimize time and power consumption. There can be various options including pizza, popcorn, beverages, and frozen dinners. 
Inverter technology– This is a feature in some high-end models to optimize power consumption. If you want to heat a food item at 50 percent power, the inverter keeps the power level consistent without allowing it to fluctuate.
Sensors- Some microwaves can automatically adjust the cooking time and power setting by sensing the steam or moisture emitted from the food. They can even shut down in case the food gets too hot. Quite a Frigidaire microwaves come with this technology.
Easy Clean Interior- This feature makes it easy to wipe away the food spills and splatters on the interiors walls. To facilitate cleaning, the walls are made from materials like stainless steel or porcelain enamel.
Frigidaire Microwaves: Our Top Picks
FRIGIDAIRE FGMV17WNVF Over the Range Microwave Oven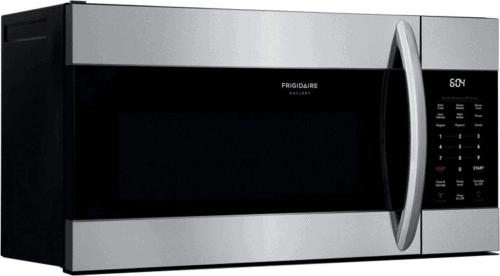 This is an over-the-range microwave oven that combines multiple features with a striking design. The 1.7 cubic feet volume and 1000 watts of power make it a good choice for small families.
What most users liked is the range of features that make this microwave easy to operate. There are over 30 preset options for various dishes. In addition, there's a sensor-operated cooking feature. The device automatically adjusts the cooking time and power levels based on the sensor inputs.
It has one-touch operations and 9 different power levels for various dishes. The one-touch reheat option is a practical feature that most users loved.  The stainless steel body looks attractive and is highly durable. It also resists fingerprints and smudges. Frigidaire also uses a special Effortless Clean feature on the interior surface. That makes cleaning the insides super easy.
With 2 in-built fans, the ventilation system works well. Frigidaire has also added a charcoal filter and a removable grease filter. There are dual LED lights in the interior for better visibility. Bonus feature: a removable rack for cooking multiple dishes and optimizing cooking time.
Keep in mind this is a heavy unit and installation can take some time and effort. So make sure that you have the right amount of space for it.
To be honest, the device comes with a high price tag and lacks the convection feature. However, the all-around performance makes it good enough to recommend. So if you're looking for a stylish and reliable device, this microwave from Frigidaire deserves attention.
Pros
1000 watts for fast cooking

One year warranty on labor and parts

Excellent sensor cook feature 

Automatic defrost option

Easy to clean and maintain
Cons
No convection system

It's expensive

Some users faced issues with Frigidaire customer service
FRIGIDAIRE FFMV1645TS Over the Range Microwave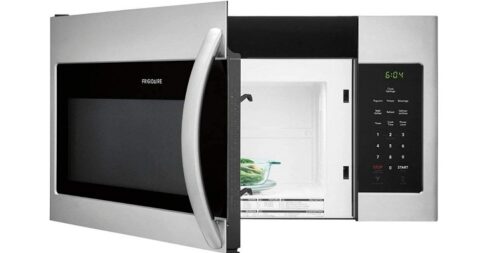 With the right amount of power and capacity, this is another easy to use over the top Frigidaire microwave. While it isn't the best product in the Frigidaire stable in terms of features, what sets it apart is the affordable price tag. The metal body with a shiny stainless steel finish makes it look beautiful in almost any kitchen. Apart from that, there are plenty of functions that add to the convenience,
For example, there's multi-stage cooking for customizing the microwave as per your cooking needs. Also, it has one-touch reheat and defrosts options. There are 10 power levels to help you cook a variety of dishes. The capacity of 1.6 cubic feet and 100 watts of power makes it a medium-sized device. The overall cooking time is fast enough for serving a family of 4.
The good news is, it comes with the sensor cooking feature that works like a charm. Other features include one-touch buttons and multiple LED lights that provide great visibility. Note, there's no convection feature. Not that we were expecting any at this price point.
Lastly, some users mentioned a few issues with this microwave in the long run. We would advise you to choose an extended warranty with this one. Overall, it's a simple and affordable microwave, that's great for daily use.
Pros
1000 watts and 1.6 cubic foot capacity

Classic design looks great

2-speed ventilation system

Easy to install

10 power levels
Cons
The outer body isn't smudge-proof

Does not come with a charcoal filter

Lacks preset options
Frigidaire FFMO1611LS Countertop Microwave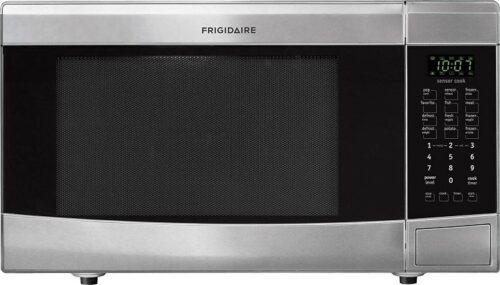 If you're looking for an easy-to-use countertop microwave, this is a great option from Frigidaire. The white color lends it a regal touch that's sure to stand out in your kitchen. The combination of 1.6 cubic feet and 1100 watts works great for cooking a variety of dishes at a fast pace. You also get multi-stage cooking options for more flexibility.
As expected, there's a sensor system that makes it easier for newbie cooks. It also optimizes the time and power consumption by adjusting the power output automatically. Besides, there are ten power levels that can be adjusted as per your preference. Users liked the ease of operation with the touch panel. Some also liked the relatively silent operation of the device. 
However, Frigidaire hasn't provided the easy to clean interior features in this one. So cleaning will take some time. Moreover, the stainless steel isn't marked as smudge-proof. While it lacks the premium features like some other Frigidaire microwave models, the affordable price tag is a big plus. Those looking for a powerful full-size microwave without breaking the bank should check this model out
Pros
1100 watts of power for fast cooking

Easy to install

Smooth one-touch options

A zero clearance door design

10 power levels
Cons
Doesn't come with convection

Some users reported performance issues
FRIGIDAIRE FFMV1846VS Over The Range Microwave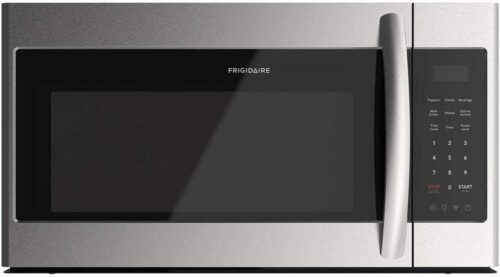 For larger families, a microwave oven of higher capacity is a practical choice. With a volume of 1.8 cubic feet, this is a device that fits larger cookware with ease. To start with, the stainless steel body looks great and feels durable. Most users appreciated the looks of the device in a modern kitchen.
Frigidaire has packed the device with one-touch cooking options. Quite simply, this makes the device very easy to use. Cooking items like popcorns, potatoes, and beverages are super easy with the top row of buttons. There's also a sensor-based reheat option for fast warming of food.
With 1000 watts of power and 10 power levels, there's plenty of flexibility for customizing the machine as per the cooking needs. The LED lighting is well designed to illuminate the interior as well as the cooktop below the device. The good news is the over-the-top design also doubles up as a ventilation system for your kitchen. There are two fans for air delivery. In addition, it also comes with a removable grease filter.
That said, if you have a compact kitchen, the installation isn't going to be easy. A few users also reported the device malfunctioned within a year. On the whole, this is a well-designed product that is best for users looking for a large microwave. Otherwise, there are better options in terms of price and performance.
Pros
Large capacity for big families

Sensor cooking works great

One year labor and parts warranty

Interior LED lights

An extra-large glass turntable
Cons
The supplied hardware isn't of the best quality

The exhaust system lacks power

No charcoal filter
Frigidaire FFMV1846VD Black Over-The-Range Microwave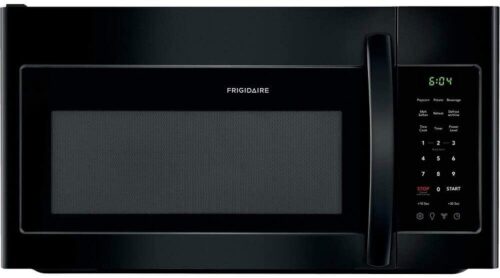 While most over-the-range Frigidaire microwaves come with an attractive look, the black color makes this model stand apart. Admittedly, there aren't any additional features that make this device special. The " if it works don't fix it" approach works well as this unit has all the features that users love in Frigidaire microwave models.
With 1.8 cubic feet of space, the capacity is on the higher side. It also delivers 1000 watts of power for fast cooking action. The large size allows it to accommodate 13″ x 9″ baking dishes and larger cookware.  There are the standard one-touch cooking options with a sensor-based reheat feature. With 10 different power levels, you have enough control to customize the cooking.
Other than that, it also doubles as a ventilation hood for your kitchen. However, some users remarked that the dual fans aren't sufficiently powerful for delivering top-notch ventilation. In a nutshell, this is a reliable performer that's easy to use and offers great value. We would wholeheartedly recommend it for large families.
Pros
Large capacity for big families

Minimum noise levels

Affordable price tag

Comes with a removable grease filter

One year warranty on parts and labor
Cons
Not an easy unit to install

Poor quality mounting hardware
Frigidaire FGMO3067UD Gallery Series Built-in Microwave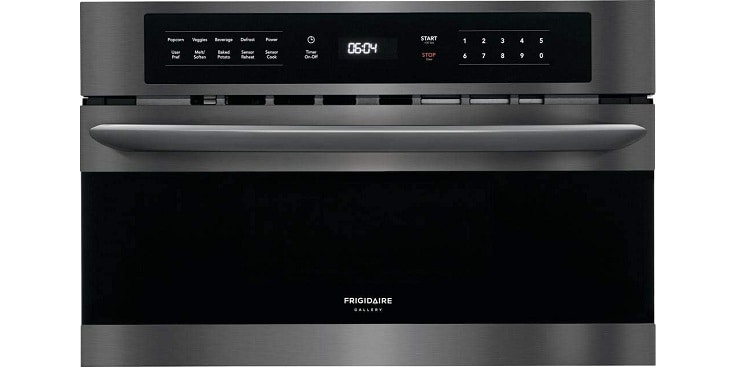 Built-in microwaves are a good choice for small kitchens and this product from Frigidaire is a feature-packed device that deserves a closer inspection.
The stainless steel body looks great with a black finish. The door comes with a drop-down configuration that provides easy access. The smudge-proof design also keeps the surface clean.  With a 1.6 cubic feet inner area, you can easily fit big bowls into this unit.
Besides, the one-touch operations make it super convenient for operations like reheating and defrosting. Beyond that, the device comes with a sensor-operated cooking feature. So optimizing the power consumption and time is automatically done.
Cooking power is limited at 950 watts with 10 different power modes. The power delivery is good but not the best in this category. That being said, the high price tag of the device will keep it out of budget buyers. Other than that, this is a top-end model that delivers reliable performance.
Pros
Large capacity with easy access

Five cooking options

LED interior light

Comes with a removable grease filter

One year limited warranty
Cons
It's pricey

No convection feature
FRIGIDAIRE FPMO3077TF Professional Built-in Convection Microwave Oven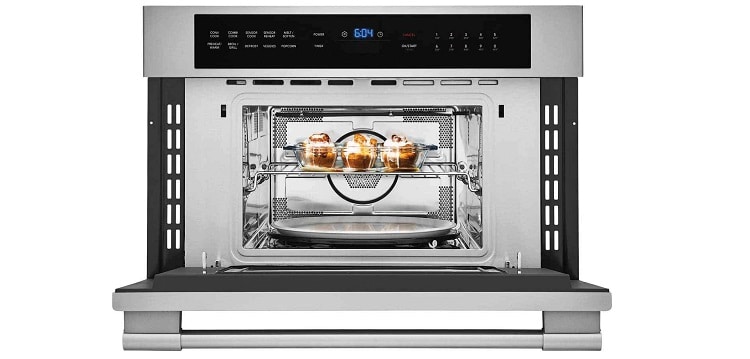 Even though a professional-grade microwave oven isn't for household users, this is one of the best products among the Frigidaire microwave models. Firstly, the machine combines microwave technology with a convection oven for delivering top-grade performance for professional cooks.
While the inner area is 1.6 cubic feet, Frigidaire has loaded the device with 1750 watts of power. So no matter the dish you plan to cook, a super-fast cooking speed is assured. On top of that, there's a Powersense cooking feature and auto defrost.
Next, there's the sensor-operated cooking mechanism. That makes it easy to experiment with the new recipes. Another excellent feature that users loved is the keep warm facility. The microwave will keep your food warm for 90 minutes without fail. Apart from that there's LED lighting that stays on while cooking.
To sum up, this is a professional-grade device that checks all the right boxes. While it comes with a high price tag, Frigidaire hasn't compromised in terms of features.
Pros
Smudge-proof stainless steel structure

9 power levels

One-touch options

A drop-down door for easy access

One year limited warranty
Cons
It's pricey

No easy-clean interiors
Tips for Using a Microwave Safely
Cooking in a microwave isn't the same as conventional cooking. So the ground rules are different. To make the best use of the microwave in a safe manner, here are a few important rules that you need to keep in mind.
Always follow the manufacturer's instructions while ensuring your safety.

Conventional metal containers are not to be used in a microwave. It's best to use glass and ceramic containers. Some plastic containers are also labeled for microwave oven use.

Heating water in a microwave can result in "

Superheated" water

leading to severe accidents. Adding ingredients like salt, sugar, or instant coffee before heating can reduce the chances of such an event.

Keep in mind that different food items will take different times to heat up. For example, a bowl of soup will heat up faster than a steak. Also, smaller food pieces will heat up quicker than larger ones.

Check for any signs of damage around the door hinges, latch, or seals. This can lead to the leakage of microwave radiation from these areas which is harmful to health. In case the oven seems to be running with its door open, stop it immediately.

Ideally, you should heat your food to 75 degrees Celsius to make it fully ready. In case it's a liquid, wait till it starts steaming or bubbling.
List of Top Recommendations
There you have it. We have listed out the best Frigidaire microwave models to pick. Here's a look at the top three choices that stand out in terms of performance and features.
Frigidaire FFMV1846VD Black Over-The-Range Microwave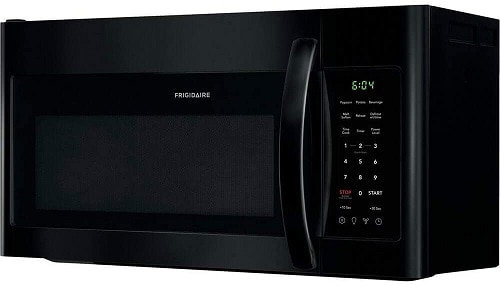 Combining an extra-large volume of 1.8 cubic feet with an affordable price tag, this is our top pick in this range of microwaves. The power delivery stands at 1000 watts- good enough for fast outputs. Easy-to-use buttons and 10 different power levels make it a great choice for cooking up a variety of dishes.
If you want a simple and reliable microwave, this is a model that you can't go wrong with.
FRIGIDAIRE FGMV17WNVF Over the Range Microwave Oven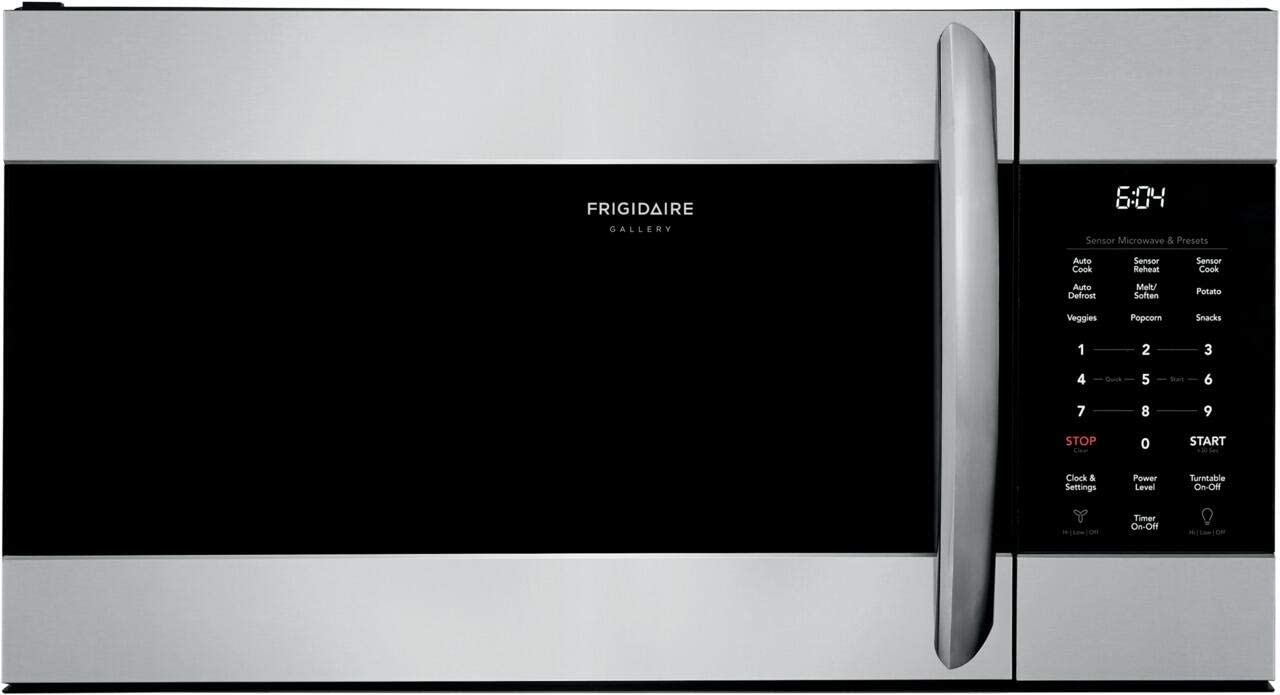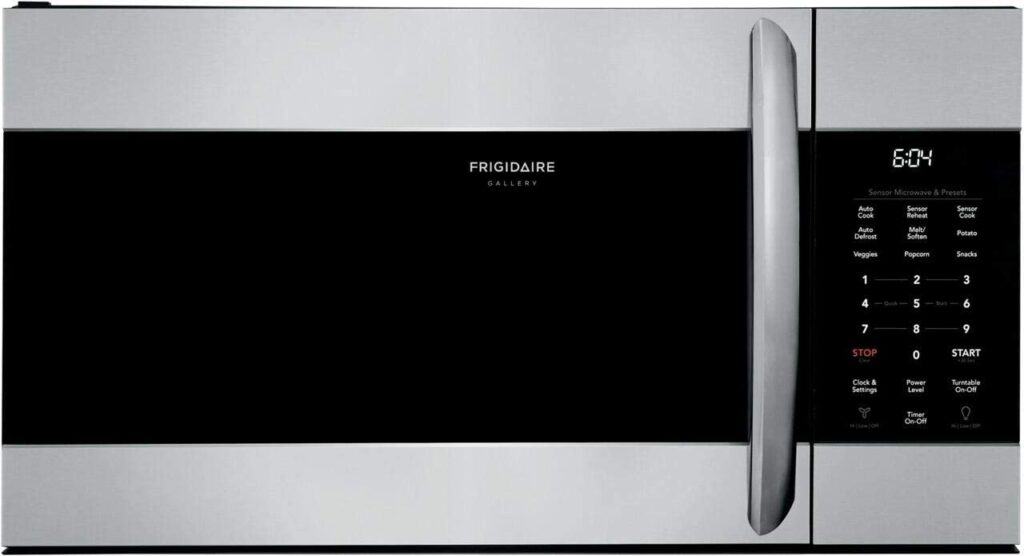 This is a feature-loaded microwave that's perfect for pro cooks as well as normal users. With a 1.7 cubic feet capacity and 30 different settings, this is a topper in terms of performance. Moreover, it also has features like sensor-based cooking and easy-to-clean interiors.
Overall, a reliable performer with top-notch advanced features.
Frigidaire FFMO1611LS Countertop Microwave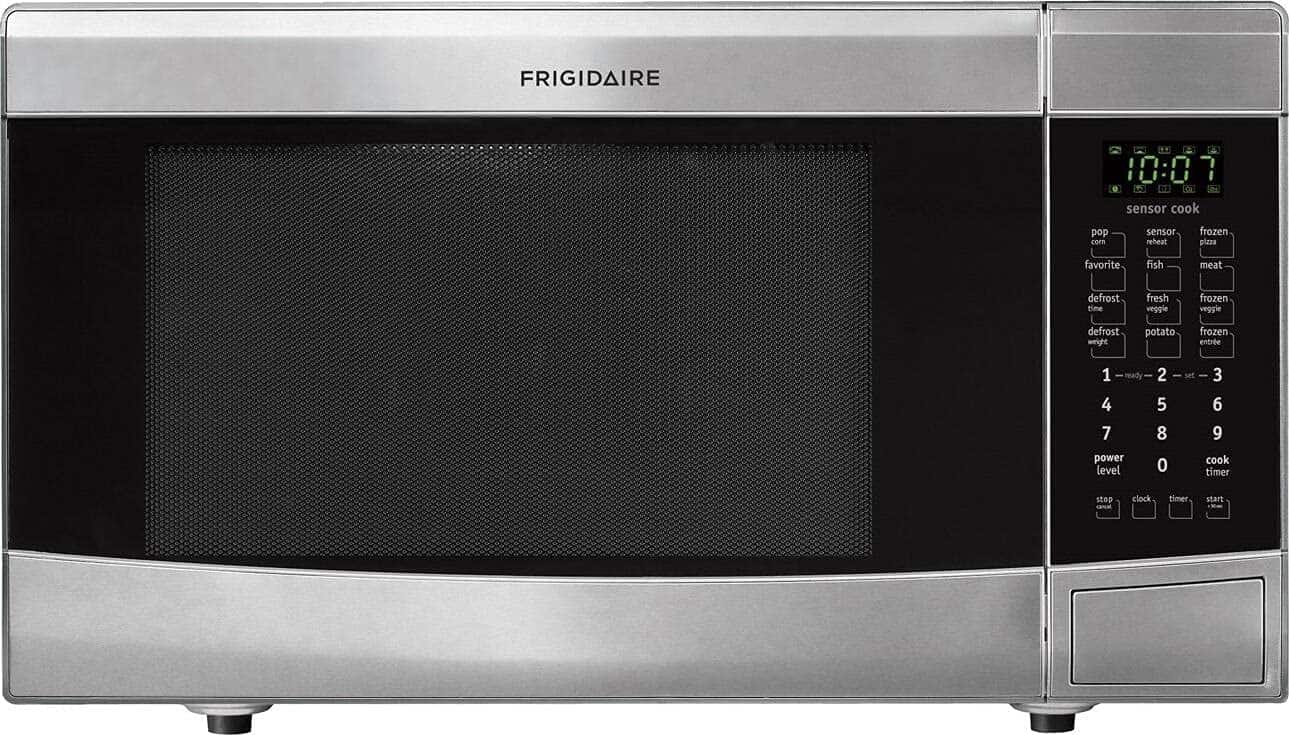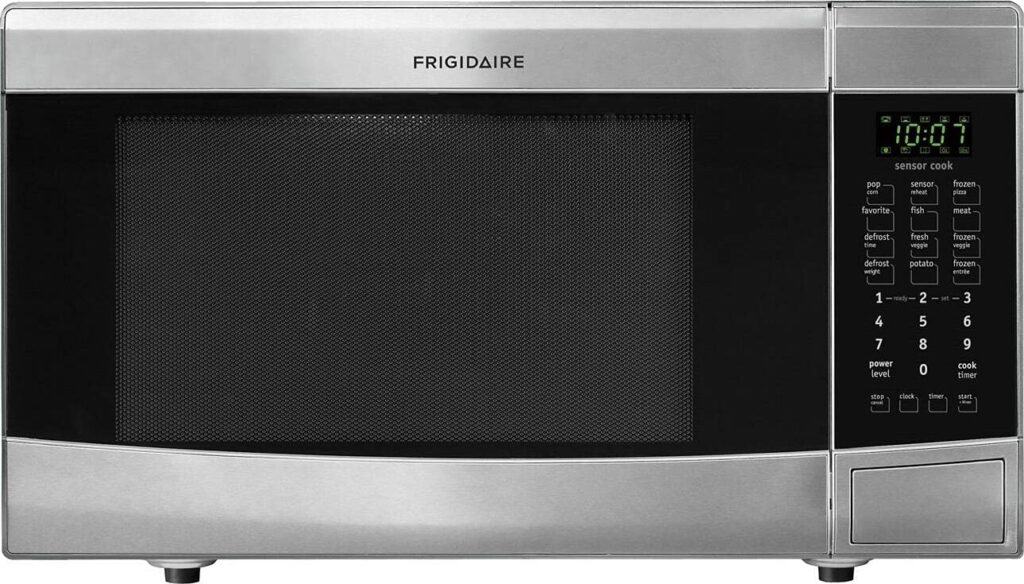 Offering a superb combination of 1.7 cubic feet of space with 1100 watts of power, this is the best countertop device from Frigidaire. It comes with a sensor cooking option as well as multi-stage cooking features. The classic stainless steel design makes it a great choice for contemporary kitchens.
Anyone looking for a microwave that offers a solid price to performance ratio should check this model out.
FAQs
Question: Are Frigidaire Microwaves Any Good??
Answer: Frigidaire microwaves offer a good balance of price or performance. Their products are dependable performers.
Question: Who Makes Frigidaire Microwaves?
Answer: At present, Frigidaire microwaves are manufactured by the Swedish multinational brand Electrolux, which is its parent company.
Question: What are the Signs That a Microwave is Going Bad?
Answer: Some common signs are smokes, sparks, and sound while operating. The food might not heat up properly and the keypad can stop functioning.
Question: How Long do Frigidaire Microwaves Last?
Answer: Even with heavy use, a microwave from any reputed brand should last between 7 to 8 years. With the right maintenance, they can last longer.
Question: What are the Dangers of Microwaving Food?
Answer: Cooking in a microwave by using microwave radiation is an energy-efficient process and there's no reduction in the nutritional value of food. When all safety precautions are followed, the food doesn't become contaminated in any way.
Conclusion
Choosing the right microwave isn't easy. The truth is, one size doesn't fit all. However, once you know the main points to look out for, you're good to go.  That's why we spend hours writing this comprehensive buying guide for you.
With its wide range of products, Frigidaire is a brand worth checking out. We marked the Frigidaire FFMV1846VD Black Over-The-Range Microwave as our top pick. If you want a countertop model, check out the Frigidaire FFMO1611LS Countertop Microwave. Now you have this buying guide and the list of the top Frigidaire microwaves to help you make the right pick.