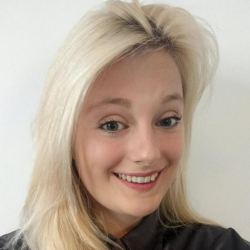 Latest posts by Rosie Greaves
(see all)
Maytag is a popular brand of dryer and one that is known for its reliability. Owned by Whirlpool, there are many different Maytag dryer models on the market. In this guide, we'll look at the Maytag Neptune dryer series.
Ideally, you're looking for a dryer that takes the strain away from doing laundry. This guide looks at the Maytag Neptune series, so you have all the information you need. If, however, you're wondering whether to invest in a Maytag Neptune dryer, this guide can also act as a source of info to help you decide if it's a dryer worth spending money on.
We'll give you the lowdown on the brand's essential features, provide some actionable advice about the dryer, and answer a few FAQs.
That's a lot to cover, but first…
Bottom Line Up Front
Neptune produces a reliable range of gas and electric dryers, but it's not uncommon for the occasional issue to arise. Read the full article to learn about common problems with these machines and their solutions. 
But for a quick summary, you can care for your Neptune Dryer by:
Ensure all electrics are correctly plugged in

Regularly cleaning the lint filters to ensure there isn't any build-up

Make sure the door is fully closed during operation

Not overloading your dryer
About The Maytag Neptune Dryer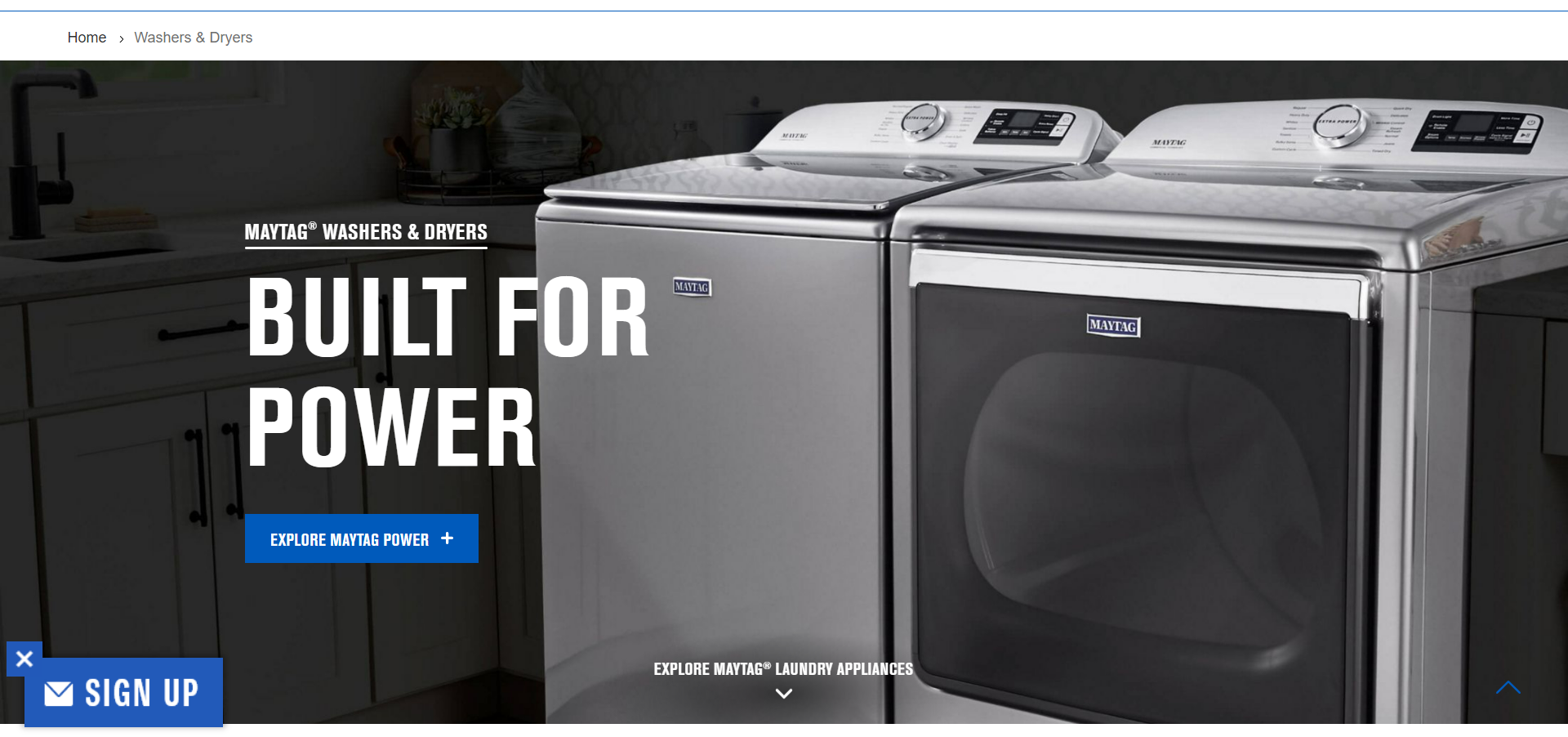 The Maytag Neptune dryer series is the first dryer of its kind to offer different drying compartments to suit different drying needs. The top enclosure uses indirect heat from the lower chamber to dry-clean clothes with sensitive drying needs, such as silks, hats, sweaters, shoes, etc. In contrast, the lower compartment is a traditional dryer. 
The first Maytag Neptune came out in 1997. Neptune dryers are either gas or electric and are front-loading, meaning they resemble the loading style of your washer. Also, the controls are on the front and can be placed upon a laundry pedestal or stacked on your front load washer. 
Electric dryers are easier to install because they simply plug into an electric socket. In addition, their peak temperature isn't as high as a gas dryer, meaning it takes your clothes a longer time to dry. Besides, troubleshooting and repairing electric machines are more straightforward than their gas counterparts. Namely, because they're easier to install and have a cheaper initial cost. 
Gas dryers, on the other hand, are more energy-efficient, and since gas is cheaper than electricity, they cost less to operate. However, their initial cost is usually more expensive. In addition, you'll need to hire a professional to connect your dryer to a gas line. Lastly, gas dryers can get hotter than electric ones, so drying times are faster. 
With that in mind, there are several series in the Maytag Neptune dryer line: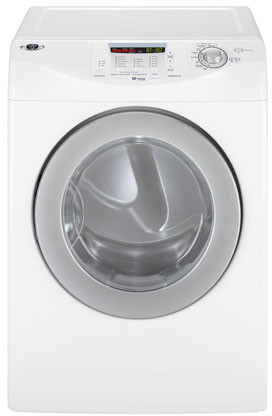 MC Series

MD Series

ML Series

MDE Series
Within each series, there are several Mayfair Neptune dryer models. Needless to say, we won't be going into each and every single dryer in this guide. Instead, we'll provide an overview of each series, specifically referencing some of their most popular models and features. 
Maytag Neptune Dryer Core Features
Although there are differences between the series, there are several features that each Maytag Neptune Dryer offers. Let's take a look…
Drying Options
You get access to various drying cycles, including wrinkle release, which gets rid of wrinkles in dry clothes. In addition, dryers offer heated tumble drying followed by a five-minute cool-down process. Other drying options include special cycles, including Sensor Dry, Time Dry, and Air Fluff.
Maytag Neptune dryers also use IntelliDry® sensors, which measure the moisture levels you choose for your drying cycle. For example, suppose the garments you want to dry are very wet. In that case, the sensors will calculate how much moisture they contain to estimate the appropriate drying time. Lastly, you also can opt for 'wrinkle prevention,' which is just regular heat-free tumble drying once the load is dry.
An LCD Control Panel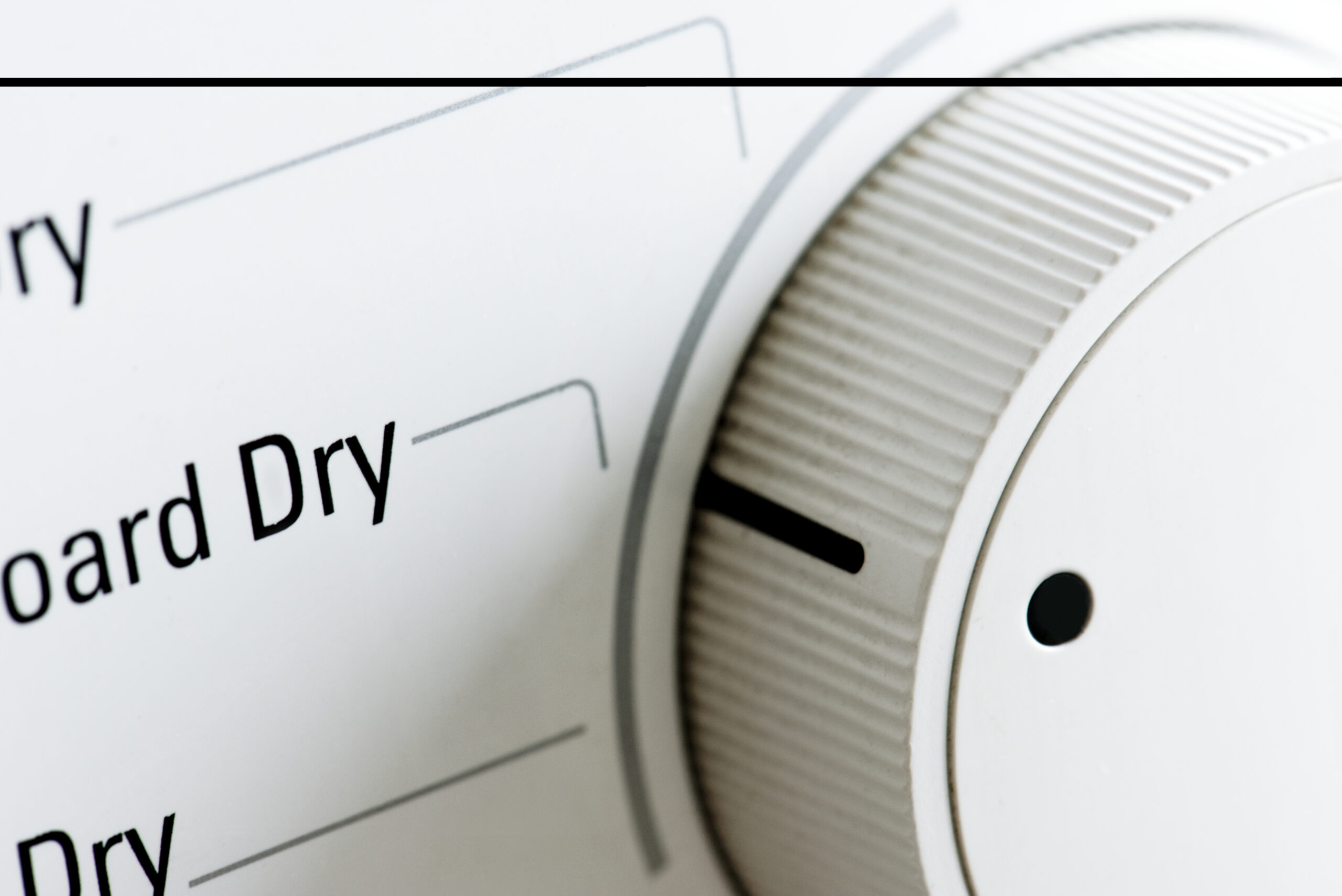 All dryers come with an easy-to-use control panel at the front of the dryer. From here, you can select your temperature setting and either an automatic drying cycle or a timed dry cycle. You'll see the estimated time remaining on the screen in both cases. There's also an end-of-cycle sound, so you'll know when your laundry is finished drying, 
Cycle Status Indicators
You'll also see cycle status indicators on your LCD screen to update you on your drying cycle's progress.
For example:
The "Sensing" indicator tells you the moisture sensor is operating. As we've already hinted at, the moisture sensor determines whether the clothes are still damp and adjusts the level of heat accordingly. However, this indicator won't light during timed cycles. 

The "Wet" indicator tells you the load is still wet and/or the drying cycle has just begun. 

The "Cool Down" sensor indicates the cycle has finished drying with heat and is now tumbling your load without heat to cool it down. 

The "Check Vent" sensor only operates on automatic drying cycles and concerns airflow status through your dryer. 

The "End" sensor indicates when the drying cycle has finished. At this point, you can remove items that have been dried. 
As we've already said, each Maytag Neptune dryer series comes with slightly different features, so let's look at that in more detail…
MC Series
This is a standalone front-loading electric dryer. The model number is MCE8000AYW. It takes a volume load of seven cubic feet, and its weight capacity is 12 pounds. The main dryer compartment aside, there's also a separate cabinet used to gently dry more delicate items. This measures 17.3 cubic feet and is located within the top section of the dryer. 
The MC series also comes with a moisture sensor and cooling features. There's also a gas version of this MC Series dryer, the Neptune MCG8000-AW, which has the same features as the electric version.
MD Series
This is Neptune's mid-range series, and is available either as gas or electric. One of its main features is its large drying capacity. There are various models in this series. Those models with a drying capacity of six cubic feet within the MD gas dryer series include: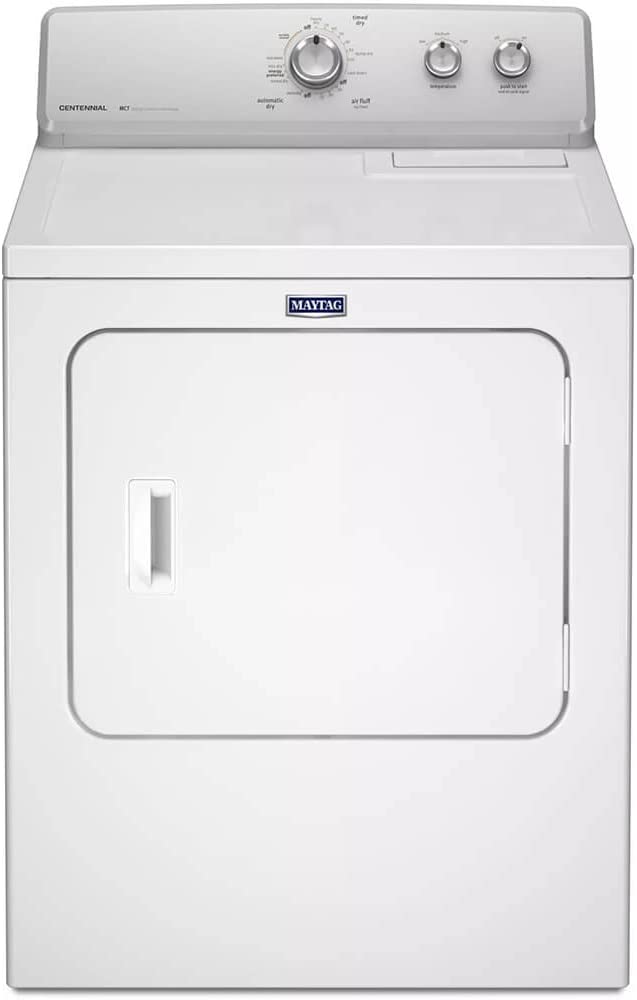 MDG5500AW

MDG6800

MDG7500AW

MDG: 9800
The MD electric dryer series with a drying capacity of 7.1 cubic feet has the following model number: MDE6700A. Up from that, if you're looking for models with a drying capacity of 7.31 cubic feet, these are:
MDE6700 electric dryer

MDE9700AWW WW electric dryer

MDG 9700A gas dryer
The above three dryers also feature Maytag's GentleBreeze airflow drying system. In addition, Maytag's IntelliDry technology reduces the risk of your load over-drying and shrinking by using sensors to dry your clothes according to the load's moisture level. 
Finally, the MDG9700A gas dryer has a capacity of 7.81 cubic feet. 
ML Series
The ML series is another mid-range set of Maytag Neptune. Each dryer in this series is different from the other. For example, the electric MLE23MN is a stackable front-loading dryer with six cubic feet of drying volume. It's a washer-dryer and can be used in a commercial setting; and also features electromechanical controls. It also boasts a freestanding design.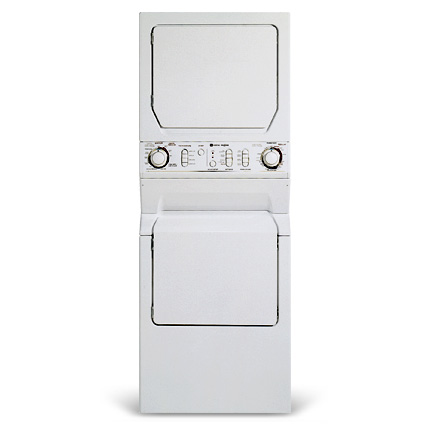 Whereas the MLG2000AWW is gas-powered, doubles up as a washer-dryer, and has six cubic feet of washing and drying capacity. 
MDE Series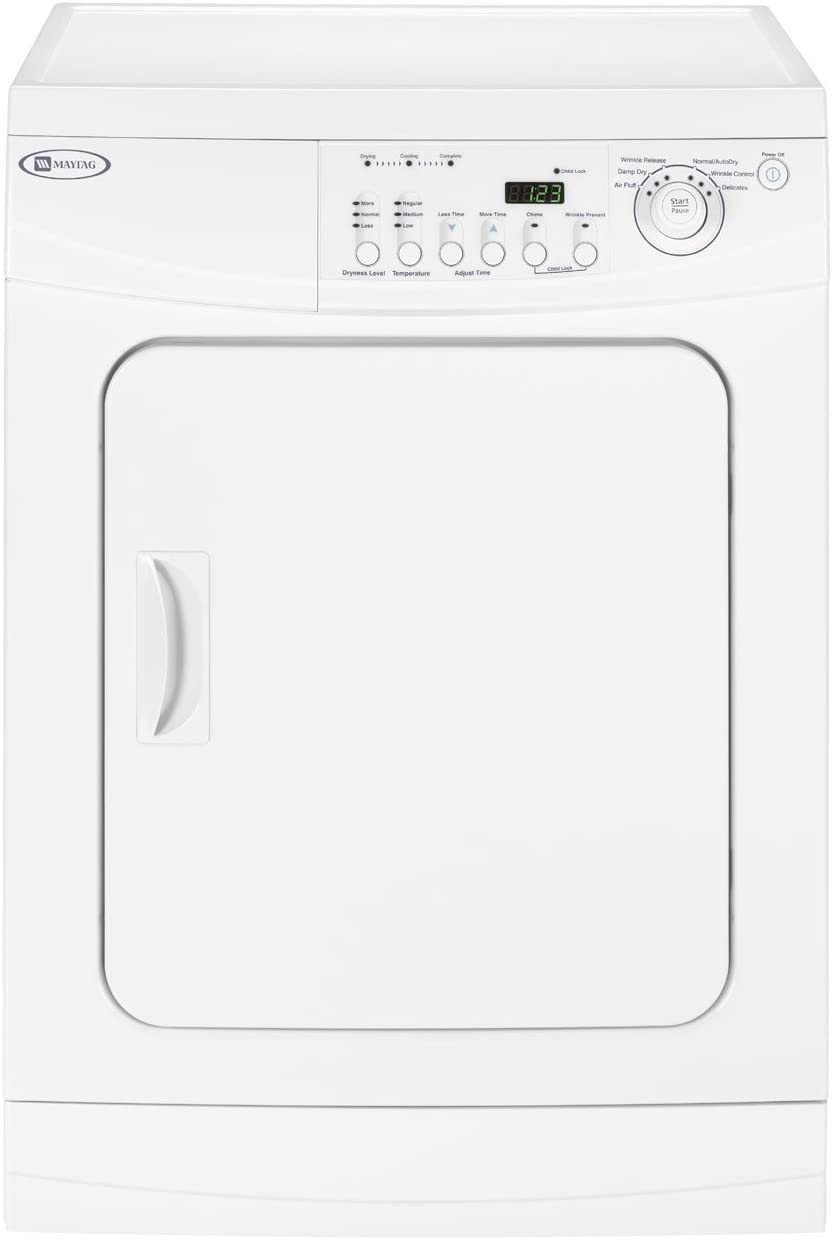 The MDE Series is only sold in Canada and comprises only one dryer: MDE2400AZW Compact Electric Dryer. It's the smallest dryer in Neptune's line, with a drying capacity of just four cubic feet. It's secured by a reversible door and features the GentleBreeze drying system. Other features include LED controls, wrinkle prevention options, and AutoDry dryness controls. 
Actionable Advice
If you're looking for advice on how to maintain your Maytag Neptune dryer. Here are a few golden nuggets worth heeding:
Diagnosing Maytag Neptune Dryer Issues
No matter how well you look after your dryer, problems will crop up from time to time. These are typically down to user error or a problem with your electrical supply. 
That said, we suggest following these steps as a starting point to diagnosing any problems you may be experiencing:
If your dryer isn't producing any heat, check that the "Air Fluff" button on your dryer's touchscreen has 

not

 been selected. Also, ensure you clean the lint screen.

If your dryer isn't starting at all, check your home fuse box to see if any fuses have tripped. In addition, ensure your dryer's door is firmly closed and that the power cord is fully plugged into the electric socket. If you're using an extension cord to power the dryer, you may not realize that these cords don't safely conduct the voltage a dryer needs. The result is overheating, which can cause your dryer to stop working. 

Inspect your exhaust system. You'll find this at the back of the dryer. Check there are no dust clogs in the exhaust. This happens if you don't clean your lint screen regularly. While you're there, ensure that only 4-inch metal exhaust tubing is used within the exhaust system. If the wrong size is used, you'll also experience clogs, and your dryer won't dry your clothes thoroughly. 

If your dryer isn't drying clothes completely, it could also be because you're overloading it. As a rule, only load a single wash load of clothing and no more. 

If your dryer is making strange noises, check there aren't any loose items in the drum, such as buttons or coins. The dryer may also be noisy if it isn't standing level. Use a spirit level and place it on the dryer to check it stands evenly. If it isn't, try adjusting its positioning accordingly. 
How to Remove the Front Cover From a Maytag Neptune Dryer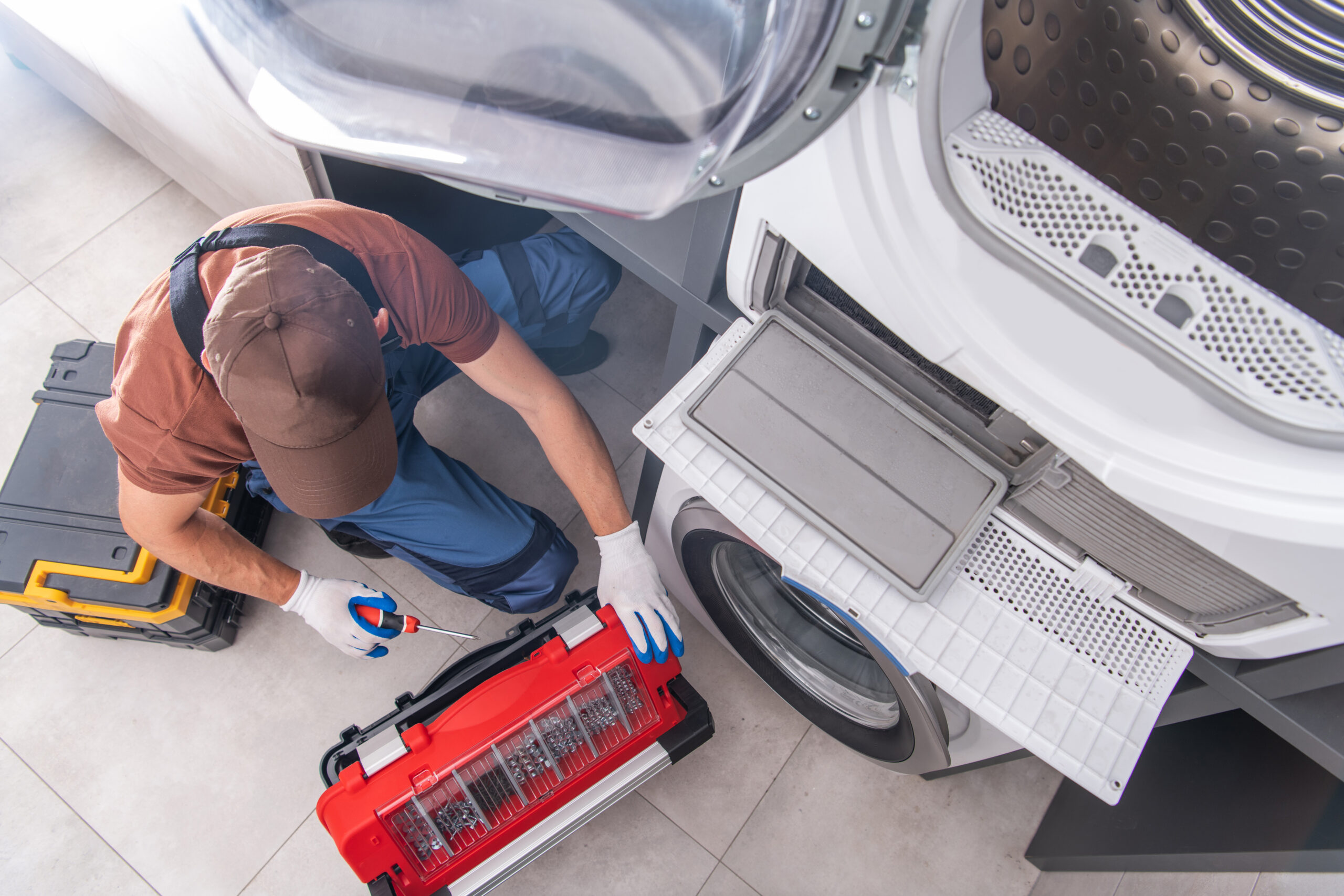 Suppose you need to access your Neptune dryer for parts and repair. In that case, it's important to follow our advice on removing the front cover, which is secured by four retaining clips and four screws. 
Unplug your dryer from the wall.

Open the dryer door. You'll find the four retaining screws on the inside lip of the door opening. These screws secure your front panel to the front shroud assembly of your dryer. Using a Phillips-head screwdriver, remove these screws. Once done, close the dryer door. 

Get hold of each side of the front cover with your hands. Pull the front panel away from the dryer cabinet to detach the retaining pins. 

Lift the front cover to free it from the retaining clips on the dryer's base.

Place the front panel somewhere safely away while repairs are being made or parts are being replaced. 
Changing the Plug on a Maytag Neptune Dryer
If you've moved house, you might find that the Neptune dryer plug doesn't fit your new electrical outlet. Some houses have outlets with three prongs, while others have 4. For example, homes built after 2000 have four-prong outlets to comply with the National Electric Code requirements. These regulations state that dryers need to have separate ground wires. 
If you need a replacement dryer cord, you can buy this at a home improvement store. When replacing your dryer cord, you'll need to move one end of the ground strap inside the dryer's terminal area. 
When doing this, take the following steps: 
Remove the terminal cover plate at the back of the dryer using a Phillips-head screwdriver to remove the screws. The cover plate is located above where your power cord enters the back of the dryer. 

Using a nut driver, turn the nuts counterclockwise on the terminal block that secures the dryer cord wires. Pull the wires from the terminal block and pull the power cord from the dryer.

Use your nut driver to remove a green screw that keeps one end of the flat ground strap attached to the dryer cabinet base. 

To change from a three-prong to a four-prong plug, fold the ground strap in half. Then, slide the end over the same terminal rod as the other end of the strap. To change from a four-prong to a three-prong, attach one end of the ground strap to the dryer cabinet with the green screw. 

Take your new power cord and place it through the dryer to extend the separate wires to the terminal block. Tighten the strain relief clamp screws to secure the power cord to the dryer. Put the white wire over the center silver terminal on the terminal block and thread the nut over the terminal. Then, tighten the nut using your nut driver. 

Fasten the red and black wires to each end terminal on the terminal block, and secure them with the retaining nuts. For four-prong plugs, find the green screw on the dryer cabinet and remove it to put the end of the green wire around the screw hole. Put the screw back into the hole and tighten it to secure the green wire.

Screw the terminal cover plate back in place over the dryer. 
What To Do If The Dryer Won't Start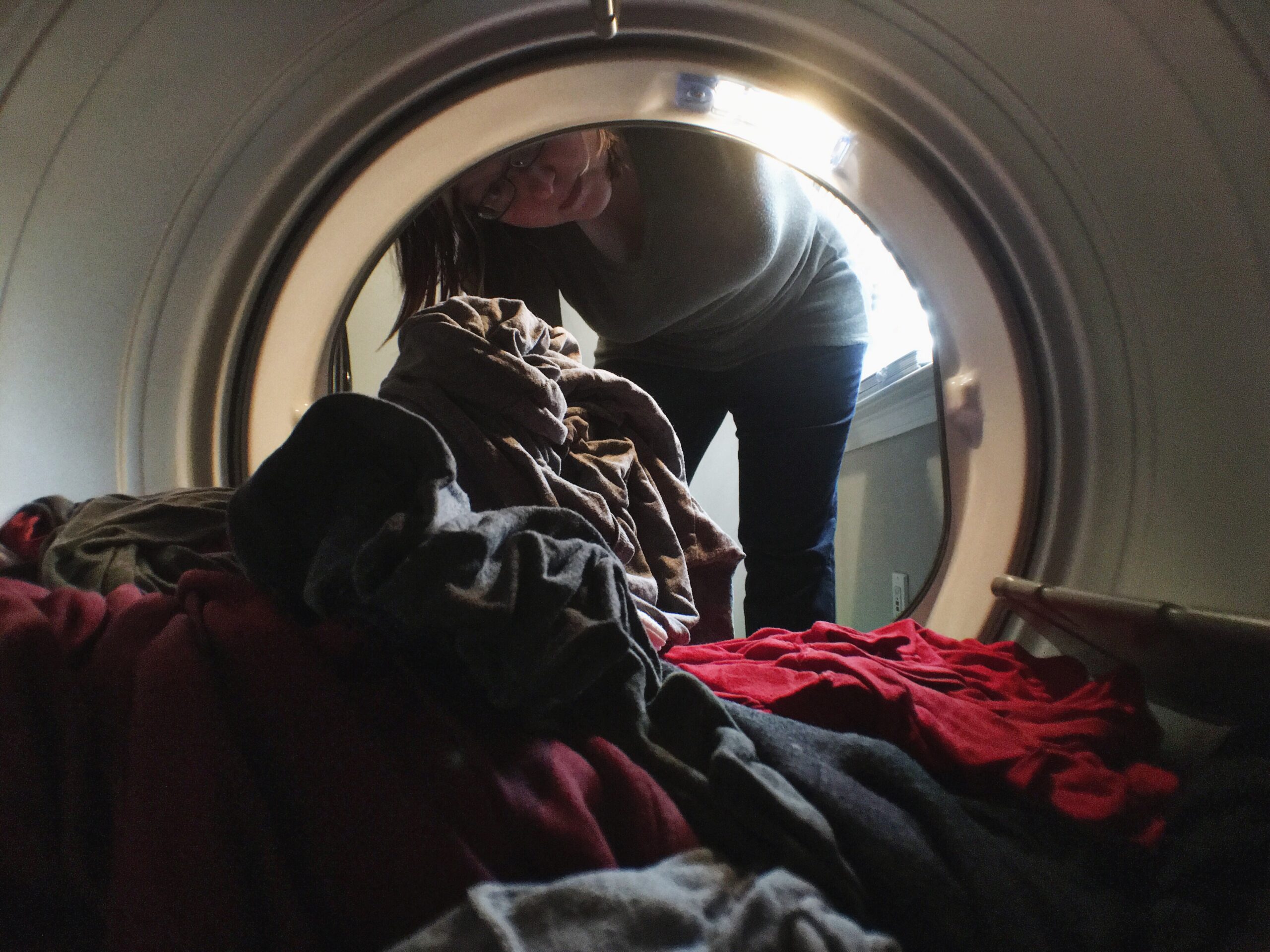 The most obvious explanation is that your dryer door isn't fully latched shut, and your dryer won't start as a safety precaution. If your door looks closed, just gently push it to check the latch has engaged. You should hear a slight clicking sound.
If the latch doesn't engage, check around the door to ensure that clothes aren't blocking the door. If there are no blockages and your latch still isn't clicking into place, you may find the latch is broken and needs replacing by a professional. 
The best way to prevent your latch from breaking is to avoid being heavy-handed when opening and closing your dryer door. In other words: no slamming. Doing this repeatedly risks damage to the latch mechanism. 
FAQs
Question: Are Maytag Neptune Dryers reliable? 
Answer: Maytag Neptune dryers have a reputation for being reliable. In fact, the Maytag dryer range ranked second after Samsung dryers in the 2021 JD Power customer satisfaction study.
Question: Maytag Neptune Dryer vs Maytag Neptune Electric Dryer, which is best? 
Answer: There's no set answer to this question. However, more modern gas dryers that we referred to earlier in this review don't have the pilot light we referred to earlier in this review. Instead, they have an electronic surface ignitor.
It is, however, worth noting that gas dryers, like all gas appliances, can suffer from dangerous CO2 and gas leaks – so be wary of that.
Question: How do I reset my Maytag Neptune Dryer?
Answer: An error code on the LCD screen of your Maytag Neptune dryer may appear. Examples include "AF," "F," or "PF," followed by a number.
If this happens, press the "Power/Cancel" button twice to cancel the current drying cycle. After this, reselect a cycle and press "Start."
If this doesn't work, you may need to do a full reset on your dryer. First, disconnect the power by removing the plug from the socket. Then, wait 30 minutes. Now, reconnect the power and choose a new drying cycle.
Maytag Neptune Dryer Care Guide: The Bottom Line
Maytag has a good reputation for producing reliable dryers and washers. However, before choosing which Maytag Neptune dryer model, do your own research first and look at your budget and each dryer's features. This is the best way to ensure you purchase the model that suits your current and future laundry needs.
For example, you may think you only need a dryer suitable for one or two household members. Still, if you're planning on expanding your household, you may need something with a larger drying capacity. Whichever dryer you go for, it's essential to also look into how best you can care for your dryer so that you get the maximum benefit from all its features. This includes the basics such as:
Keeping the filter clean of lint, ideally before and after every drying cycle
Vacuuming behind and underneath the dryer
Wiping down the interior drum of the dryer to remove lint
Similarly, by fully understanding all your dryer's features, you help ensure the best care for your clothes during the drying process. But, of course, it's also always worth reading the instructions and keeping them in a safe place to refer to.
Hopefully, our FAQ and Actionable Advice sections have given you some food for thought in this area and pointers on the best ways to care for your dryer and clothes. But, for more information on finding the best dryer for your needs, check out our guide or click here to find out more about our top picks of Maytag washers.
Read More: