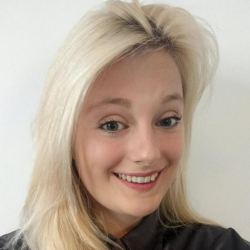 Latest posts by Rosie Greaves
(see all)
Are you trying to determine the best water filter for your Amana refrigerator? If so, you may have already kickstarted your research and feel overwhelmed by the number of filters available (I know that's exactly how I felt when I first started looking into Amana refrigerator filters – so don't worry, you're not alone!)
This begs the question: What should you look for in your next water filter?
Although I don't have an Amana Refrigerator I'm saving up for a deposit on a house. It's mine and my fiance's dream is to get a run-down property and flip it for profit. So, I'm in the process of educating myself on the best appliances to help ensure we get our renovations right the first time around. Needless to say, this extends to nitty-gritty details like picking the best water filters.
In short, I think the best water filters remove harmful contaminants and impurities to provide a tastier, cleaner water source. With all that said, let's see which filters match my criteria in this best Amana refrigerator water filters…
Bottom Line Upfront
First, let me provide you with a bit of context: Amana is an American-based household appliance brand. It's a Whirlpool Group subsidiary, one of the largest appliance manufacturers in America.
One of Amana refrigerators' key selling points is their water and ice dispenser system. Amana used to make their own filters (you may have heard of the Amana Puriclean filter models). But these have since become outdated. Now Amana refrigerators use filters from another Whirlpool subsidiary called everydrop.
I'll cover this filter in more detail below. While Amana recommends only using everydrop products, they aren't the only filters compatible with Amana refrigerators. In fact, there are many filter options to choose from. All the filters on my list are Amana-refrigerator-compatible. Still, it's always best to check the make and model of your fridge before buying.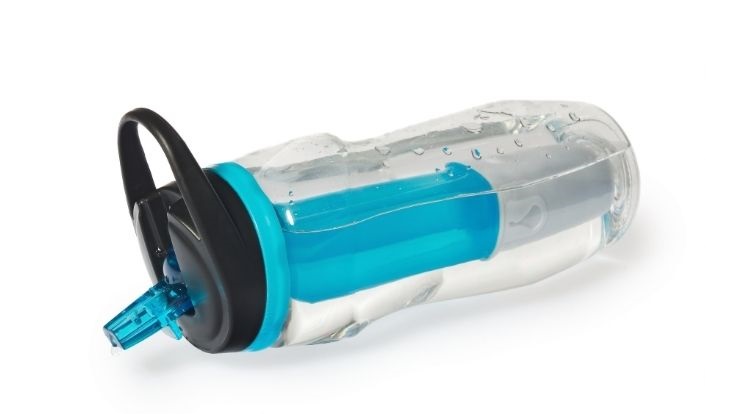 My Top Picks
Everydrop: The most premium water filter supported by Whirlpool. I think they offer the best filtration and provide long-lasting results. However, you'll have to be willing to pay that little bit extra.
IcePure: I like that this experienced brand subjects its products to rigorous testing and that it's an affordable alternative that significantly improves water taste.
EcoAqua: These low-cost filters boast the same specifications as many other more expensive filters, and with the promise of lasting 300 gallons, they're a little more durable than IcePure filters (which I think is a huge bonus!)
HDX: A household brand with affordable filter replacements. While they don't filter well for taste, HDX filters I like that they're designed to protect your water from harmful chemicals.
Mist: These widely available water filters ensure good water flow and taste. They come in packs of three, providing great value for money. I also like that Mist filters are also widely certified and tested by an independent third party.
My Selection Criteria
I've used the following criteria to formulate my list of top picks:
Price
There's a good chance you'll purchase the same filters repeatedly. So knowing the kind of financial commitment you're signing up for is essential. In light of that, I've examined how much the filters cost and what value you get for your money to help you decide whether these products suit your budget.
Where You Can Find the Filters
It shouldn't be a hassle to obtain water filters, so I've taken a look at where each filter is available. Many can be purchased on everdrop as per Amana's preference. Still, there are other shops and sites where you can compare prices to perhaps get a better deal.
Durability
How long will each filter last? The quicker your filters break down, the sooner you'll have to replace them. As such, I think it's important to consider how durable each filter is and long it will stay effective.
Certifications
Every filter on my list of top picks is certified. So you can rely on the fact they won't negatively impact your water and that they're safe for you and your family. Specifically, I looked for NSF certifications and tests run by the FDA.
Advantages and Drawbacks
In addition to the criteria above, I've listed each filter's pros and cons. Sometimes, a particular feature stands out that doesn't compare to the others, or alternatively, problems might arise that you should be aware of. In either instance, I'll be sure to bring this to your attention!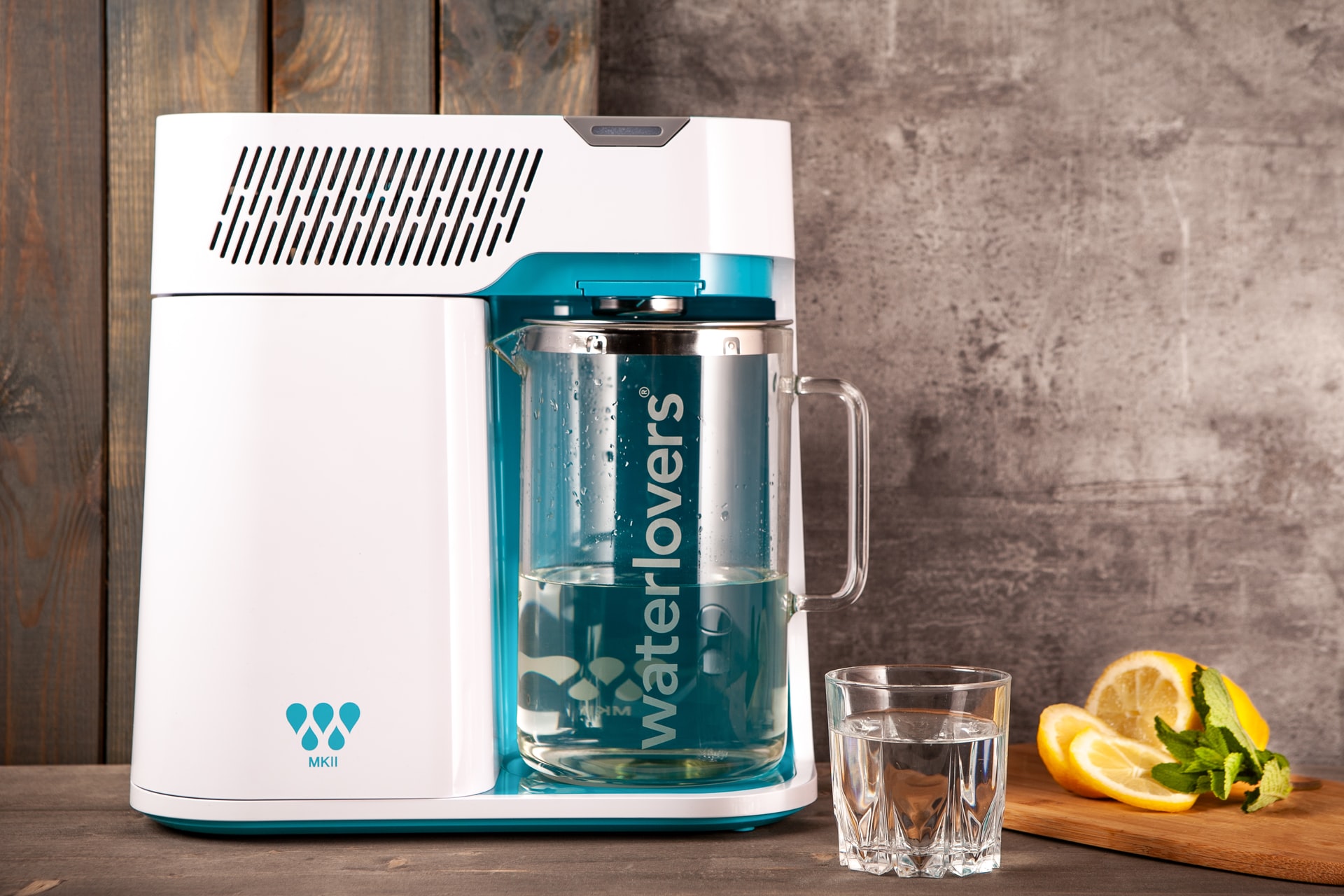 That's enough preamble; let's dig into the nitty-gritty of this piece: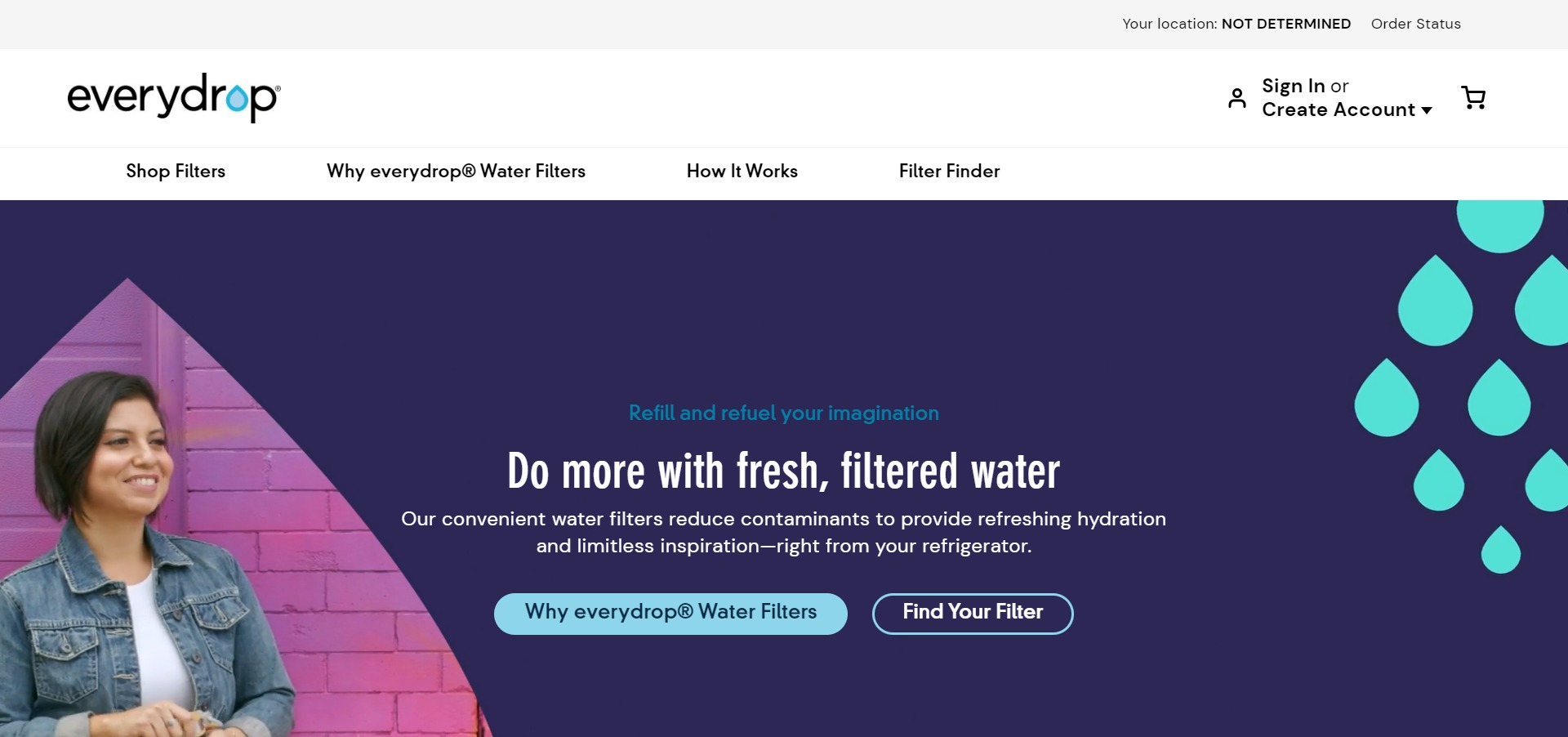 Since everydrop is the preferred manufacturer for Amana refrigerators, I'm not surprised that their site makes finding Amana products easy.
First, you need to identify your filter model by looking at your refrigerator's owner's manual. Or find the original filter your refrigerator came with. Then simply use the everydrop filter finder to locate your match.
As for the everydrop filter itself, all filters are NSF certified, meaning they've been regulated and tested by an FDA-approved manufacturer. I like that everydrop filters can reduce up to 28 contaminants in your water, including lead, pesticides, and pharmaceutical chemicals. They're also designed to reduce unpleasant water odors and tastes.
It uses triple filtration and natural carbon filter technology, including particle, micro, and absorption filtration.
Plus, you can filter up to 200 gallons of water before a new filter is needed. But don't worry about keeping track of this; a filter light will indicate when a new filter is required.
Price
Everydrop filters start at $59.99 per single pack (which I think is pretty steep!). However, you get five-day free returns (starting from the delivery day). Please note that delivery pricing depends on the retailer, and if you buy directly from everydrop, they may offer free shipping (depending on your region).
Where You Can Buy Everydrop Filters
Everydrop

Best Buy

Lowest

JCP

RONA

Coast appliances

Reliable Parts

Marcone

Trail

AMRE Supply
Pros
This filter is highly certified, so it's perfect for contaminant reduction. For instance, it boasts SF/ANSI 42, 53, and 401 certifications.

As recommended by Amana, they fit perfectly with Amana fridges.
Cons
Everydrop filters are pretty steeply-priced – they're an undeniably premium product.
IcePure is an NSF-certified water filter brand. It can reduce up to 99% of chlorine contaminants. That's as well as VOC traces, including ethylene glycol, formaldehyde, methylene chloride, tetrachloroethylene, toluene, and xylene.
I also like that it filters out these particles and all other major impurities using a nature-based carbon filter. This significantly improves the taste of drinking water while retaining minerals beneficial to the human body. It's also designed to last up to six months (or up to 200 gallons).
Price
I'm pleased to say that you can get ICE PURE UKF8001 replacement filters for much cheaper at $15.75 a piece. Thanks to their efficient filtration and authoritative certifications, they're excellent value for money.
Where You Can Buy IcePure Filters
ICEPURE

Amazon

FinerFilters

U-buy
Pros
These filters boast leak-free design

ICE PURE has over 20 years of experience

Each product goes through five inspections and testing stages

It's BTA-free and is made out of food-grade materials

They follow US and EU food-grade regulations
Cons
It doesn't reduce as many chemicals as other filters. For example, it won't filter out Ibuprofen, Naproxen, Estrone, Nonylphenol, or Phenytoin.

It's not as long-lasting as other alternatives on this list and doesn't always survive the six months it promises.

The filter can be pretty noisy.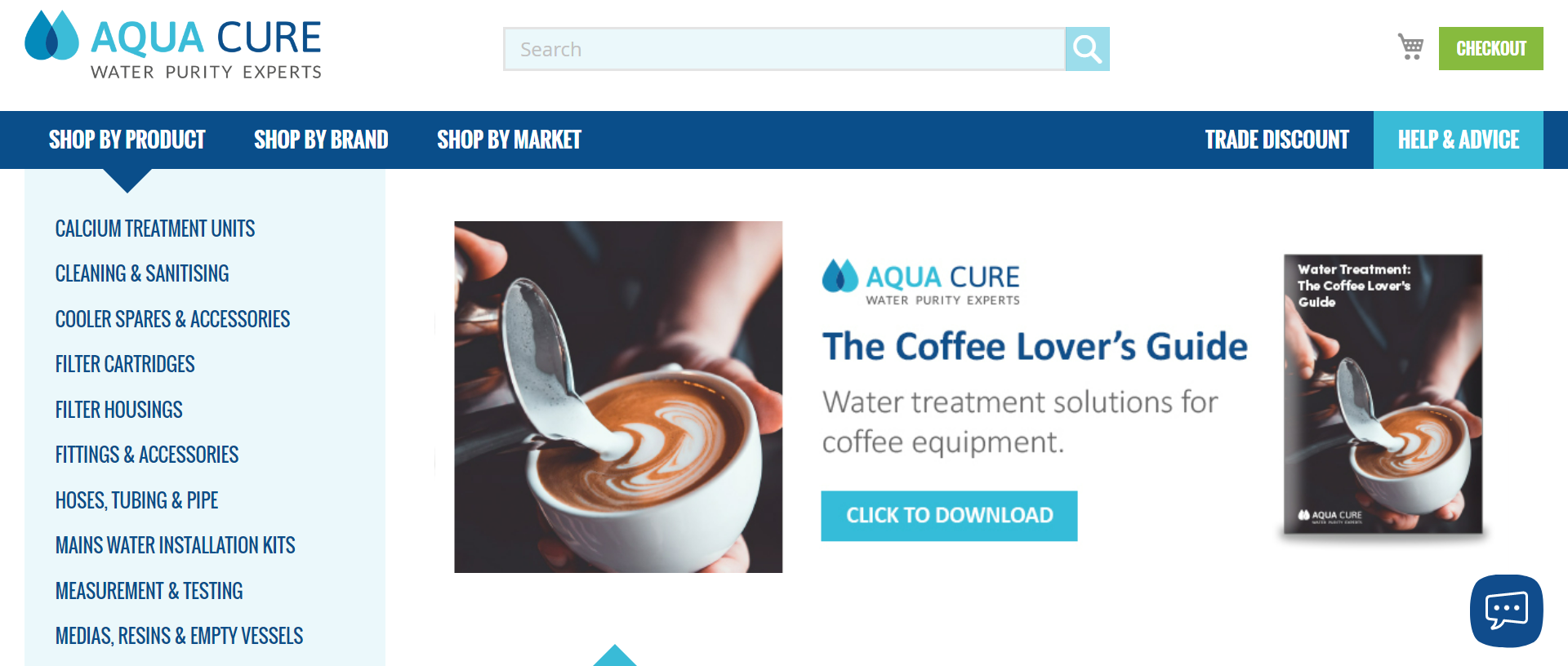 EcoAqua specializes in low-cost water filters that present a functional alternative to premium brands. I love that these cartridges offer the same specifications as the original parts, so there's no loss in performance. EcoAqua offers WRAS-approved replacement filter cartridges for several brands, including Whirlpool 4396508 and 4396519, amongst many others.
The filters are certified and tested by NSF/ANSI standard 42. They suggest replacement every six months (or 300 gallons), making them slightly more durable than the ICE PURE filter. This filter also uses high-grade natural coconut shell-activated carbon blocks as its filtration material. This improves its absorptive ability and offers higher filtration performance with its microscopic pores.
Price
Thrifty consumers like myself will be over the moon to hear that you can get a single EcoAqua filter for $10.69, or a pack of three for $24.69, making it one of the most affordable filters on this list.
Where You Can Buy EcoAqua Filters:
Amazon

AquaCure

Walmart

Discount Filters

Home Depot

Filters Fast
Pros:
This low-cost filter is very affordable to replace

The coconut shell activated carbon block provides a unique and more absorptive filtration material

It's easy to install
Cons:
This filter boasts few certifications compared to other filters. I.e., it's not as thoroughly reviewed and tested as other filters on this list.

It's a taste-related filter more than a safety filter and won't filter out harmful chemicals.

Some find the water flow is slower.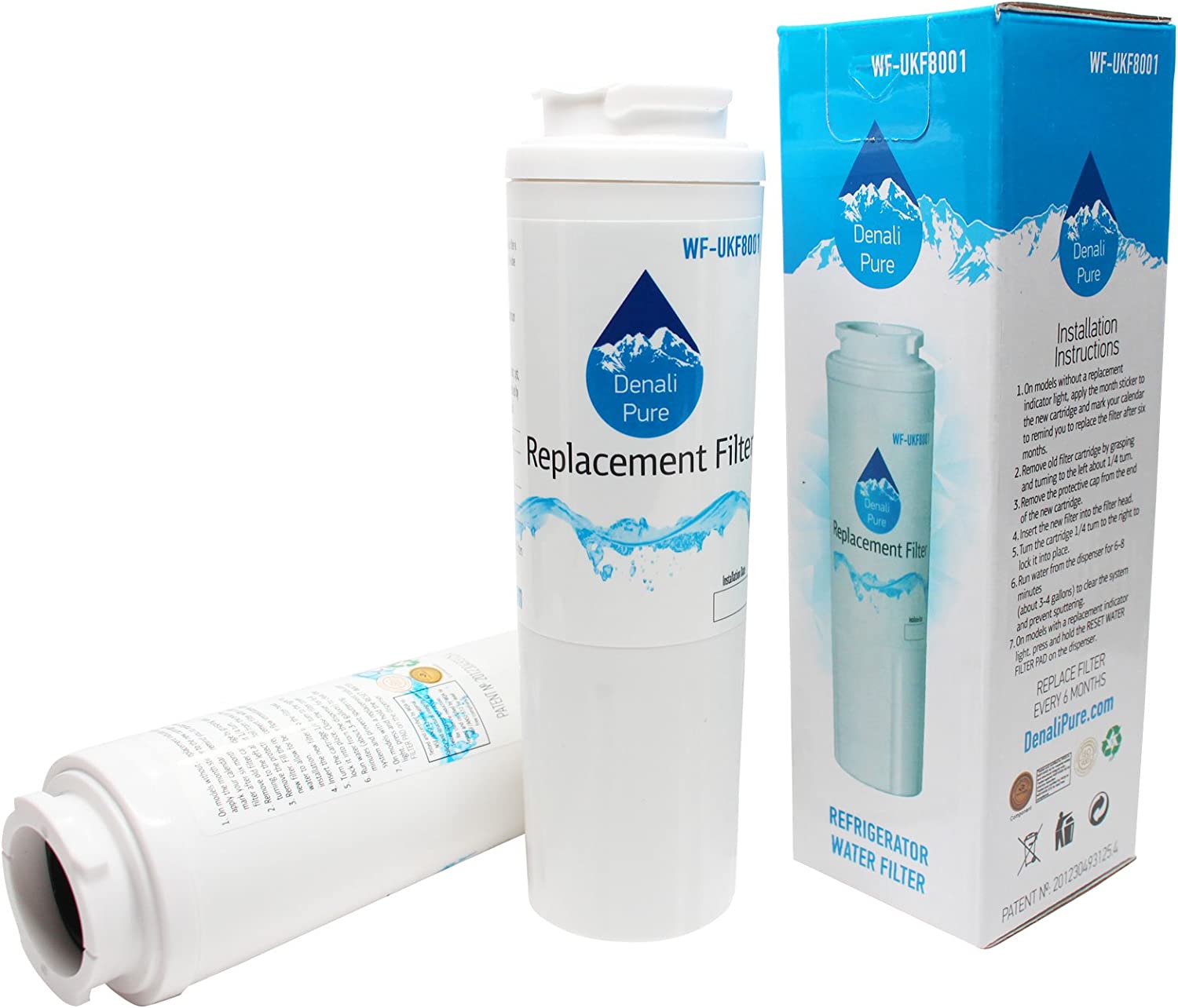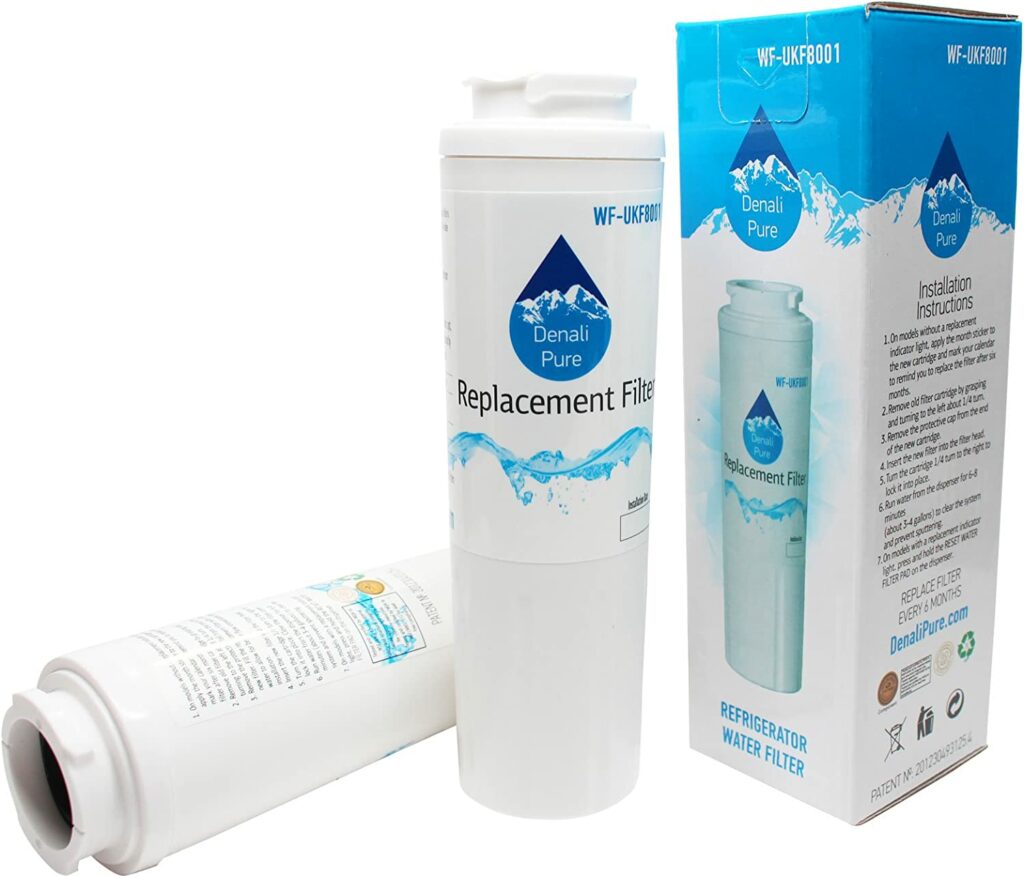 HDX is another NSF-certified filter for reducing harmful chemicals in your water, such as chlorine, lead, iron, manganese, hydrogen sulfide, zinc, asbestos, and more. The filters are made in the USA and should need replacing roughly every six months. I also love that it uses organic coconut shell compounds perforated with millions of micropores for filtration.
Price
The HDX FMM premium filters are available for $54.96 on Homedepot or $49.65 on Amazon. Each pack includes two filters which should last you a year. However, you can find cheaper HDX FMW models elsewhere.
Where You Can Buy HDX FMM Filters
Homedepot

Amazon

Aquapure Filters
Pros
The brand provides replacement filters for a wide range of fridges

It's certified to filter out a range of harmful chemicals
Cons
Compared to filters like Everydrop, it's not as widely available

It doesn't alter the taste of water much

It's not as cheap as similarly certified filters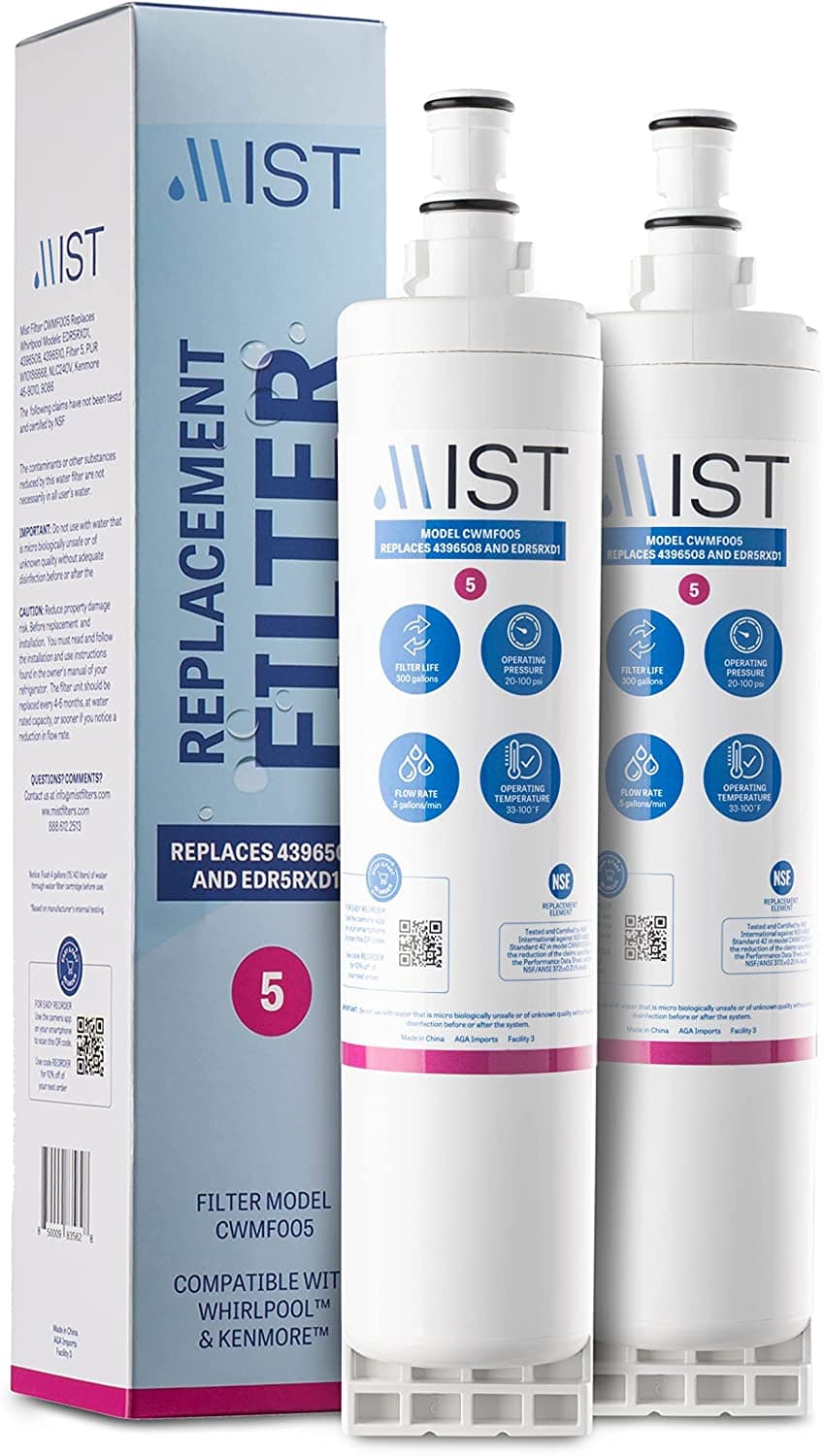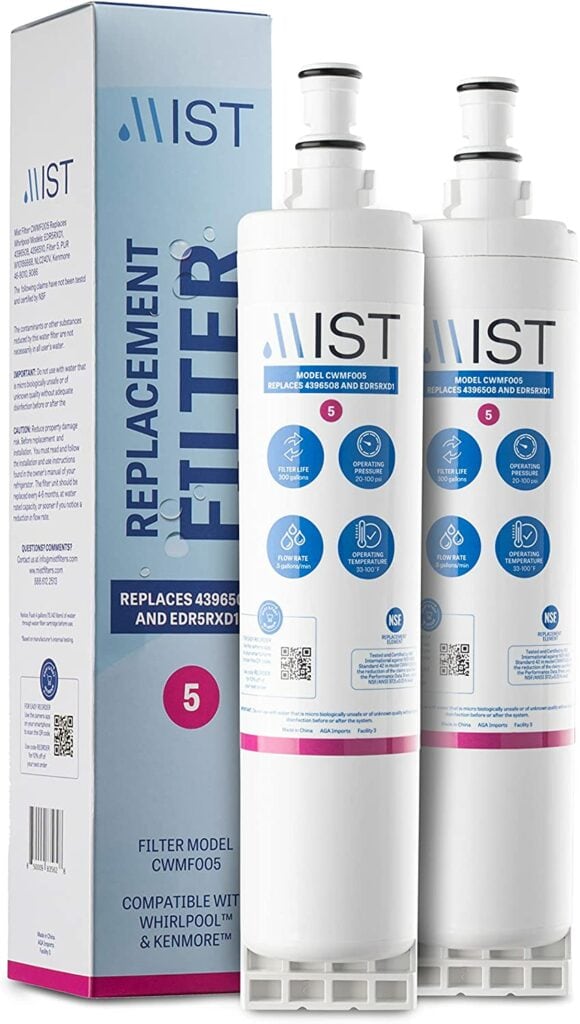 Mist offers activated carbon filter replacements for a range of Whirpool and Kenmore Fridges. Its primary purpose is to reduce the taste and odor of chlorine to deliver purer, more refreshing water. Designed to last six months or 200 gallons, I love that this filter is also certified by NSF R&T and NSF/ANSI standard 42. It also has an external testing certification by IAPMO.
Like many other filters, they also use a high-quality carbon block from a unique coconut shell. It also ensures an operating pressure of 20-100 psi and a flow rate of 0.5 gallons per minute.
Price
Again, I think this is another reasonably priced product – you can buy Mist filters as singles for just $14.99 or in packs of two ($28.99) or three ($42.99). In addition, you'll enjoy free shipping when you purchase Mist filters from Mist's website. For your convenience, there's also the option to buy a subscription.
Where You Can Buy Mist Filters
Mist Filters

Amazon

Homedepot

Lowes

Target

Walmart
Pros
This is a widely available water filter that works for a broad range of refrigerator models

It's third-party tested and certified

It's more affordable in packs of 3

Good water flow
Cons
Many customers didn't find the fit tight enough, causing a rattling noise or requiring early replacement
Best Amana Refrigerator Water Filters: FAQs
Question: Where can I find my filter model number?
Answer: When replacing your Amana filter, always check that your new filter is compatible before installing it. You can find your filter model number located on the original filter. The number may be printed on a label or directly on the filter. Write down this number and cross-reference it against the filter you intend to buy. 
Question: How do I replace my filter?
Answer: Changing the filter on your Amana refrigerator should be relatively straightforward:
• Prop open the refrigerator door.
• The filter should be located in the upper right-hand corner of the ceiling or the base of your freezer door (this varies from refrigerator to refrigerator – if in doubt, check your manual).
• Locate the filter box. When you open the box, the filter will automatically pop out. It may be best to have a towel handy as the filter may leak upon removal.
• Remove the packaging and cap on your new filter.
• Align the new filter with the opening and slide it inside.
• Close the filter box.
Pro Tip: It's a good idea to flush out the old water before drinking from your new filter.
Question: How often should I replace my water filter?
Answer: Amana recommends replacing your water filter every six months. However, having a built-in water filter light will tell you when your filter needs cleaning or replacing`
Best Amana Refrigerator Water Filters: My Final Verdict
All of my top picks are very functional and relatively affordable, so rest assured you can't go too far wrong with any of these choices.
However, I can only highlight the everydrop filter as Amana themselves has chosen to do. Out of my top picks, they filter out the most chemicals and are the most widely certified, offering reassurance with rigorous testing. Although they come at a steeper price than others, they're the best option. However, if everydrop is too pricey, I recommend EcoAqua or ICE PURE for the next best value for money.
Whatever you opt for, be sure to tell me all about it in the comments box below. Speak soon!