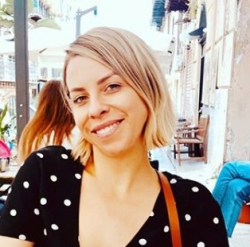 Latest posts by Jodie Chiffey
(see all)
The safety goal for dryers is to limit heat to about 120 degrees C, and this can be done with switches at the heating element. The ignition point of clothing items is still a considerable temperature, but thanks to the dryer's drum, it is designed to slow down the escalation of fire if overheating occurs. The dryer recalls list is updated to include any units that may have this or other issues.
Whatever problem may arise due to safety malfunctions, the manufacturer has the right to withdraw the product from stores. They usually do so to protect the consumer and the company.
If you think you may own a recalled dryer, then not to worry. It may seem impossible to find out if this is the case, but it's not. I'm going to walk you through the dryer recalls list and information so you can learn exactly what to do.
The Product Recall: What Is It?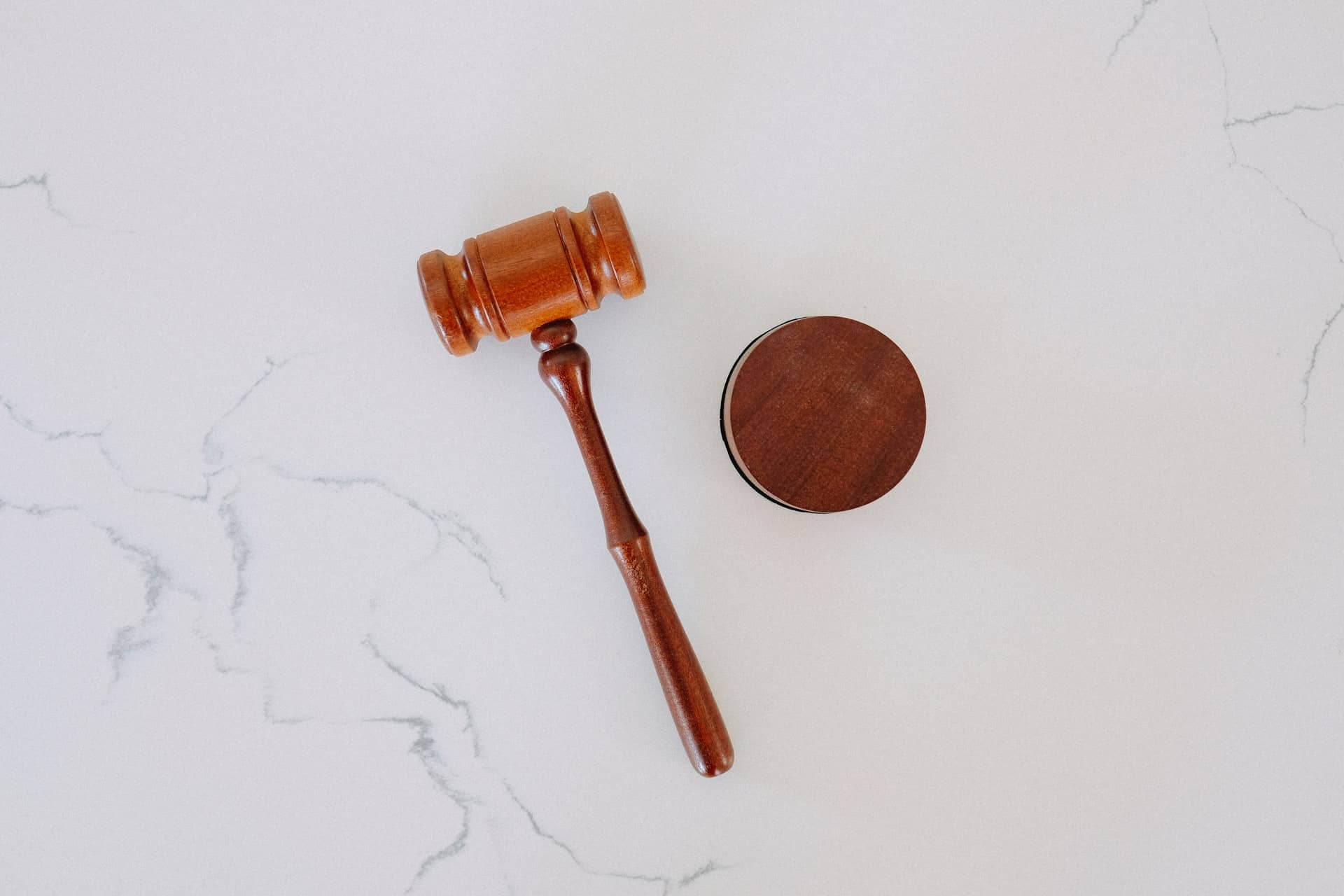 Basically, a product recall is the correction or removal of products that have violations of the FDA laws. Manufacturers and distributors, in an attempt to protect the health and wellbeing of the public, usually voluntarily remove products with defects.
The Food and Drug Administration (FDA) and the Consumer Products Safety Commission (CPSC) issue mandates to advance this process. Although the recalls can shine a negative light on a company, they can be avoided if the manufacturer initiates the recall beforehand, avoiding the mandate.
After brands issue recalls and complete any repairs, they will return the product to the market. Safety concerns have been addressed, and the unit no longer poses a risk to the consumer. The most common issues with recalled dryers are overheating due to improper installation or defective wiring or parts.
In a recent incident, General Electric (GE) voluntarily recalled removing a line of clothes dryers from the market in 2008. These appliances had become a shock hazard due to short-circuiting, which made the dryer ungrounded. The issue was corrected and the problem solved.
Our guide provides quality reviews on appliances, like the Samsung dyer, which have since been updated for lesser risks.
Dryer Recall Process Initiation
State law governs the product recall initiation. The process takes place in several steps. Usually, the procedure starts when the CSPC or the FDA receives numerous complaints about an appliance or other product brand.
The regulatory body which receives the complaints starts an investigation on the claims made by the consumer. When the claim is validated, manufacturers are allowed to withdraw the defective product from sale. This is when the product can be fixed for the person who initiated the claim.
Some consumers have no idea how to conduct the process of reporting a faulty product. This is why setting up a helpline is so important. The helpline provides detailed information that helps consumers understand the process of return, replace or repair concerning their purchase.
For products recalled while still on the market, after repair, they can be returned for sale. It is not uncommon for dryers and other appliances to be recalled multiple times.
Are All Recalled Dryers Replaced?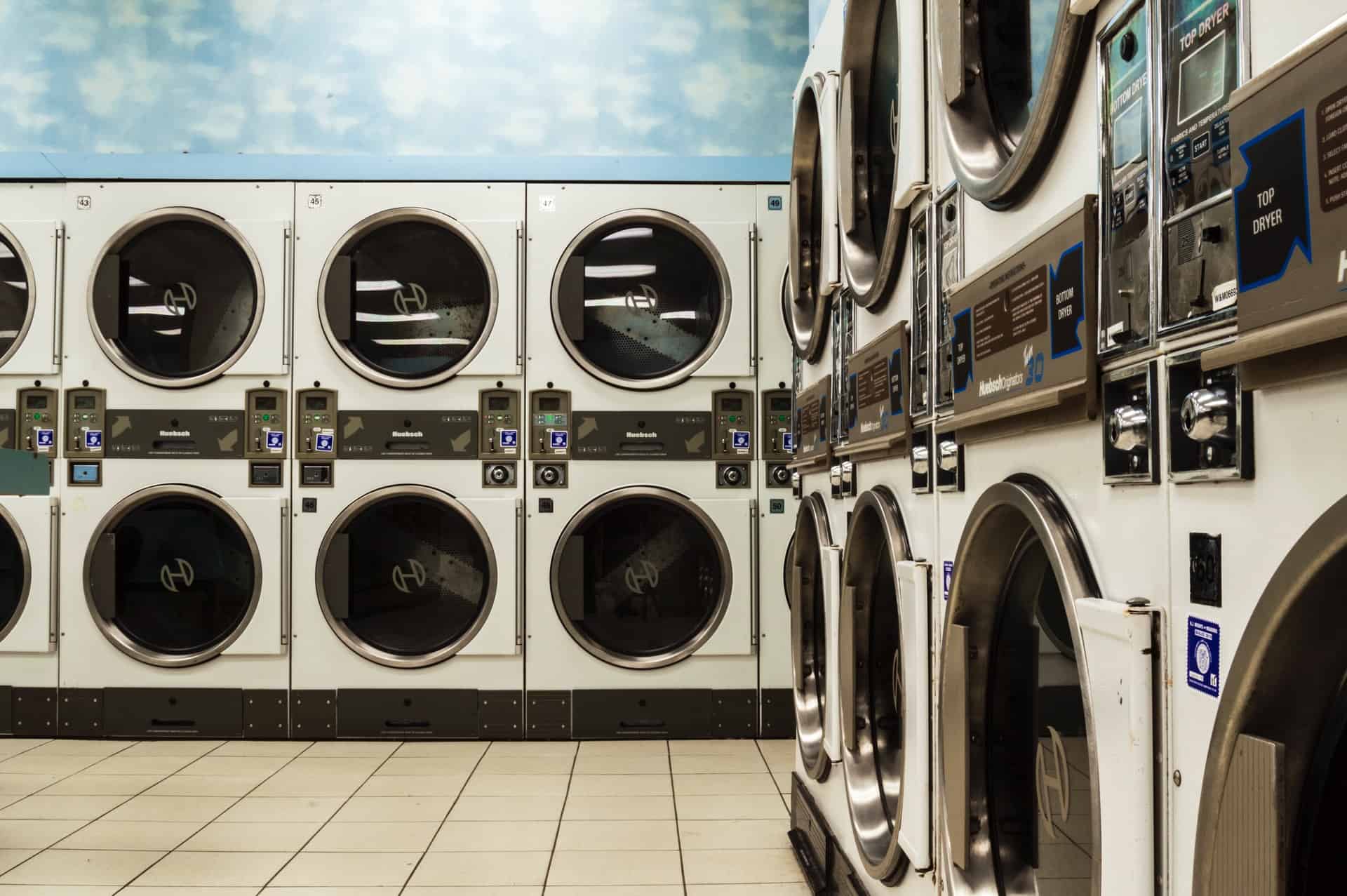 Most of the time, dryers are not replaced. It is easier to repair the dryer and return it to the consumer or the market. It's not necessary to buy a new dryer.
However, it's not suggested that you try and repair the dryer yourself, at least not until contacting the manufacturer to understand the entirety of your dryer's issues. Some defects are severe and may involve more complicated repairs.
Like I mentioned earlier, a helpline can guide you in what you need to do according to the problems you're having. And the positive aspect of that is most industry-leading brands do have an info line for the consumer.
After initiating the recall and return procedure, you must use the exact steps given by the manufacturer. Most repairs are done for free by the company that sold the product. If the company is at fault for the malfunction, it is their responsibility to take some action.
Understanding the difference between discontinued and recalled products gives you an idea of how your case will be treated. While recalled products can be replaced, discontinued ones cannot, as they are no longer being manufactured. If you own a discontinued product, you will encounter a different procedure if your product is defective.
Our guide provides helpful information and reviews on Maytag dryers, which have many products on the market.
Your Dryer Has Been Recalled: What Can You Do?
Curious about the status of your dryer? Well, it's not that hard to discover whether or not your dryer has been recalled. All you need to do is check the model number, considering most of the time, companies do not recall the entire series because the list would be exhaustive.
For example, in the UK, Whirlpool recalled Hotpoint dryers, model numbers FML 742P UK Hotpoint, WMAOD 743G UK Hotpoint, and WMAOD 743P UK Hotpoint. But Whirlpool has many series of dryers that are numerous to count.
Although sometimes companies contact the consumer when there's a need to recall the product, this isn't always the case. It usually takes several reports to the CPSC or FDA to trigger a response from the manufacturer. When the CPSC is notified, the recalled dryer is given a specific number to identify the faulty appliance.
If you're searching for a good quality dryer to replace your old one, check out our reviews on the Frigidaire dryer.
What Types of Dryers are Recalled?
Any dryer with malfunctioning parts can be recalled. Even companies like GE are subject to recalls, as I stated before. For example, the General Electric model DBSR463GG2WW was withdrawn from sale due to fire hazards.
Brands like Whirlpool, Kenmore, GE, and Frigidaire have all recalled dryers in the past couple of decades. Most recently, Whirlpool has had several models recalled. Common reasons for recalls include faulty wiring, defects in drain pumps, and circuit defects.
Most brands release the products back onto the market immediately after fixing the appliance. But how long the product will be unavailable is not specified. In the case of a recalled product, there are up to 10 years where a situation can be settled.
The most noted issues with dryers are wiring problems which can quickly turn into fire risks. Although other defective parts may be at fault, this is one of the most reported issues.
Recalled Dryer Units and Offers by Retailers
It is prohibited and punishable by law to sell recalled products even when the recall was made voluntarily. The Consumer Product Safety Act of 2008 halted the sale of recalled goods that were being distributed.
Millions of companies have paid fines for selling recalled products that haven't been repaired. Some of the companies guilty of this are Best Buy, Home Depot, and other similar retailers. Penalties of up to 100,000 per product can be imposed for selling defective dryers or other appliances.
It's important to compare model and serial numbers with recalled products on CPSC's list of recalled dryers before you purchase a product. As this has happened before, it can happen again.
List of Dryer Recalls
At the point of a product recall, manufacturers usually inform consumers of malfunctioning appliances. Hence, there is little reason to search the recalls list. That is unless you're searching for a refurbished appliance. However, the Consumer Product Safety Commission provides a subscription to a mailing list containing all the recent updates to dryer recalls.
I've compiled a list of some of the dryer recalls of the past 20 years. You can search here to see if you have a recalled appliance or are interested in a rebuilt dryer. Or you can review new dryers, like Whirlpool, in our guide.
In the meantime, there's a small recall list.
General Electric Gas Dryers
Around 2,100 gas dryers from GE were recalled in 2008 due to shock hazards. These dryers were not appropriately grounded because there was a short circuit in the wiring of the dryer. While there were no injuries reported, GE removed the defective dryers.
The dryer removal was listed under #08-542 recall alert. Therefore, if consumers own a dryer model DWXR463GGWW, with serial numbers starting with AM, TL, SL, VL, or ZL, use should be discontinued, and the unit reported to CPSC Immediately.
Kenmore and LG Gas Dryers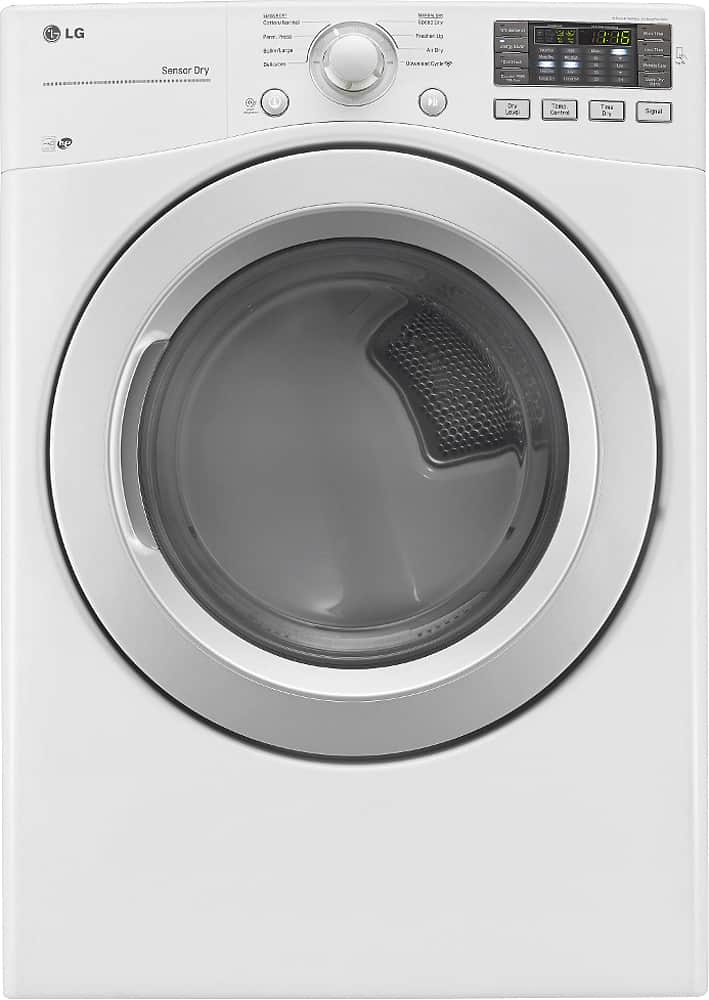 Gas valves in gas dryers failed to shut off correctly. This, in turn, keeps the dryers producing heat long after the dry cycle ends. The heat was still distributed on the inside of the drum and the outside of the dryer, posing a fire hazard and risk of damaged contents or property. The Dryers were recalled in 2012.
Around 21,000 dryers, sold in 2009 and 2010, were recalled after 141 consumer complaints. Any customers who own these products, recall #12-251, should contact Sears to schedule a repair to their appliance or a replacement unit.
Whirlpool Washer and Dryer Unit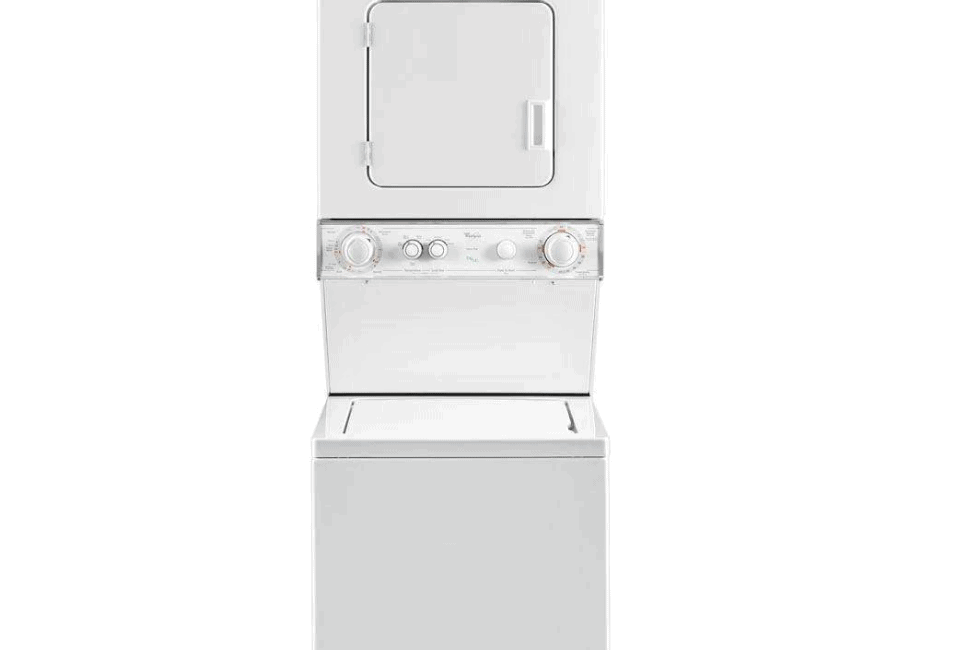 Around 17,000 Whirlpool washer and dryer units were recalled due to an overheating dryer unit. No property damage or injuries were reported in this case, and only two reports were made.
These washer and dryer units were sold nationwide between 2000 and 2002 at department stores and home improvement stores. The release number is #02-192. If you think you may have one of these products, you can locate the serial number behind the dryer door, near the top.
FAQs
Question: Can Tumble Dryers Catch Fire When Turned Off?
Answer: Yes, even when the dryer is not running a cycle, the heat overload can still spark a flame. Even though it's not a recall issue, not cleaning the lint trap is a common reason for fires. With electrical malfunctions, fires can start even after the dryer is cut off for a short time.
Question: Can you Get a Refund for a Recall?
Answer: This depends on many factors concerning the individual situation. While some manufacturers are willing to refund money when a recall is issued, many are not. Most manufacturers rather repair the issue and return the product and replace products taken from the market.
Question: Can you be Sued for Selling a Recalled Appliance?
Answer: Yes. Even if you host a garage sale and sell a recalled dryer, you can be sued. It is against the law in any institution or home to sell a recalled item. Fines can be hefty, so make sure what you sell, even in good faith, has not been recalled by the company.
Final Thoughts
There's really no way to know a dryer is defective at the time of purchase, as units appear perfect when new. However, manufacturers are responsible for covering any repairs when complaints are proven to be valid malfunctions originating from the company.
It would be a different story if you purchased a refurbished unit, as you would not be eligible for a replacement or repair. If you've purchased a dryer lately that's not working properly; you should take a look at the CSPC website's recall list.
There is no fine when purchasing a recalled product, but this product cannot be repaired for free if the unit was bought after the recall. I hope my list and information helped you understand the basics of dry recall. Take a look at our Electrolux dryer model reviews. This model may be a great fit for your home.