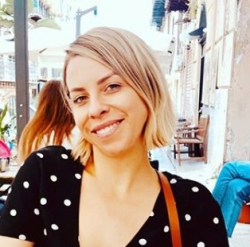 Latest posts by Jodie Chiffey
(see all)
If you're looking for a high-end refrigerator that's both robust and stylish, it can be difficult to cut through the noise and find one that truly performs well, in addition to offering the usual features you'd want to see with a slightly bigger price tag.
Fortunately, we're here to help. In this guide, I'm focusing on the Samsung Rf263beaesr refrigerator – a French door appliance with external water and ice dispenser from one of the most reputable manufacturers on the market.
Since you can't exactly try this refrigerator out before you buy it, I'm going to offer a detailed review that covers all the pros and cons you need to know before making a decision as to whether this is the appliance for you. Not only will I account for my own experience using this Samsung refrigerator, but I'll also take into consideration reviews left by verified customers; this way, you can see where its strengths and weaknesses lie in everyday use.
While you're here, if you like the sound of having matching Samsung appliances, take a look at our Samsung Washer Model Guide. We have a Samsung Dishwasher Model Guide too.
What Is Samsung?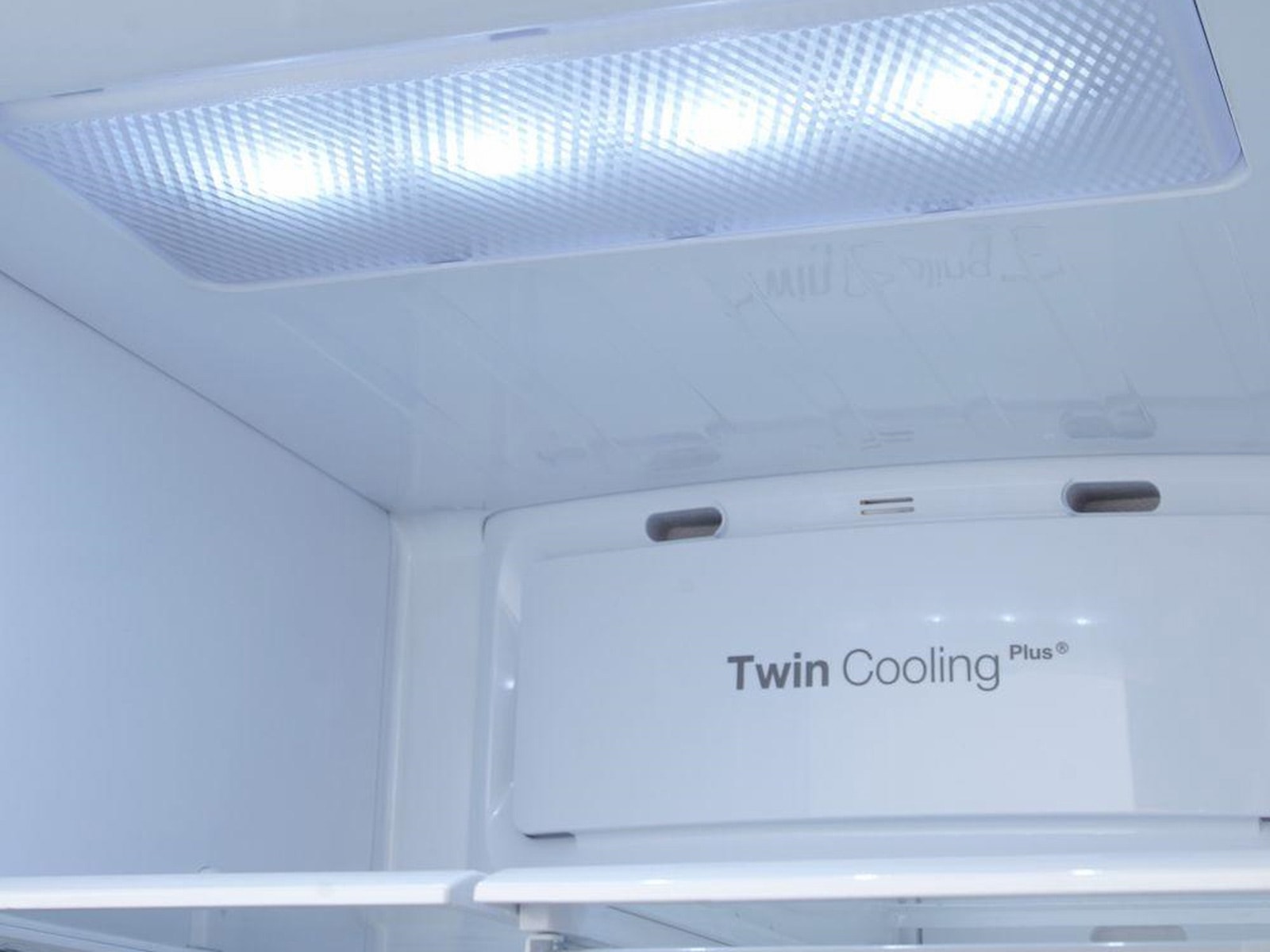 Samsung Electronics Co., Ltd, is a South Korean multinational electronics corporation. It was first founded as a grocery trading store in 1938, so you might say they know a thing or two about the needs of consumers.
Today, Samsung specializes primarily in electronic appliances and digital media devices. You'll be pleased to know that in 2019, Samsung was rated the third most reliable refrigerator brand by service technicians, and according to a JD Power survey on kitchen appliances, Samsung's refrigerators ranked the highest in customer satisfaction.
Benefits of Having a Refrigerator
For many people, having a refrigerator in their kitchen is a given. It's just one of those things we come to expect, like running water. However, refrigerators haven't always been around to make life easier, and it's worth sparing them a thought to acknowledge all the brilliant benefits they provide in day-to-day life.
Prevents Food Waste
Did you know that each day in the US, approximately one pound of food per person is wasted, and Americans discard more food than any other country – nearly 40 million tons! Refrigerators play an important role in helping to prevent excessive food waste, and they aren't just good for storing meat and dairy; you can keep leftovers and vegetables for a lot longer as well by keeping them cool.
Variety
Once upon a time, refrigerators were boxy appliances with a dull white exterior that lacked any style. Today, you're not limited to one basic design, and you can choose from a range of extra features and functions – great news for those of us who prize home decor.
A range of different shapes, sizes, colors, and features are available. You can even choose how you want the doors to be configured. Below, you can see a few common variations.
Materials:
Aluminum

Steel

Cast iron

Chrome

Copper
If you're a particular fan of bright, colorful, or patterned things in your home, you can purchase fridge wraps that can be used to jazz up your kitchen with different designs.
Features:
Ice dispenser

Water dispenser

Automatic temperature control

Energy efficiency

WiFi connectivity

Organization drawers

Sliding shelves

Built-in speakers
Safety
It goes without saying that one of the most important benefits of having a refrigerator is safety. Keeping your meat at or below 40 degrees Fahrenheit allows you to store it for a number of days without compromising on safety.
Harmful bacteria that would otherwise thrive on your meat struggles to do so at these temperatures. The CDC estimates that 128,000 Americans are hospitalized each year due to foodborne illnesses, and 3,000 die. So having a fridge could literally save your life!
Saves Money
Throwing away less food isn't just good for the planet; it's also good for your wallet. When your food lasts longer, you have the chance to use it before it goes bad, meaning you'll ultimately have to purchase less in your weekly shop. In the long run, this will save you a pretty good amount of money – your refrigerator could end up paying for itself.
Different Types of Refrigerator
As you might expect, there are endless variations of refrigerators out there, which is great news if you're a picky shopper. However, breaking these down into five key categories certainly helps with the buying process.
French Door Refrigerators
These refrigerators are built with a pantry-style layout: two doors above reveal a refrigerator, while the drawer below contains a freezer.
Side-by-Side Refrigerators
A common style in the US, side-by-side refrigerators has two doors that open out from the center. There's usually a freezer on one side and a refrigerator on the other. This configuration is great if your household is big because it typically offers more capacity.
Top-Freezer Refrigerators
Top freezer refrigerators are often seen as classic, placing the freezer above a refrigerator. This is the best option if you use your freezer a lot and need easy access to it.
Bottom Freezer Refrigerators
If you use your refrigerator more often than your freezer, as most people probably do, then this might be the style for you. Fresh items are much easier to access.
Under Counter Refrigerators
A great space-saving option, particularly if you like your kitchen appliances to be unobtrusive. However, under-counter refrigerators offer limited storage space and are usually much smaller in capacity.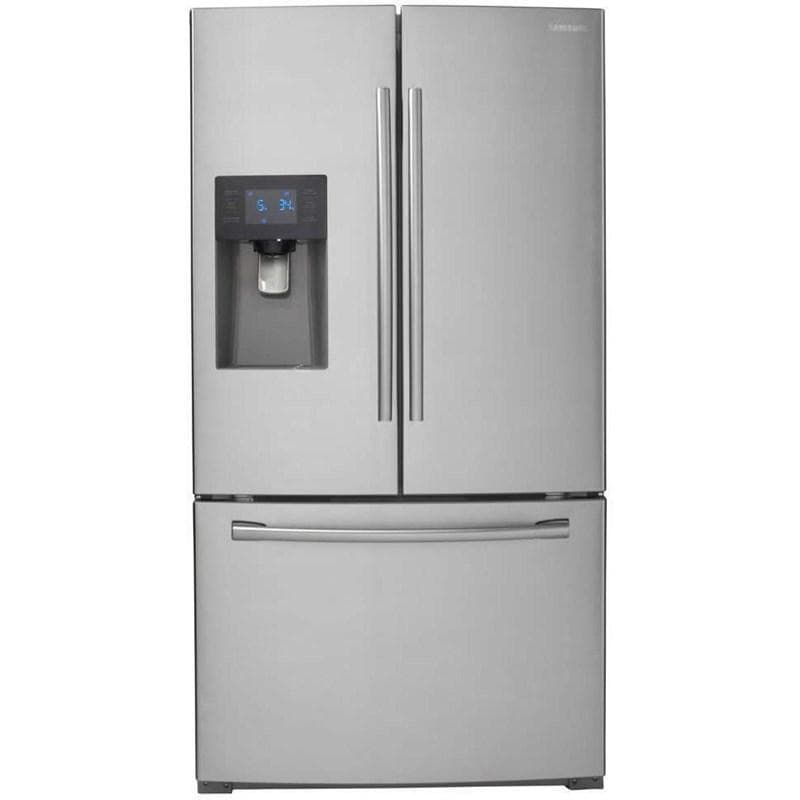 Now that we've covered the most important bits of information about the different types of refrigerators out there, you'll be able to better assess the Samsung Rf263beaesr for its features, which I'm going to look at next.
Three Color Options
Choose from fingerprint-resistant black stainless steel (an excellent choice for busy households with children), classic stainless steel, or white. This is great because it means you can make the refrigerator fit your kitchen style and decor, rather than the other way around.
Dispenser
Not only can you choose between a water dispenser and a filtered ice maker, but you also get to decide where the dispenser is located – internally or externally.
Ice Master
Samsung's ice maker produces up to ten pounds per day of ice, and it comes complete with a space-saving design, leaving more room for you to fill the refrigerator with your favorite food items.
Twin Cooling Plus
The Rf263beaesr comes with independent fridge and freezer controls, allowing you to keep food fresh for longer.
CoolSelect Pantry
Inside the Rf263beaesr, you can find a full-width pantry drawer with separate temperature controls. It features an independent fan system, making it perfect for storing beverages that need to be chilled. You can also use this area to defrost items.
Auto Pull-Out Freezer Drawer
This is a really nice touch, in my opinion, especially since I've had issues in the past with trying to open freezers that have frozen shut. The freezer drawer in the Rf263beaesr slides out for super easy access.
Door Alarm
Another very useful feature for those of us who are particularly forgetful. The alarm goes off after two minutes if the door has not been closed.
Pros and Cons of the Samsung Rf263beaesr Refrigerator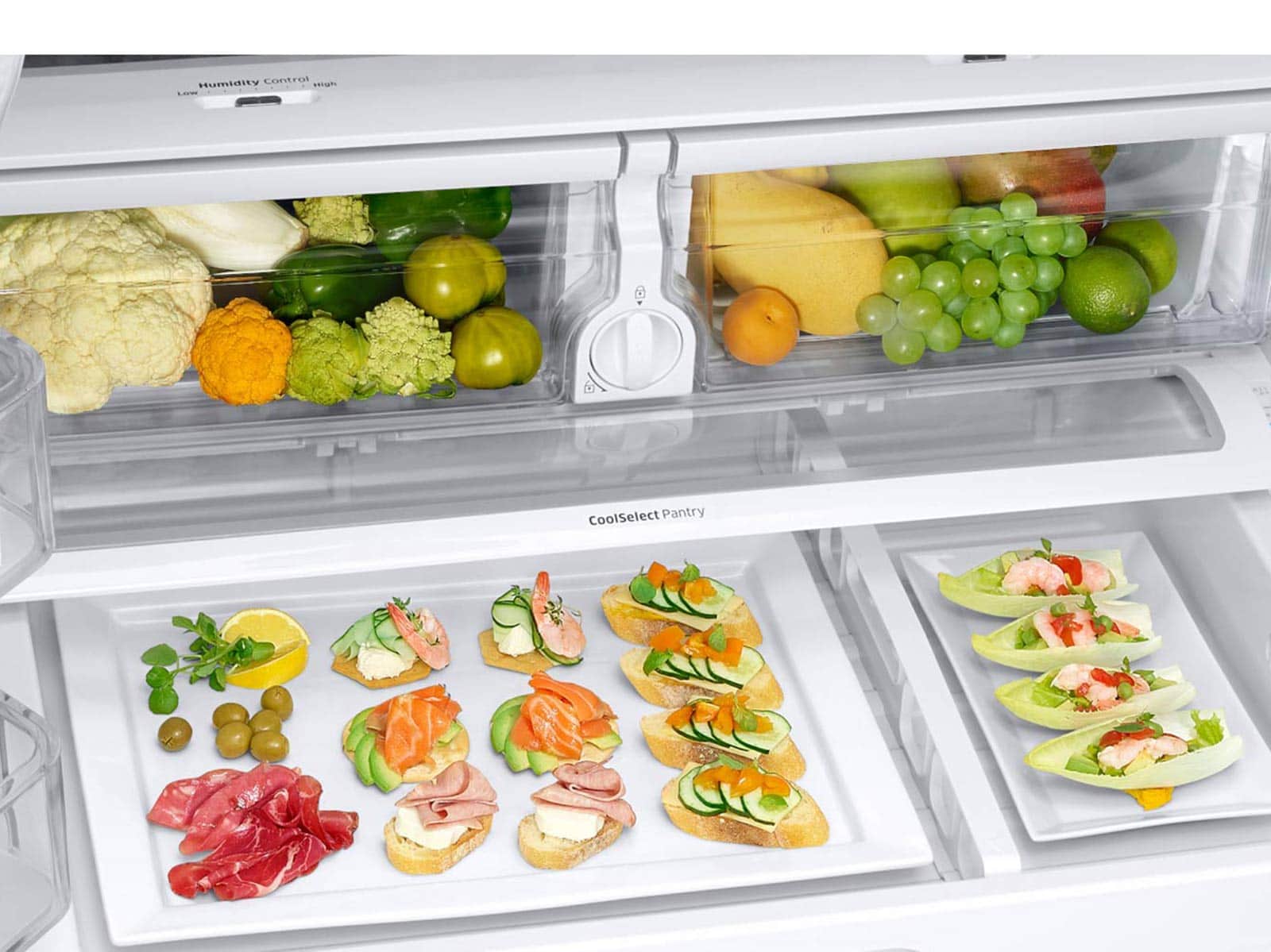 Next, let's take a closer look at the pros and cons.
Pros of the Samsung Rf263beaesr Refrigerator:
Digital controls easy to read and use

The temperature remains consistent throughout

Spacious, modern design

Filtered water and ice dispenser

Easy to open the freezer drawer

Adjustable drawers

Energy-saving feature

Stylish, modern design
Cons of the Samsung Rf263beaesr Refrigerator:
Ice maker faulty

The temperature in the freezer doesn't stay consistent

Stainless steel doors show smudges
Decision Making Tips
Buying a refrigerator is an important decision for any household; they are often pretty expensive appliances, and you'd expect them to last a number of years without needing to be replaced. But how can you tell which refrigerator is right for you?
To help make the buying process a little easier, I'm going to offer some tips and advice about the most important things to consider.
If you need a little extra help deciding, check out our guide to help you find the best refrigerator for your kitchen.
Size
Not only do you need to consider the size of your kitchen, but you'll also need to think about the number of people in your household. There's little point in buying a large refrigerator if you only need to store enough food for two or three people; likewise, if you purchase a small refrigerator but live in a house of five, you're likely to encounter space problems.
Another thing to consider is how often you like to host guests in your house. If you live with a couple of people but regularly cook for larger parties, then this should influence which appliance you choose. Finally, I'd recommend paying close attention to the dimensions of your kitchen and whichever refrigerator you're thinking about buying. You don't want to get it home only to find out that it doesn't fit!
Budget
Naturally, the amount of money you're willing to spend will influence the type of refrigerator you're able to buy, as well as the extra features that it comes with.
Most people assume that more expensive refrigerators are better than cheaper ones, but this isn't necessarily true. That's why it's important to read customer reviews – you might just find that a much cheaper model actually outperforms a high-end one.
Features
Before you go refrigerator shopping, I'd definitely recommend drawing up a list of the most important features you want your new appliance to have. For example, you might want a water dispenser or a refrigerator that's particularly quiet.
It's also a good idea to know which features you definitely don't want – you might think ice makers are more trouble than they're worth – and which ones you'd like but aren't absolutely necessary.
Style
Now's a good time to refer back to the five types of refrigerators I mentioned earlier. Which one do you like the most? Does it match up with your requirements? You should ask yourself both of these questions before starting your search.
Choose from a French-door, side-by-side, top freezer, bottom freezer, or under-counter refrigerator.
Many models, such as the Rf263beaesr, offer a range of different finishes – including regular stainless steel, fingerprint resistant stainless steel, and classic white.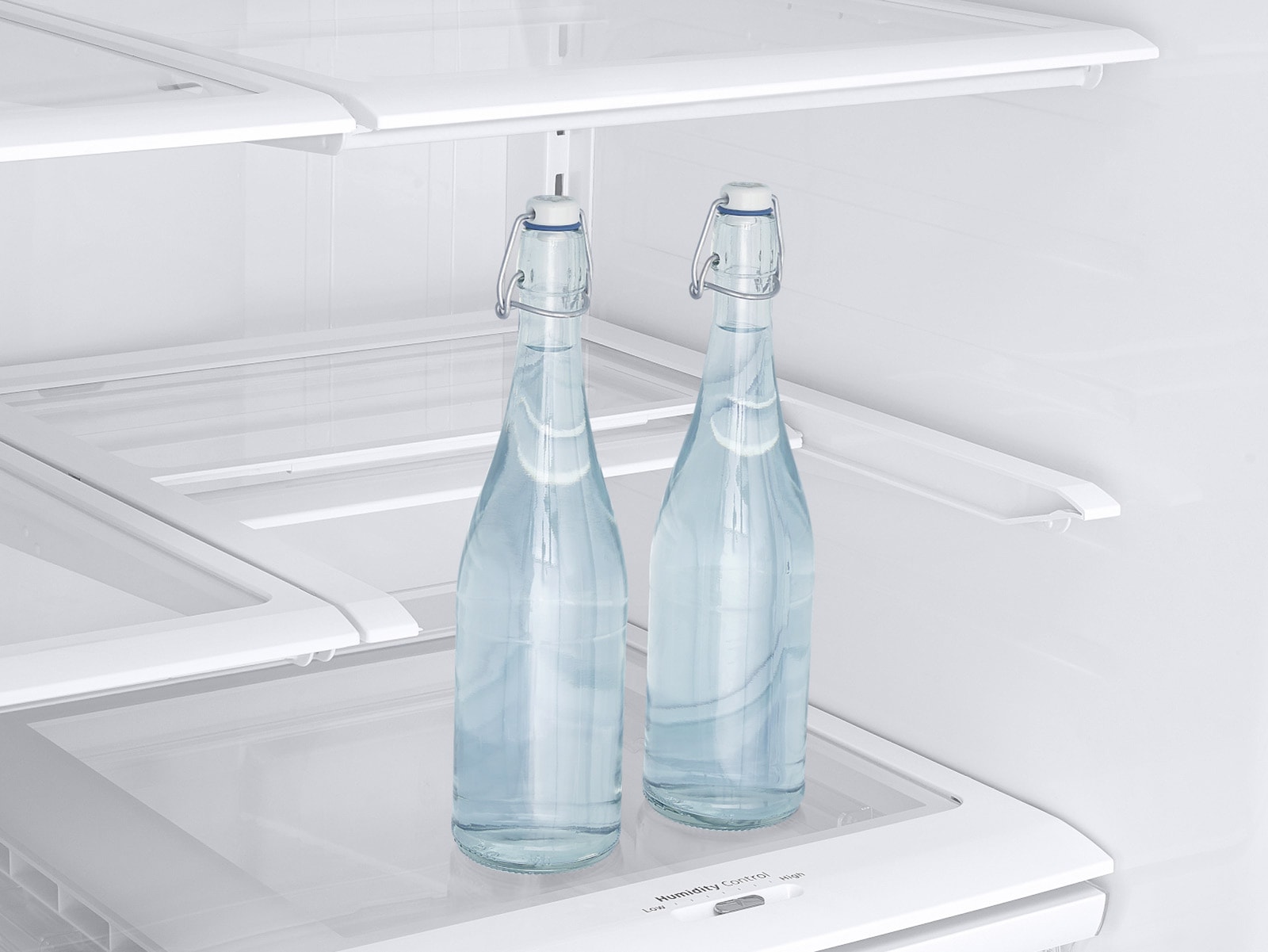 Samsung Rf263beaesr: My Verdict
After discussing the pros and cons of this particular model and the different features available in refrigerators more generally, it's time to answer the all-important question – would I recommend the Samsung Rf263beaesr? And the answer is, well, it depends.
If the idea of having a refrigerator with an ice maker is appealing to you, and that's one of the most important features you're looking for, then I wouldn't recommend the Samsung Rf263beaesr because it's ice maker is unreliable and renowned for breaking down.
However, it is a stylish, modern-looking fridge with tons of storage space and lots of other functional features that go some way towards justifying its mid-range price tag.
One thing that Samsung always seems to get right is the appearance of its products; this French door refrigerator certainly looks good, but it doesn't feel as sturdy as I'd like, and this is something which I see as a real downside.
Sure, the drawers have been designed to slide out with minimal effort, offering easy access, and the separate temperature controls for different sections of the interior are a very nice touch. However, there's nothing about this model's construction that makes it feel as though it has been well made on the inside.
There are plenty of different compartments, which is great news if you like to organize your fridge according to food types, especially if you buy lots of food categories that don't mix. That being said, for me, these compartments actually make the interior feel more cramped and restricted.
The LED touch display gives this refrigerator a slightly more luxurious feel, and it's good to know that it performs better than average in cooling tests, with the interior holding its own and remaining at a consistent temperature (apart from in the freezer section where it fluctuates a little more).
Ultimately, then, the Samsung Rf263beaesr is a mid-range refrigerator that gets the basics right. It will fit into most kitchens with ease thanks to its sleek modern design, it has lots of storage space (though I'd personally like some more flexibility in terms of shelf and compartment arrangement), and, most importantly, it will keep your food cool.
If you can look past the faulty ice maker, then this is a perfectly decent refrigerator – but it doesn't excel itself, which is why I can't wholeheartedly recommend it.
Other Alternatives to Consider
Fortunately, there are plenty of refrigerators on the market that is both reliable and affordable. Here are some of my recommendations.
GE Profile Smart Appliances French Door Refrigerator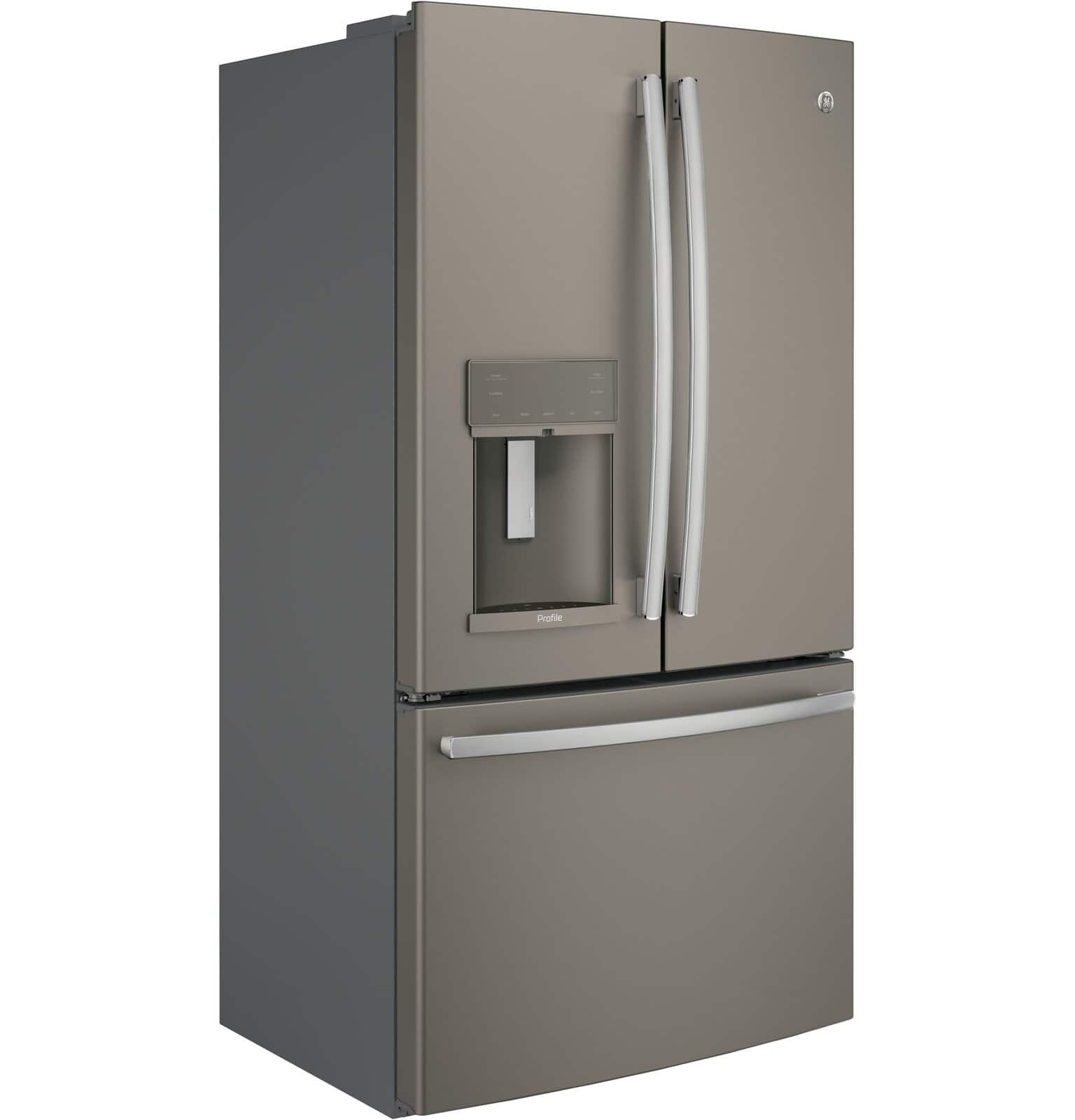 The GE Profile Smart Appliances Refrigerator comes complete with a water dispenser, ice maker, door alarm, smudge-resistant finish, and WiFi connectivity – a pretty impressive list of features for a mid-range appliance. For a similar price, then, it offers a more reliable alternative to the Samsung Rf263beaesr.
Pros
Energy STAR certified

Easy to customize shelf layout

Plenty of storage space

WiFi connectivity

Water & ice dispenser
Cons
Noisy

Freezer difficult to open
Whirlpool Side-by-Side Refrigerator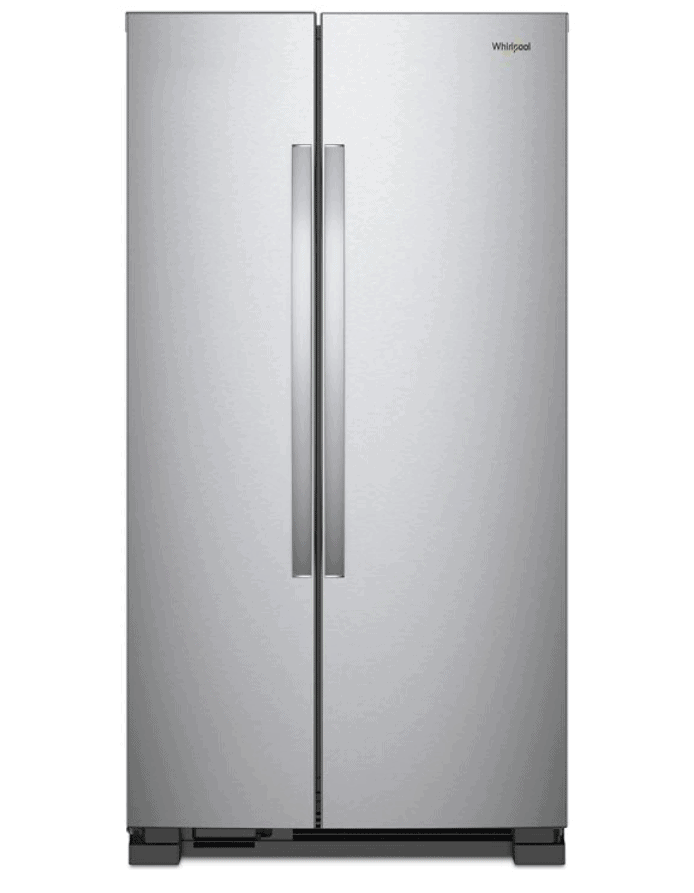 This side-by-side refrigerator by Whirlpool is slightly cheaper than the Samsung but still offers lots of great features. Thanks to its extra-spacious design, it has garnered thousands of positive reviews from verified customers online.
Pros
Lots of storage space

Ice and water dispenser with filtration

Accu-Chill temperature management system

FreshFlow air filter is very effective at removing odors

Adjustable gallon door bins

LED dispenser night light

Fingerprint resistant
Cons
Ice maker is slow

Doors are sometimes not aligned
Bosch 500 Series French Door Refrigerator B36CD50SNS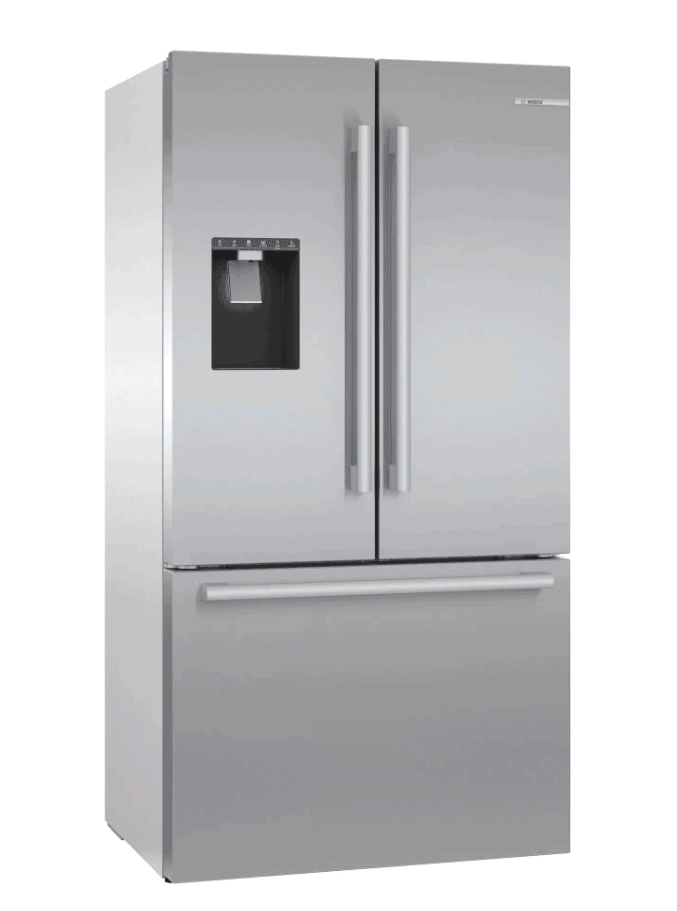 With the industry's fastest refrigerator ice maker and an app that allows you to control it when you're away from home, the Bosch500 Series refrigerator is perfect for anyone who likes their appliances to come with cool tech features.
Pros
QuickIcePro system is the fastest ice maker on the market

UltraClarityPro water filter

Humidity control

Home Connect app allows you to control the appliance remotely

Hands-free bottle fill

Full-width chiller drawer

Spacious
Cons
Doors and drawers are awkward to use
FAQs
Question: What are the specifications of the Samsung Rf263beaesr?
Answer: Its dimensions are 35 3/4" W x 70" H x 35 3/4" D. It has a 16.6 cu. ft. refrigerator capacity and eight cu. Ft. freezer capacity.
Question: Is the Samsung Rf263beaesr loud?
Answer: It really depends on what you'd class as 'loud.' This particular model doesn't have a reputation for being especially noisy, but it also hasn't been designed to operate especially quietly – if you're looking for a silent appliance, this probably isn't the one for you.
It's important to be aware of the noises your refrigerator is likely to make so you can tell whether or not they indicate a potential problem. You might hear:
• A pulsating or high pitched sound as the compressor and fans adjust to optimize performance
• The evaporator fan circulates air
• Rattling or gurgling noises caused by the flow of the refrigerant
• Water dripping on the defrost heater
• A popping sound caused by expansion and contraction
• Water running into the drain pan
Question: Does the Samsung Rf263beaesr come with a warranty?
Answer: Parts and labor are included for one year, but a 3 and 5 warranty is also available. Plus, Samsung offers free returns.
Question: Do Samsung refrigerators have a good reputation?
Answer: Samsung is an extremely well-known brand with an excellent reputation. This is reflected by the fact that its French-door refrigerators have ranked highest for performance and reliability two years in a row at the JD Power awards.
Samsung RF263BEAESR Refrigerator Review: Final Thoughts
While Samsung has a great reputation for building good quality appliances, the Rf263beasr comes with its own drawbacks, which make it a less desirable refrigerator than some others on the market.
For how much it costs, I'd expect the ice maker to function properly and the interior to be of high quality with plenty of adaptable space. However, this isn't the case.
I think the refrigerator looks great from the outside, and it does a good job of keeping things cool, but mid-range appliances should do more than that; I expect them to impress me, which this one simply didn't.
If you're looking for something that's strictly functional, then this refrigerator is worth considering, but I'd definitely recommend shopping around first.
Recommended Reading: