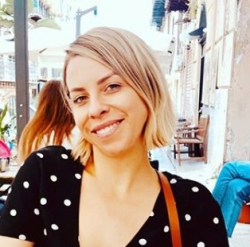 Latest posts by Jodie Chiffey
(see all)
LG is a world-famous electronics company. The company is based in South Korea, and it manufactures a large variety of home appliances. Its portfolio includes all kinds of devices, such as French door, side-by-side, and bottom-freezer models when it comes to refrigerators. LG's products are known for their outstanding performance and high-tech features.
This review will focus on the LG LMXS28626S refrigerator model. We'll go over the essential features of the LMXS28626S and the key specifications of this model. Then we will give you an overview of the pros and cons and mention some alternative models in case you want to look at different options. We will also answer some of the most frequently asked questions.
Feel free to check out our LG Refrigerator Model Guide for more information on LG fridges. First, let's look at the main specifications.
LG LMXS28626S Refrigerator – Key Specs
Let's check out the key specifications for the LG LMXS28626S:
Product Height: 69 ¾ inches
Product Width: 35 ¾ inches
Height to Top of Case: 68 3/8 inches
Depth Without Handle: 33 ¾ inches
Depth With Handle: 36 ¼ inches
Total Capacity: 27.8 cubic feet
Freezer Capacity: 9.2 cubic feet
Weight: 322 lbs
Refrigerator Style: French Door
Lighting Type: LED
Ice Maker: Yes
ENERGY STAR Qualified: Yes
Color Options: Stainless Steel
Latest Price: Check the latest price here
LG LMXS28626S – Main Features
Let's have a look at the LMXS28626S in detail.
Smart Cooling System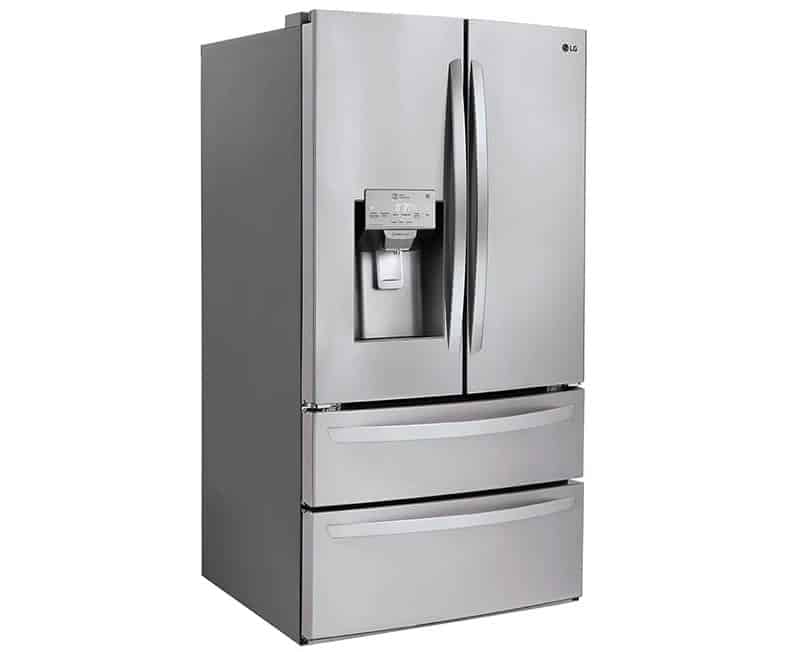 The LG LMXS28626S refrigerator comes with a Smart Cooling system that is designed to maintain optimum humidity and temperature levels. This helps achieve better energy efficiency and cut down on electricity costs.
The basis of this system is an innovative linear compressor design. This LINEAR Cooling™ system involves one friction point in the compressor instead of the traditional four friction points. The new compressor has fewer moving parts and operates with more efficiency than a regular compressor. LG confidently backs the motor with a ten-year warranty.
The refrigerator can react quickly to temperature fluctuations and maintain temperature variation within 0.5 degrees, thanks to this advanced design. This will let your food keep around 20% more moisture, which will keep your fruits and veggies fresh longer.
In addition, LG takes this cooling system one step further by adding a Door Cooling+ system, which provides a constant supply of cold air to keep door contents at peak freshness level. These blasts of cold air reach every corner of the refrigerator and make sure the desired temperature is preserved at all times.
Glide'N'Serve Drawer
One noteworthy feature about this model is the Glide'N'Serve Drawer, which is a full-width drawer with an adjustable temperature level. This convenient feature lets you store food items at a different temperature than the regular refrigerator area.
You have three different options: meat, produce, and deli. This drawer will suit your particular needs, whether you are storing fresh vegetables, beverages, or a birthday cake.
Extra Features
The LG LMXS28626S includes many extra perks, such as a built-in icemaker and water dispenser. These are located on the doors. In addition, the integrated Slim SpacePlus ice System gives you more shelf space and allows for more space available in the door bins.
The icemaker can produce around 70 to 180 cubes in 24 hours, depending on freezer temperature, room temperature, and door openings. The ice is made in the ice maker and sent to the dispenser. The ice-making takes place automatically and stops when the in-door ice bin is full. A full ice bin can hold 12 to 16 ounces of ice.
This model also includes a specially designed water dispenser. The dispenser can handle nearly any container you want to fill, including pitchers and pint glasses. The controls for the dispenser are located outside the left door in the control panel.
Another extra feature included in this fridge is the 3-layer Fresh Air system. This advanced air filter works with a forced air circulation system and a dedicated fan to help deodorize the air in the fridge by pulling clean air into the refrigerator. You will notice less odor in the refrigerator thanks to this great feature.
And last but not least, this refrigerator includes a premium LED light that illuminates the entire space inside the fridge. The light reaches the entire refrigerator and makes it easy to visualize the entire contents of the inside compartments.
Storage and Organization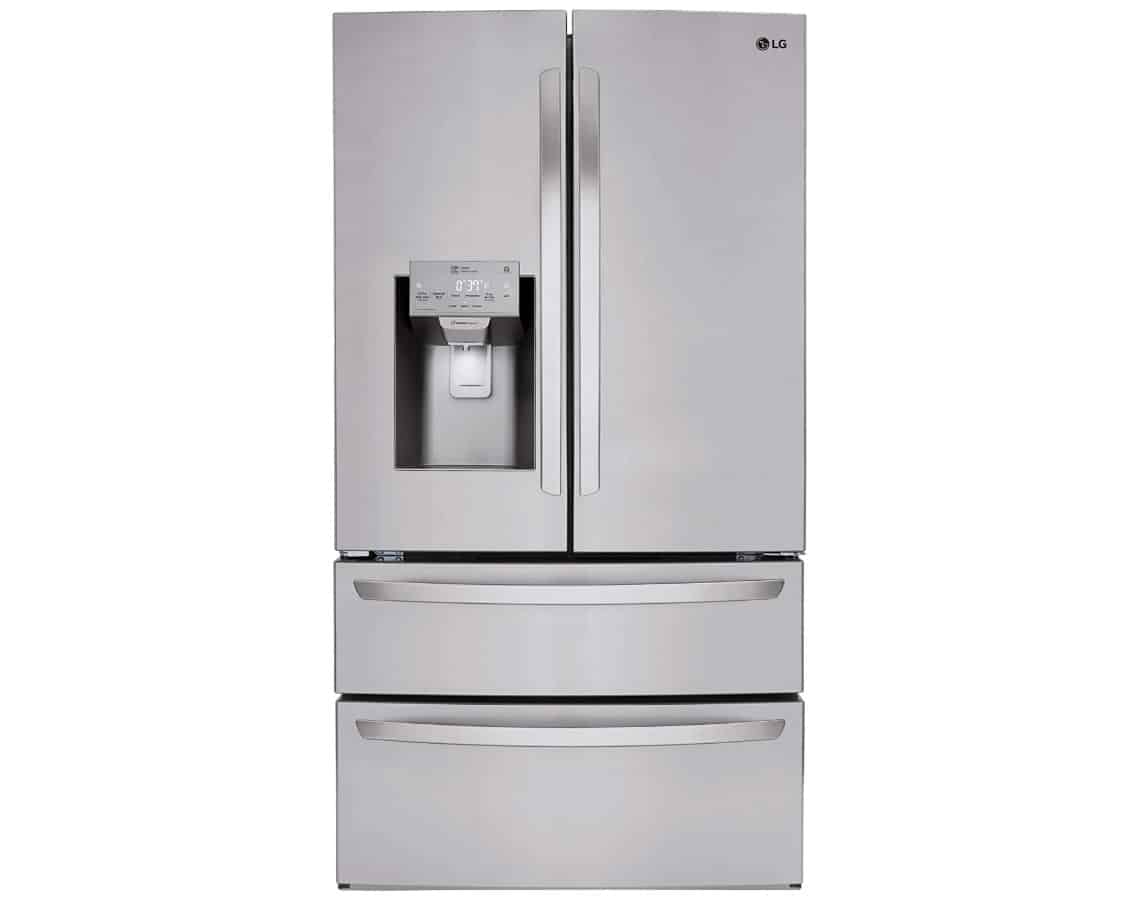 The LG LMXS28626S is a French Door refrigerator, which makes the food very accessible. This is a large fridge with a lot of space for food items. Its dimensions are 72 x 39 x 38.5 inches. It has a total capacity of 27.8 cubic feet, and the freezer has a capacity of 9.2 cubic feet.
You can easily store large items such as boxes of pizzas, cakes, bottles of drinks, and big plates of leftover foods.
The fridge's interior has five glass shelves, four of which are fully adjustable to give you plenty of options for customization. One of them glides back by pushing the front half of the shelf. You can fold the shelf to allow room for taller items such as large bottles or gallon containers. The glass on the shelves is spill-protected and can be cleaned easily.
On the door, you will find six bins of various sizes. Two of them are adjustable, and three of them are deep enough to hold a gallon of milk. All are easily removable for cleaning. The refrigerator includes two humidity controller crispers that will help fruits and vegetables retain their humidity.
This model includes two freezer drawers. The lowest drawer has one divider bar. The upper drawer comes with an adjustable and removable bin. You can keep the food that you consume more often within easy reach in the top drawer while keeping the bottom drawer for other items.
Appearance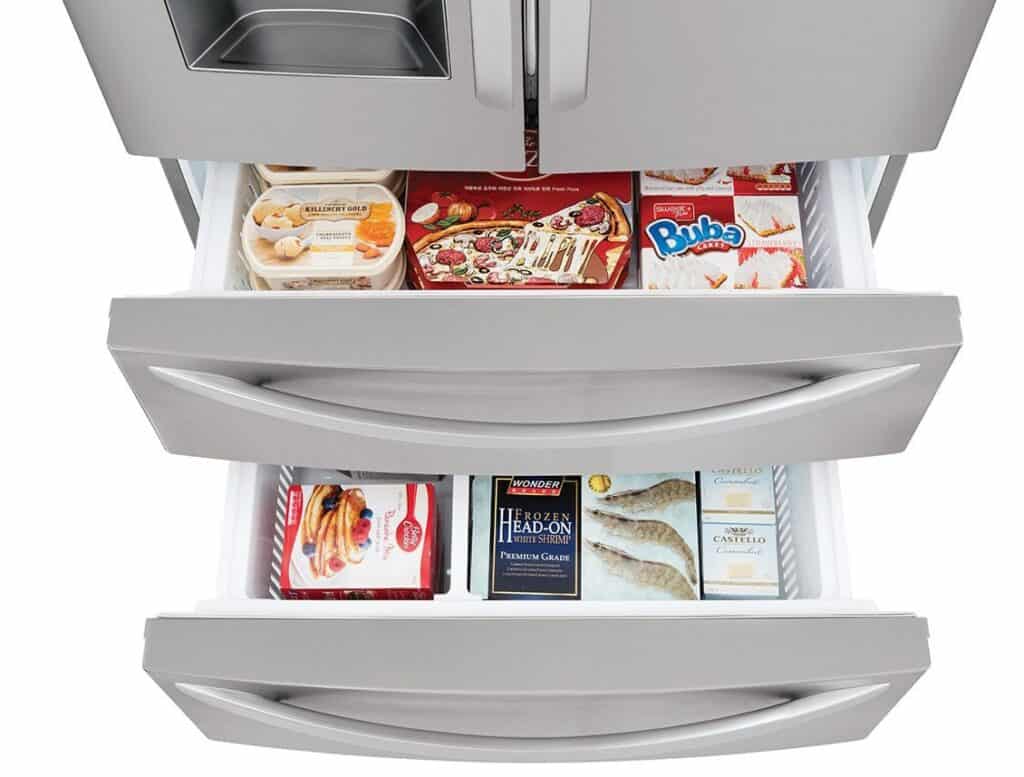 The LG LMXS28626S has a beautiful stainless steel finish that gives it a nice metallic touch and looks very elegant. The surface incorporates LG's PrintProof™ fingerprint and smudge-resistant finish, eliminating fingerprints marks and making it very easy to clean. The control panel is located in the ice and water dispenser.
LG ThinQ
This refrigerator includes LG ThinQ technology. This technology, available only on models with Wi-Fi, allows you to communicate with the device using your smartphone. This helpful feature lets you control the refrigerator and the freezer's temperatures remotely. With the ThinQ app on an Android or iOS device, you receive notifications on your smartphone when the door has been left open or when the water filter needs replacing.
Energy efficiency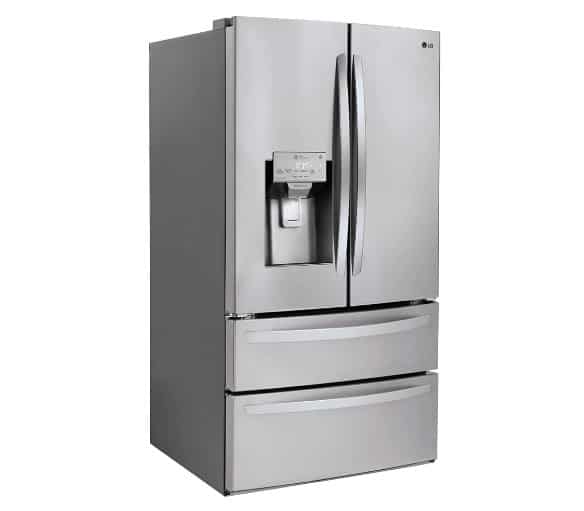 This model is Energy Star rated. This means that this fridge is highly energy efficient compared to standard refrigerators. Devices that comply with Energy Star guidelines must meet the strict energy efficiency criteria set by the US Department of Energy. This certification ensures you will have lower energy costs and save on utility bills.
Warranty and Pricing
The standard warranty gives one year of parts and labor coverage on the fridge in case anything needs to be repaired. In addition to this, you get five years of spare parts and labor coverage on the sealed system, which includes the condenser, dryer, connecting tube, and evaporator. You also get a year warranty of parts and a five-year warranty of labor in the linear compressor.
This refrigerator comes at a reasonable price for a large French door refrigerator. For the latest price quote, click here.
LG LMXS28626S – Pros and Cons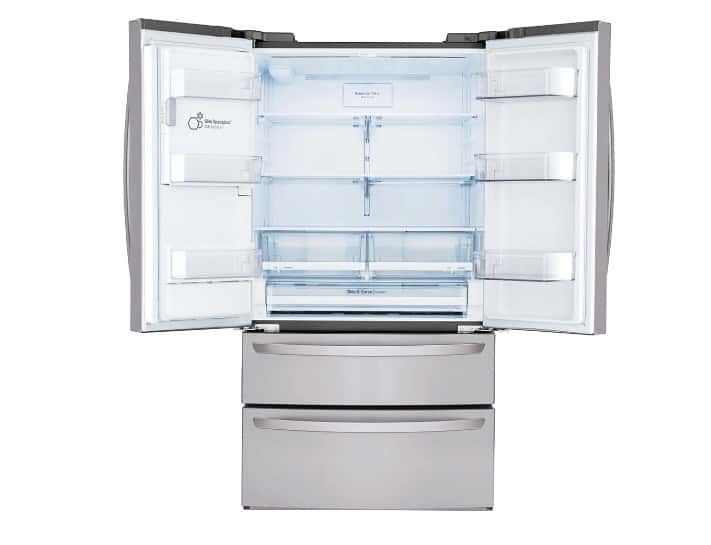 Let's take a look at the pros and cons of this device:
Pros
Smart Cooling System maintains superior temperature control
Glide'N'Serve Drawer with adjustable temperature
Fingerprint and smudge resistant surface
Double drawer in the freezer
LG ThinQ technology connects to your smartphone
Cons
Smaller ice maker compared to other models.
LG LMXS28626S – Alternatives to Try
If you are not sold on this refrigerator, there are a few alternative models that you could consider:
LG LFXS26973S Refrigerator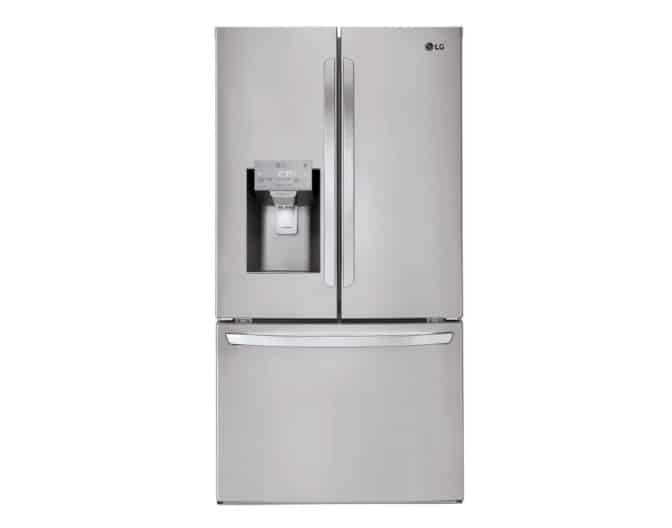 If you like to look at a different LG model, the LG LFXS26973S Refrigerator is a good choice. This fridge has a 26 cubic feet storage capacity with a lot of space to organize your food. It comes with a large freezer with a capacity of 8.8 cubic feet. This is the biggest freezer of this style.
This model includes LG ThinQ technology with a proactive customer care system. This system sends alerts and usage details to your smartphone via the LG app. You can also control key functions of the refrigerator using your phone.
LG FXC22526S Refrigerator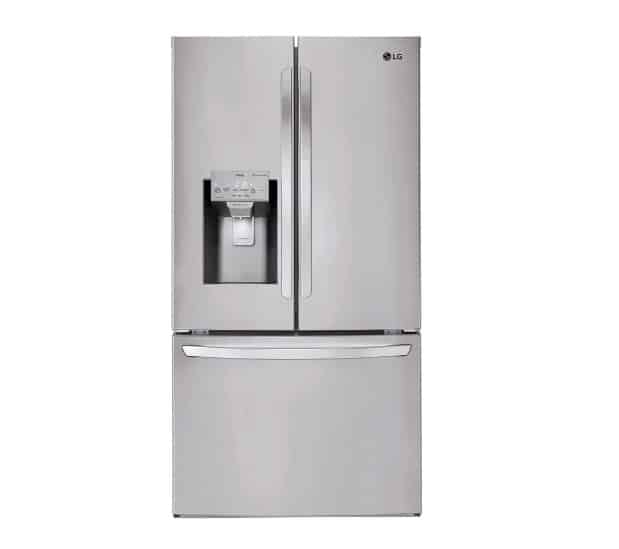 If you are looking for a refrigerator that can produce a lot of ice, the LG FXC22526Sis worth checking out. This handy fridge comes with dual ice makers, which are dispensed from the door and located in the freezer compartment. The ice maker features the Slim SpacePlus® Ice System, so you still get plenty of space in the door and the shelves.
If you are interested in this model, feel free to read more about it in our LG LFXC22526S Refrigerator Review.
Bosch 800 Series B36CL80SNS Refrigerator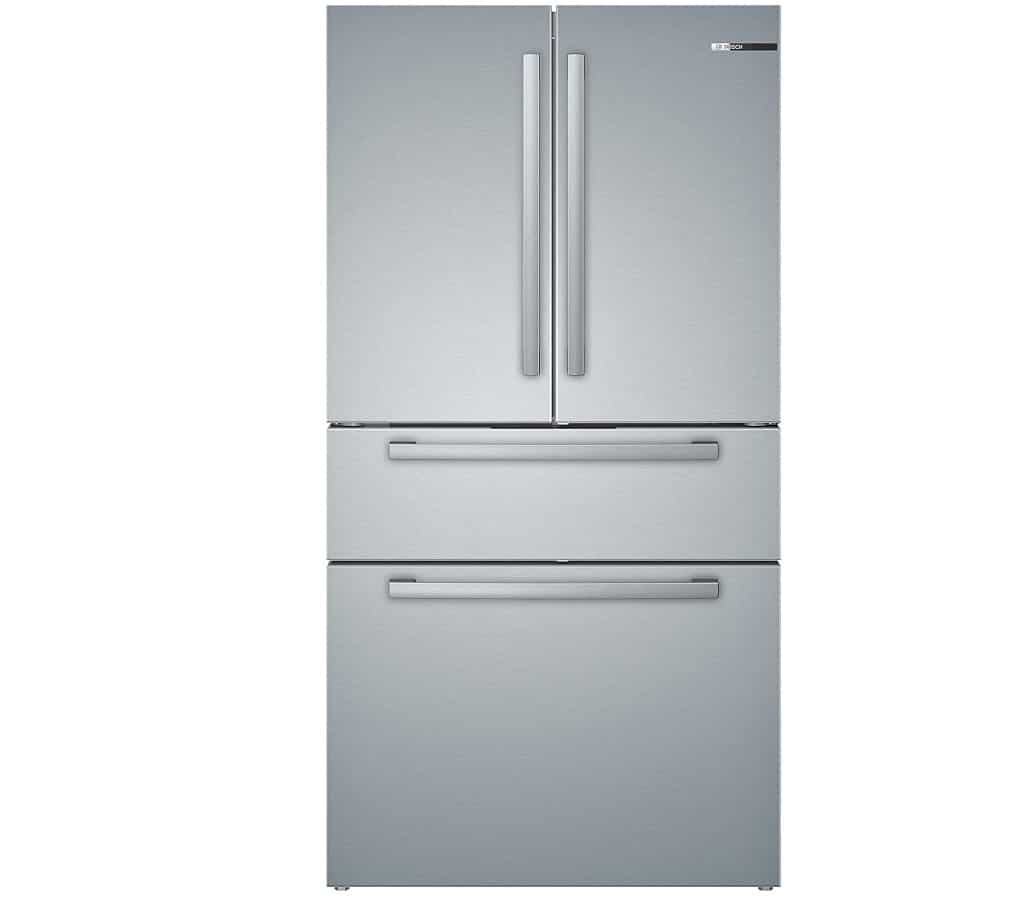 If you prefer a counter-depth refrigerator, you could check out the Bosch 800 Series B36CL80SNS Refrigerator. This is one of Bosch's most popular models. This Refrigerator measures 31.13 x 35.63 x 72 inches and comes with a total of 21 cubic feet of storage space. In addition, it includes Bosch FarmFresh System that is designed to keep produce fresh for a longer time compared to regular fridges.
Feel free to read more about it in our Bosch Refrigerator model Guide.
FAQs
Question: Where should I install my LG Refrigerator?
Answer: The refrigerator must be located in a spot where a water supply can be connected for the ice maker. Make sure to check the dimensions of the fridge and the installation path to ensure there is sufficient room to move the refrigerator through doors or openings. You can remove the refrigerator doors if an opening is too narrow to fit the refrigerator through it.
The installation location you choose for the refrigerator should allow enough space behind the unit for connections and airflow and enough space in front to open drawers and doors. You should leave a minimum of 24 inches in front of the refrigerator to open the doors and a minimum of 2 inches between the back of the fridge and the wall.
The refrigerator comes with two front-leveling legs. You can adjust the legs to alter the tilt from front to back or side to side. Adjust the legs if the refrigerator seems unsteady or if the door doesn't close easily.
Question: How can I organize the food in my refrigerator?
Answer: The lower shelves are the coolest ones in the refrigerator. Use those to store meat and fish. You should use the top shelves for items like yogurt and cheese. The Glide'N'Serve Drawer has an adjustable temperature and can store deli, meat, or regular produce. Use humidity-controlled crispers to store your fruits and vegetables.
You can use the door bins for things such as butter, sausages, and condiments. Use the big ones to place milk gallons or large bottles. The door bins on this fridge can be adjusted to store items of different sizes.
It is recommended that you wrap or store food in the refrigerator in airtight and moisture-proof recipients to prevent food odor and taste transfer throughout the fridge. Do not overfill or pack items too tightly inside the door bins. Avoid storing glass containers in the freezer since their contents may expand and break the containers.
Question: How can I keep my refrigerator clean?
Answer: For products that expire, check the expiration date to ensure that food is still fresh. In case you spill some food inside, clean the shelf as soon as possible in order to prevent food from hardening. The shelves on this refrigerator are spill-proof and relatively easy to clean.
You can clean the shelves and the outside surface of the fridge using a soft cloth with mild detergent and water. The door bins and shelves are removable to facilitate the cleaning process. Rinse it and let it dry afterward. You should avoid the use of strong detergents like wax or thinners for cleaning.
Question: How do I connect my refrigerator to the Wi-Fi network?
Answer: When used alongside the LG ThinQ app, the Wi-Fi button is used to make the connection to a home Wi-Fi network. To connect to the network, you must press and hold the Wi-Fi button for 3 seconds. The icon illuminates when the device is connected to Wi-Fi.
Question: Do I need to change the air filter?
Answer: Yes, the air filter needs to be changed approximately every six months. Please refer to the manual for instructions on how to do it.
LG LMXS28626S Refrigerator Review: Our Final Verdict

LG products are famous for their innovative and high-tech features. Overall, the LG LMXS28626S French Door Refrigerator is a great pick option for people who like to have high-tech features on their fridge and need to store a high amount of food. It comes with a top Smart Cooling technology and a great air circulation system that keeps food items fresh for extended periods of time.
This model includes some of LG's more attractive features. The humidity-controlled crispers are perfect for fruits and vegetables, while the Glide'N'Serve feature gives you a drawer with adjustable temperature to suit all your needs. The convenient LG ThinQ technology lets you connect your refrigerator to your smartphone and control its key features remotely.
All in all, we think this LG fridge is a very good investment. Its beautiful appearance, high-tech features, Wi-Fi connectivity, and spacious interior will make it an excellent appliance for your kitchen.