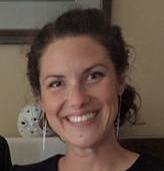 Latest posts by Sarah Caldwell
(see all)
If you love your top load agitator machine, then it's likely you won't want to switch to anything else. Unfortunately, washing machines don't last forever, and the day will come when you'll need a new one. The good news is that there are new top load agitator washers on the market that are even better than your old one.
The 28-inch Maytag MVWB865GC is one of them. It has an agitator in the middle that works to remove stains, and it won't add a lot of wear and tear to your clothes like in other machines. It's incredibly gentle on clothes, despite being a workhorse.
Maytag MVWB865GC Washer Review: About Maytag

Maytag was founded in 1893, so they've been manufacturing washers for quite a long time. It's a reputable brand that many people trust, and they generally offer great value. Every washer comes with a 10-year limited parts warranty.
Maytag is dedicated to building products that perform well and will last. They're now owned by Whirlpool, a company committed to dependability in all of their brands.
Features of Maytag Top Load Washers
Every Maytag top load washer has the following features, and the Maytag MVWB865GC is no different.
PowerWash Agitator
Each PowerWash agitator pole uses concentrated cleaning to tackle stubborn stains with efficiency. It can break down dirt and grime for some robust washing action. The reverse wash motion and triple action spray ensures that clothes get saturated with detergent and stay that way throughout the cycle.
The fabric softener cup will dispense your softener at the optimal moment in the wash cycle to ensure that your clothes get as clean as possible.
Power Impeller
The reverse impeller controls the reverse motion and triple action spray, giving an intense and efficient concentration of detergent on all clothes.
PowerWash Cycle

This enhanced cleaning cycle uses extra washing action with a thorough rinse to ensure that stains are gone by the time it's done. It's the perfect cycle for food stains and mud. For families with rowdy kids, this may just be the perfect cycle.
Deep Fill Option
If you have dirt or stains that have already been set, the Deep Fill option will increase your effort at getting things clean, although it may not help with water-saving. You'll use more water, but your clothes will get a thorough clean.
PowerSpray
PowerSpray Technology is exclusive to Maytag. It will mix the water and detergent perfectly to clean stains instantly. It also penetrates into fabric fibers deeply to give you the best clean for the toughest stains.
Deep Clean with Steam
Steam is a powerful cleaning agent, intensifying the effects of your washing machine on dirty clothes. It can penetrate deep into the fibers of your fabrics for a deeper clean and more thorough wash.
Optimal Dispensers
Maytag top load washers have Optimal Dose Dispensers, which takes the guesswork out of figuring out how much detergent you need. It will add the right amount of detergent at exactly the right time. In fact, it stores enough detergent for up to 12 loads, so you don't have to add it every time.
You won't waste detergent or use too little anymore. It will detect how dirty your clothes are and add the perfect amount every time.
Rapid Wash cycle
The Rapid Wash cycle uses a more aggressive agitation so it gets things equally as clean, but in less time. This is a great cycle when you need things clean in a hurry.
Auto Sensing Option
By stabilizing the amount of water used, the concentration of water and detergent will be perfect. The machine can detect when the water level is too high or too low and correct the situation to get your clothes cleaner.
It judges by the size of the load and the soil level, so you won't experience any more failed loads.
Maytag MVWB865GC Overview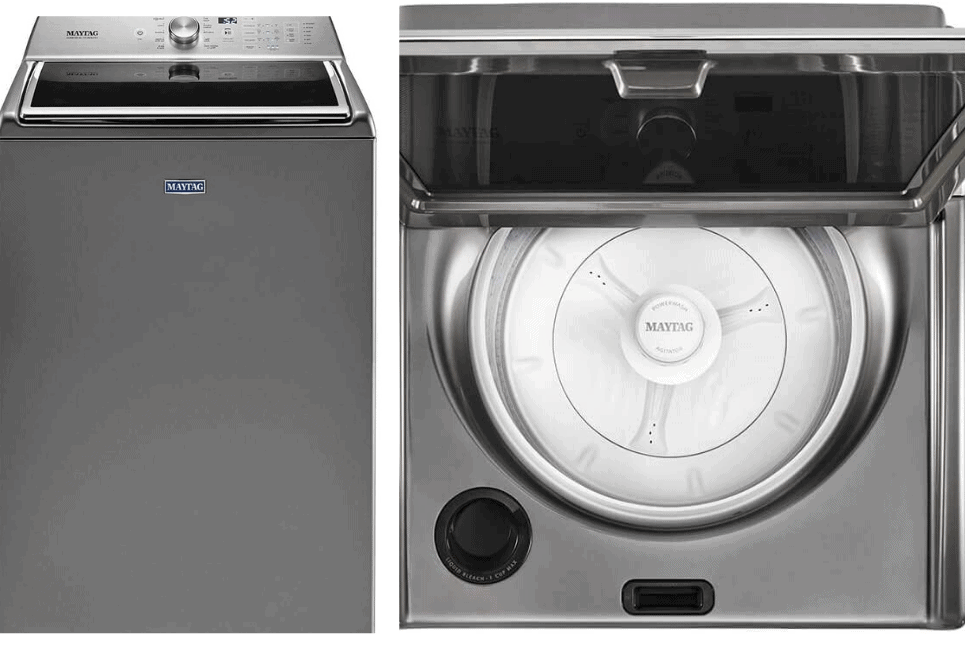 The PowerWash cycle is the best at making stains disappear, but every Maytag has a PowerWash cycle, so you may wonder why you'd pay so much for this one. The main answer to that question is the size. It's a huge washer that can get nearly all of your family's laundry done in one load.
It may not be fast, but it can hold a large volume of dirty clothes in its drum. Plus, it has a ton of options, allowing you to wash your clothes just the way you like them. The Deep Fill option allows you to add more water while the AutoSensing setting will add as much water as the machine thinks it needs.
There are a total of 9 wash cycles as well as a Drain and Spin cycle to clean the tub with no effort on your part.
Design and Features
You can choose a white or metallic finish for this machine, so it will be stylish in any laundry room. The soft closing glass lid is not only easy to shut, but it ensures that other family members won't slam it. Its transparency allows you to monitor the progress of the laundry inside.
Lifting the lid reveals an awe-inspiring space, large enough for a surprising amount of laundry. You can do everyone's laundry in one cycle. During tests, we fit three California King sheets in at once, and it still got every bit of them clean.
It's a tall machine, so for those who are more petite, you may need a step stool to reach the bottom of the drum. I found that powdered detergent doesn't dissolve well in the slide-out drawer, so it's best to use liquid with this machine.
Performance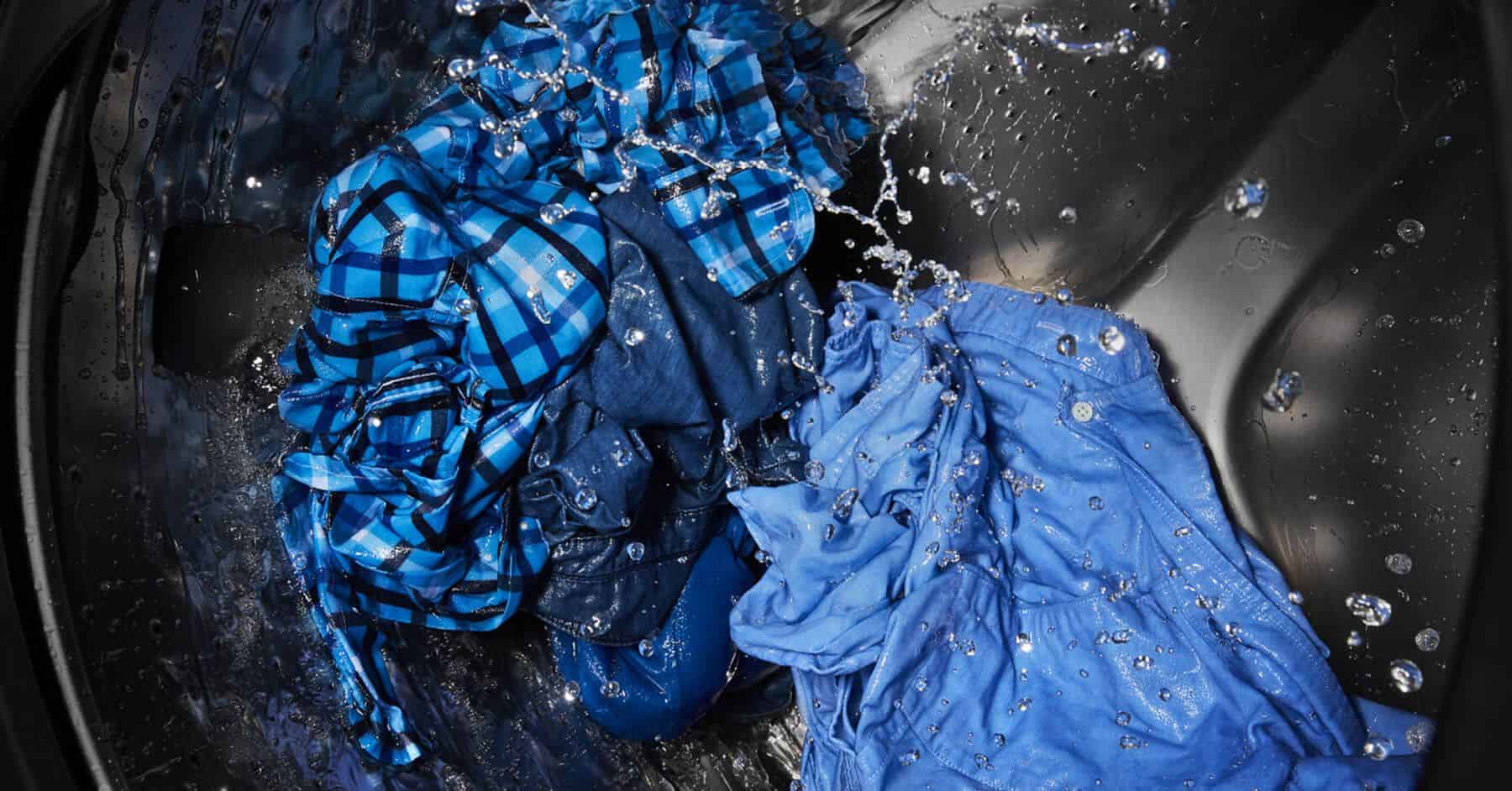 If you have tough stains you need to be removed, the PowerWash cycle is the heaviest and will do the best job, but it's slow. It takes almost an hour and a half to finish while the Normal cycle takes only an hour. However, it won't be as effective as the PowerWash cycle.
While it gets your clothes incredibly clean, it doesn't do a great job of spinning out water, so the items you're dragging out of the machine are very damp. In fact, about half of the water the machine uses for washing is still dripping from the clothes when using the Normal or PowerWash cycles, which makes your dryer work harder.
If you're washing your clothes on the Delicates cycle, they'll still hold nearly all of the rinse water and will be very heavy. The Drain and Spin cycle should take care of that, but it's an extra step. Even if you don't use the Deep Fill option, the machine will use quite a bit of water, despite being marked high-efficiency, so your costs will add up over time.
On the other hand, it's an incredibly quiet machine, so you can run it at all hours and it won't disturb anyone. This is a huge plus for small homes where the laundry is clearly audible from other rooms in the house.
Warranty
Maytag is known for its warranties, and this machine comes with a 10-year limited parts warranty, which will cover the basket and the drive motor. Maytag is a reputable brand and is generally pretty easy to work with, so if you do have any problems, you'll get them taken care of without issue.
Pros
Touch-sensitive buttons

Large capacity

Removes stubborn stains
Cons
Won't spin out a lot of water

Doesn't dissolve powder detergent

Pricey
Key features
Auto detergent dispenser

Auto temperature control

Auto fabric softener dispenser

End of cycle signal

Rotary dial
Alternatives
If you're looking for a new washing machine, here are some other options you may want to consider.
Maytag MHW5630W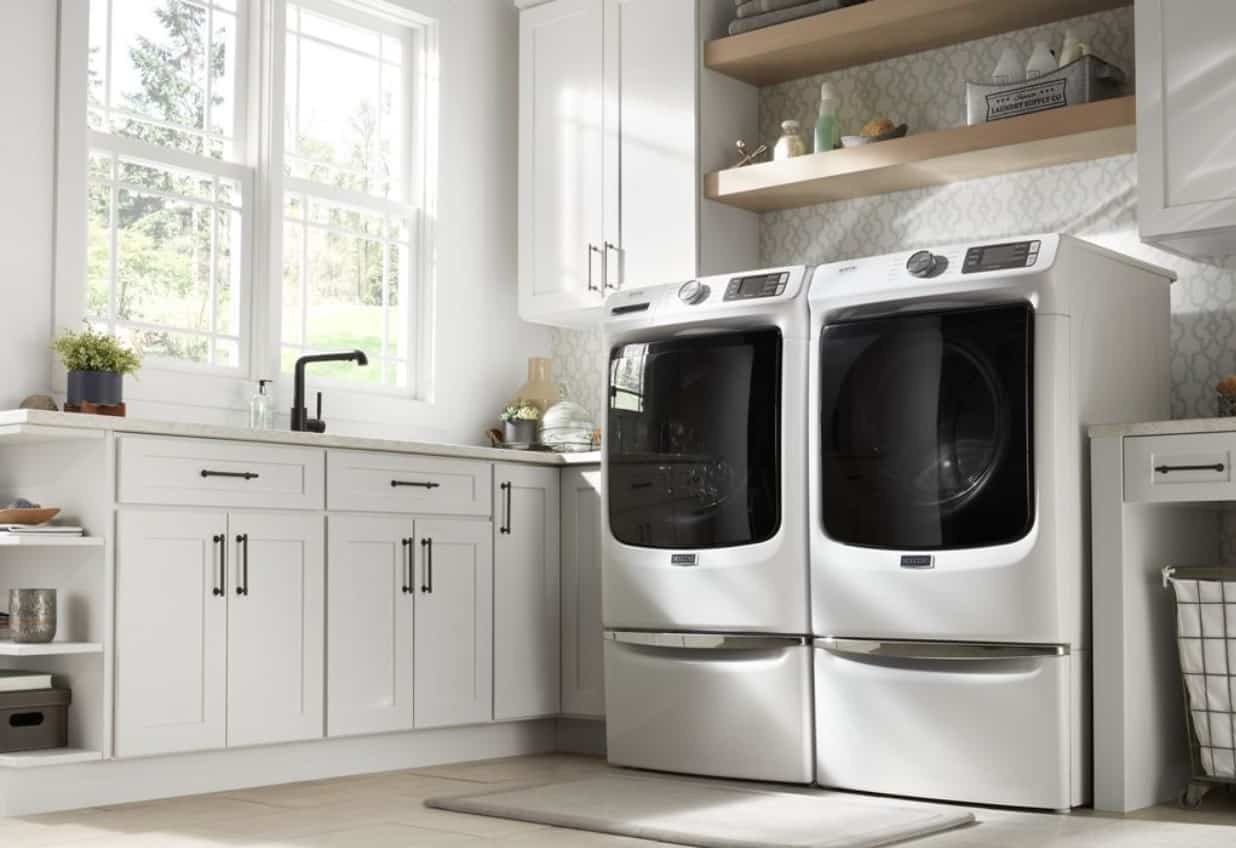 If you're looking for a Maytag, but you'd rather have a front loader, this is the perfect option, because you don't lose a lot of capacity. It's a 27-inch drum, offering 4.5 cubic feet of space. It only comes in white, but it offers 10 wash cycles, including a Heavy Duty cycle, Extra Power, Fresh Spin, Wrinkle Control, Quick Cycle, and Steam.
It's a versatile machine that offers efficient cleaning technology, although it does lack the Advanced Vibration Control that other units have. It's a great value for the price and it's Energy Star certified.
Maytag MHW8630HC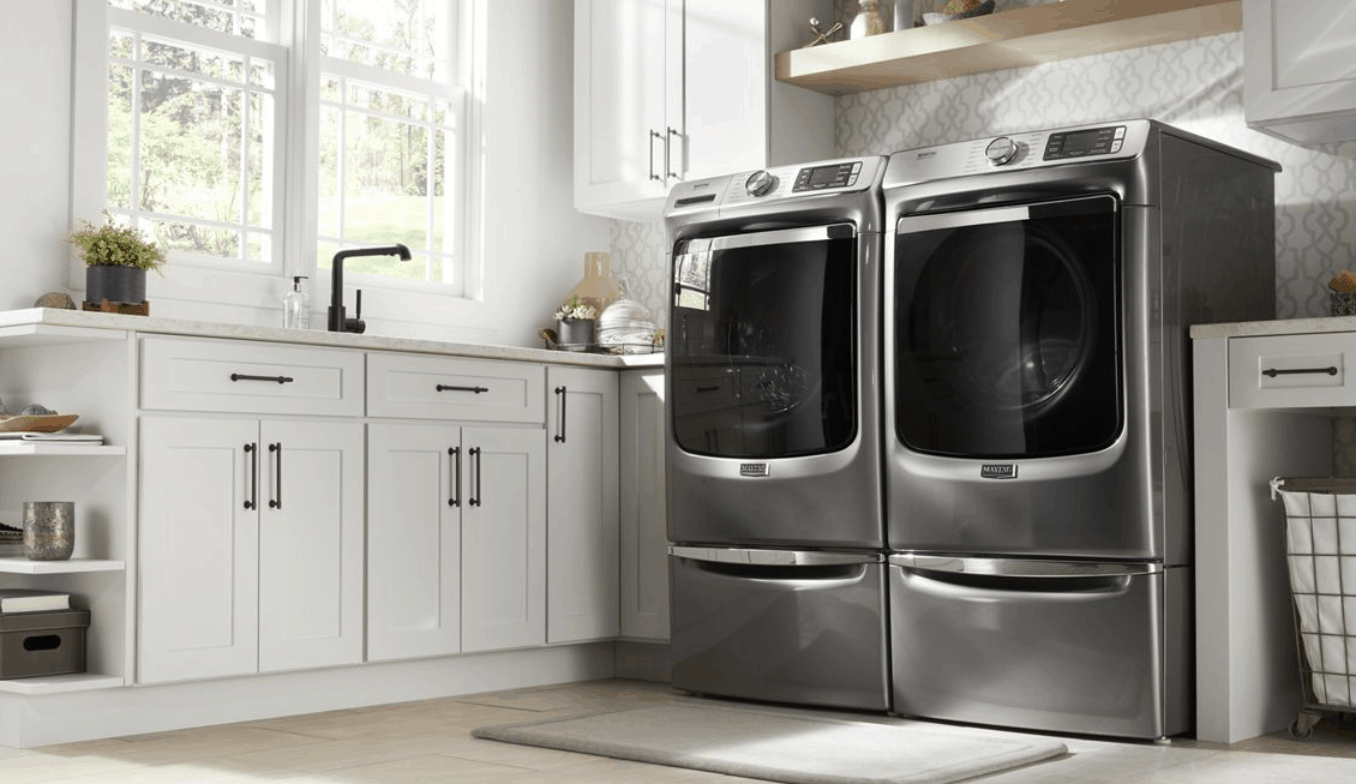 For the price, you can upgrade to this 27-inch machine that offers 5 cubic feet of space. It comes in white or metallic slate for a sleek and stylish finish. It features 14 total wash cycles including a 24-hour Fresh Hold option and an Overnight Wash & Dry cycle that eliminates the need for a separate dryer if you just have a small load and you need clothes in the morning.
Like the MVWB865GC, it also has the Optimal Dose Dispenser, so you'll always have just the right amount of detergent and you won't have to fill it up every time.
Maytag MVWC565FW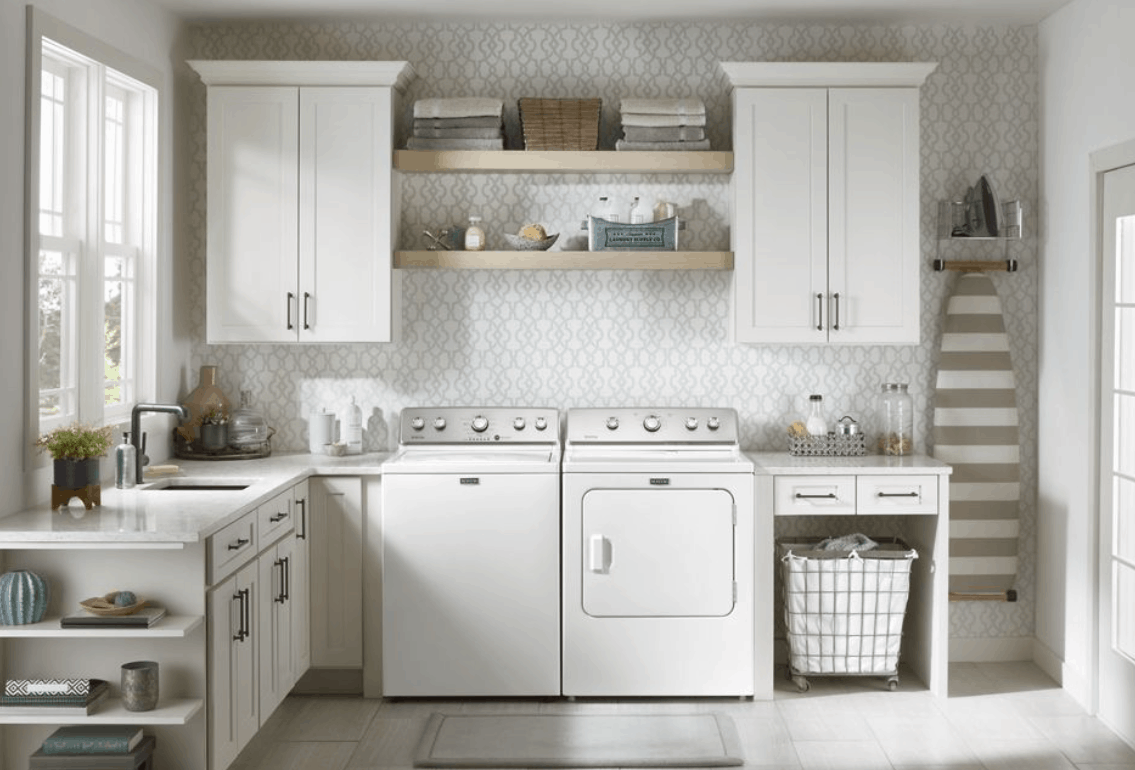 If you're dead set on a top load washer, but the MVWB865GC is a bit out of your price range, the MVWC565FW is a great option for people on a budget. It offers great cleaning performance with 11 wash cycles and 5 temperature settings. It also has a 4.2 cubic foot capacity.
The PowerWash agitator still gives you great stain removing power at a lower price, but you are missing out on the Optimal Dose Dispenser.
FAQs
Question: Are Maytag and Whirlpool Washers the Same?
Answer: While Maytag is owned by Whirlpool, they still have different features that are unique to each brand. You can compare and contrast easily between the two brands because they offer similar models at similar price points, but will vary slightly.
Question: Are older Maytag Washers Better Quality?
Answer: If you're looking at upgrading your old Maytag washer, you may be wondering if it's worth it. Older machines were built to be more durable and last longer than machines today. However, parts for older machines are hard to come by, so if it does break, you're looking at replacement cost rather than repair costs.
Newer machines can be fixed more easily, and are less likely to break, at least at the beginning of their life.
Question: How Long do Maytag Washers Last?
Answer: On average, a Maytag washer will last 10 years. Break down the cost of a new machine over 10 years to decide if it's worth it for you.
Question: Is Maytag Worth the Money?
Answer: Maytag is known for being reliable and affordable. They offer great value in the industry with prices starting under $500. With the resurgence of top load washer popularity, you can find these models for even less.
Maytag MVWB865GC Washer Review: Final Thoughts
While the MVWB865GC has a higher retail price than many other Maytag options, it does provide incredible value for people who need to do a lot of laundries. If you need enhanced stain removal and like the idea of conveniences like sensing water levels and dispensing detergent automatically, it's worth looking into.
Read More: